A while back we had a local food blogger potluck, and of course all the food was amazing. One of the things I really liked was a Meyer lemonade with vanilla. I have a stash of vanilla beans in my cupboard that I'm always wondering what to do with. Yes, a stash. If you're still buying pricey one-off vanilla beans at the grocery store, get thee to eBay. I got a quarter pound of Tahitian vanilla beans for under 10 bucks. And a quarter pound is a dang good amount of vanilla.
With summer kicked off, I recreated the lemonade. This is my perfect lemonade – the stuff they sell in restaurants is usually too tart for me. Feel free to adjust the sugar levels to your liking, however.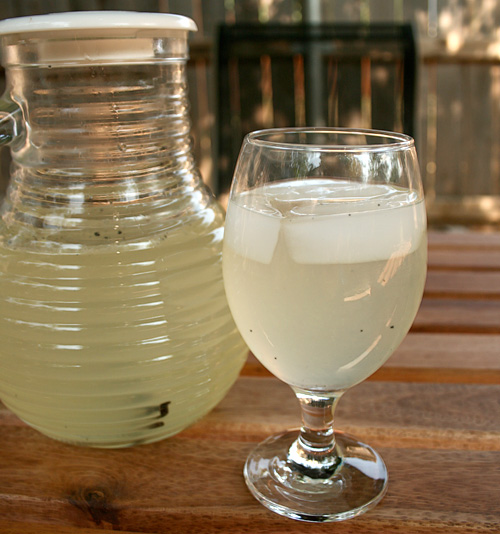 Vanilla Lemonade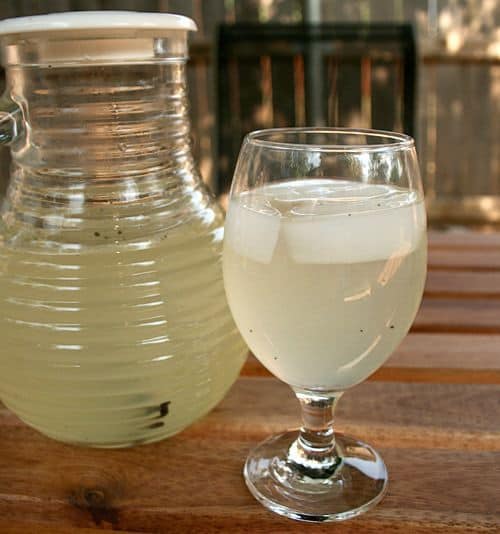 Ingredients
1 1/2 cups water
1 1/2 cups sugar
1 vanilla bean , split
8 lemons , yielding 1 cup juice
Cold water to fill pitcher
Instructions
In a small saucepan, bring water, sugar, and vanilla bean to a boil, stirring to dissolve sugar. Press vanilla bean in order to let caviar escape. Cover and let cool.

Juice lemons, and pour into 2-quart pitcher. Add sugar mixture (including vanilla bean), then fill pitcher with cold water and stir to mix. Chill until ready to serve.

If your lemonade tastes slightly bitter, add a tiny pinch of salt to bring out the other flavors.
Want to liven up your summer beverages even more? Check out my Boozy Drinks Pinterest board!
Follow Megan Myers | Stetted's board Boozy Drinks on Pinterest.