Cranberry breakfast cookies are studded with tart fruit for a wake-you-up portable breakfast! You'll be making them all fall long.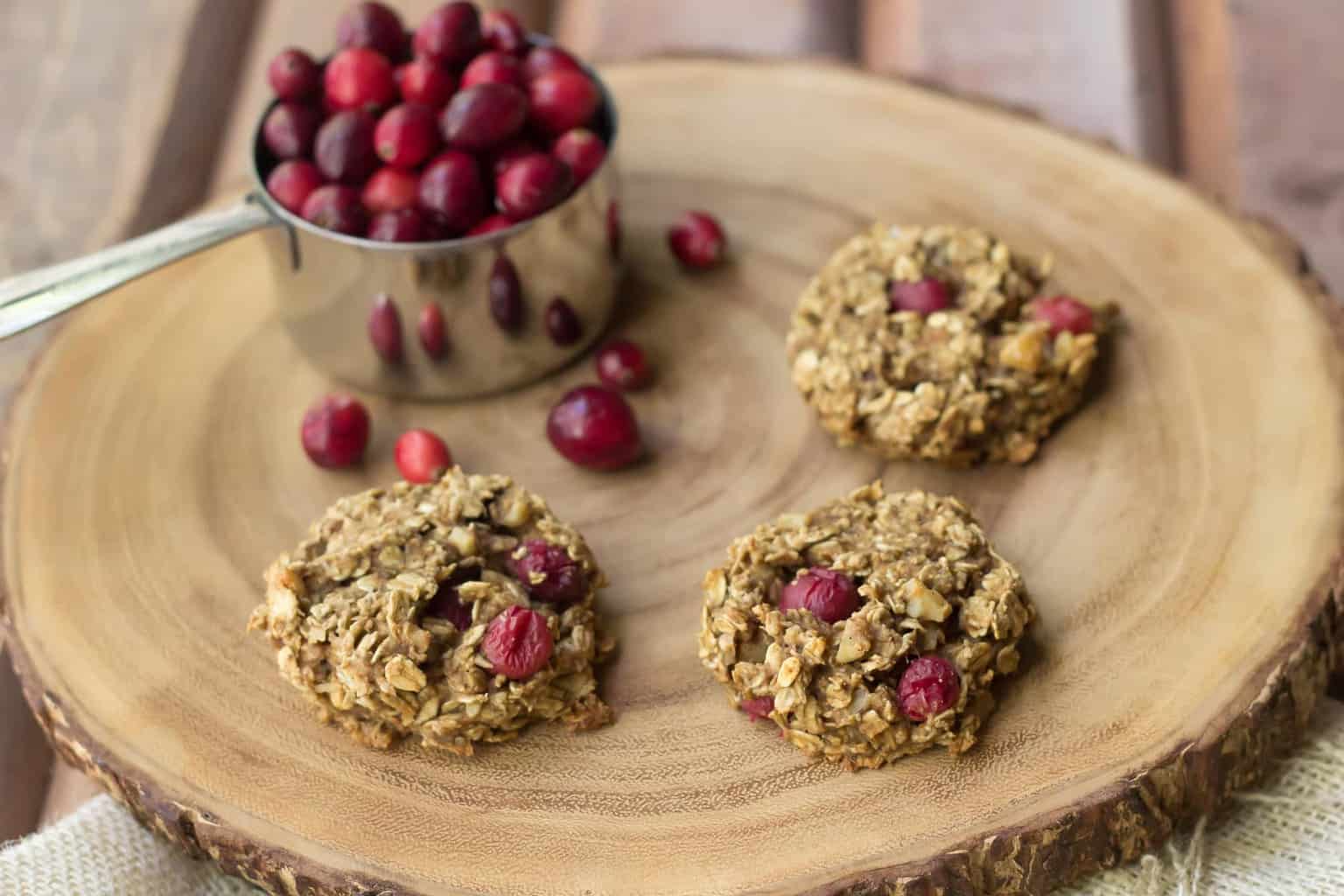 Do you like homemade cranberry sauce at Thanksgiving? At my house, I'm pretty much the only one who loves to dollop sauce on my turkey and stuffing. That means there are plenty of fresh cranberries left over for me to experiment with!
Of course, since it's me, that usually means those cranberries get translated into a breakfast dish. One of my favorites is 
cranberry pecan streusel coffee cake
(who doesn't love streusel?), but coffee cake is a sit-down 
breakfast
. This time of year, with plenty of holiday errands and prepping to do, I'm lucky to find a moment to sit down
at all
, much less use that time to eat breakfast.
Enter the breakfast cookie. Breakfast cookies are kind of brilliant, because you get to feel like you're getting away with something by eating a cookie, but you're basically just eating a helping of whole grains, hearty nuts, and juicy fruit!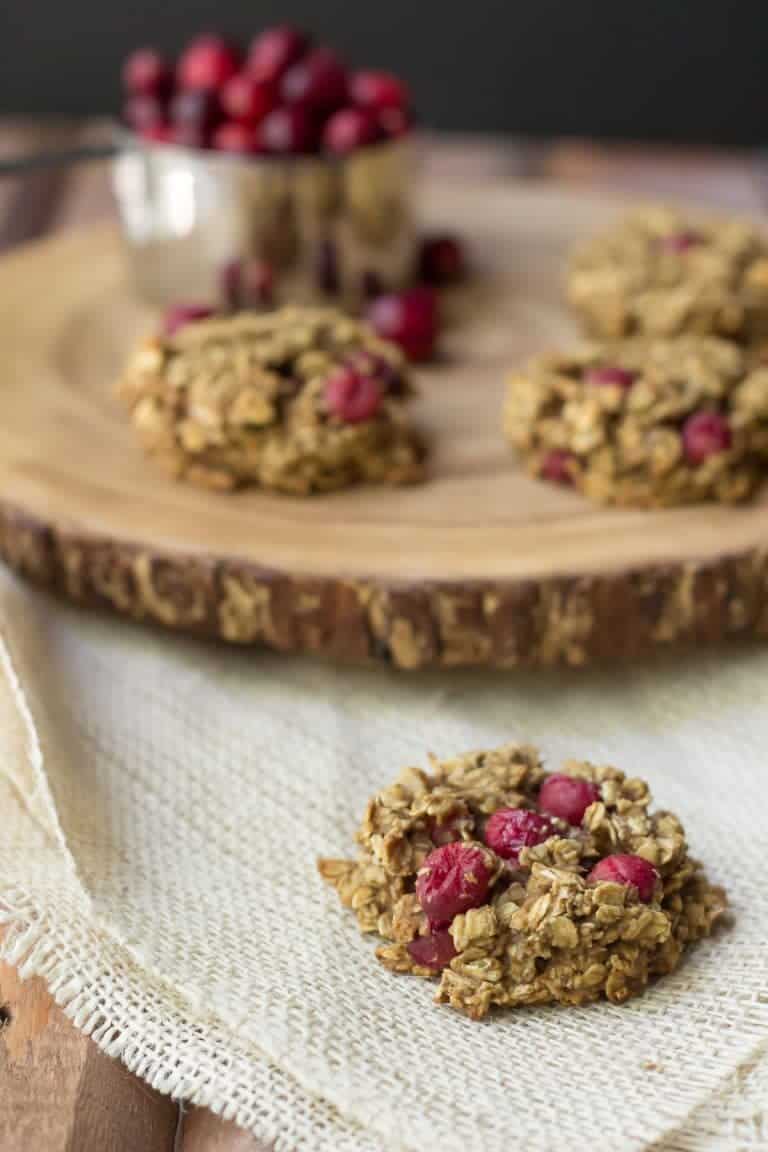 These cranberry breakfast cookies are full of tart cranberries and are spiced with fragrant ginger, nutmeg, and cinnamon. They're so good you might find excuses to eat breakfast all day long! Plus, they store well, so you can make a batch today and have them ready for that big weekend of shopping you likely have coming up. Or that big weekend of ordering from your computer, with your feet up and a mug of something warm. At least that's what I'll be doing.
You can make these cranberry breakfast cookies vegan if you prefer. Simply replace the egg with a flax egg equivalent (1 tablespoon flax meal to 3 tablespoons water).
Note that because these are primarily made of oats, they might be a bit crumbly as you form the cookies. Resting the mixture is essential to help those liquids soak into the oats and make a cohesive cookie! Just take the resting time to address a few holiday cards so you can feel extra productive.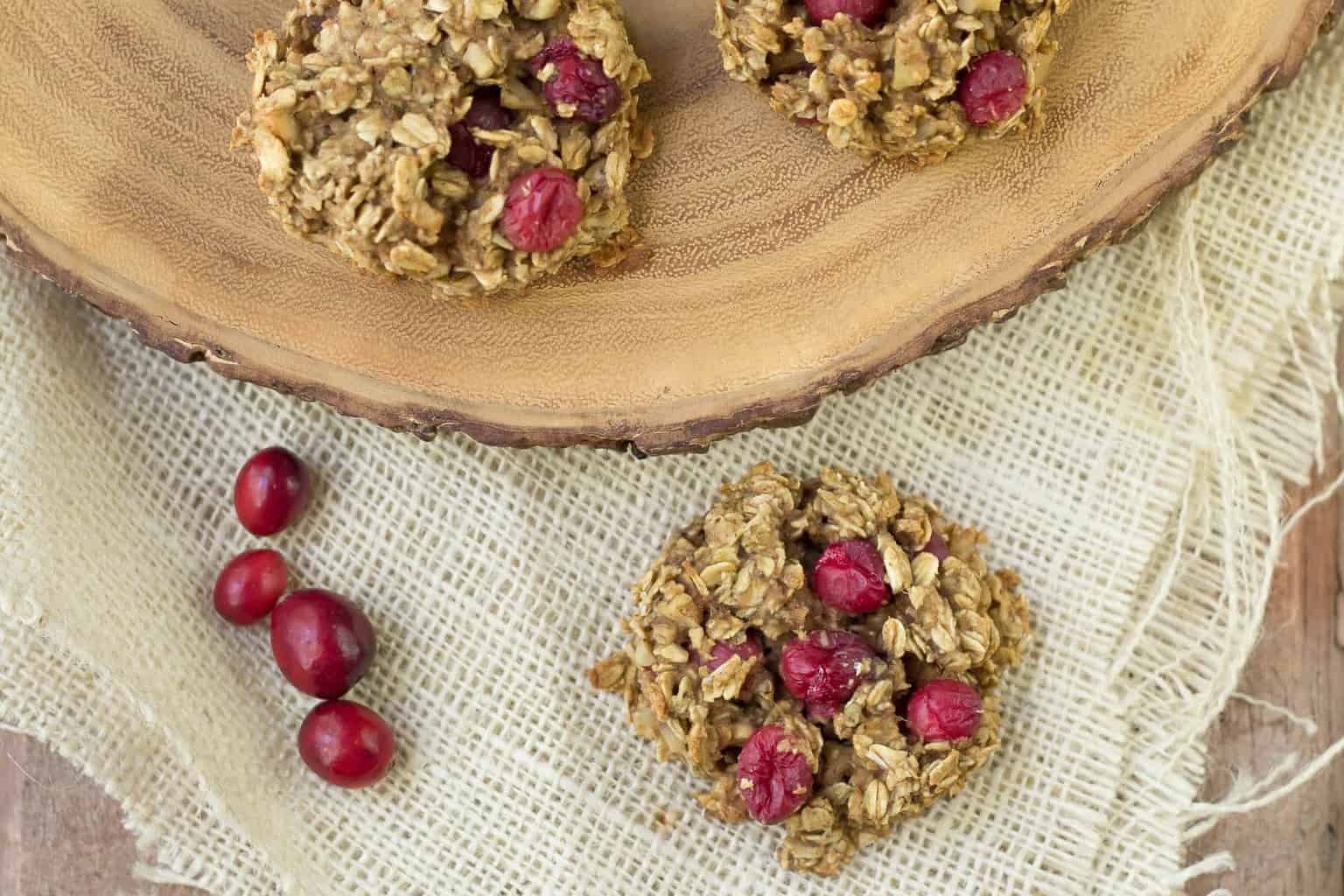 If you still need cranberry inspiration, try some cranberry apple crumble — you can eat that for breakfast, too!
For more morning inspiration, check out my Breakfast board on Pinterest!
Follow Megan Myers | Stetted's board Breakfast on Pinterest.