Caramel apple muffins are bursting with apple chunks and sweet caramel bits. Can breakfast get any better?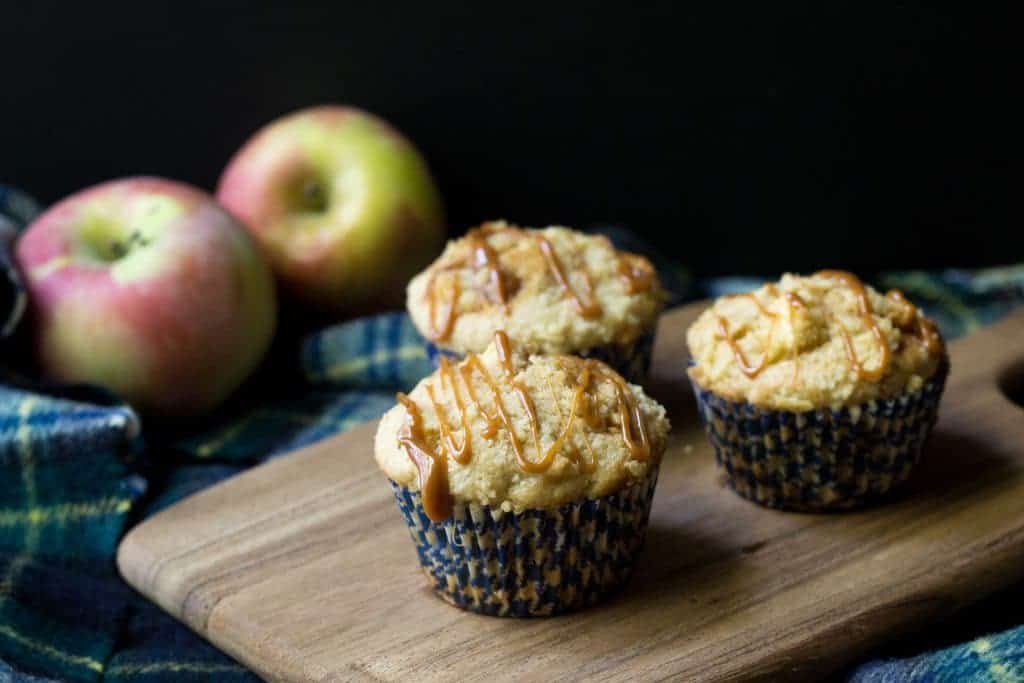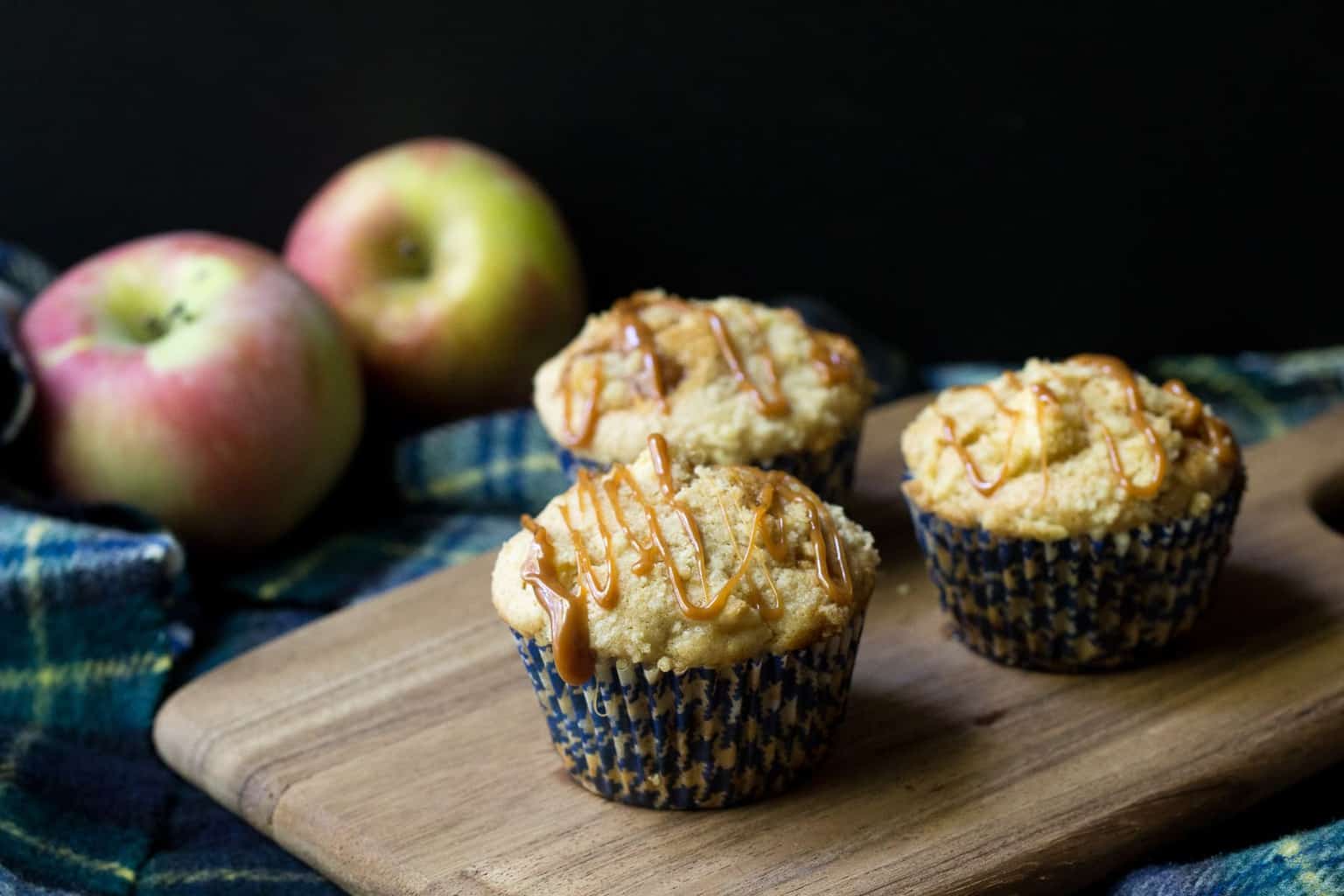 The other day I was thinking about caramel apples. I'm not quite sure why. I had braces as a child, which means I've never really connected with extremely sticky treats like that. However, caramel apples just scream fall, and as an ardent supporter of all things autumn, I wanted to find a way to enjoy them in my own fashion.
Caramel apple muffins were obviously the next step, considering my muffin mania. Muffins completely bursting with apple chunks, and bits of caramel tucked in here and there? My brain sold me on the idea in about two seconds.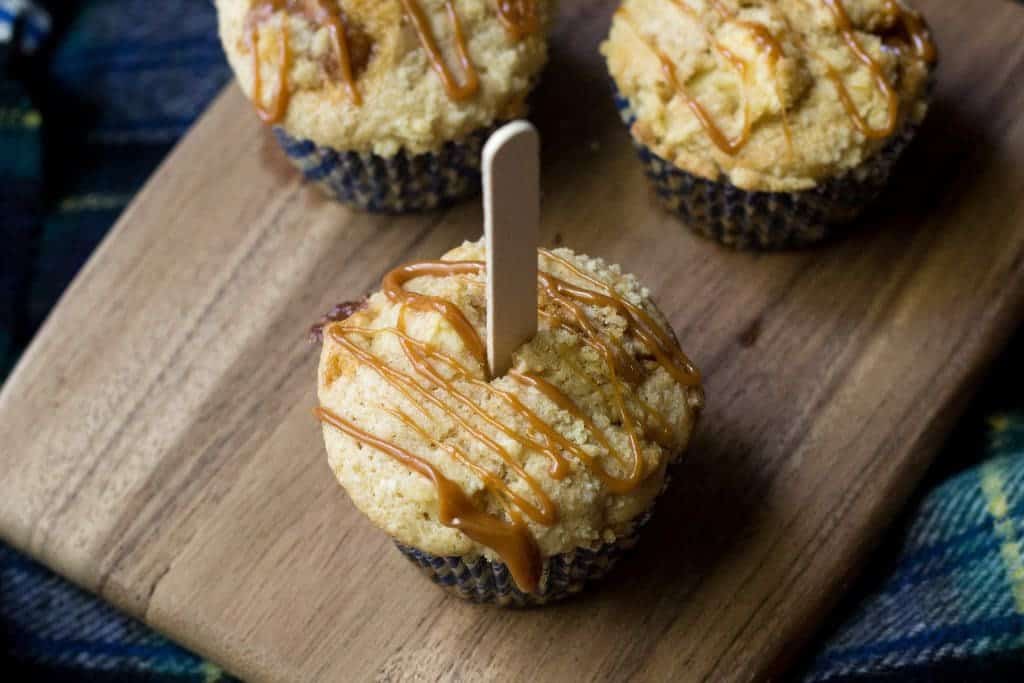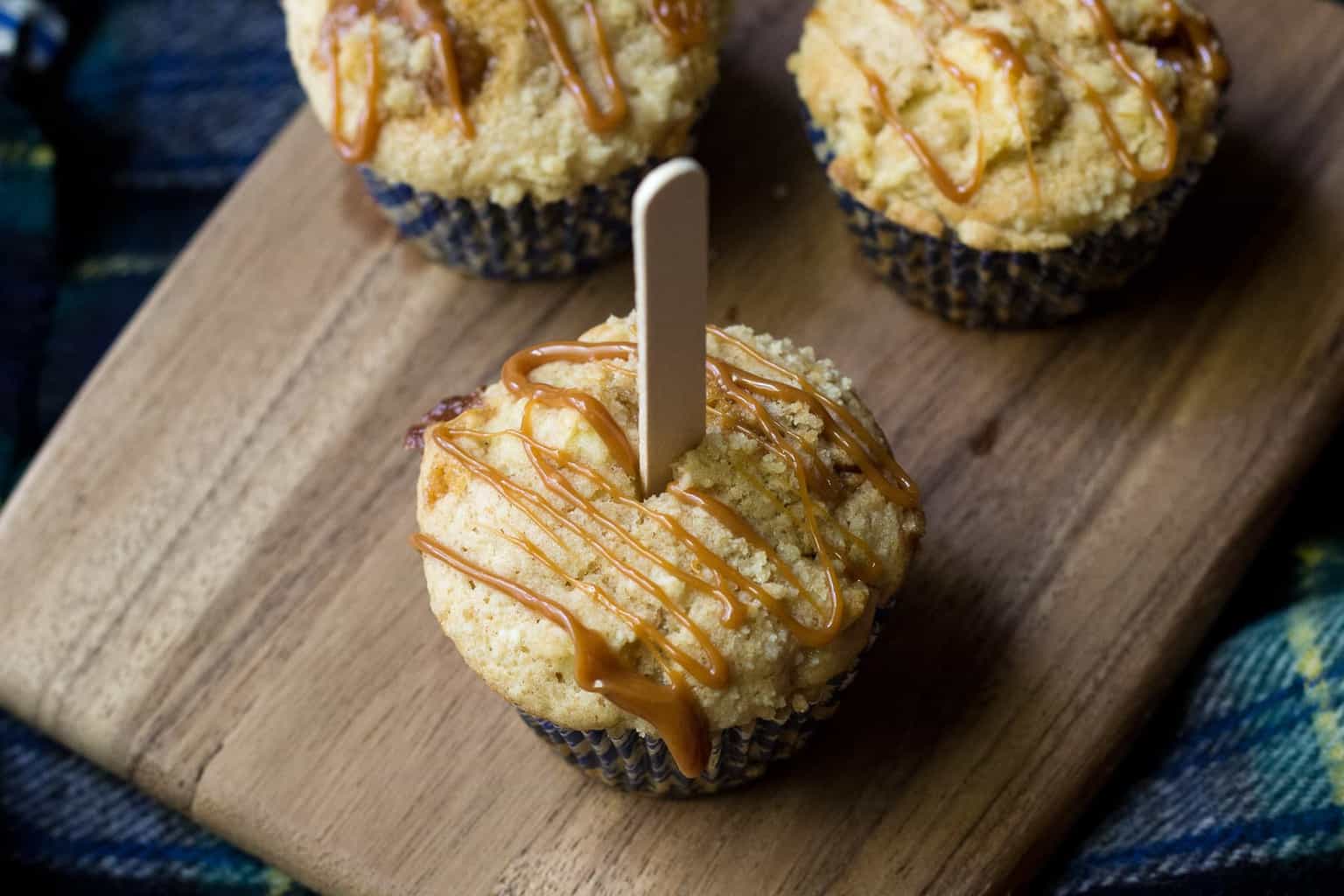 I don't use caramel often in my recipes (see previous statement on stickiness) but I'm so glad I can easily pick up caramel bits in the baking section of my store rather than having to cut up whole caramels myself. The bits are great for baking because they melt much easier into the recipe, and the small size ensures that you get a bit of caramel flavor in each bite.
I know that I could have left the recipe right there, but I had to add some crumble topping. Crumble topping just seems to be a fixture of apple recipes, in my mind. I've used it on my apple pie bars as well as apple coffee cake. Sugar and butter is just made to go with apples.
When you make these caramel apple muffins, you can easily skip the extra caramel drizzle on top, especially if you aren't going to eat the muffins right away. This also makes them slightly more appropriate for breakfast — save the drizzling for a dessert session!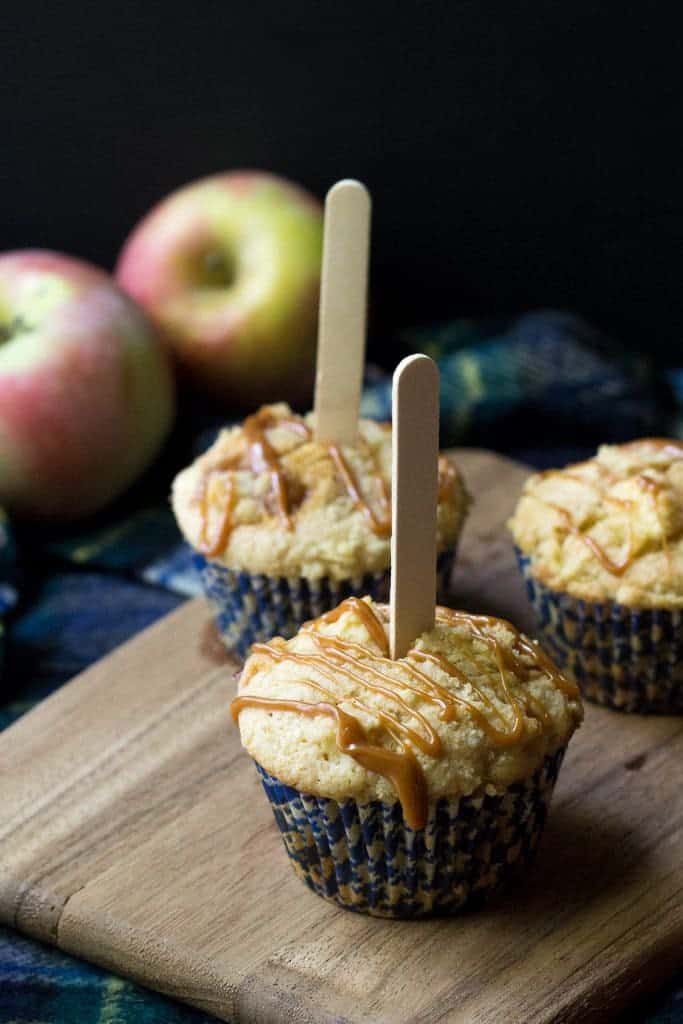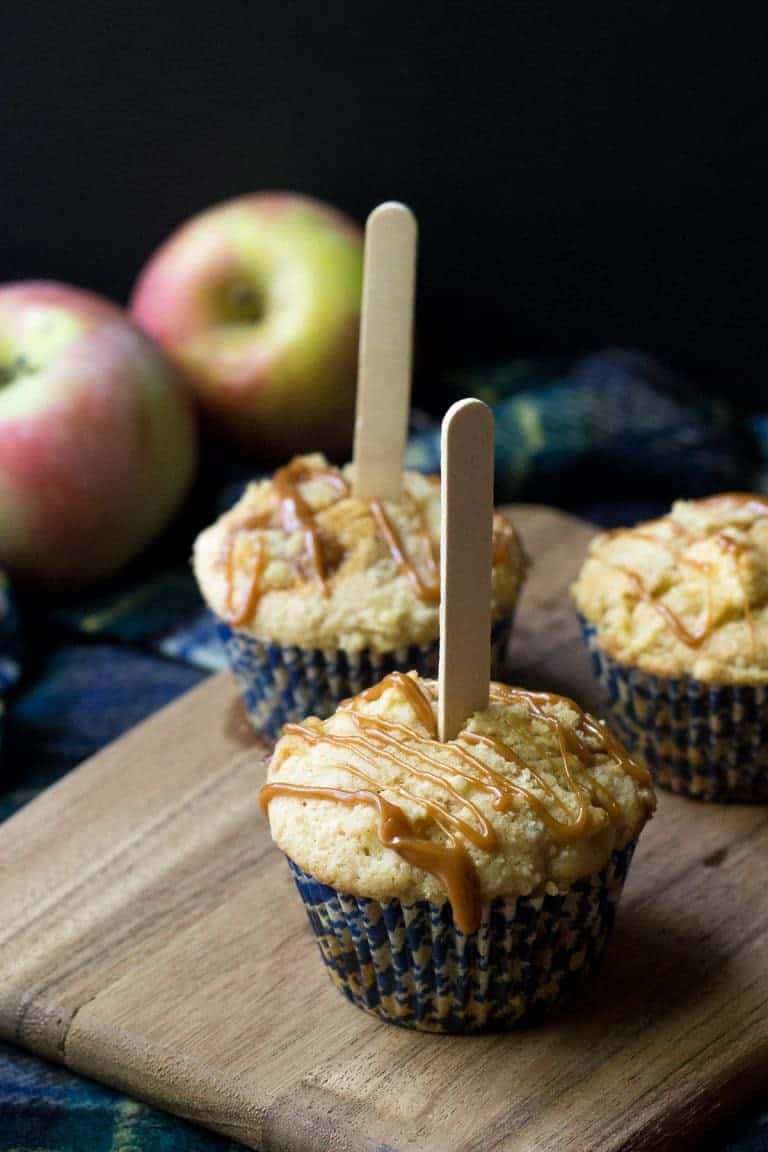 I used a Gala apple from my local produce box. This sweet-tart crisp apple is great for baking because it holds its form more, giving you a satisfying bite each time. I left the apple pieces a bit larger than I would for other muffin recipes because I really wanted that apple flavor to be cozied up to the caramel, rather than melting away into the batter. This means that your muffin cups will be quite full, but the muffins will rise nicely without spilling out of the pan.
Pop a stick into your muffins and you've got yourself a perfect autumn treat with no sticky-face aftermath.