Sticky bun muffins have the nutty caramel flavor you're craving, with less work.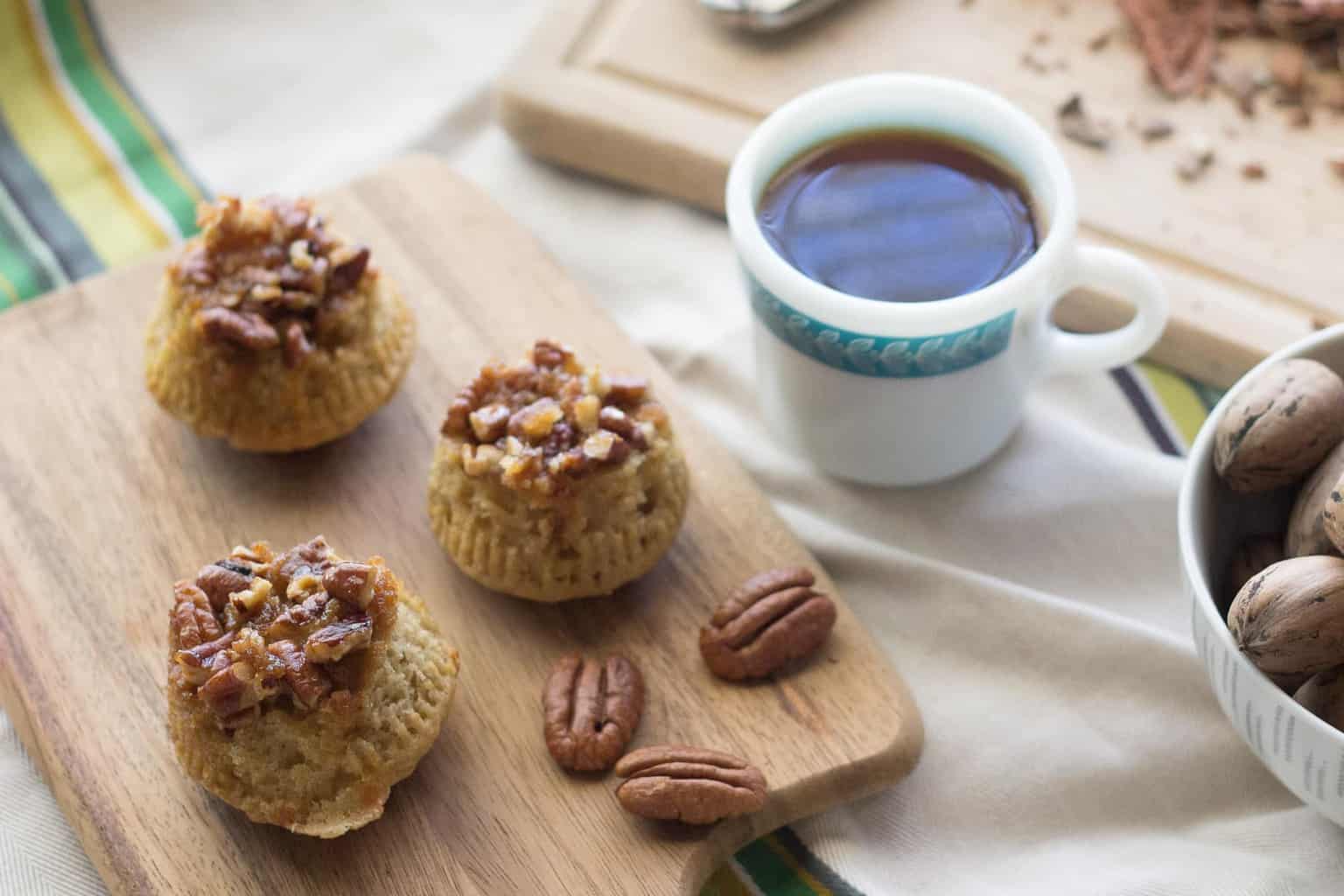 Did you wake up to a hot breakfast someone lovingly prepared for you today? Yeah, me either, unless you consider the crusts of my kids' peanut butter toasts their loving gift to me. No French toast or nutty coffee cake for me.
As a child I didn't enjoy nuts very much, sticking to peanuts, and walnuts if they were mostly surrounded by fudgy brownie. I missed out on a lot of incredible foods because of this, not the least of which was sticky buns. Who can resist a sweet roll topped with gooey caramel and nuts? Apparently I could — at least until my sense kicked in.
Sticky buns are now one of my favorite breakfast treats. There's only one problem: Because they are made with a yeast dough, you have to plan ahead and then wait a looooong time. I don't know about you, but when a craving comes on, I gotta have it as soon as possible!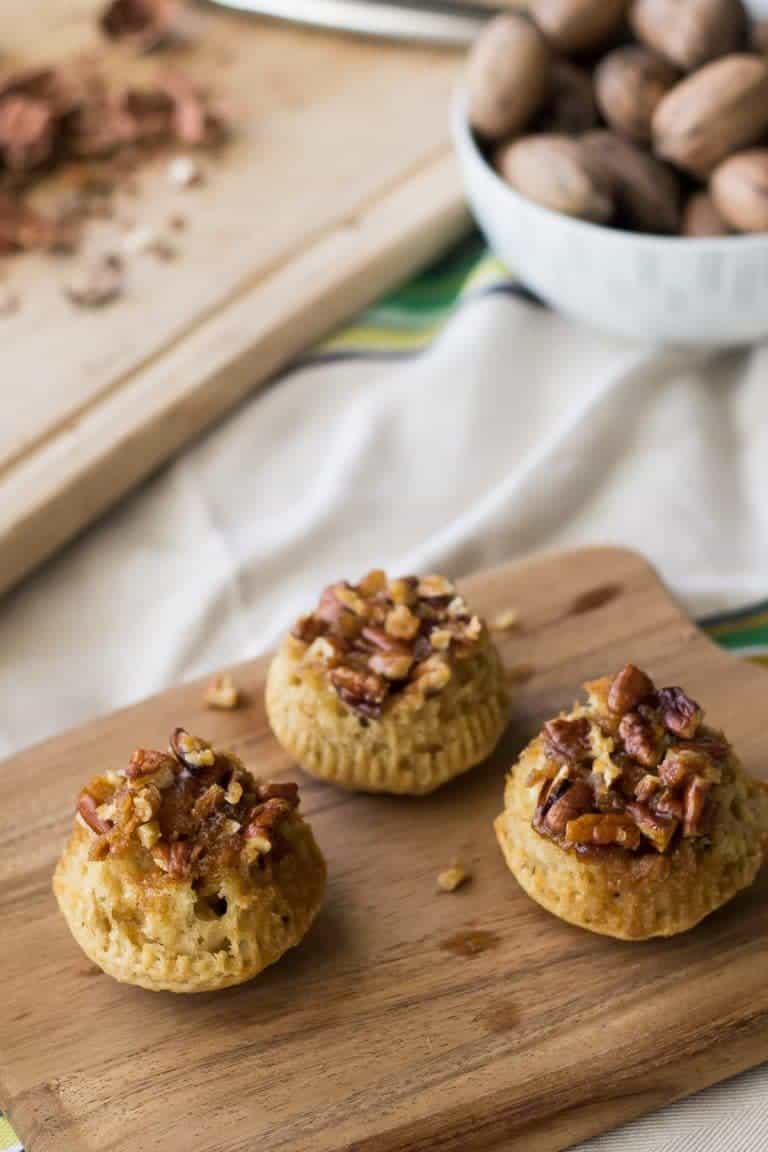 These sticky bun muffins take care of those nutty, caramelly cravings. They only take minutes to prepare and you can be polishing off your second serving before the hour is up. While you could make a more complex caramel, brown sugar and butter are perfect for making a very simple topping. As the muffins bake they melt together and infuse the whole muffin with flavor, not to mention make those chopped pecans totally drool-worthy.
When making these sticky bun muffins, you definitely want to use paper liners in the muffin pan. Not only will this make cleanup much easier, but it also makes it easier to scoop any luscious topping that was left behind when you turned out the muffins. You'll want to remove the papers as soon as you can to ensure the topping stays with the muffin and not the paper. If your muffins have cooled, you can warm them in the microwave before removing the paper.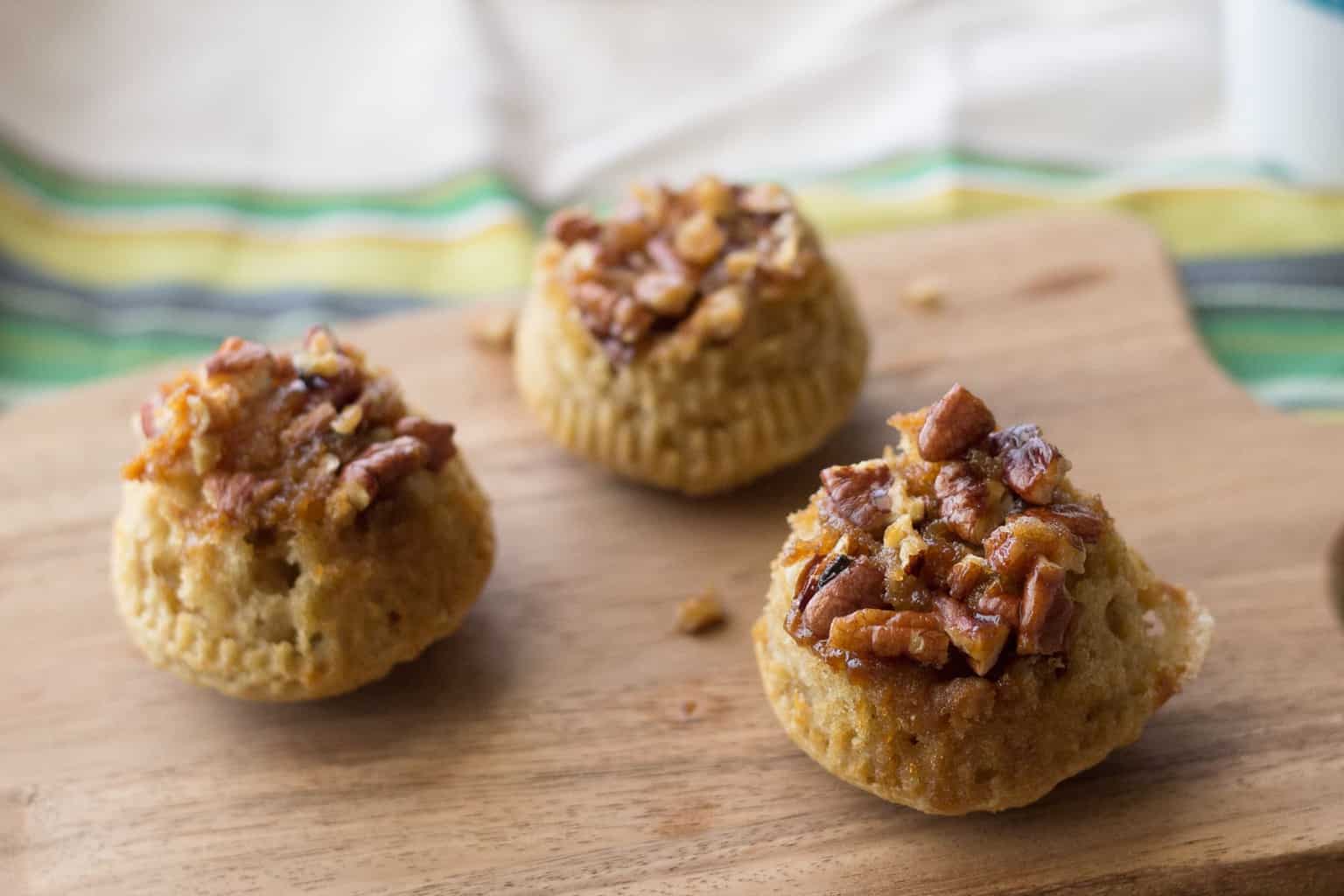 Sticky bun muffins are best served warm, so get everyone out of bed just before the timer goes off. Even if you can't be woken by delicious aromas, at least you'll get the spoils of your work.
For more morning inspiration, check out my Breakfast board on Pinterest!
Follow Megan Myers | Stetted's board Breakfast on Pinterest.