Lightened-Up Fudgy Brownies
This post contains affiliate links. As an Amazon Associate, I earn from qualifying purchases.
Fudgy brownies use egg white and yogurt for a lightened-up sweet treat.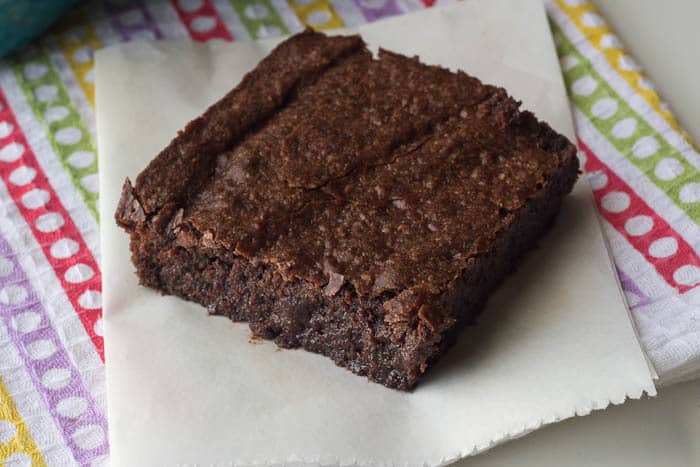 Brownies are one of my most favorite desserts. A bit more special than cookies but less fussy than a cake, brownies are something anyone can whip up after school or post-bathtime. Plus it's a bit harder to tell when you've been sneaking slivers of brownie than whole cookies. Not that I know from experience or anything.
I grew up making brownies using the recipe from the back of our cocoa tin. It was a solid recipe, but looking back it used quite a lot of eggs (four if you doubled the recipe like I always did) and a lot of margarine. These days I try to be a little more health-conscious, even when it comes to desserts, so I love this lightened-up fudgy brownie recipe that replaces some of the fat with egg white and yogurt.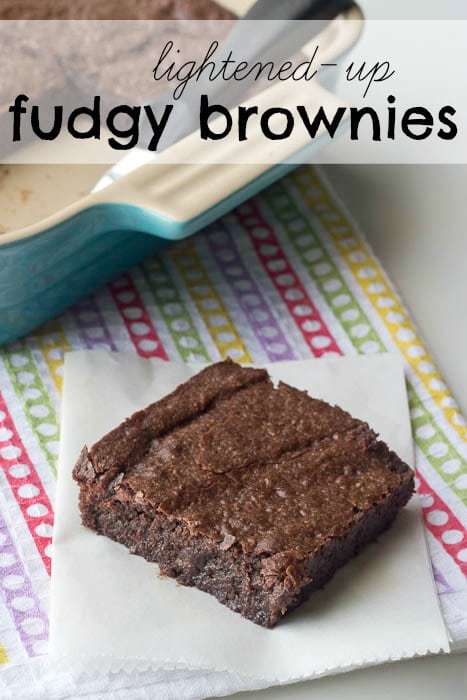 Now, I know there is a great divide between the cakey and fudgy brownie camps, so know that when I say these brownies are fudgy, they truly are. As in, if you don't let them cool enough you'll need to eat them with a spoon . . . not that that choice isn't a bad one. If you prefer cakey brownies, I recommend these moist beet brownies that are full of earthy flavor.
This recipe also calls for whole wheat or buckwheat flour, which you can use for the total flour amount or just half like I did. I recommend using the best quality chocolate and cocoa powder you can for the ultimate chocolate flavor. Be sure that the cocoa powder is unsweetened, and you can take these even more over the top by using a dark cocoa.
These lightened-up fudgy brownies are just begging to be eaten with spring's fresh fruit, so try them with strawberries or diced mango for an amazing dessert!
Get the recipe for Lightened-Up Fudgy Brownies over on Recipe.com!