Santa hat brownies are a great last-minute treat for Christmas!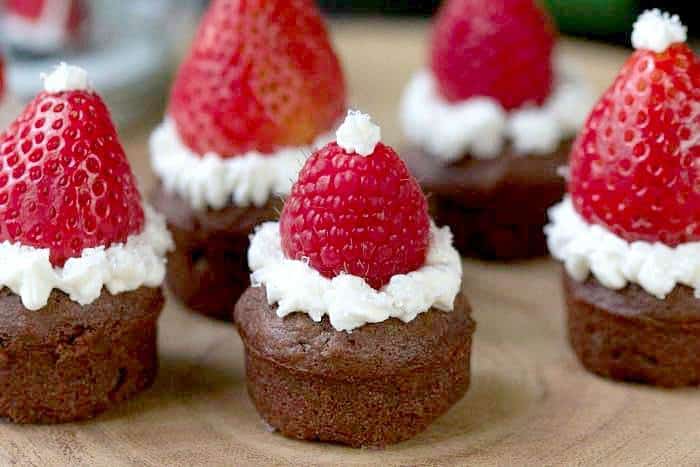 As I write, my husband and older son are attempting to put together the toddler's Christmas present. We've gotten pretty lucky in the parents-must-assemble department, but with two kids it was only a matter of time before we would be making a huge mess and scratching our heads over supposedly simple instructions.
Things like that are grabbing ahold of our holiday time and making us forget about cookies, hot chocolates, and being cozy together to watch a movie. Don't get me wrong — I know that toy they're currently struggling with will be a source of joy for quite a while, but sometimes it's hard to see past that when you're caught up in the rush of a mile-long task list. All you need is just one more thing, like assembling dessert, right?
If you need a last-minute Christmas treat, I've got you covered. I've been seeing these cute Santa hat brownies all over the internet, so of course I had to make my own. I mean, really, how can you resist? A sweet bite of chocolate topped off with a berry cap, plus whipped cream? SOLD.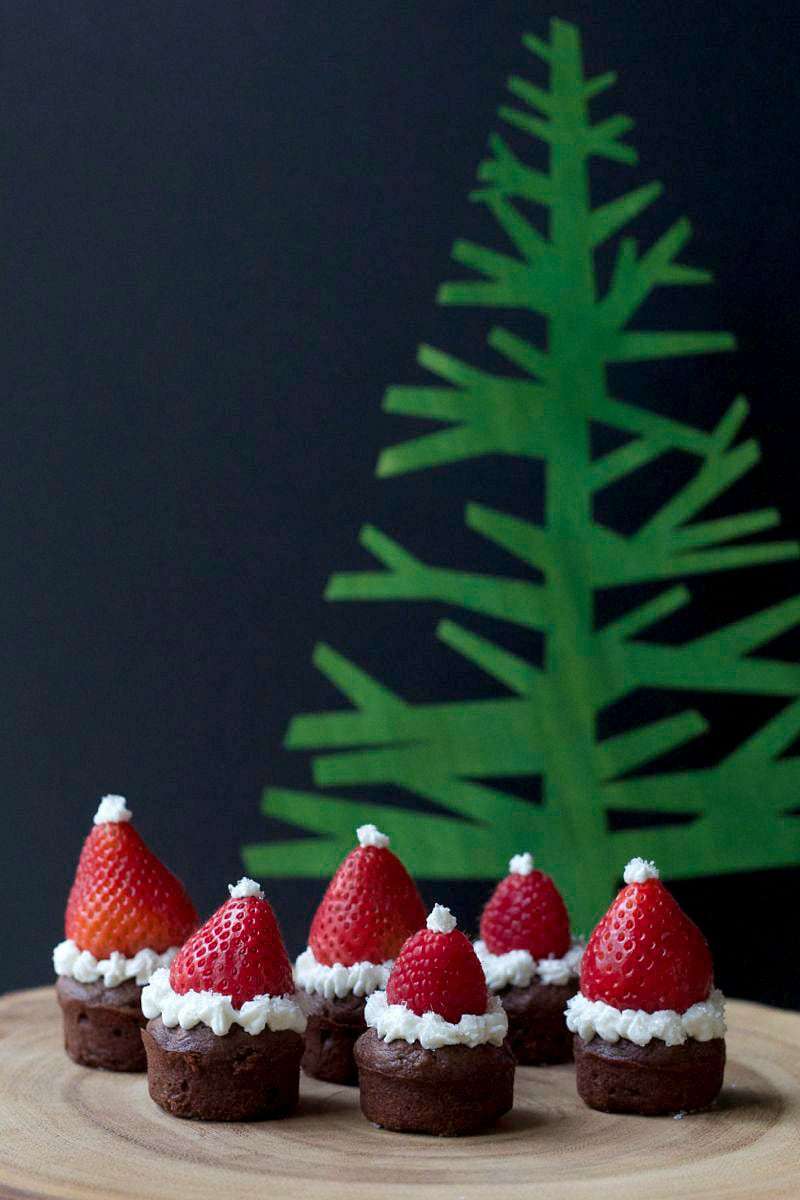 They're super simple to make, so you can throw these together in between assembling presents or even have the kids do most of the work. Practically any brownie recipe will do, or you can use a boxed mix for even less work. Then you just need some whipped cream and red berry of choice (I go for raspberry of course) and you're set!
You can use a piping bag and piping tip if you want to get a more fancy feel on these cuties, but a snipped plastic bag will do just as well. You can even use the premade whipped cream in a can if you prefer. Really, you have no excuse for not making these!
More Christmas treat recipes you might like:
Chocolate Orange Gingerbread Cake – Nutmeg Nanny
Cinnamon Nog Twist Bread – Taste Love & Nourish
Fattigman – Stetted
Peppermint Brownie Cookies – Mind Over Batter
Pomegranate Biscotti – Stetted
For more sweet inspiration, check out my Chocolate Desserts board on Pinterest!
Follow Megan Myers | Stetted's board Chocolate Desserts on Pinterest.