Santa hat brownies are a great last-minute treat for Christmas!
As I write, my husband and older son are attempting to put together the toddler's Christmas present. We've gotten pretty lucky in the parents-must-assemble department, but with two kids it was only a matter of time before we would be making a huge mess and scratching our heads over supposedly simple instructions.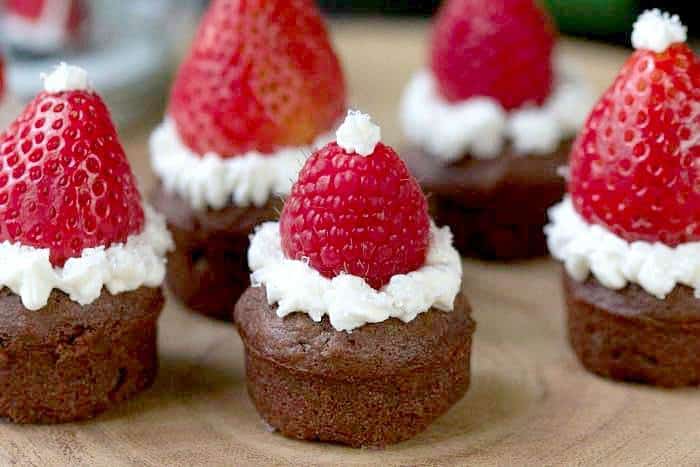 Things like that are grabbing ahold of our holiday time and making us forget about cookies, hot cocoa, and being cozy together to watch a movie.
Don't get me wrong — I know that toy they're currently struggling with will be a source of joy for quite a while, but sometimes it's hard to see past that when you're caught up in the rush of a mile-long task list. All you need is just one more thing, like assembling dessert, right?
If you need a last-minute Christmas treat, I've got you covered. I've been seeing these cute Santa hat brownies all over the internet, so of course I had to make my own.
I mean, really, how can you resist? A sweet bite of chocolate topped off with a berry cap, plus whipped cream? SOLD.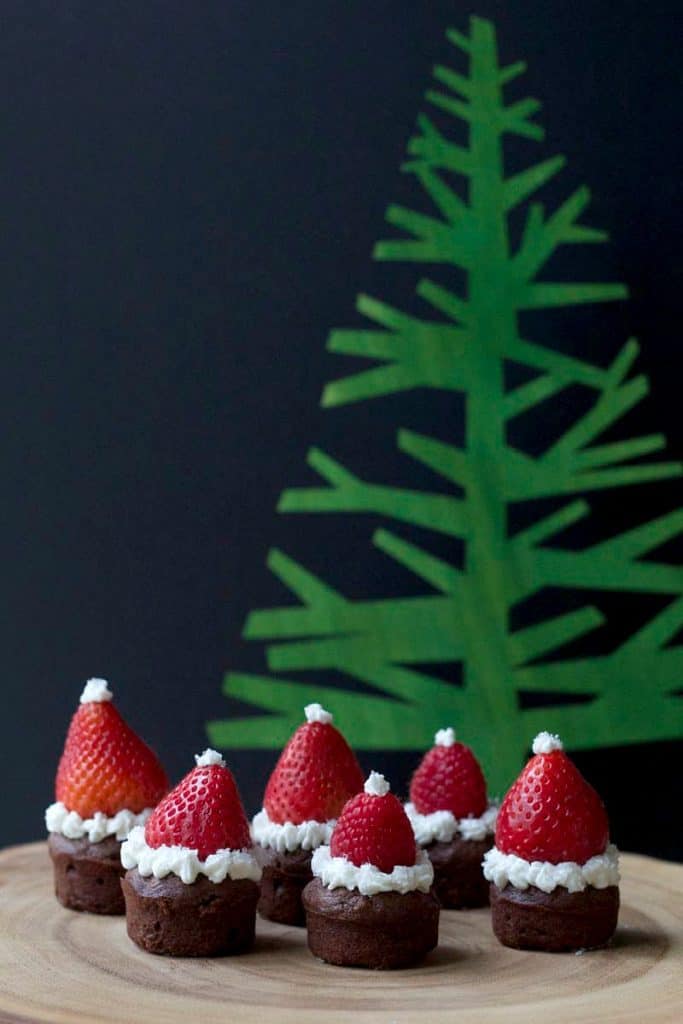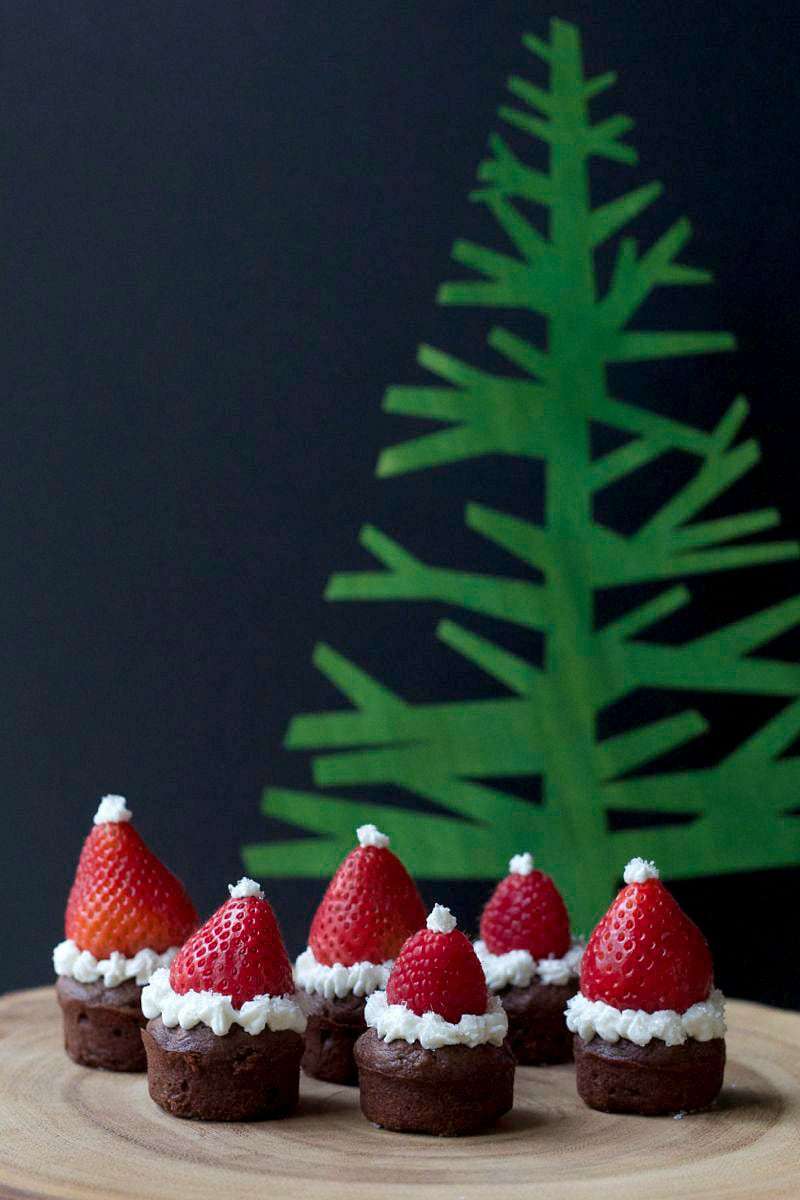 santa hat brownies
Santa hat brownies are super simple to make, so you can throw them together in between assembling presents or even have the kids do most of the work.
Practically any brownie recipe will do, or you can use a boxed mix for even less work. Trust me, by the time you're done dressing them up as Santa hats, no one will really care if you made the brownies from scratch or not.
Then you just need some whipped cream and red berry of choice (I go for raspberry of course but my youngest is all about the strawberries) and you're set!
how to make santa hat brownies
The key to making the most adorable Santa hat brownies is making sure that the brownies are shaped into small rounds.
Of course you could make the brownies in a square or rectangular pan like you normally would and use a cookie cutter to cut them out for the base of the Santa hats. But that seems like far too much work this time of year.
I prefer to use my
when making Santa hat brownies. It automatically pre-portions the brownies into the perfect bite-sized rounds with zero additional effort on my part.
Once the brownies are baked and cooled, you'll need to grab some whipped cream to start making the "hats."
You can use a piping bag and
for the whipped cream if you want to get a bit more fancy feel on these cuties, but a snipped plastic bag will do just as well. You can even use the premade whipped cream in a can if you prefer.
Add a fresh red berry to the top along with another tiny dot of whipped cream and these Santa hat brownies are ready for your holiday party. Or to be set out on Christmas Eve – I know "Santa" would love to devour them at our house.
Really, you have no excuse for not making these!