Texas Peanut Farm Tour 2016
This post contains affiliate links. As an Amazon Associate, I earn from qualifying purchases.
Curious about peanuts? Read on to learn more about peanut farmers in Texas! This post is brought to you by the Texas Peanut Producers Board. All opinions are my own.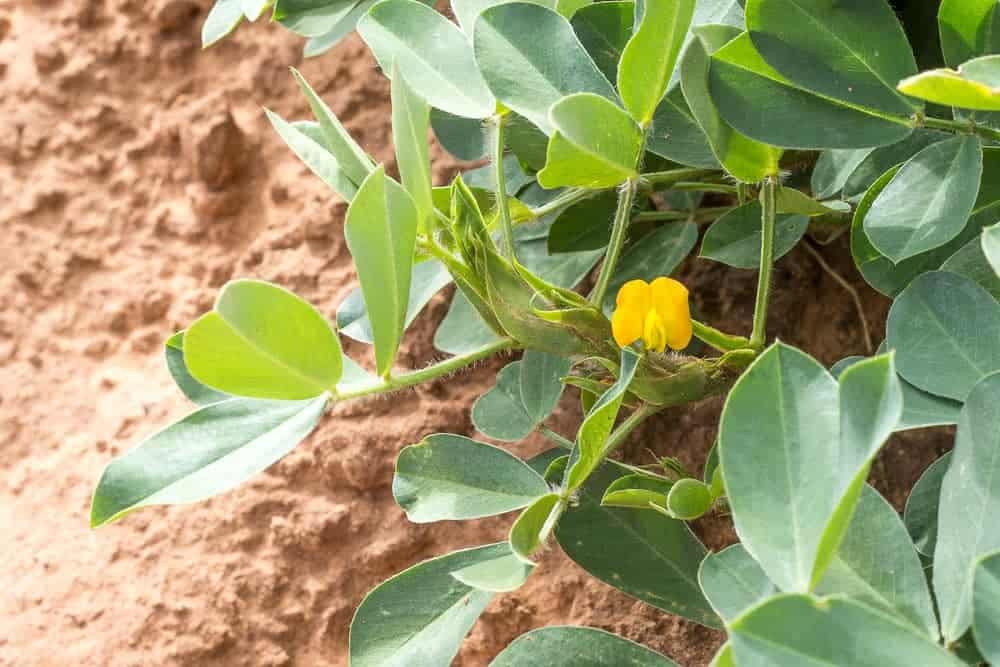 Earlier this month I packed a bag and flew up to Lubbock. Having never visited the western part of Texas (farther than the Hill Country, that is), I didn't know what to expect. To be honest those of us who live in the bigger cities are a bit snobby about places like Lubbock and Abilene, but I wanted to see it for myself.
I, along with a handful of other Texas bloggers, were visiting Lubbock to learn about peanuts. One year I tried to grow peanuts in our home garden and only achieved about 5 peanuts, so I was excited to learn about proper peanut farming. I always love visiting farms and learning about the food we eat, and because peanuts are such a staple commodity in the United States, I was eager for the trip. Plus, you all know I love peanuts, considering my recipes for Peanut Butter and Jelly Donuts, Peanut Butter Cauliflower, and Marinated Peanut Butter Beef Satay, among others!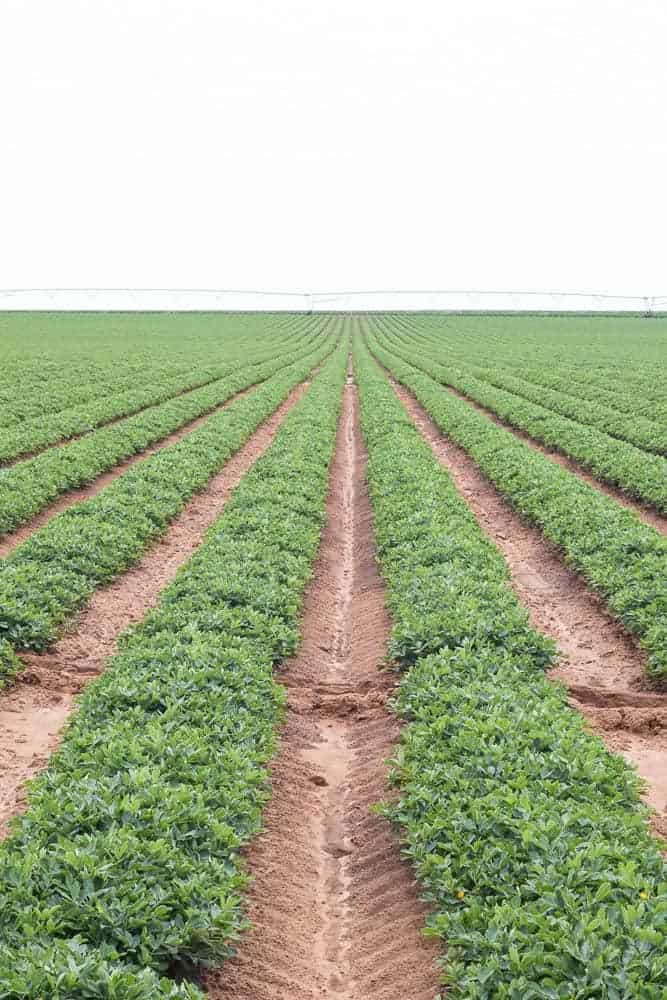 Our trip kicked off with a chuck wagon dinner at the Bayer Museum of Agriculture. We spent some time wandering through the exhibits, which mostly consisted of antique tools, old tractors, a few informational videos — and interactive holograms! Dinner even came complete with a pair of "cowboy poets," which might be as Texas as you can get.
The next morning we piled into a van and headed to Brownsville just outside of Lubbock and met with Kathy and Monty Henson, veteran peanut farmers. As peanuts are legumes, not nuts, they grow in the ground. Tiny yellow flowers appear on the plant, and as the petals fall off the ovary, called a peg, grows down toward the dirt. A small stem forms and pushes its way back into the soil, where the peanut grows.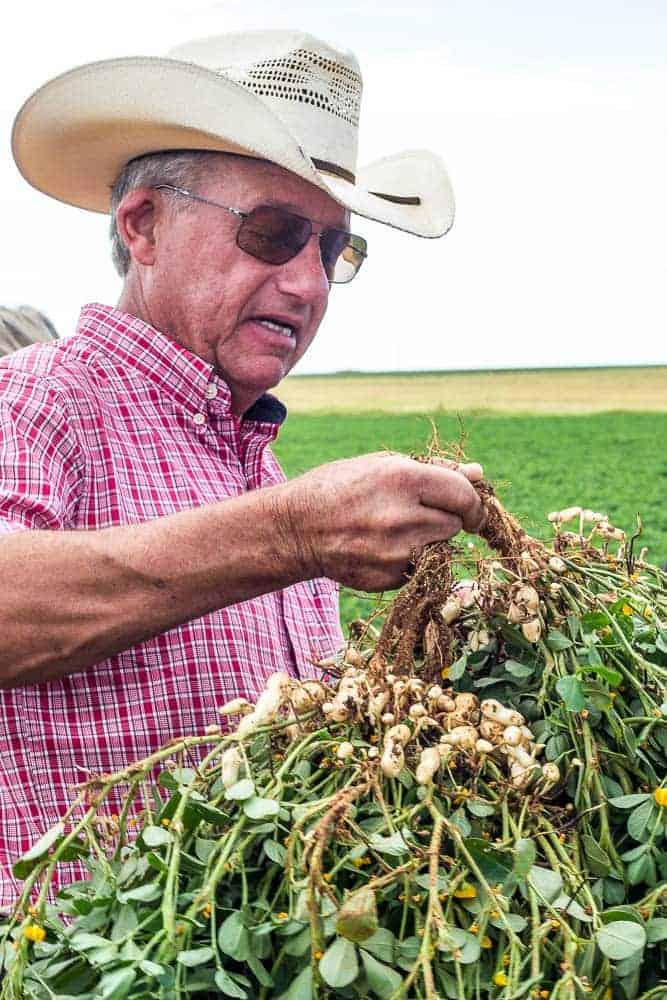 It takes about 5 months for a peanut plant to be ready to harvest, at which point the plants are pulled up and turned over to dry in the sun. Once dried, the peanuts are gathered while the stems and leaves are left to nurture the soil, or gathered to feed to livestock. The peanut crop is rotated with cotton and hay to ensure the soil stays balanced and fertile.
The next stop on the peanut journey is Birdsong Peanuts, where peanuts from Texas and other parts of the south are cleaned, shelled, sorted, bagged, and shipped out to the companies that turn them into the products we love. Most of the process is automated, with a final human check just before the peanuts are bagged. With tons and tons of peanuts being processed every day, the plant stays busy year-round.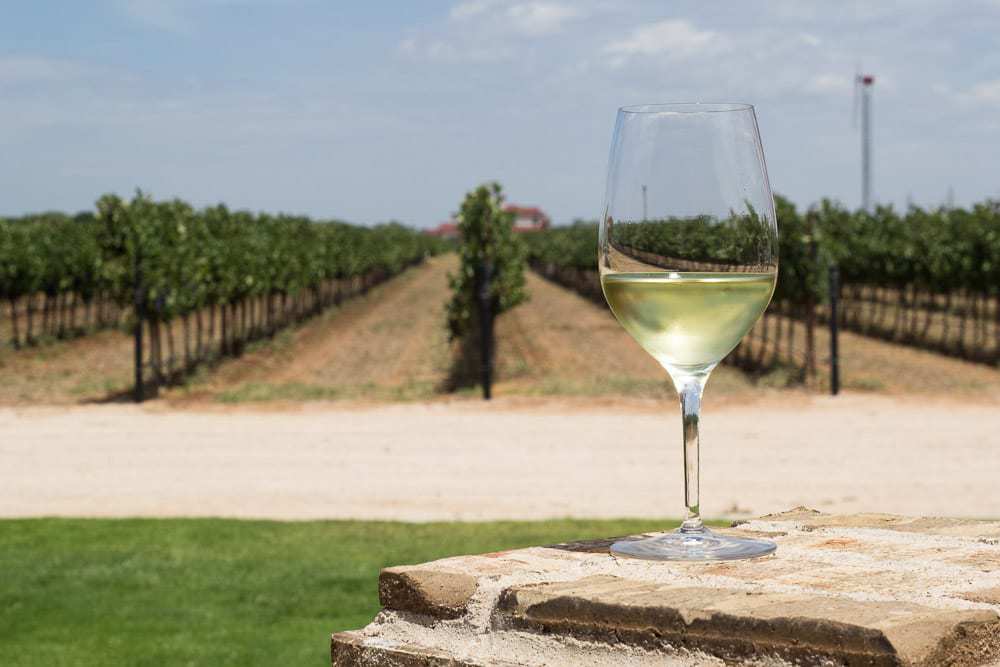 For lunch we headed to Lost Draw Vineyards. Lost Draw has been growing grapes for other wine companies for years, and recently got into creating wines under their own label. Founder Andy Timmons got his start farming cotton and peanuts, and decided to grow grapes despite not being a "wine person."
The Lubbock area is semi-arid, which makes it ideal for growing grapes, and now it is one of the top wine-producing regions in the United States. In fact, many of the wineries in the Texas Hill Country actually get their grapes from this region.
After a break we headed to McPherson Cellars for another wine tasting and a fantastic peanut-themed dinner provided by the folks behind the sandwich restaurant Pickle & The Pig in Lubbock. We were completely stuffed by the end of it, and I slept really well that night!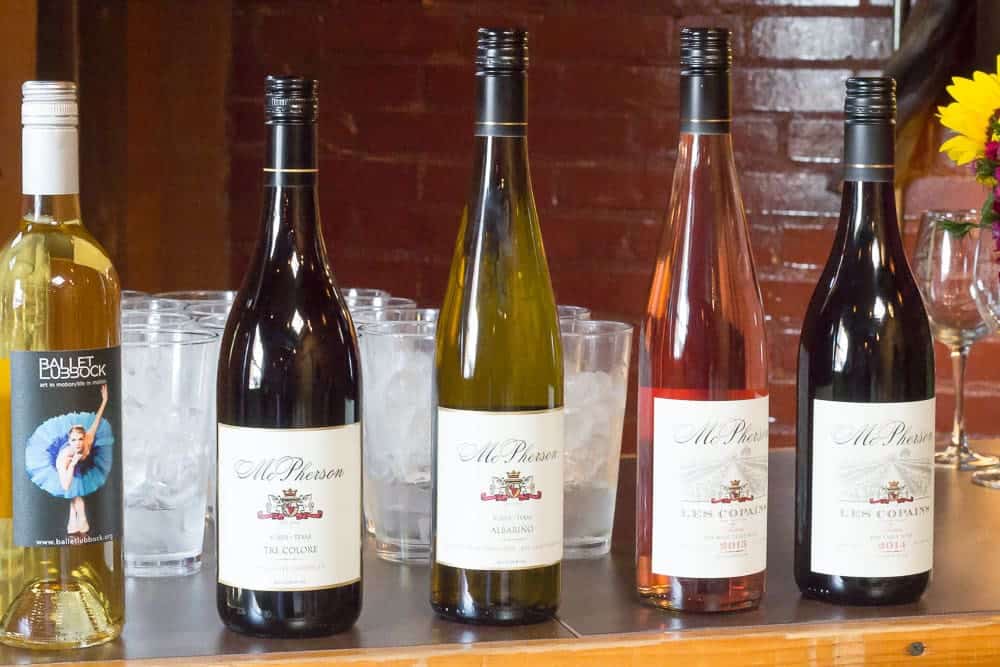 The next morning before we left, we met for breakfast with Kyla Hamilton. Kyla works with CommonGround, a collective of women in farming who share their knowledge and experiences in farming.
The kind of work that CommonGround does — separating the truth from spin when it comes to farming — is exactly why I like to go on farm tours, to see for myself the work that is done to create the foods we eat. Food has always been a personal thing, from our taste preferences to whom we share it with, and for farmers it really is their whole life.
I will be sharing more about Lost Draw Cellars, as well as a few new peanut recipes, in the coming weeks. Big thanks to the Texas Peanut Producers Board for treating us to a great couple of days!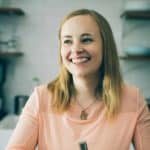 About Megan
I focus on fresh ingredients and easy methods, with spins that keep meals interesting. Dinnertime shouldn't be stressful or complicated, and I'm here to help you enjoy the time spent in the kitchen. Read more…