Learn how to freeze pancakes and keep a homemade breakfast at the ready! They reheat in seconds for a quick and easy meal.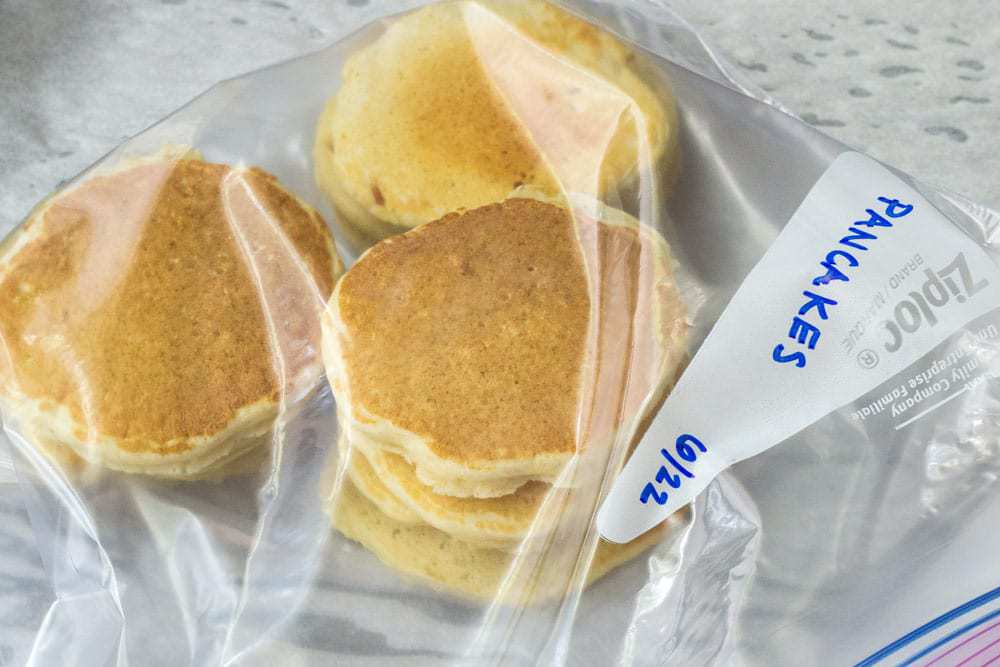 Pancakes are a go-to breakfast at my house. It's hard to not be enticed by a fluffy stack of pancakes covered in butter and syrup, but most of us don't have time to whip up a batch every morning.
Learning how to freeze pancakes will help you slay the early-morning demons and get a good breakfast in everyone's belly. You've probably seen boxes of pancakes in the freezer section of your grocery store and possibly have even purchased them. But if you already know how to make pancakes, you can make your own batches of frozen pancakes.
Whenever we have pancakes on the weekend, we make sure to double the recipe and freeze the rest. Pancake recipes are easy to double or even triple, so there's no excuse not to!
Plus you can use virtually any pancake recipe you like. We love these mascarpone pancakes as well as these hoe cakes, but sometimes we just stick with the basic pancake recipe.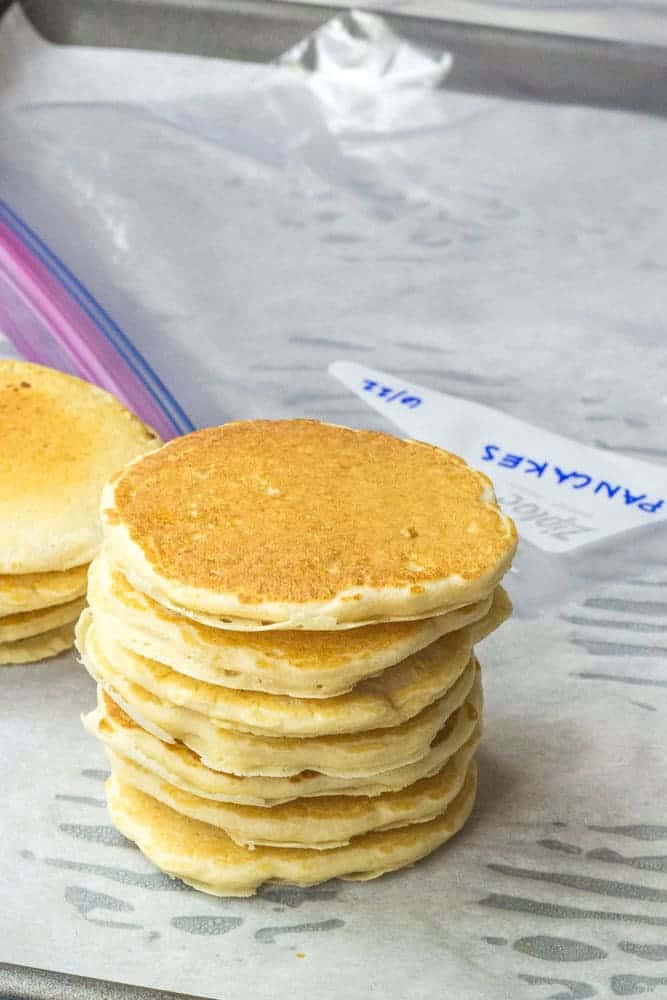 How to Freeze Pancakes
Freezing pancakes only takes a few minutes of extra work to give you breakfast all week long.
Cook your pancakes. Use whichever recipe you prefer, but note that some recipes, like those using whole wheat flour, might not reheat as well due to the moisture content.
Line a baking sheet with parchment or a nonstick liner. This will ensure the pancakes freeze without sticking to the pan.
Place your cooked pancakes on the liner (while still warm is fine). Arrange them so they aren't touching, but you do not need a large gap between pancakes.
Put the baking sheet in the freezer and freeze for 1 hour, then remove and stack the pancakes in a freezer-safe container. Be sure to label the container with the date!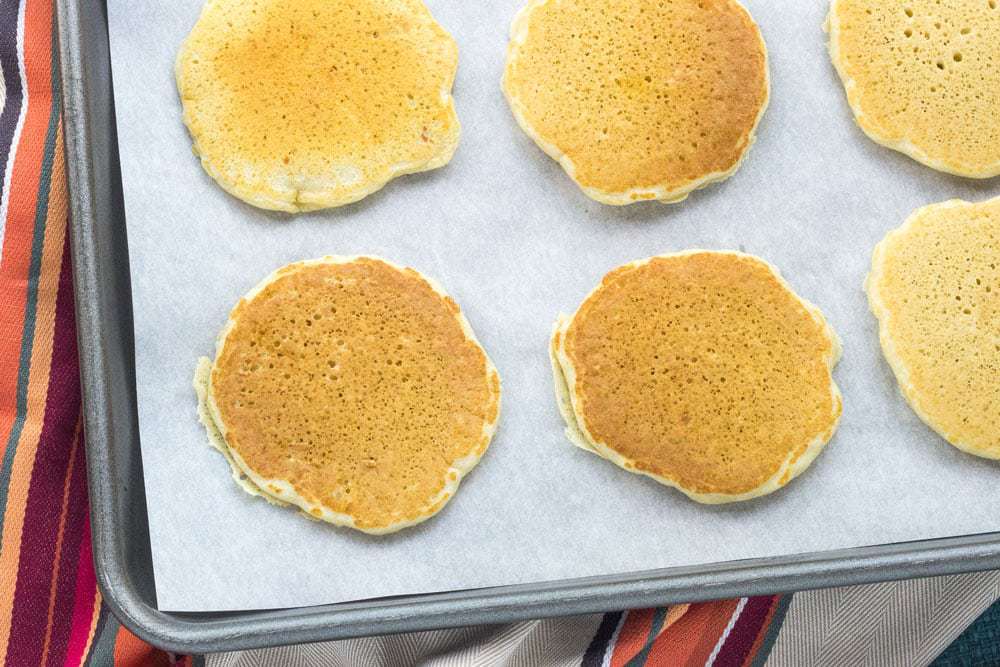 When you're ready to eat the pancakes, just remove as many as you want from the freezer and microwave them in a single layer. You can also use a toaster oven if you like. Four small pancakes should take about 45 seconds to reheat in the microwave. If making more pancakes, remember to increase the reheating time.
Having frozen pancakes on hand will brighten up the morning of any bleary-eyed kid — or adult!