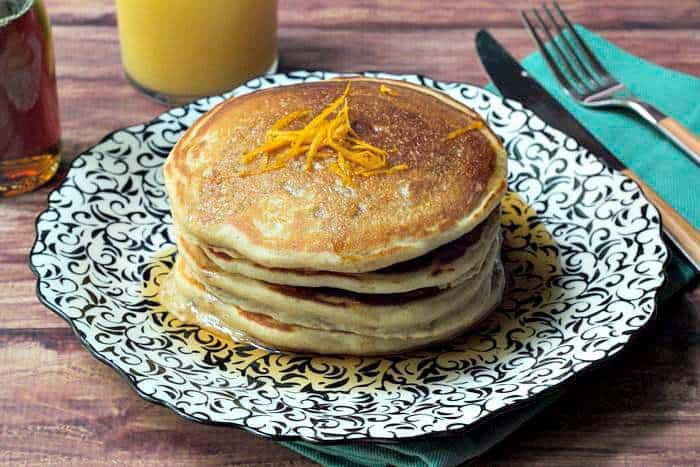 I have a dirty little secret to share with you. These pancakes? The fluffiest, most tender, absolute best pancakes I've ever made in my kitchen?
I didn't make them. The truth is, while I am pretty good at every other dish that comes to our dining table, pancakes for me are a big fat flop. OK, yes, I create the recipe and mix it all together, but when it comes to the cooking? Well, if you want a pancake that is both overcooked on the outside and kind of raw on the inside, I'm your girl. Otherwise, you shouldn't trust me with a spatula.
Technically, my husband is the one who cooks the pancakes around here. It's one of the only things he is just naturally good at making, and this fact has not gone unnoticed by our older son, who seems to enjoy telling the adults in his life that his mother is "kind of a professional cook" but "she can't make pancakes".
That's fine with me, though. While I don't get to sleep in while the pancakes are cooking (hi, two kids and my bedroom right off the kitchen), I get the bacon ready, warm up the syrup, and get dibs on the first plate of hot, steamy pancakes.
When I made my DIY mascarpone cheese, I knew right away that I wanted to use some for pancakes. I've made pancakes with ricotta before, and I just knew this thicker, creamier cheese would produce amazing results. And really, I'm not kidding when I say these are the best pancakes we've ever made. They even hold up after a few days in the fridge, reheating to perfectly moist and fluffy rather than turning to weird and rubbery. This was a huge revelation for us, since we always have a few extra pancakes stashed for later in the week.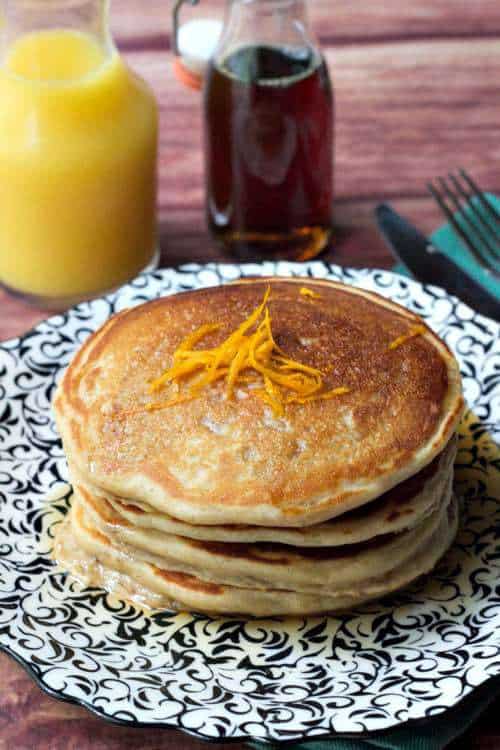 Grate some orange zest on top, or fold blueberries into the batter, and you might even forget about the bacon.
Just make these pancakes. I don't care who actually cooks them – everyone deserves the credit.
More pancake recipes you might like:
Almond Joy Pancakes – The Lemon Bowl
Beer Pancakes – Stetted
Espresso Chip Pancakes – Dessert for Two
Maple Bacon Pancake Poppers – Stetted
Orange Chocolate Chip Pancakes – Hungry Girl Por Vida
For more morning inspiration, check out my Breakfast board on Pinterest!
Follow Megan Myers | Stetted's board Breakfast on Pinterest.