Pumpkin pancakes are the best breakfast for fall! Warming spices and pumpkin make these a great family brunch before hitting the pumpkin patch.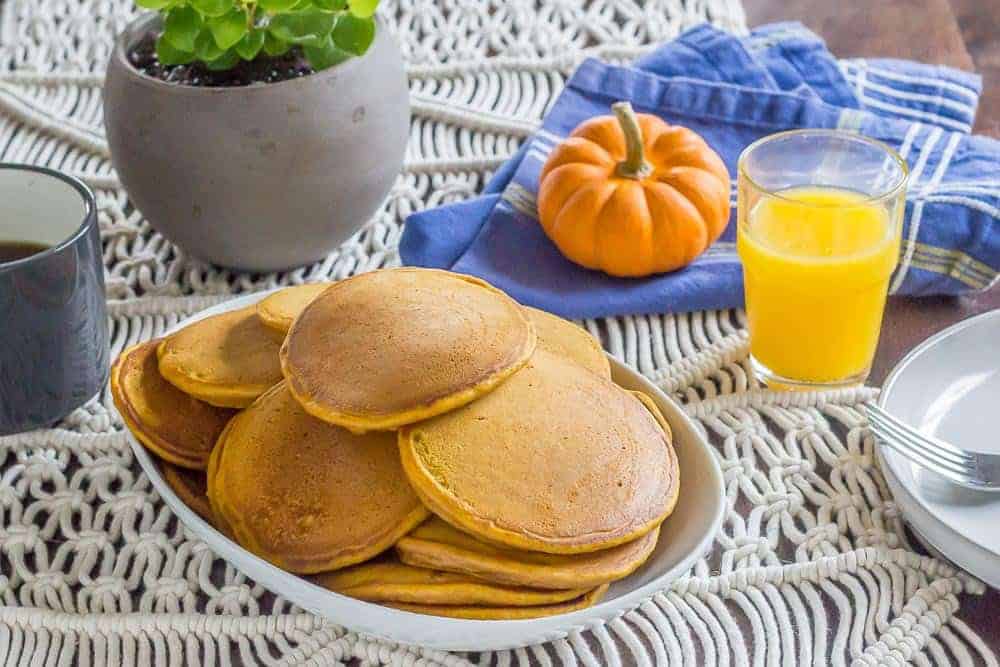 Staring into the pantry the other day, I had a bit of a shock. October is almost over, and I hadn't made a single batch of pumpkin pancakes. Even worse in blog terms, I hadn't yet shared my pumpkin pancake recipe!
Pumpkin pancakes are my go-to when the season hits, whether I'm making them at home or hitting the local 24-hour diner. Pumpkin is naturally suited for pancakes, with its sweetness playing off the spices for a taste that is anything but your standard stack of flapjacks.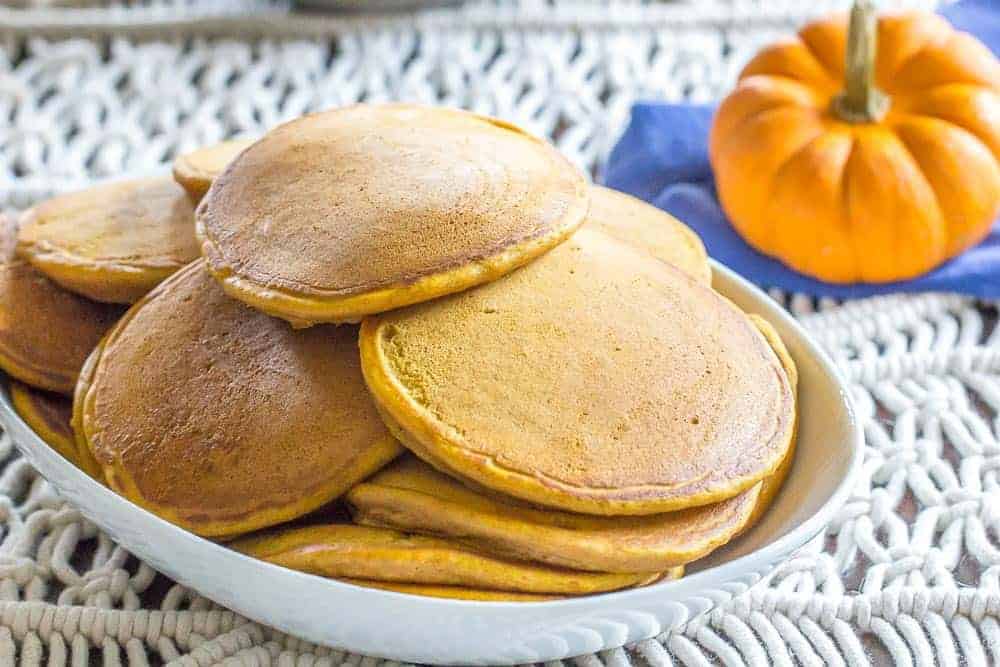 I know that "pumpkin spice" season has hit us hard this year, with even more products popping up each time we head to the store. There are even pumpkin spice dog treats. While I know pumpkin itself is beneficial to dogs, trust me, dogs do not care about pumpkin spice flavor. They'd probably care about these pancakes, but only because pancakes are people food and people food is pretty awesome to a dog.
Either way, these pancakes use actual pumpkin, and an array of spices, rather than a packaged pumpkin spice blend. If you do turn to a blend, make your own pumpkin spice mix rather than buying it at the store. Fresh spices have the best flavor, so at least make sure your spices haven't been gathering dust in your pantry.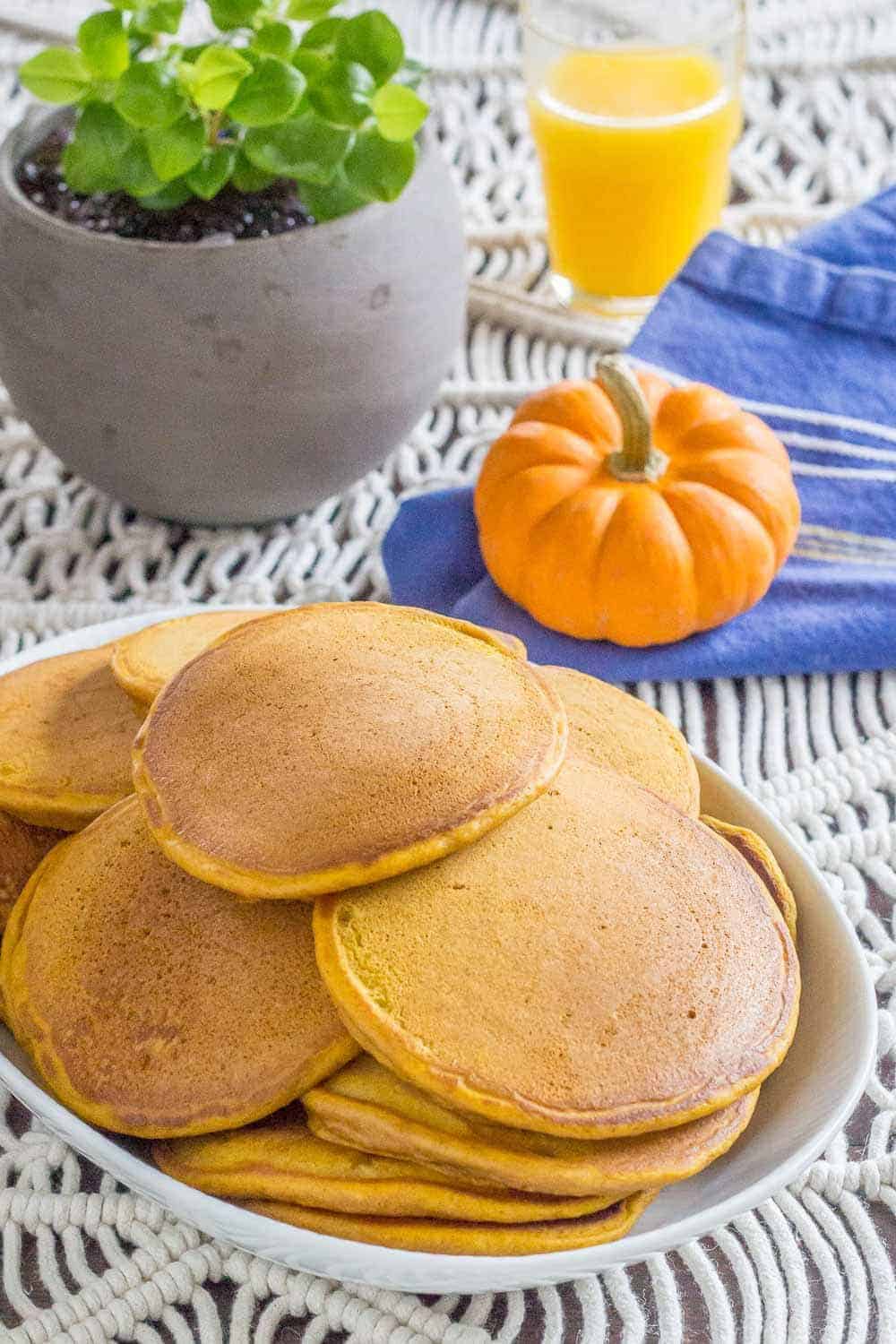 This pumpkin pancake recipe makes 16 pancakes, plenty for a family of four on a hungry morning. If you do end up having extras, you can use my method for how to freeze pancakes, so you can simply reheat them for weekday mornings.
I like these pancakes just with syrup, but they're also good with whipped cream and a sprinkling of chopped pecans. They're also unexpectedly good spread with nut butter (cashew is my favorite) and folded over for a quick afternoon snack, or breakfast on the go.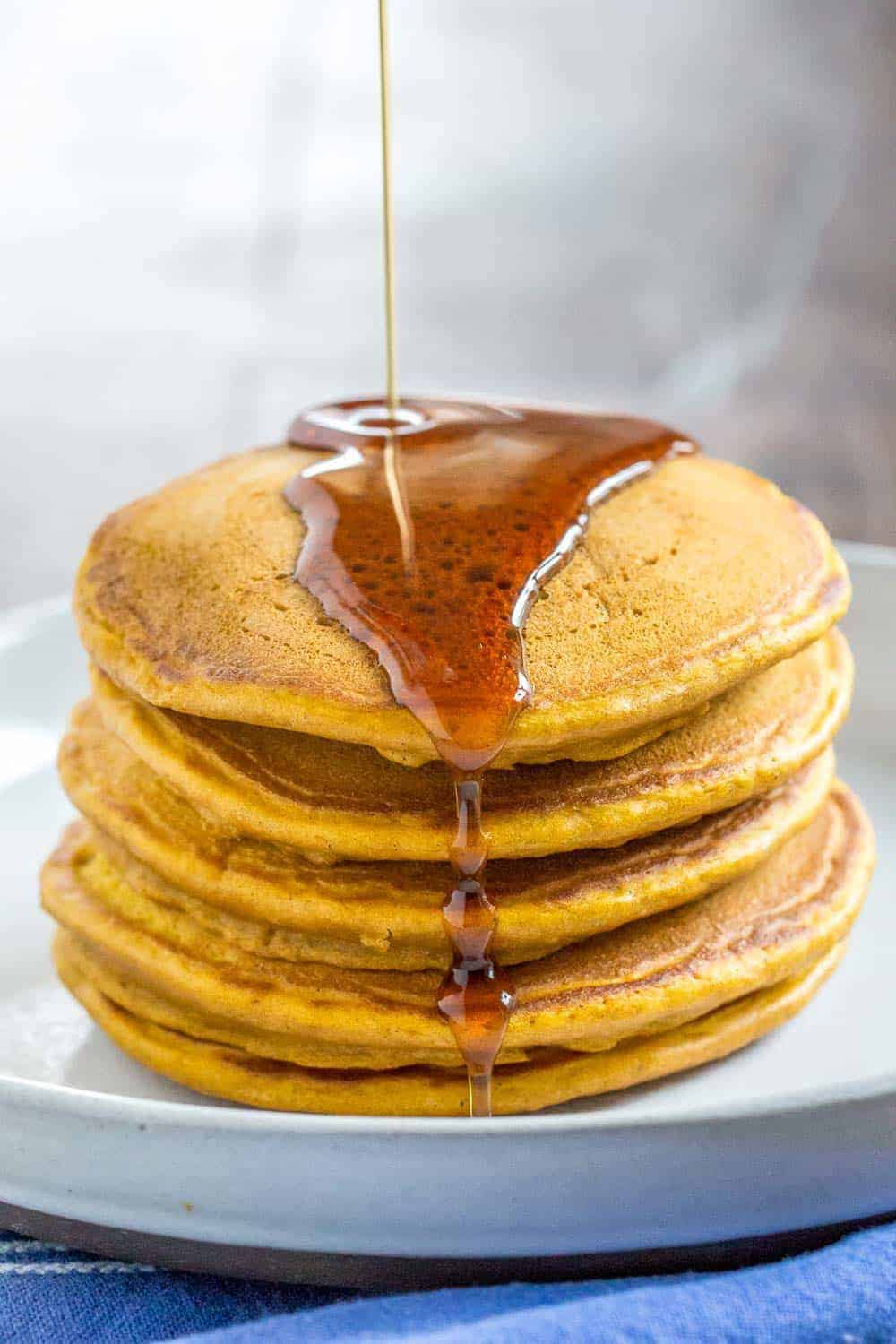 If you're looking for another pumpkin breakfast idea, check out my slow cooker pumpkin French toast that you can make the night before.