Russian crepes are light and airy, and wonderful for breakfast. Serve them with sour cream and jam for a delicious treat.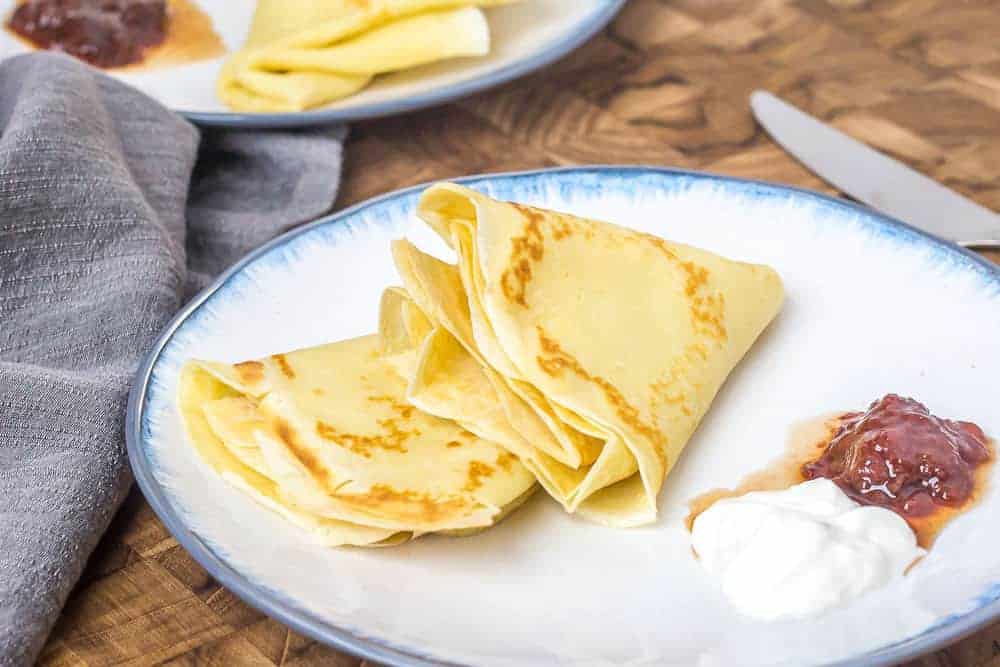 Do you ever double up breakfast and dessert?
I mean, I've certainly seen plenty of recipes claiming to be breakfast muffins that have a hefty amount of chocolate or glaze or even frosting. I think at that point it becomes a dessert, right?
At any rate, I think we should be considering having breakfast for dessert more often. Who would really turn down pancakes for dessert? A crazy person, that's who.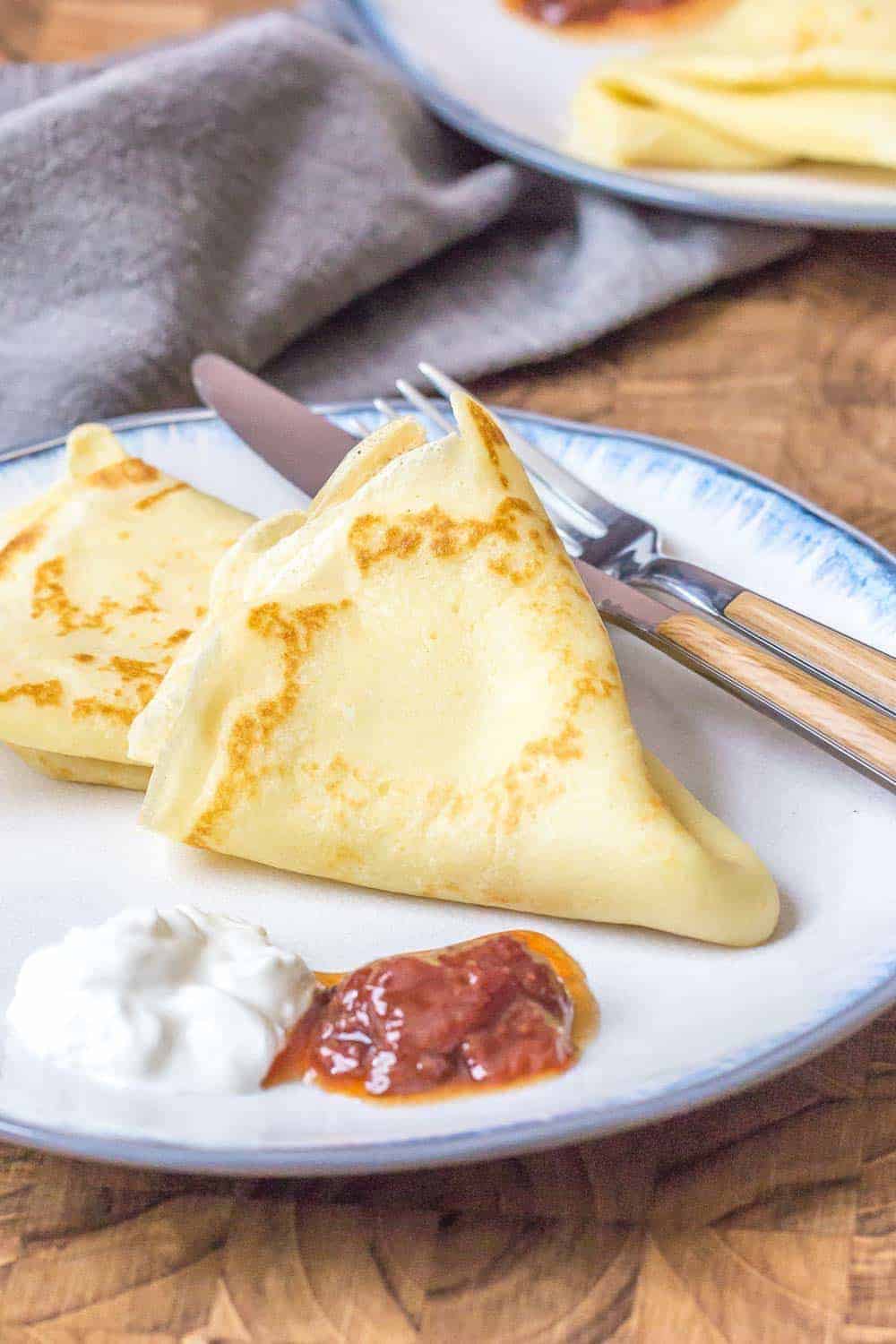 Fortunately, crepes already fit the bill for breakfast or dessert. Heck, lunch too. It just depends on what toppings you put on them.
We make these gluten-free crepes often, but I don't always have buckwheat flour on hand. So instead I turn to making Russian crepes, which are very similar to French crepes.
Russian crepes are also called blinchiki, which are derived from the traditional blini. Blini are made from a yeasted batter, while blinchiki are not. Skipping the yeast portion makes these Russian crepes a lot easier to make any time I want to whip up something more special for breakfast.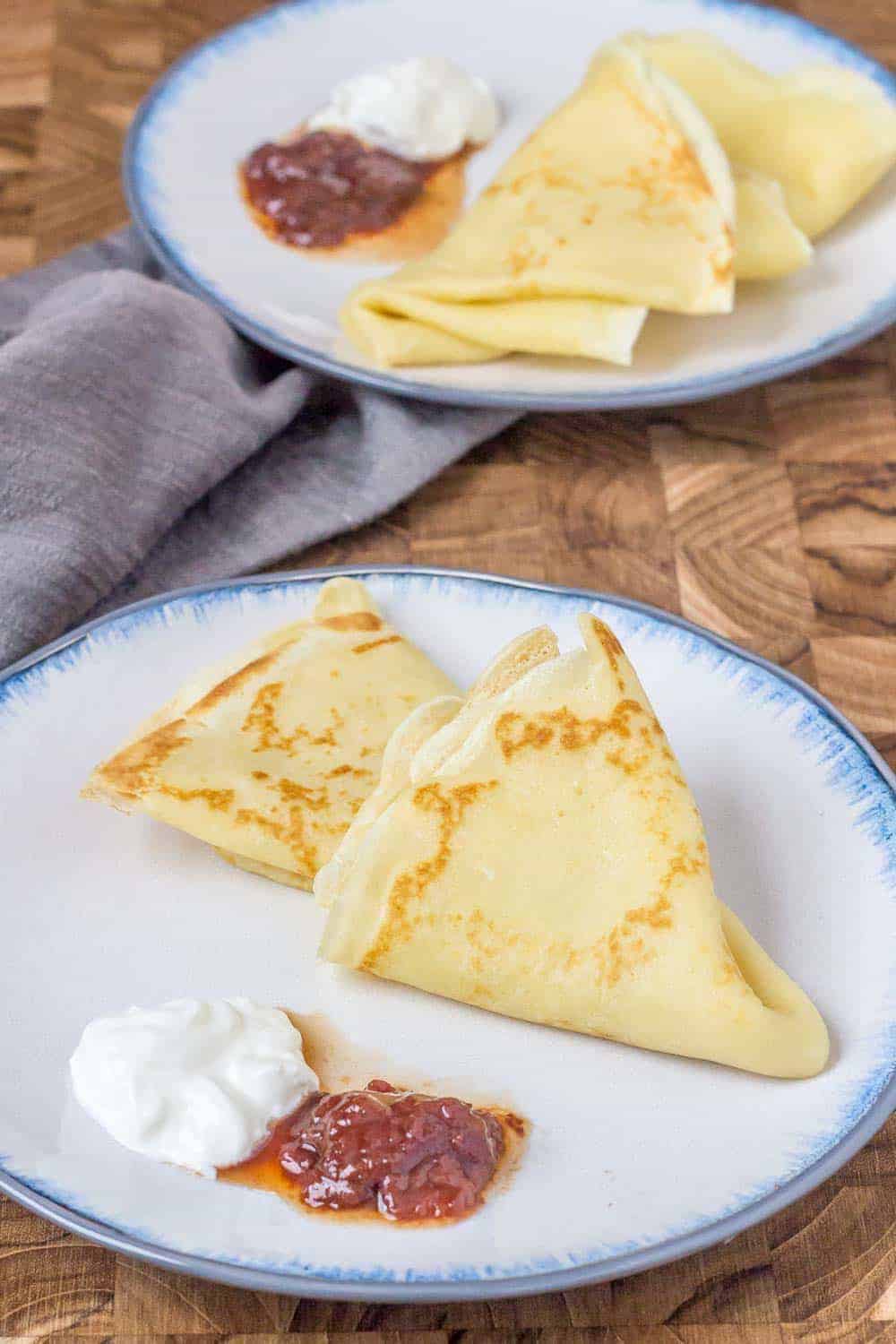 Tips for making Russian crepes:
A nonstick pan is essential. I like using a crepe pan, but any nonstick pan will do.
Depending on the nonstick-ness of your pan, you might not need extra butter for the pan. My pan works best without the extra butter.
Tilt the pan in a circle to help spread the batter, but go slowly or you'll get tentacle crepes rather than ideal circles.
The first crepe is the tosser. It will help you get a feel for your pan and batter. Don't worry about this one!
You'll know when to flip your crepe because the top will look dry and one of the thinner edges will slightly curl up.
A large spatula with a sharp edge will work best for flipping.
Of course, when you're making crepes you can't really go wrong, in my opinion. Just load them up with your favorite toppings, and you'll be set!