Smashed sweet potatoes are a great take on the classic side dish! Serve them with the traditional turkey dinner, or with breakfast. This post is sponsored by Silpat.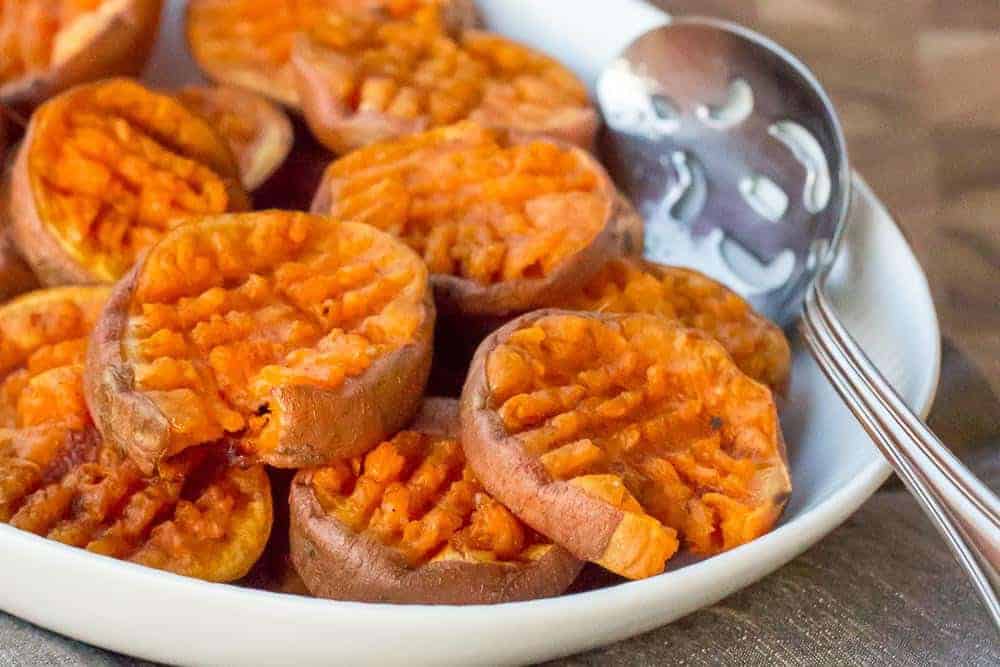 Are sweet potatoes on your menu this Thanksgiving? If not, I highly suggest you rethink it and consider making these smashed sweet potatoes. They're incredibly easy, and the leftovers are perfect for breakfast!
I know, you might be sick of sweet potatoes at this point. Or yams. We're not going to get into that argument here, but I understand how Thanksgiving can get overwhelming fast. We certainly put a lot of pressure on ourselves for this single holiday.
In my house, we try to keep the fuss to a minimum. Sure, my husband goes crazy over a big turkey and I love pumpkin and butternut squash pie, but that doesn't mean we can't make things easier for ourselves.
Making things easier includes simple side dishes that bring us the classic holiday flavor, but without the associated work. Who wants to scrub out the casserole dishes after we're done stuffing ourselves? No thank you.
I've been a fan of using the Silpat liner for a while now (it's so great for making my apricot granola) and I'm always thinking about new recipes to use it. I love how it helps everything cook evenly, and my food doesn't stick. If you're still cooking on aluminum foil, you owe it to yourself to upgrade!
Not only is cooking on a Silpat healthier than aluminum foil (or copious amounts of oil to prevent sticking), it makes for crazy easy cleanup once everyone has pushed away from the table. Win-win. And another win, because you're getting a tasty side dish out of the whole deal.
These smashed sweet potatoes are so simple to make. Just slice, bake, smash, butter, and bake again. You could even put your kids in charge of this one, if you trust them with the oven.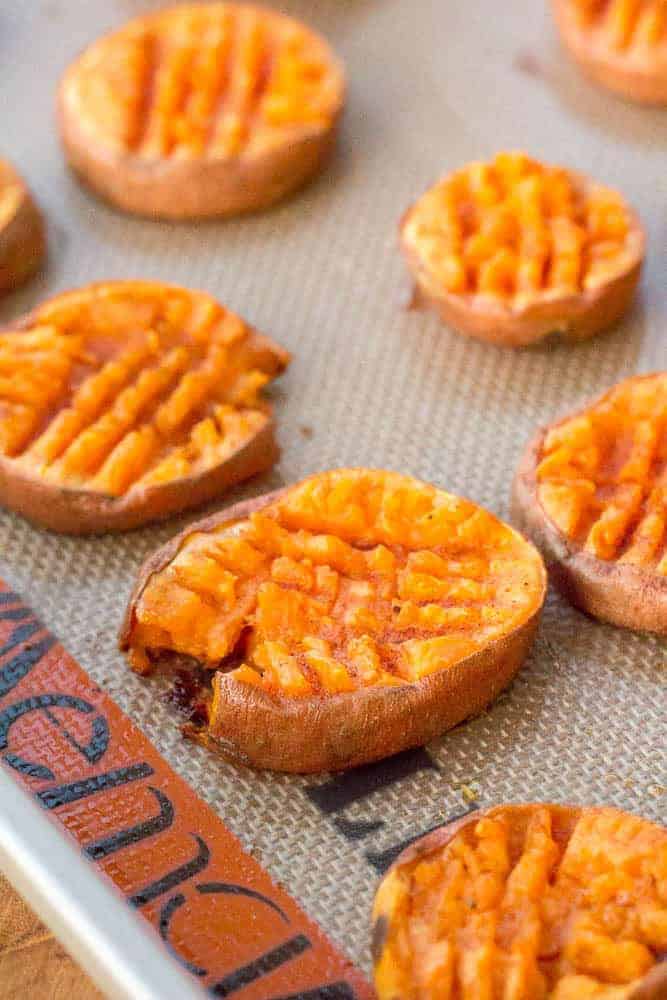 Plus, you can change the spices to match your mood or main dish. For Thanksgiving I stuck with warming spices of cinnamon, ginger, and nutmeg, but these are also divine with chili powder and cumin, or garlic and cheese, or smoked paprika and rosemary.
Got leftovers? Serve them up with eggs and bacon or sausage in the morning. Heck, just go ahead and make them for breakfast instead of waiting for dinner! You're welcome.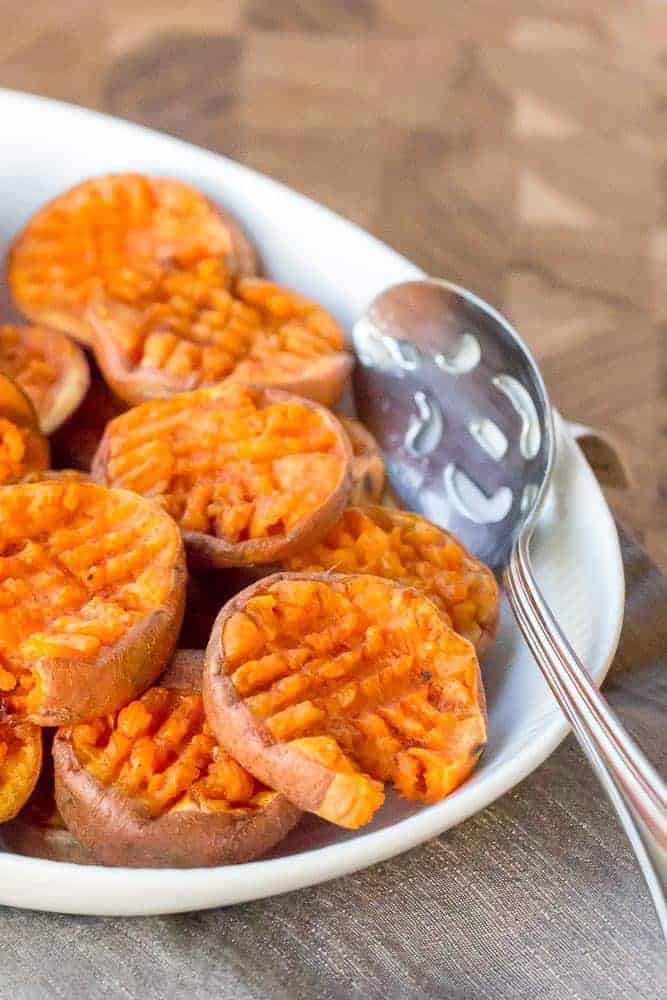 Want to win a Silpat of your own and a gift card to buy ingredients? Enter below!