Pannkakor are light and delicate pancakes traditionally served in Sweden. Fill them with fruit or cover them with syrup – no matter what, they're fantastic!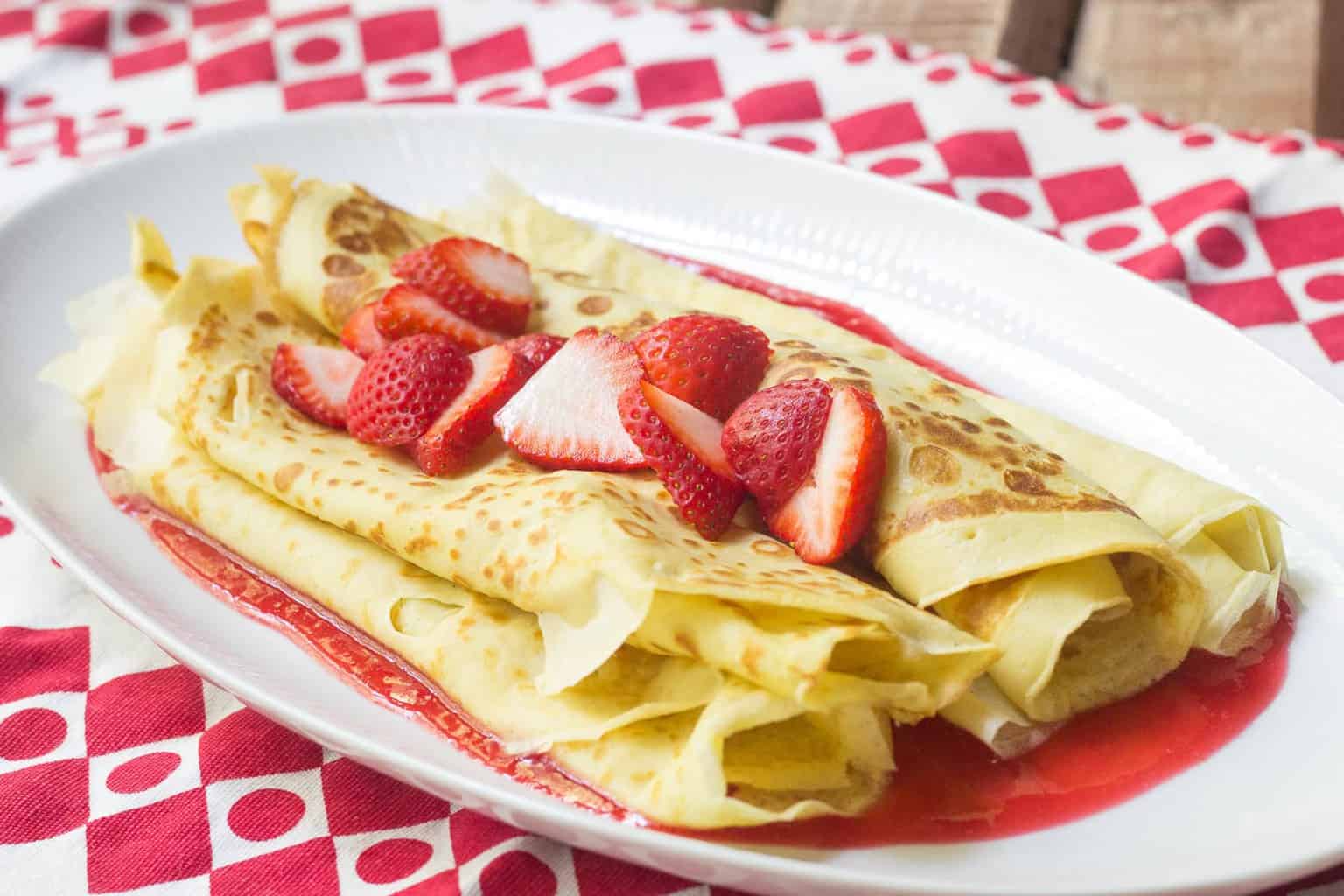 When I was a kid we visited my grandparents often, heading down past countless farms to reach their house in Madison. Like any other kids on a familiar trip, we learned to mark distance by the roadside attractions, and when it came to my grandparents' house we knew we were close when we drove by the International House of Pancakes.
Back in the '80s IHOP wasn't as well known as it is today — at least to kids — and I was always awed by this place we drove past but never ate at. A house of pancakes? From the entire world? My preteen mind boggled.
It was years before I actually set foot in an IHOP, and was extremely disappointed by the lack of international options. There was, however, one choice I couldn't resist: the Swedish pancakes otherwise known as pannkakor.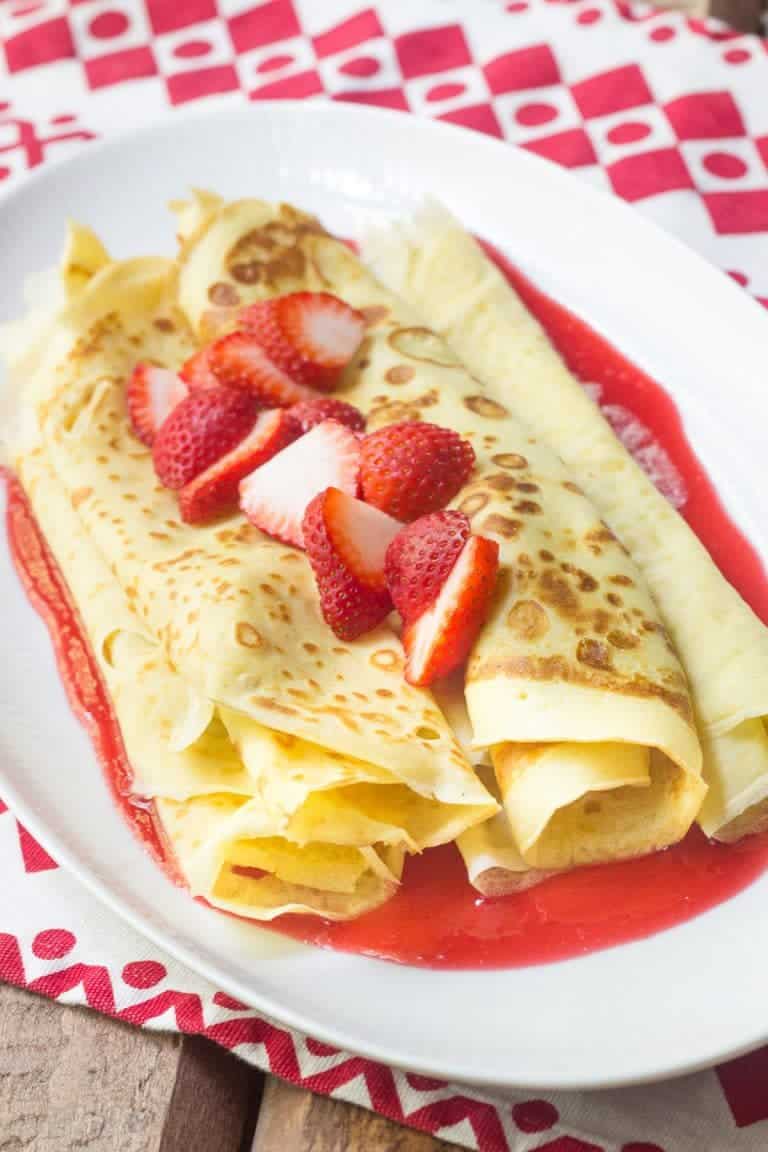 Pannkakor are very similar to crêpes, such as my gluten-free crepes, but vary in liquid content in the batter.  A classic Swedish dish, pannkakor recipes vary from family to family. Mine includes vanilla and a common spice of Swedish foods, cardamom. They're very lightly sweet and delicate in flavor, and can be enjoyed simply with powdered sugar and fruit, or drenched in flavored syrup or chocolate.
Pannkakor can be a bit tricky to make as they are larger and thinner than American-style pancakes, but you only need a bit of practice to get these special pancakes ready. A rimmed crepe pan is useful, but any frying pan with a rimmed edge will work just as well. Be sure to use a larger, flexible spatula to help you flip it over, and don't be afraid to gently lift the edge with your fingers to ease it along.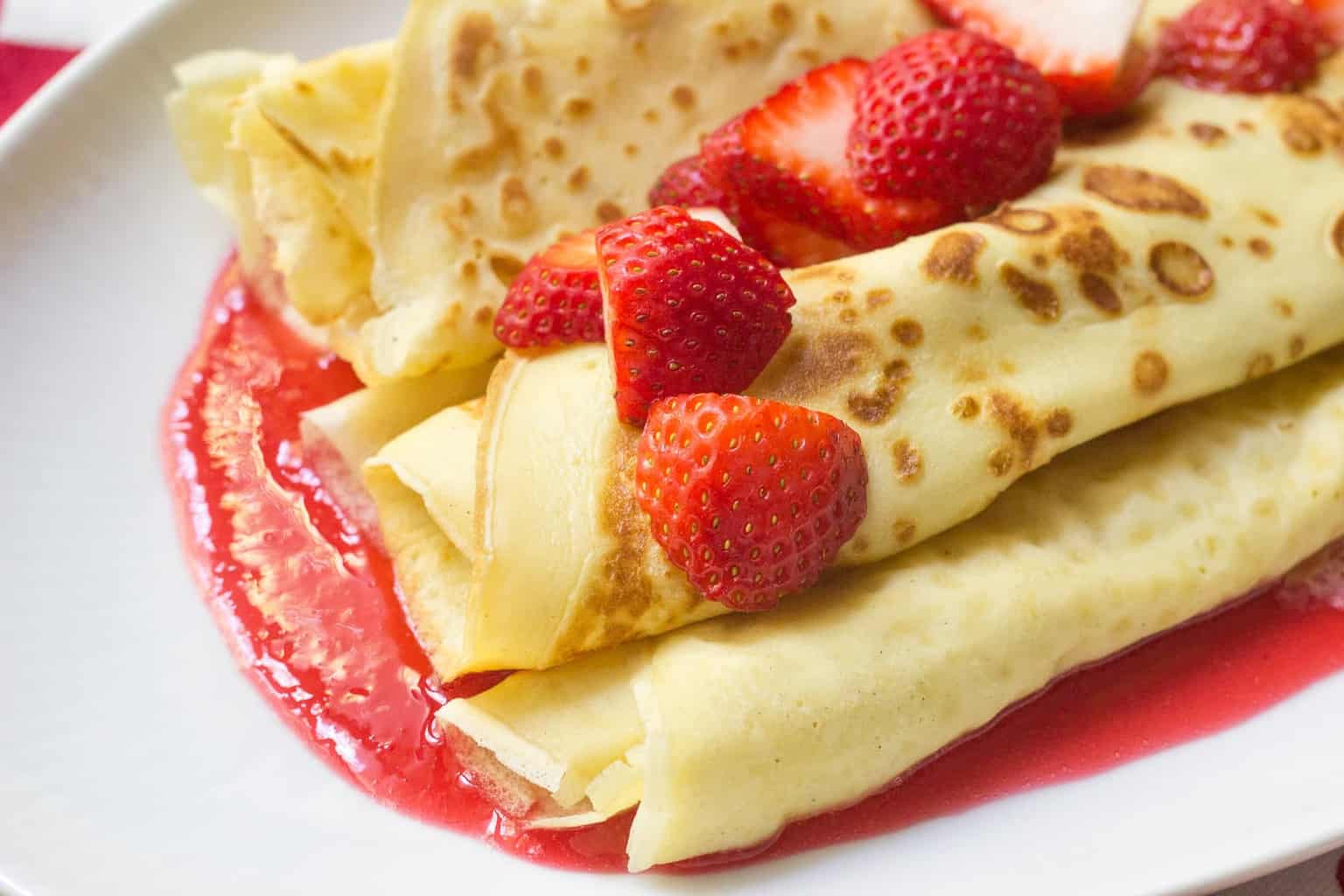 Whether you serve up pannkakor for breakfast or dessert, the whole family will love these easy pancake treats.
For more morning inspiration, check out my Breakfast board on Pinterest!
Follow Megan Myers | Stetted's board Breakfast on Pinterest.