Zucchini bread pancakes have all the flavor of your favorite summer snack, but in breakfast form! You'll love these veggie-filled pancakes.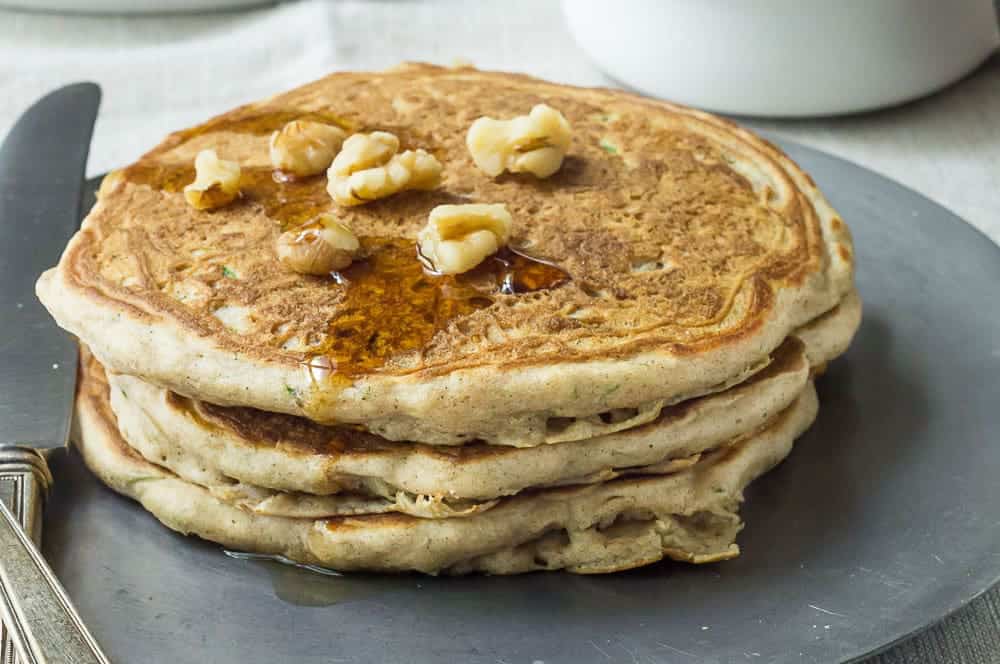 "Guess what tomorrow is?" my older son asks as I am tucking him in for the night.
"What?" I ask, knowing that part of this is just a way to stay up a smidge longer. Kids have a way with wanting to talk about everything when it's bedtime.
"PANCAKE SUNDAY!"
When you're 8, it's hard to not get excited about having pancakes for breakfast. Heck, at any age it's exciting! Though pancakes are incredibly simple to make, there is just something about them that screams "special morning."
While we tend to make the same basic pancakes most weekends, I like to mix it up when I feel like we're in a flapjack rut. Since it's summertime and we're deep in summer produce, I figured, why not zucchini bread pancakes?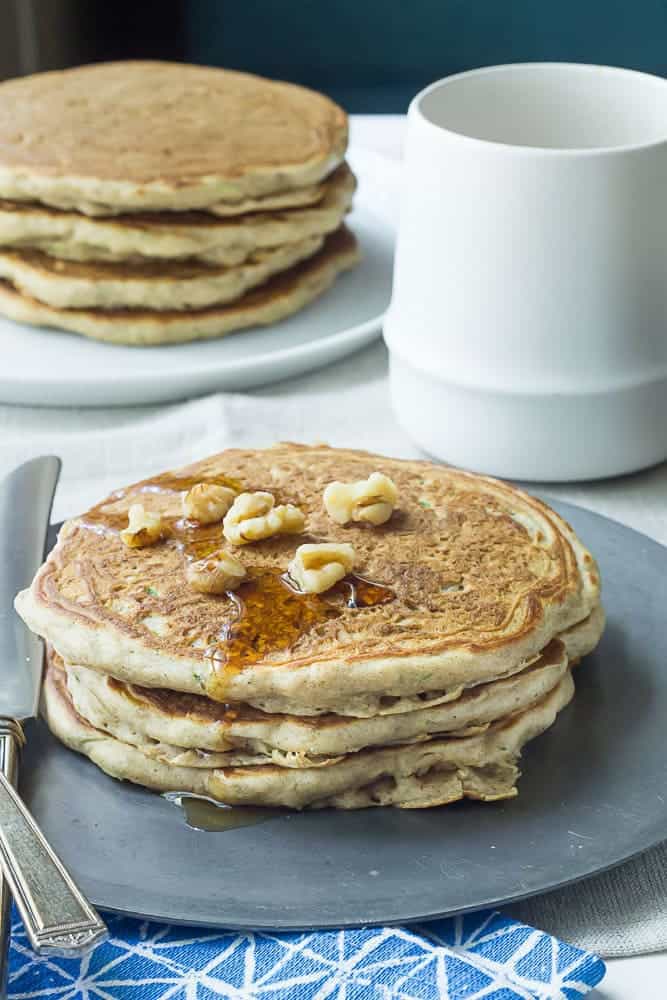 I love turning favorite quick breads into pancakes. My banana bread pancakes were one of the first recipes I made for Food Fanatic, but now that I can't eat bananas I'm always looking for similar recipes, and this one is it!
Zucchini bread pancakes have all the flavor of that lovely snack — I'm sure I'm not the only one who can devour half a loaf of zucchini bread in the blink of an eye. My kids are still sometimes suspicious of zucchini bread, but they really can't say no to a stack of pancakes.
This recipe only uses one small-to-medium zucchini, but you can easily double it if you need to use up more of your garden haul! Grated zucchini also freezes well, so go ahead and grate extra and then freeze into portioned packs.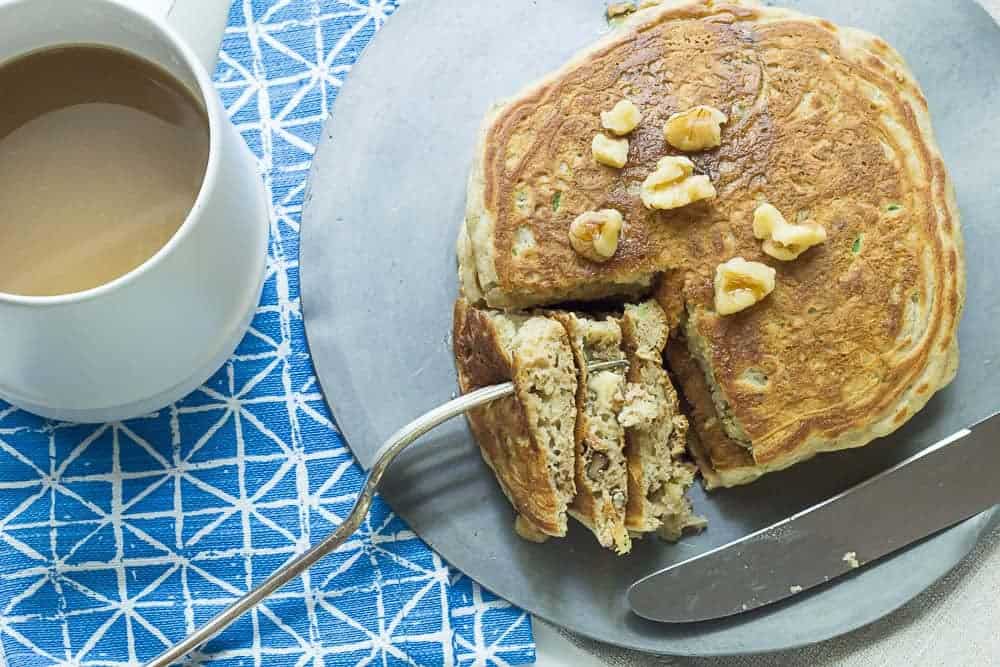 If you or your family don't like walnuts, feel free to skip them, or just serve them on the side for those who enjoy a bit of crunch. Either way, you'll love these zucchini bread pancakes!
These chocolate zucchini muffins are another great way to sneak vegetables into breakfast. You could use them for inspiration and add some cocoa powder or chocolate chips to these zucchini bread pancakes, too!