This post contains affiliate links. As an Amazon Associate, I earn from qualifying purchases.
Homemade mascarpone is only a few steps away. Find out how to make this rich, soft cheese at home and how to use it in every meal of the day!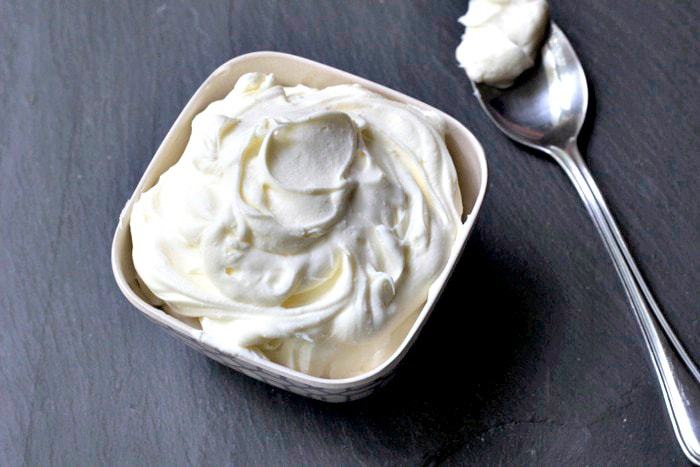 Cheese-making might be my new obsession.
I'm loading up on cheesecloth. Errands have been scheduled around trips to the store that sells the best rennet selection.
I might be trying to convince my husband that we need to move to an acreage so I can have goats for milking.
This is all normal, right?
It's not like I'm going to drop everything to have my own cheese business. But maybe I could.
I first got hooked on making cheese at home with this simple ricotta-style homemade cheese, getting totally mesmerized watching the curds form after pouring in the vinegar. Food science and poetry, mingling together right there in my pot.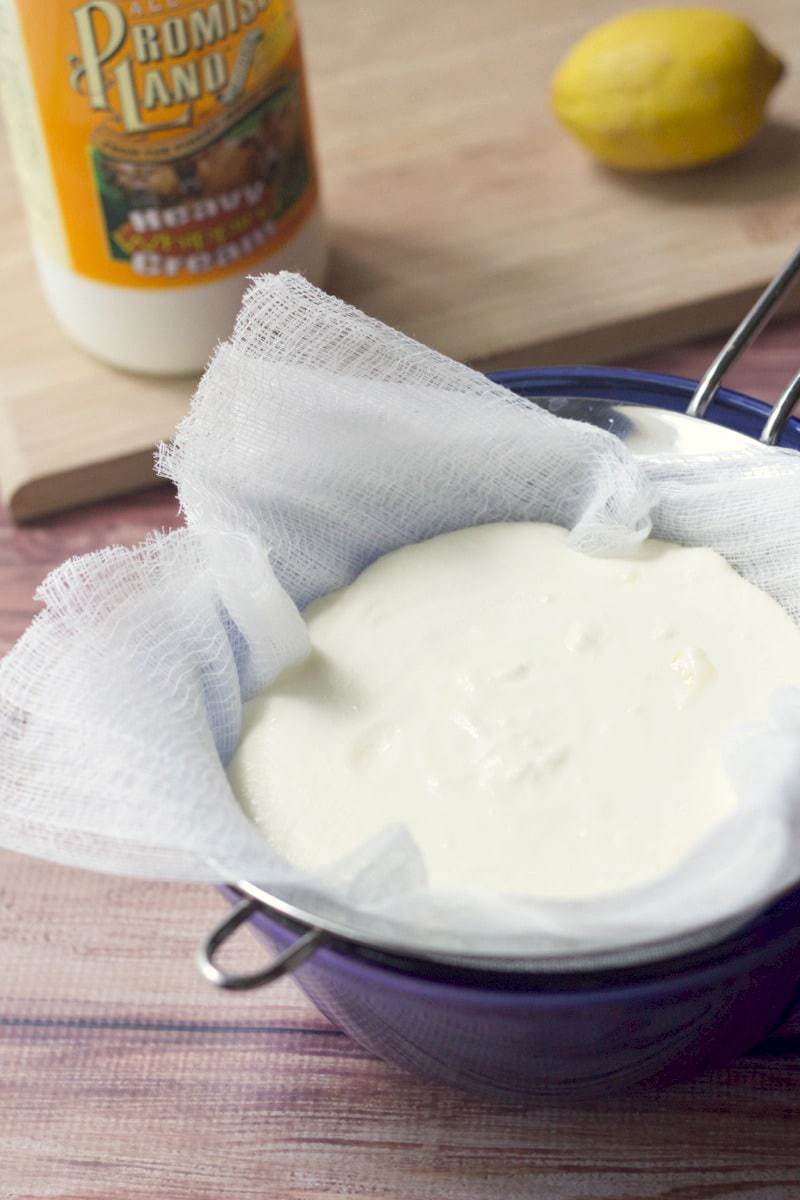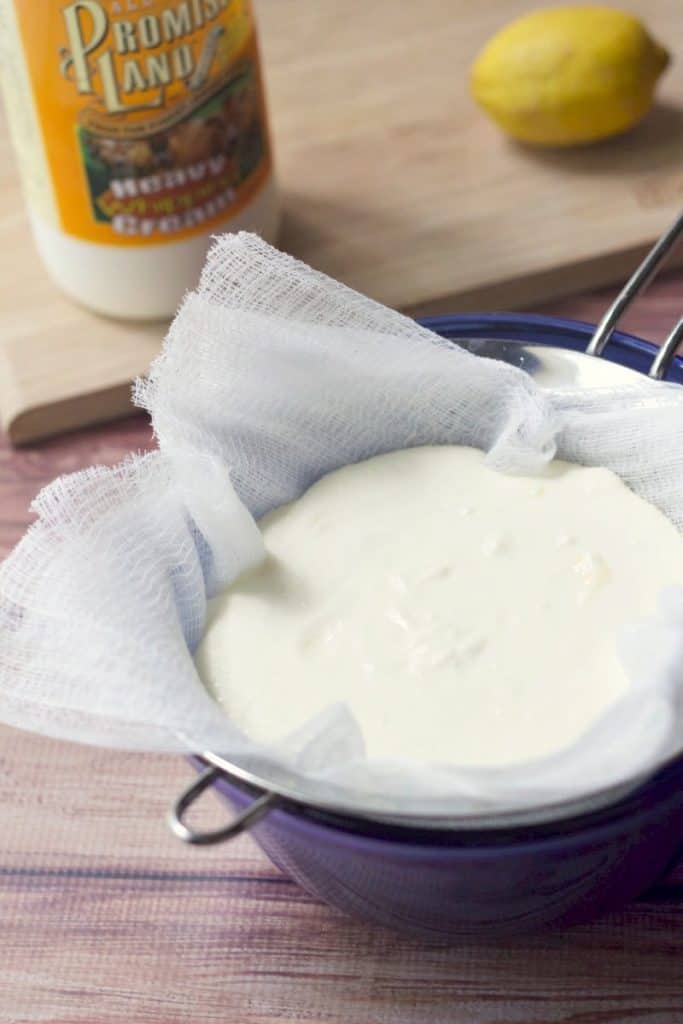 Homemade mascarpone cheese is even easier.
What is mascarpone?
Mascarpone is a soft cheese that hails from the Lombardy region of Italy.
Mascarpone is thick with a very smooth texture. The closest relatives to mascarpone are clotted cream or creme fraiche.
In the U.S., cream cheese is the closest, easiest-to-find relative to mascarpone, although it should be noted that it is much thicker and has a tangier flavor. (That's why it works so well with bagels and cured salmon!)
What does mascarpone cheese taste like?
If you've never had mascarpone cheese, you're in for a real treat.
Mascarpone cheese has a very milky and slightly sweet flavor, often with a very slight tang. It is mild, while still being buttery and rich due to containing a high percentage of fat.
How to make mascarpone
Considering how much mascarpone costs at the store, it's like a dirty little secret that all you need is good, quality cream and some citric acid — by way of lemon juice — to make it at home.
And time, but, well, most of that is the cheese just doing its thing in your fridge.
Making homemade mascarpone is as easy as heating cream to about 190°F, adding lemon juice, and letting the mixture simmer together for another 5 minutes.
From there, it's all about the wait.
I let my homemade mascarpone sit in the fridge for about 16 hours, but it really doesn't need that long. The longer it sits, the more whey is drained out, so you might find yourself needing to stir some whey back in to achieve that silky, creamy texture mascarpone is known for.
Definitely do not throw away the whey, because it's a great addition to a variety of things. I like to use it in pancake batter or use in place of yogurt in a smoothie for a protein boost that isn't thick.
I do recommend getting a candy thermometer to make sure you are bringing the cream to the right temperature, but I promise you can find plenty of uses for it outside of cheese making.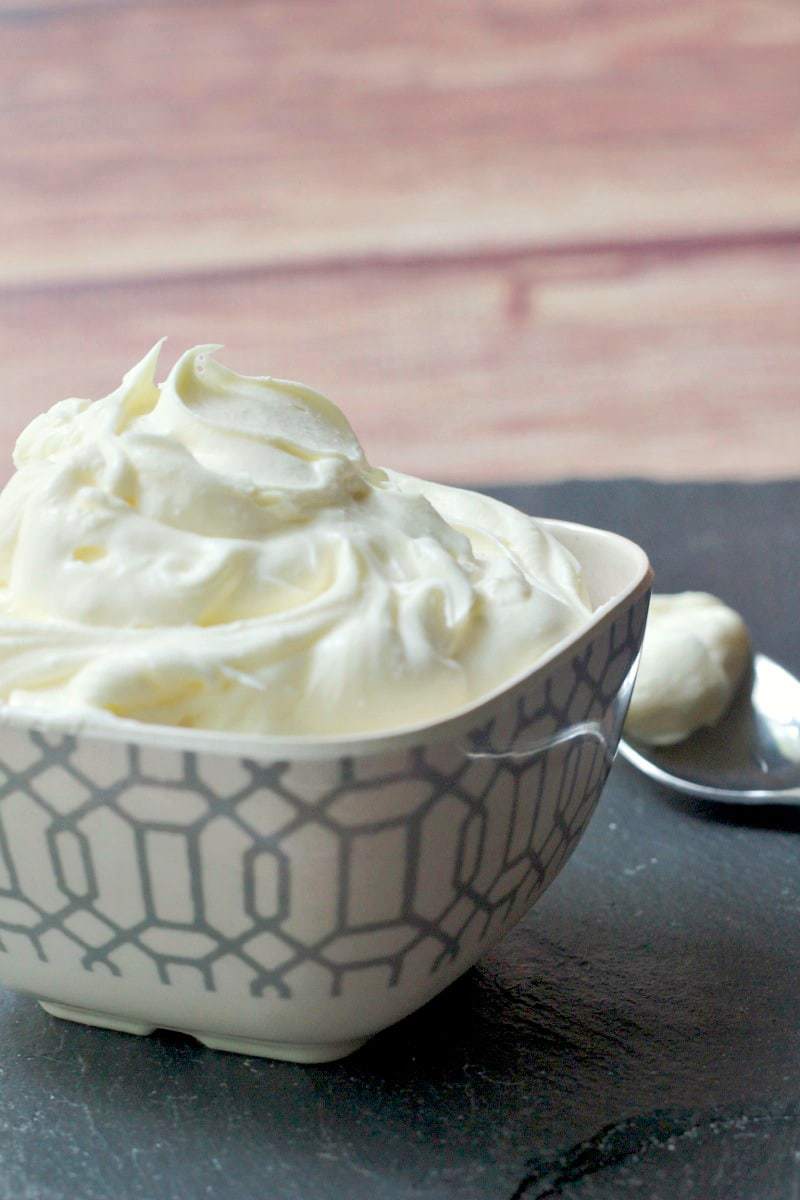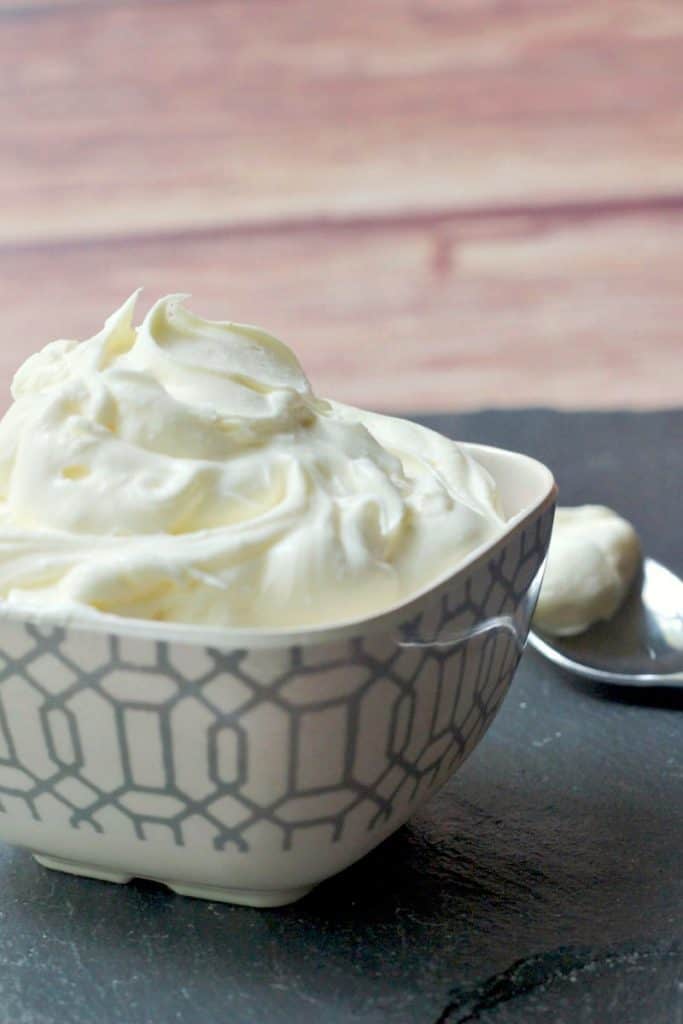 Uses for mascarpone cheese
This revelation might actually be a dangerous thing for me, because now I'm obsessing over finding new ways to use mascarpone.
Dessert, obviously. It's divine in my Blueberry White Chocolate Tart.
Breakfast dishes, sure. It's a must in Mascarpone Pancakes, and you could swap out the cream cheese for homemade mascarpone in my Blueberry Cream Cheese Danishes.
Stuffed in pasta or stirred into risotto? Now we're talking. It even makes an excellent dipping sauce for Mini Vegetable Latkes.
If you have 15 minutes of time tonight you can have fresh mascarpone ready by morning. What's stopping you?
Love this recipe? Please leave a 5-star review below! It means so much when you enjoy my recipes, so let me know how it goes and leave a comment if you have any questions.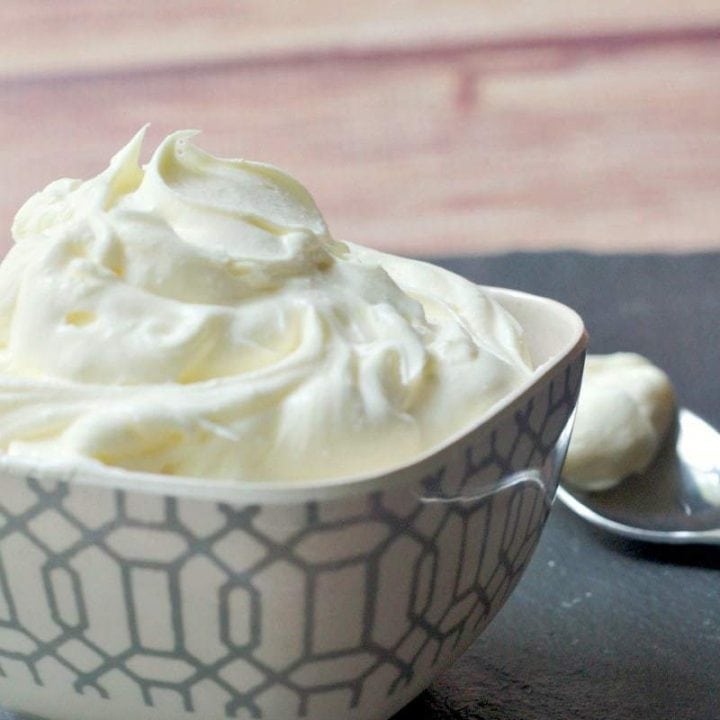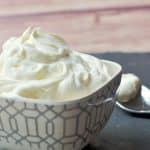 How to Make Mascarpone
Creamy mascarpone is easily made at home with just a few ingredients.
Print
Pin
Save
Saved!
Ingredients
2

cups

heavy whipping cream

1

tablespoon

lemon juice
Instructions
Pour heavy cream into a saucepan and heat over medium-high. Using a candy thermometer to check temperature, cook until it reads about 190°F, about 5 minutes. Stir with a silicone spatula while cooking to ensure the cream doesn't scorch on the bottom of the pan.

Stir in the lemon juice and continue to simmer at the same temperature, stirring continuously, for another 5 minutes. The mixture will thicken quickly and begin to bubble slightly, so reduce heat as needed.

Remove from heat and let rest at room temperature for 30 minutes.

Line a strainer with cheesecloth and set over a bowl. Pour the cooled mixture into the cheesecloth, making sure the cheesecloth stays in place. Cover the strainer with plastic wrap and let drain in the refrigerator for 8 hours, or overnight.

After resting, put the finished cheese in a bowl and stir to loosen it up. Stir back in some of the whey that drained out if you like, to achieve the texture you want.
Notes
Any other whey can be saved and used in smoothies, batters, or scrambled eggs.
Store mascarpone cheese in the refrigerator for up to a week.
Nutrition
Calories:
68
kcal
Carbohydrates:
1
g
Protein:
1
g
Fat:
7
g
Saturated Fat:
5
g
Cholesterol:
22
mg
Sodium:
6
mg
Sugar:
1
g
Nutrition information is provided as a courtesy and is an estimate based on online calculators. Any nutritional information found on Stetted should be used as a general guideline only.
Recipes that use mascarpone that you might like:
Lemon Mascarpone Stuffed Vanilla Bean French Toast – Pineapple & Coconut
Mascarpone Pancakes – Stetted
Mascarpone Pasta with Smoked Sausage and Broccoli – Stephie Cooks
Strawberry Mascarpone Yogurt Pie – Dessert for Two
Tiramisu Brownies with Hazelnuts – Bluebonnet Baker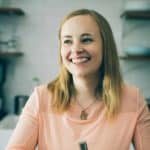 About Megan
I focus on fresh ingredients and easy methods, with spins that keep meals interesting. Dinnertime shouldn't be stressful or complicated, and I'm here to help you enjoy the time spent in the kitchen. Read more…