Blueberry cream cheese danishes are made easy at home with puff pastry. Skip that donut shop pastry!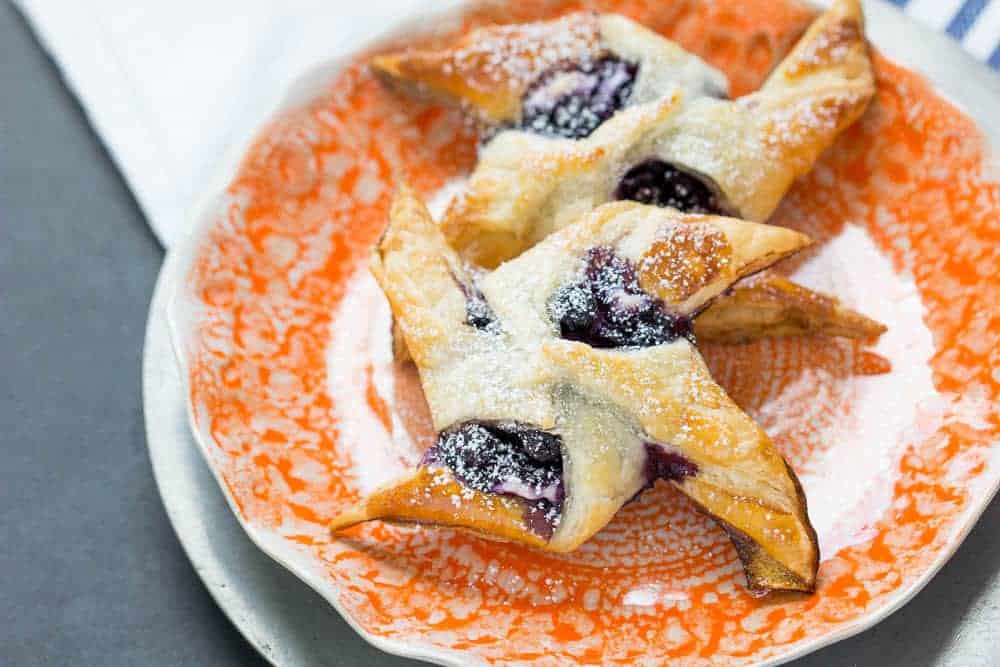 Do you have a kitchen bucket list? You know, that always-growing list of things you want to attempt in the kitchen?
Maybe it's just me, but I'm always wanting to try my hand at making new things. That's how I l learned how to make gnocchi as well as homemade mascarpone — just attempting things outside my normal box makes cooking fun. OK, it can be frustrating too. Not gonna lie there.
One of the things that has been on my list for a while is to make danish from scratch. Danish aren't as important here in Texas as they were growing up in Wisconsin (holla, Racine kringle!) because we have kolache instead, but I still have a fondness.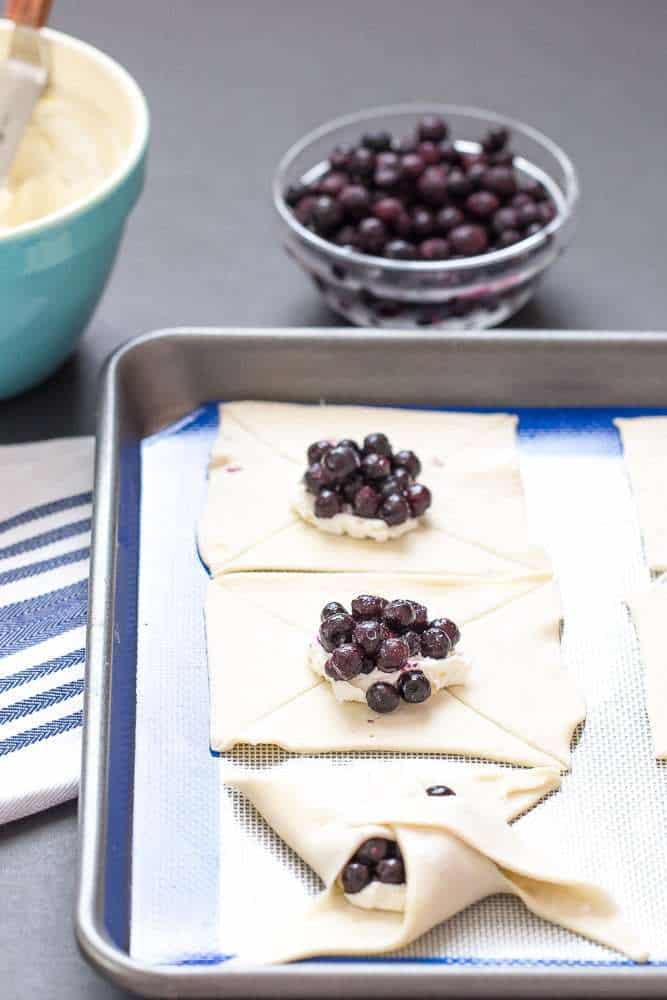 Of course, with a busy life and two kids, I haven't found the time to do it. Enter puff pastry!
Puff pastry is one of those things I think everyone should have a stash of in their freezer. I stocked up during the holidays when Trader Joe's had theirs, so now I'm ready to make all manner of easy treats.
These blueberry cream cheese danish are so simple to throw together. I combined the cream cheese with some powdered sugar and almond extract, plus a bit of lemon for a bit of a citrus kick. I love how lemon, almond and blueberry play off one another.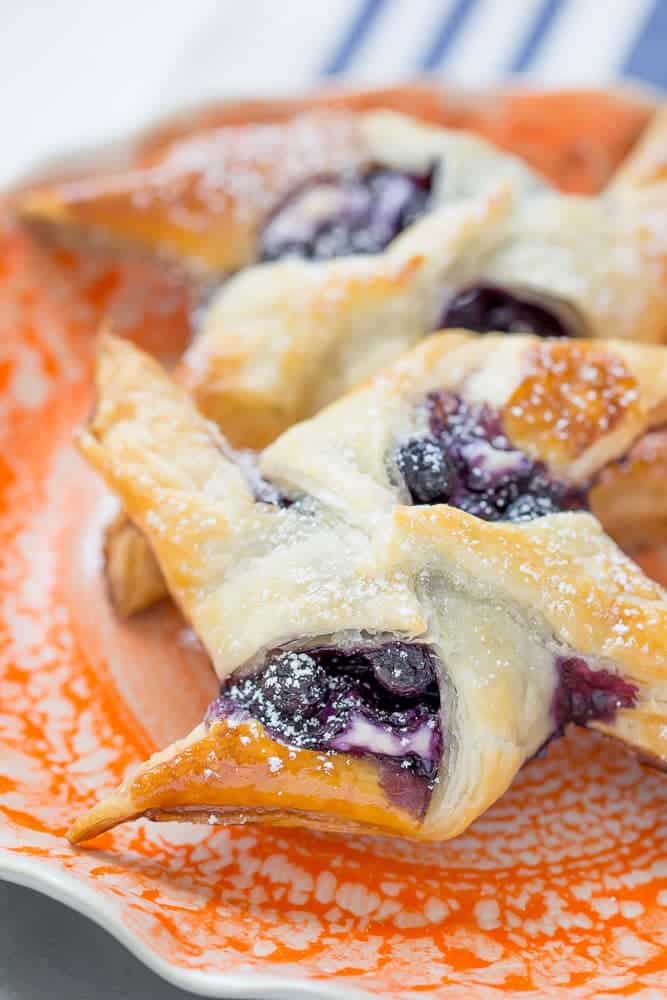 You can use more sugar in these if you like, or even skip the cream cheese completely if you don't like the tang it gives. It works really well with blueberries, though, so try it!
Because it's winter the blueberries I used are frozen, but of course you can use fresh. I like the small wild blueberries for this because it seems like you get more blueberry flavor in each bite, and it's a bit easier to keep them corralled in the pastry.
These are best the day of, slightly cooled and with a dusting of powdered sugar. You can keep them in an airtight container for about 2 days.
If you have any blueberries left over, why not try my blueberry white chocolate cookies?