This post contains affiliate links. As an Amazon Associate, I earn from qualifying purchases.
Travel has become a bigger and bigger part of my life, both on the personal side and the work side. In the past couple of years I have criss-crossed the country multiple times, from Utah to NYC to Charleston, as well as gone over both the Atlantic and Pacific. Whew.
Sure, they might not all be exciting locations, but I love the opportunity to travel so much. Traveling so often does mean I need to make it efficient.
Paring down what I pack to only my travel essentials is something that needs constant work (who knows what shoes I'll need for an event?) but I've made packing practically a no-brainer at this point.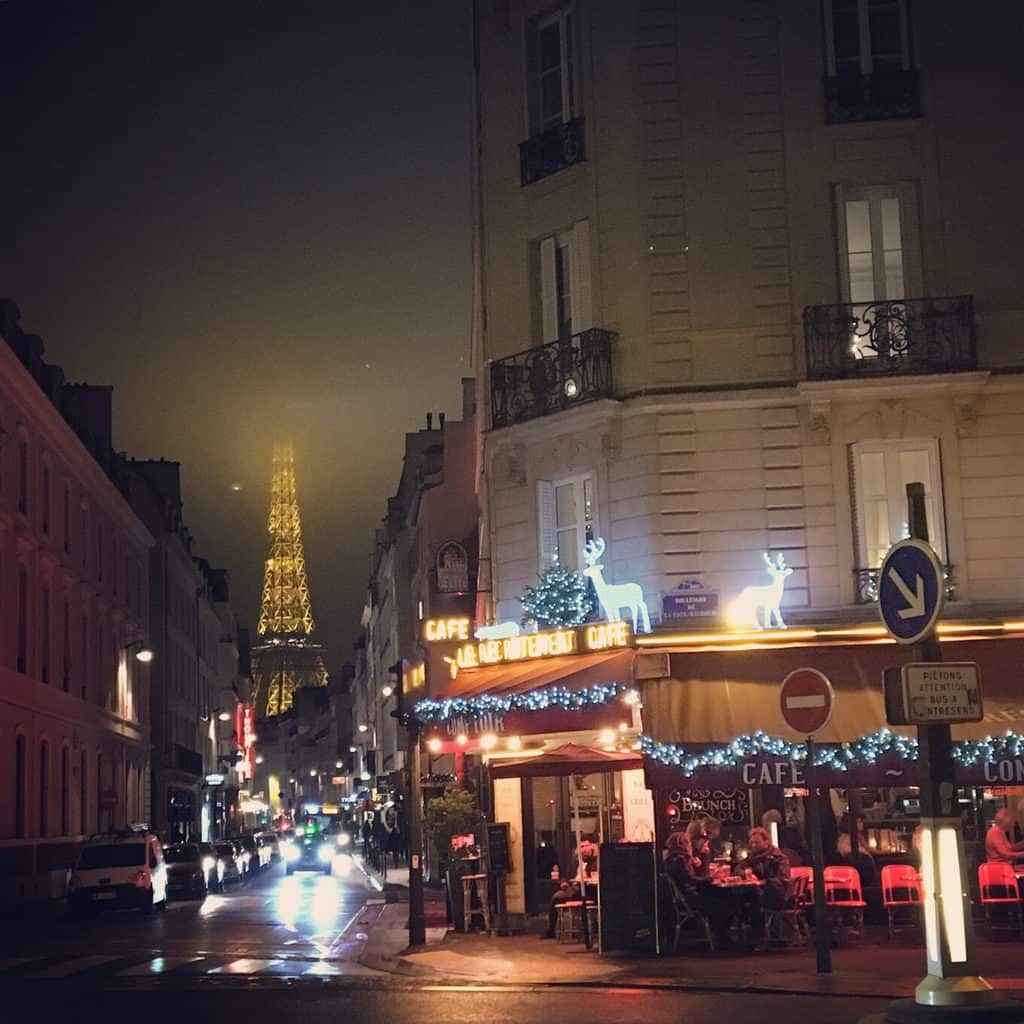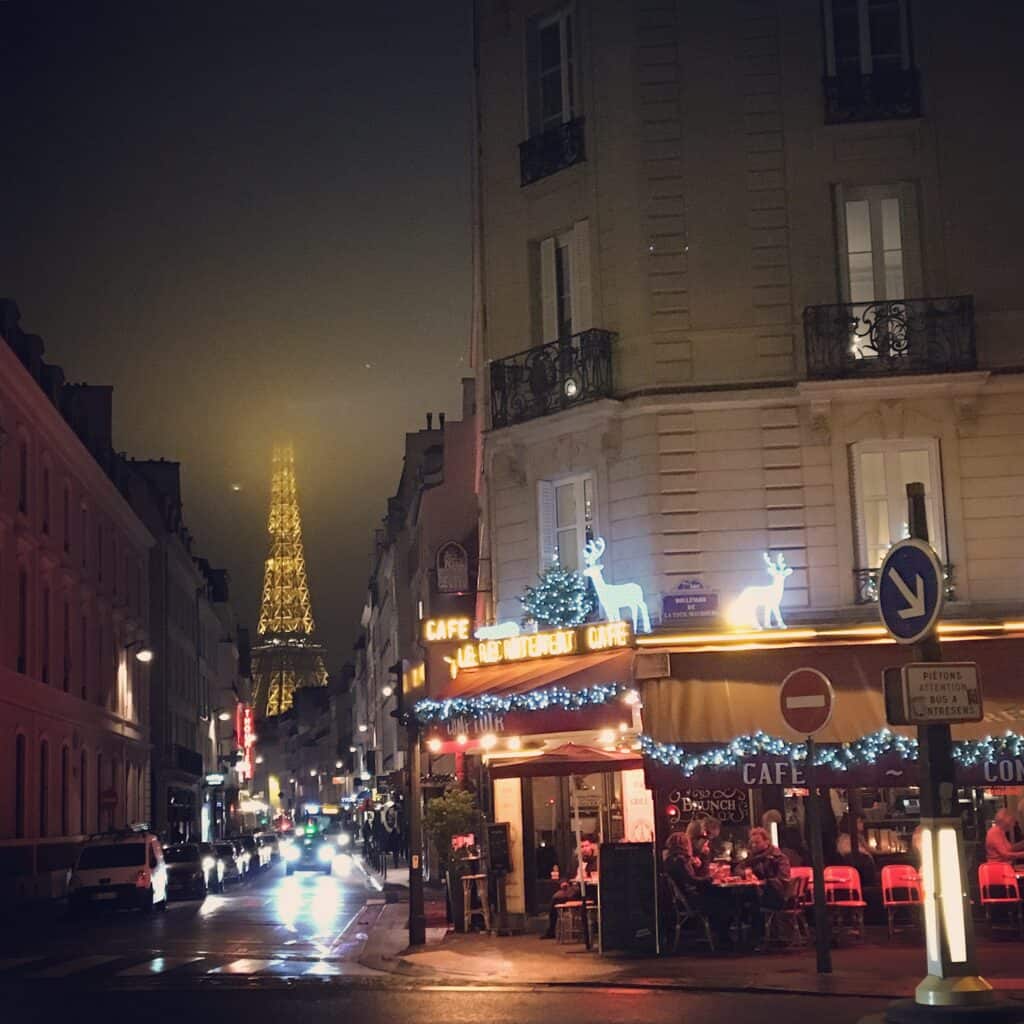 My Top Travel Essentials
It's easier than you think to turn yourself into an efficient packer. My co-workers tend to tease me for my carry-on-only trips, but they've also adopted a few of my tips for their own travel. Here are my favorite travel essentials for making both your business and pleasure travel a breeze.
1: Sturdy, Multifunctional Suitcase
This should go without saying, but many people are still holding on to luggage that doesn't actually meet their needs. I'm obsessed with my Away bag. These hard-bodied bags are all over social media, and I finally purchased the "medium" bag, which is just slightly larger than a carry-on. If you're new to buying quality luggage, they do seem expensive, but they promise to last for years.
Carry-ons have an option for a battery pack, and all bags have a TSA-approved locking system. I also love that Away bags come with a laundry bag. It might seem like a silly add-on to mention, but the little details can matter when traveling. For me, keeping my dirty laundry separate is essential.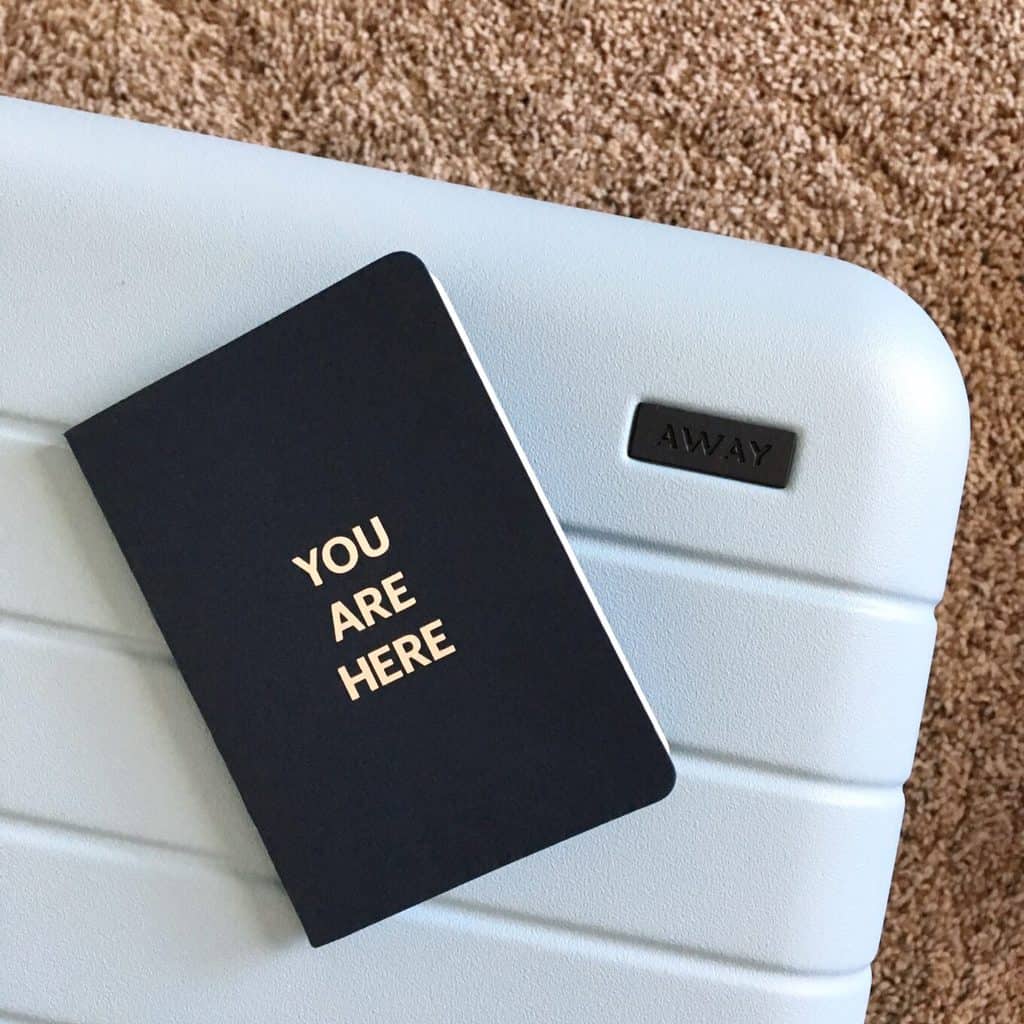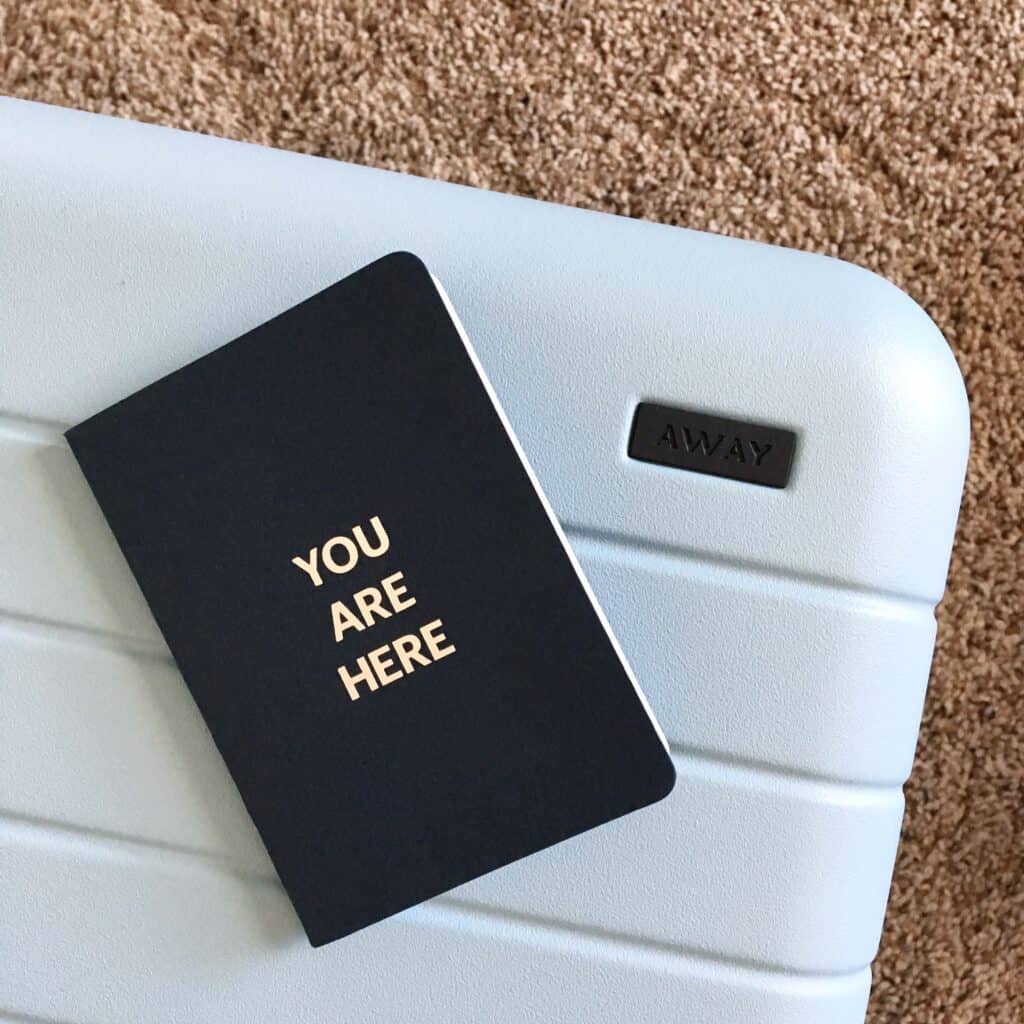 2: Packing Cubes
Once I used [amazon_textlink asin='B016CIVKBQ' text='packing cubes' template='ProductLink' store='stetted-20′ marketplace='US' link_id='5b78b3bb-7c8d-11e8-b6c6-e90e32dd60e4′] I wondered how I had never used packing cubes. They are that life-changing when it comes to packing.
Packing cubes allow you to stuff a lot of clothing into a small space. When I used them for the first time, I was able to pack for a 10-day trip to France in a carry-on. In the winter.
[amazon_link asins='B016CIVKBQ' template='ProductAd' store='stetted-20′ marketplace='US' link_id='bcd64e01-8ddd-11e8-9936-771116fdda2f']
I've also tried compression bags, but I found they didn't work as well for saving space. I have this set from [amazon_textlink asin='B016CIVKBQ' text='this set from eBags' template='ProductLink' store='stetted-20′ marketplace='US' link_id='5b78b3bb-7c8d-11e8-b6c6-e90e32dd60e4′] and usually use two for my trips, leaving plenty of space for shoes and toiletries in my suitcase.
3: Comfortable Shoes
Any blogger who has ever packed for a conference knows how important and frustrating comfortable shoes can be. Most comfortable shoes — that is, shoes you can wear for an entire day and have to beg someone for a piggyback ride to your hotel — are not cute.
That's why I was so excited when I tried Rothy's and they were everything the Internet (and my BFF) said they were. I've been burned by that other popular travel flat, but my Rothy's fit immediately upon unboxing.
I can wear them for days on end, and I haven't gotten a single blister or heel chafing. Plus they are made of recycled material and are machine washable. Practically the holy grail of shoes, right?
The flats are more casual, but the pointy toe add that extra bit of detail to make it seem like you're put together, even after a day of airport hopping. I have a pair of each (cherry red flat and aqua heather pointed) for whatever outfit I am wearing. You can get $20 off by using my referral link, too!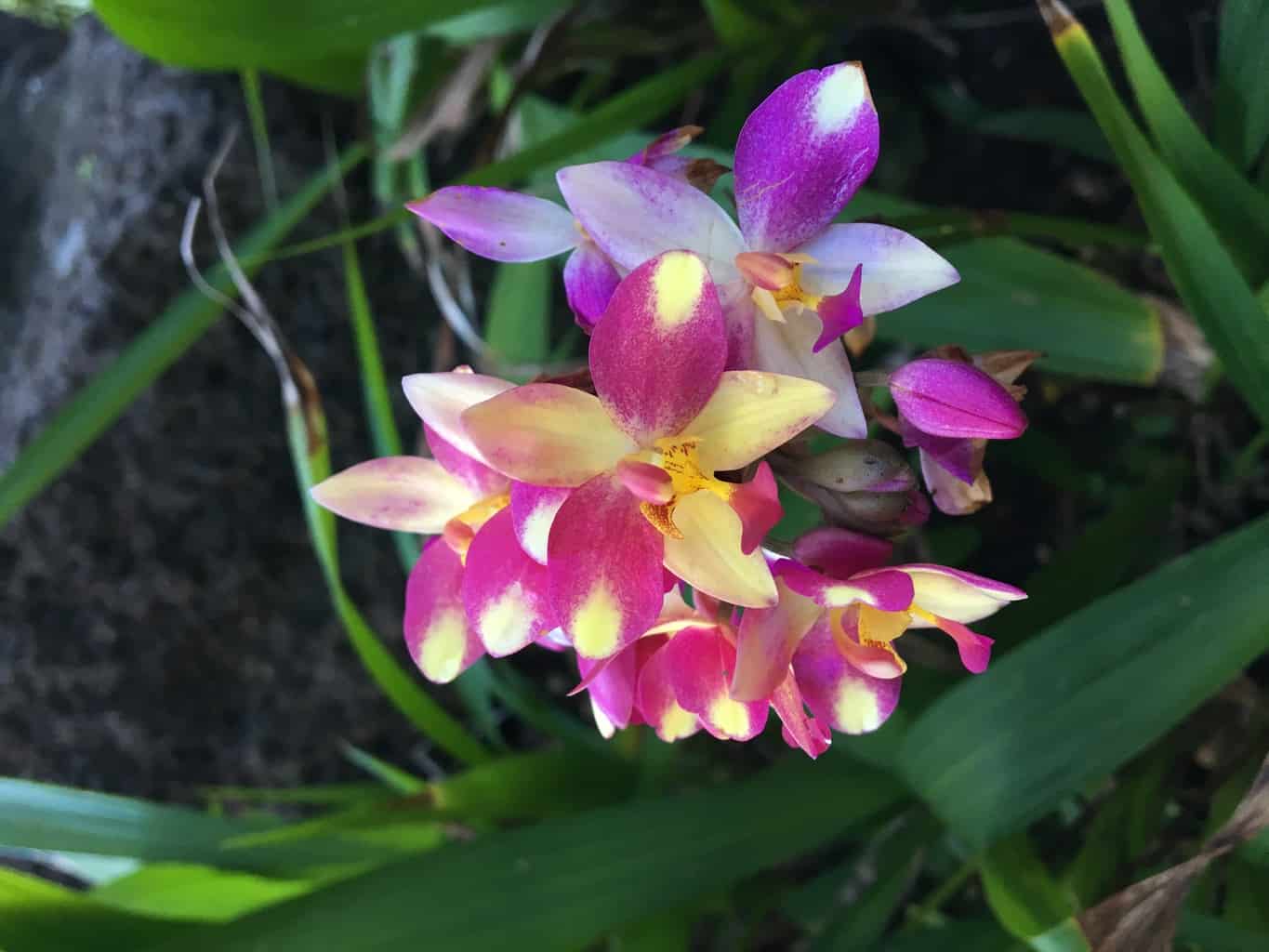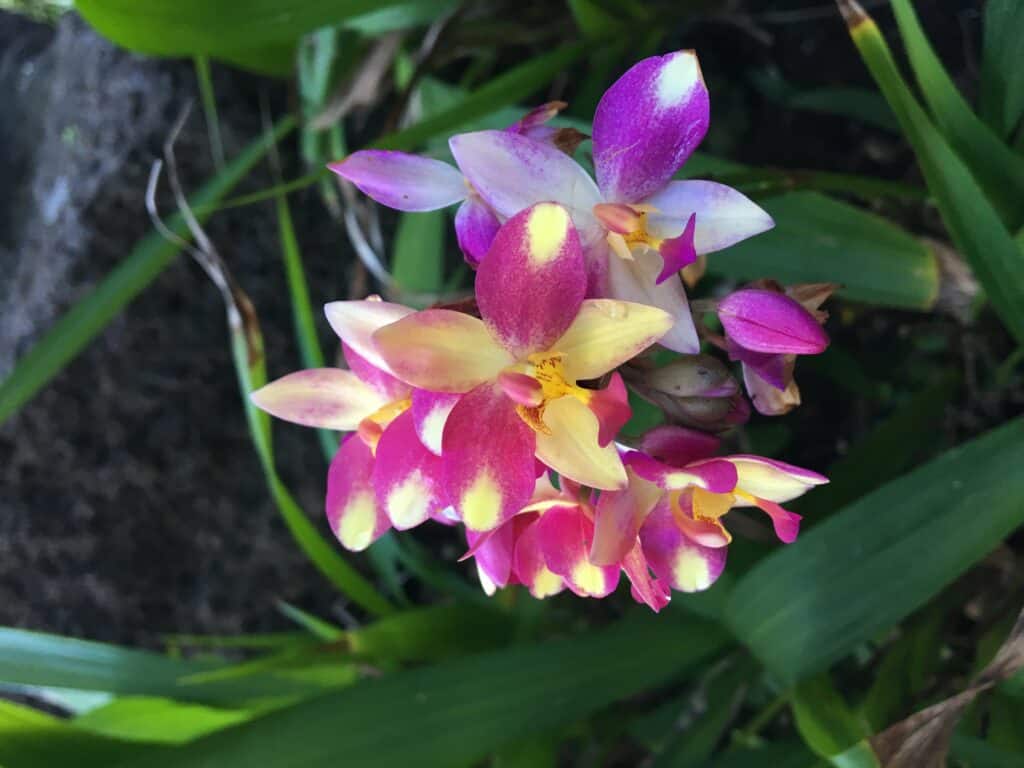 4: Charger Brick
I heart my charger brick. Of all the travel essentials on this list, this could actually be the most important. Now that our entire lives are centered on the Internet, losing power is just not acceptable.
I have a double-port Aukey charger, and yes, it is heavy. However, I am able to charge my iPhone many times over the course of a weekend. It has proven indispensable while running conferences, a time you cannot be without a phone charge.
5: Reusable Water Bottle
Having a water bottle with you not only saves money, it makes you healthier. Honestly!
Just carrying around a water bottle will help you remember to drink more often, and drinking more water makes everything in your body work better. When you're traveling, it's easy to get dehydrated (especially with all those event happy hours!) so a water bottle is essential.
I have a few bottles I like to travel with, but my go-to is my [amazon_textlink asin='B07NDMQBZR' text='S'well bottle' template='ProductLink' store='stetted-20′ marketplace='US' link_id='8467d787-965f-4f5c-8d7b-a2d994aca50d'] because it keeps drinks cold and can take a beating in my bag.
6: Antacid
Yes, Tums/Rolaids. You never know.
7: Face wipes
Let's face it, you're not going to take the time to do a full face wash after a long day. Wipes are great for getting off all kinds of gunk and can be used on the rest of your body if you need to freshen up without a shower.
8: Hand lotion or salve
Living in Texas means my skin is used to humidity. Traveling to drier climates wrecks havoc on my hands, so I always pack lotion in my purse. I particularly like Burt's Bees Hand Salve. It's very moisturizing, and as a bonus, it's not a liquid so doesn't need to be taken out of your bag for TSA. (Standard lotions seem to be taken out at random.)
My other favorite is L'Occitane hand cream. You can buy travel size tubes, which are perfect to tuck into your purse. Make sure to get the Shea Butter variety and not any of the scented kinds to be nice to your fellow scent-sensitive travelers.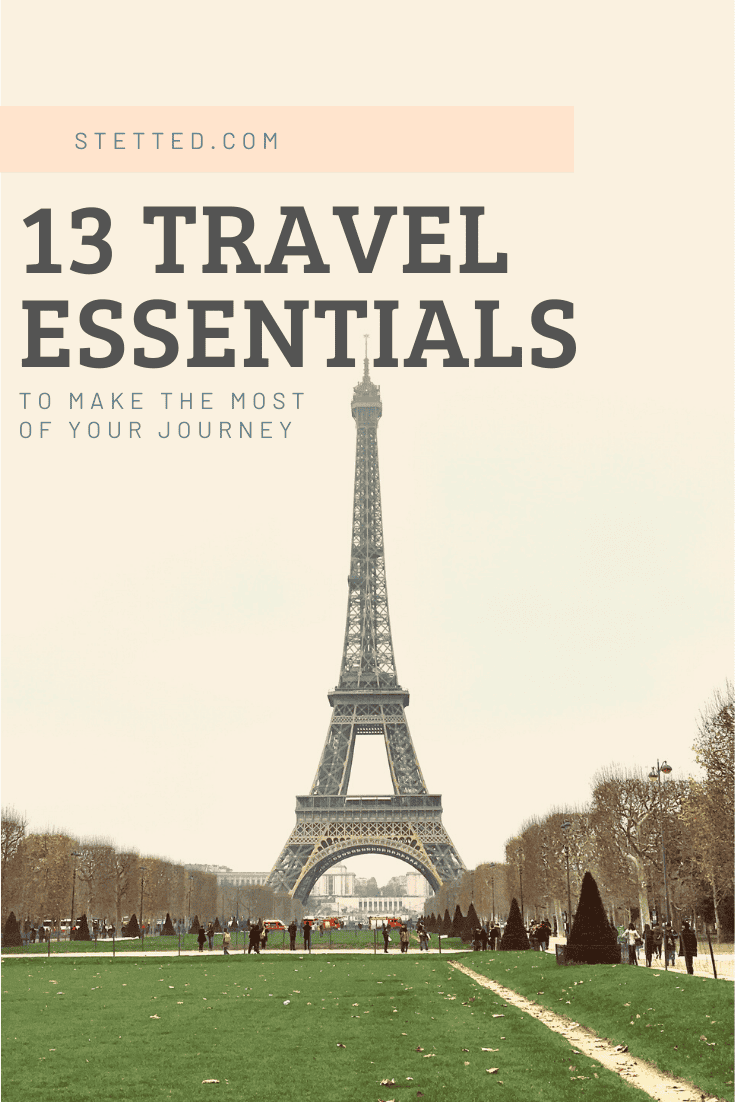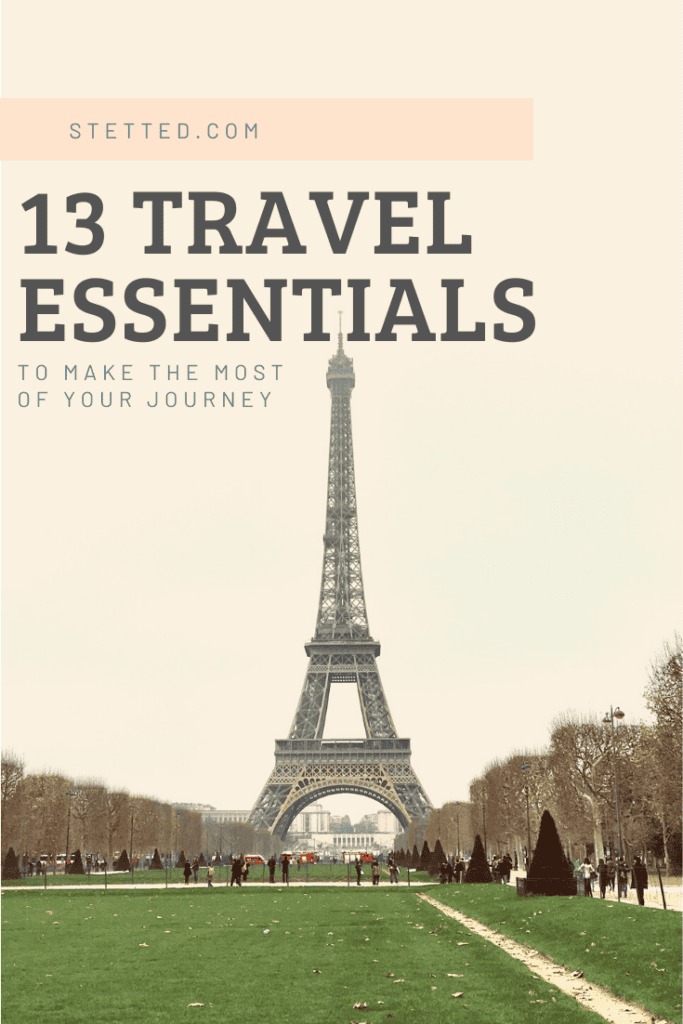 9: Headphones
For portability, I like my standard phone ear buds, but if I really want to ignore everyone else on the plane, I pack my [amazon_textlink asin='B06W5DMVJB' text='beats solo3 headphones' template='ProductLink' store='stetted-20′ marketplace='US' link_id='0895f716-b50e-443a-b3fb-42534a861943′]. Yes, they are pricey, but the sound is fantastic and the battery lasts a long, long time. Mine were a gift from my sister-in-law but I'm kicking myself for not getting them sooner.
10. Extra underwear
I always, always pack extra underwear when I travel. You never know what might happen, especially if you're traveling by plane and checking a bag. Use a small bag to tuck in extra underwear and a mini deodorant while you're at it.
11. Wisps
Wisps are mini disposable toothbrushes that have toothpaste built in, and they are a lifesaver. Especially after a spicy catered lunch or red wine happy hour.
I also really like toothpaste tabs for travel, since you don't have to worry about whether they qualify as liquid in your carry-on bag.
12. Laundry soap sheets
If you prefer to pack really light, you'll probably need to do some laundry. When I was a teen traveling to the UK (before liquid rules) I brought a bottle of Woolite, but now I grab a pack of dissolving soap strips.
13. Travel Power Strip
A lot of hotel rooms still haven't upgraded to meet our device needs, so I like this power strip that has both standard and USB ports.
If you're traveling overseas, you can also pair it with adapters so you only need to use up one outlet for your gear.
Happy voyaging with these travel essentials!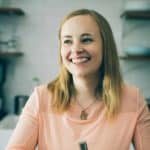 About Megan
I focus on fresh ingredients and easy methods, with spins that keep meals interesting. Dinnertime shouldn't be stressful or complicated, and I'm here to help you enjoy the time spent in the kitchen. Read more…