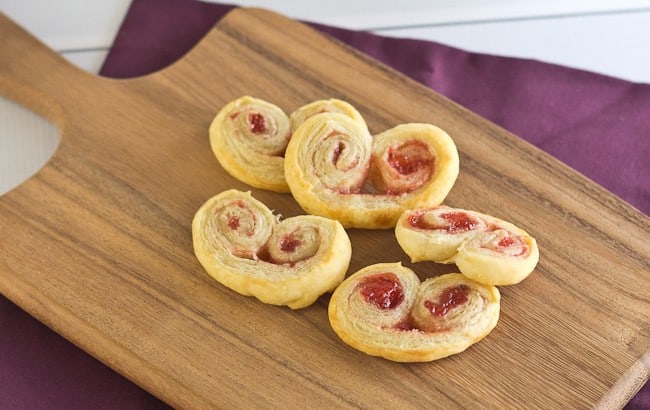 One night I went to sleep, and the next morning my baby had two teeth and was sitting up by himself. I'm not ready.
With my children so far apart in age, I can relish each one's stage, but only for a moment. The elder works math problems and practices reading, while the younger seems to believe if he just reaches far enough he will be able to run with his big brother. I'm not ready.
When people say they aren't ready to be parents, I smile. Although at times they're talking about the unwillingness to give up their current lifestyle, most of the people I talk to are referring to the uncertainty of the task. The What Do You Do When Baby Screams All Night uncertainty. The Oh My Lord, All The Poop, Where is it Coming From unintentionally hindsight-hilarious uncertainty.
But that part is easy. Sure, in the moment it is hard. When you've forgotten what it's like to feel rested, it's hard. But there's a rhythm to this world, and you and the baby find it, and it clicks. And you're happily strumming along with this song until you realize – your baby's gone off to write his own verses. That's the hard part.
And it comes quicker than you think, because even as they're reaching for you, they're reaching out toward that ever-widening world, because they're ready, and you're not, and you find yourself tearing up every time you read Love You Forever and then cursing both the person who bought it for you and the author and trying to pretend you're not as creepy as that mom who breaks into her son's house but let's face it: You're not ready.
You might never be. And that's OK. Because parenting is beautiful and terrifying and wonderful and heartwrenching. Because it's supposed to be. Because that's love.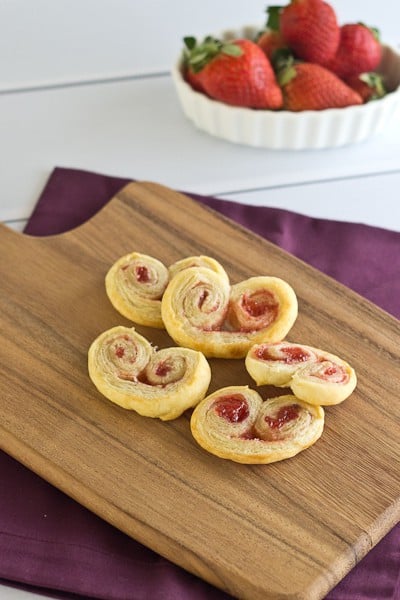 I made these strawberry jalapeno palmiers to help celebrate Jamie from My Baking Addiction's dive into the crazy-scary love of parenthood. They're sweet with a bit of sass — just like Jamie.
These are really simple to throw together for a party or just to have on hand for a snack. That is, if you can keep them around. Every time I walked by the kitchen more of these mysteriously disappeared.
Feel free to swap out the strawberries for raspberries, or use a pre-made jam as filling, if you like.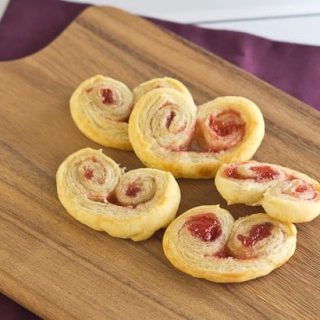 Strawberry Jalapeno Palmiers
Yield: 24
Prep Time: 50 minutes
Cook Time: 12 minutes
Inactive Time: 40 minutes
Total Time: 1 hour 42 minutes
These easy puff pastry cookies feature sweet jam with a spicy kick.
Ingredients
1 sheet frozen puff pastry
1 cup chopped strawberries
1 jalapeño, diced
1/4 cup sugar
Instructions
Let puff pastry thaw for about 40 minutes, until easy to handle and roll out.
Meanwhile, combine strawberries, jalapeno, and sugar in a small saucepan over medium heat.
Cook, stirring often to ensure sugar melts completely, until the mixture is jam-like - about 15 minutes. Remove from heat and let cool slightly.
Preheat oven to 400°F and line a baking sheet with parchment paper.
Roll puff pastry out to an approximate 8 x 12 inch rectangle. Spread the strawberry mixture on the pastry. Don't use too much, as it will leak out when you slice the pastry. (You will have filling left over; save it for your morning toast!)
Starting from one long end, roll up the pastry halfway. Roll the other long end to meet it, and flip the roll over so the flat side is now facing up.
Slice into 1/4-inch pieces and place onto prepared baking sheet. Don't worry if it looks a little misshapen, because they will form properly in the oven (although you can adjust before baking if you like).
Bake 12 minutes, until golden brown. Let cool completely on a wire rack.
Recommended Products
As an Amazon Associate and member of other affiliate programs, I earn from qualifying purchases.
Nutrition Information:
Yield: 24
Serving Size: 1 cookie
Amount Per Serving:
Calories: 17
Total Fat: 0g
Saturated Fat: 0g
Trans Fat: 0g
Unsaturated Fat: 0g
Cholesterol: 0mg
Sodium: 3mg
Carbohydrates: 3g
Fiber: 0g
Sugar: 2g
Protein: 0g
Don't forget to check out all the other delicious treats we've created in honor of Jamie!
Amber from Bluebonnets & Brownies | Lemon Strawberry Cupcakes
Julie from The Little Kitchen | Pistachio Pudding Cupcakes
Jen from My Kitchen Addiction | Sugar and Spice Cookies
Shaina from Food for My Family | Vanilla Raspberry Mini Meringue Kisses
Glory from Glorious Treats | Modern decorated cookies
Cheryl from TidyMom | Chocolate Cake with Raspberry Buttercream
Katie from Good Life {Eats} | Raspberry Hibiscus Soda
Aimee from SimpleBites | How to freeze a big batch of homemade waffles
Amanda from I am Baker | Heath Bar Cake
Steph from Steph Chows | PB oatmeal cookies
Allison from Some the Wiser | Raspberry Chocolate Chip Muffins
Shelly from Cookies & Cups | Bacon Cheddar Scones
Emily from Jelly Toast | Meyer Lemon Scones
Kristan from Confessions of a Cookbook Queen | Samoa Layer Cake