French Fridays with Dorie: Orange-Almond Tart
This post contains affiliate links. As an Amazon Associate, I earn from qualifying purchases.
When I did my 24 x 24 post in January, I knew it would be the perfect time to make the upcoming French Fridays With Dorie selection of Orange-Almond Tart. As we had plenty of tangerines on hand, I chose to use those as the fruit. I don't think it makes a difference what citrus you use, as long as it is sweet, although grapefruit would be an interesting choice as the almond cream and the crust are also sweet.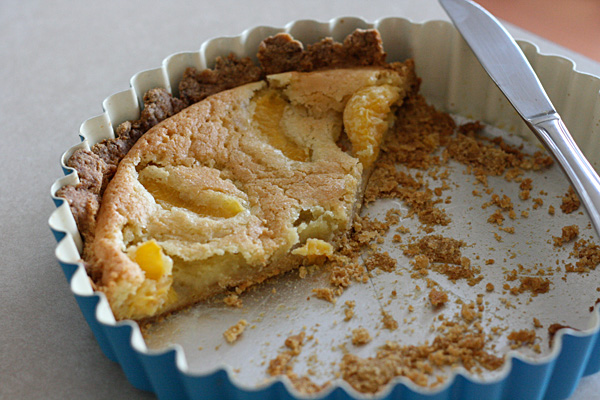 I have to admit I didn't realize almond cream tarts were so easy. I've been avoiding them all this time, thinking they were too fussy. Well, no longer! My spring will be filled with strawberry almond tarts, my summers with the peach variety.
My only problem with this recipe is that due to the instructions to blind bake the crust, it ends up a little overcooked when you do the second bake. Also, this is best the day of, but we only had about half of it at the dinner party, and I admit the rest sort of languished in the fridge until it had dried out a bit (but was still fairly delicious, if chewy).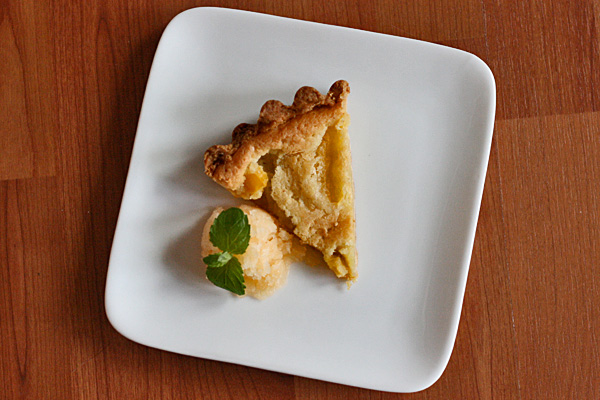 If you haven't heard of French Fridays with Dorie, it's similar to Tuesdays with Dorie, Baked Sundays, and any other cook-through-the-book group. Each week we all cook the same recipe from
Around My French Table
and discuss our results on the blogs. Buy the book here.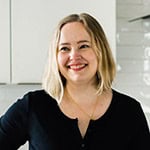 About Megan
I focus on fresh ingredients and easy methods, with spins that keep meals interesting. Dinnertime shouldn't be stressful or complicated, and I'm here to help you enjoy the time spent in the kitchen. Read more…