How to Choose a Day Planner
This post contains affiliate links. As an Amazon Associate, I earn from qualifying purchases.
Overwhelmed by the choices in day planners? Here's how to choose a day planner that best fits your life.
For people who aren't into planners, it might sound crazy to be thinking about next year's calendar right now. For the rest of us, we're already shopping for colors and layouts and stickers.
It's basically our version of back to school shopping, even if our new year doesn't start until January.
Over the past five years, I've used a variety of planners. It's been my quest to find something that works perfectly for my daily use and goals. This has meant spending a lot of various systems that only get abandoned for the next one I hear about midway through the year.
All planners have their own pros and cons. Depending on how you like to organize your day, you might prefer something more rigid like an hourly Erin Condren planner, or a free-form Bullet Journal.
In this post, I'll mention a few of the planners I've used over the years, so you can plan ahead for the next year.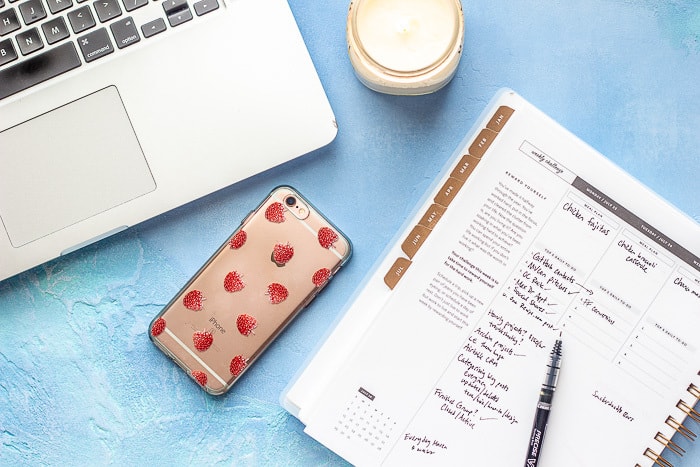 choosing a planner: define your purpose
My husband doesn't use a planner at all, but instead prefers to create running to-do lists. For him, it's less about the day-to-day and more about the projects he has going on.
If that sounds familiar, you might want to try a Bullet Journal. You don't need anything fancy to get started, just a blank notebook and a pen.
Those that have meetings or tasks that rely on the day might do better with a more structured planner. It's important to know what your goals are for using the planner before you make your purchase.
Choosing a planner: your day to day
For me, the most important part of my planner is how my daily pages are set up. I need room to write appointments, to-do tasks, and a meal plan.
Because I'm a freelancer, my days aren't as straightforward as they are for others, so I need a large amount of flexibility. However, it also needs to be organized in a way that lets me see what needs to be done every day.
Day planners can have blank spaces for the days, hourly layouts, or only to-do lists. Before you choose a day planner, take a look at your previous month or so to get a feel for what kind of tasks you need to keep track of.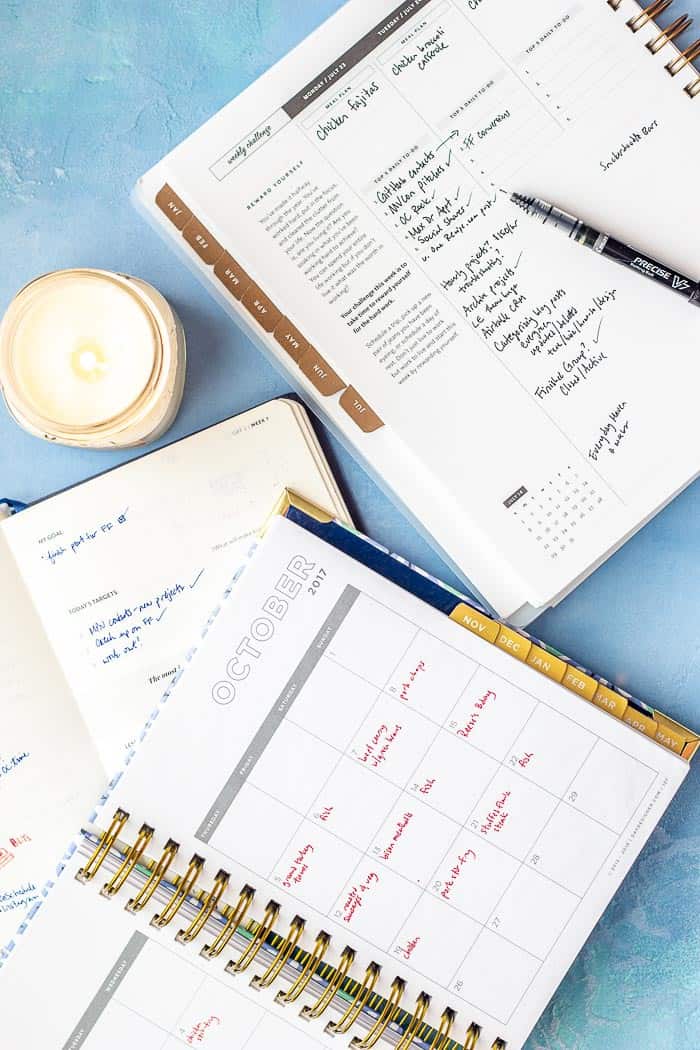 choosing a planner: free space
I love to take notes throughout the day, and I have at least ten different notebooks with various scribbles scattered around my house. It's important to me to have space for notes within my planner, so I can (attempt to) keep it all together.
Not all planners offer free space. The Nourished Planner has more than half of each page devoted to free space, so you have plenty of room for free-form brainstorming.
A Bullet Journal has as much free space as you create. Balance your free space with the clearly defined areas you need to keep your life in order.
choosing a planner: physical size
Do you like to take your planner with you everywhere, or does it live on your desk? I tend to carry mine with me, which can be somewhat of a hassle if I don't want to also carry a big bag.
Many planners can get bulky, especially if you're opting for a full-year planner. Keep in mind that reducing the dimensions can result in a thicker planner to allow for enough pages.
If you're using a binder or spiral planner, that adds heft as well. Bullet Journals and the SELF Journal are bound like books and are smaller, but don't encompass a full year.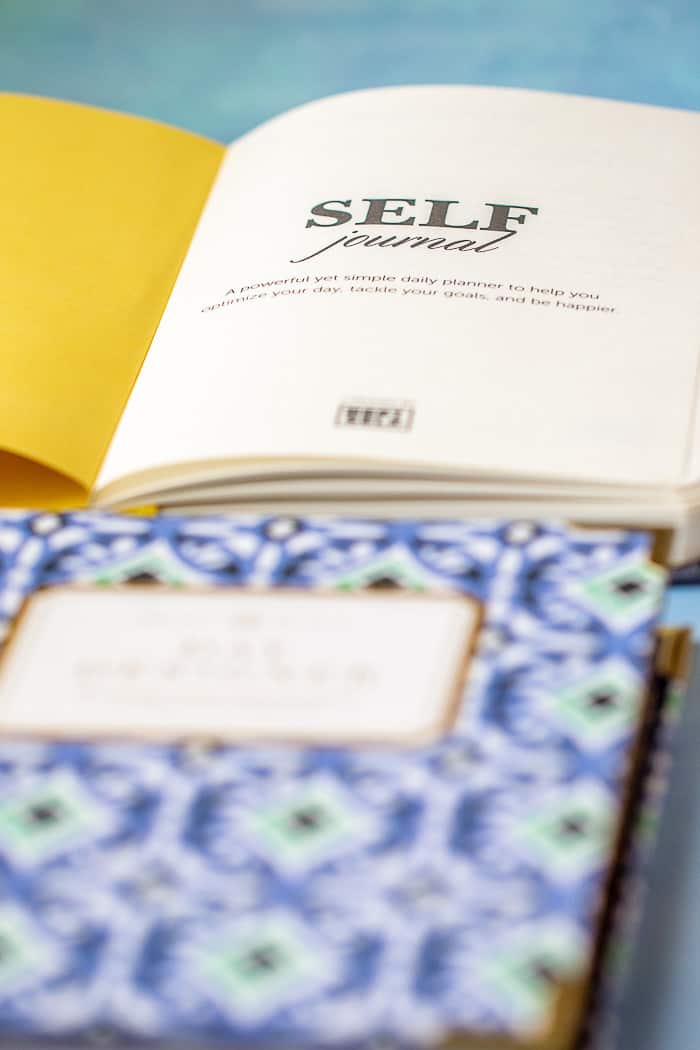 choosing a planner: add-on pages
Otherwise known as non-calendar pages, add-on pages are a great bonus for planners because they help extend your planning past your day to day tasks. Budgets, bucket lists, grocery lists, and workout stats are all options I've seen in planners.
If you're a blogger, having special pages set up for social media planning is a huge perk to the custom Golden Coil planners. Most bound planners do not offer add-on pages, but do have options for different layouts as well as snap-in inserts.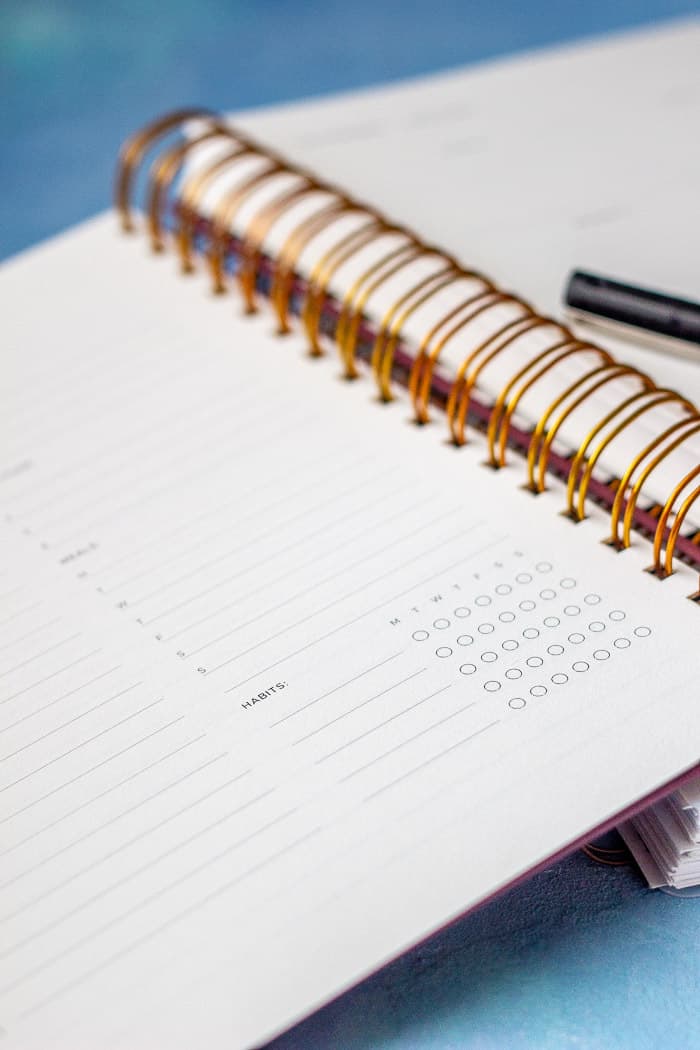 choosing a planner: price point
Planners can get fairly expensive, depending on the options you choose. More-sturdy binding, fancier layouts, and custom covers will all add to the planner cost. Erin Condren also sells accessories packs that can be hard to resist during checkout.
The average price for a large semi-custom planner these days is around $50. Getting a basic planner at Target or the craft store will save you money, but might not necessarily have everything you need.
Consider that this is a tool you'll use every day, and the higher price might be a little easier to swallow.
choosing a planner: don't forget digital
While I love my paper planner, I still use Google Calendar. Google Calendar makes it easy to share my calendar with my husband, my coworkers, and my friends, and it sends helpful reminders.
If you need to collaborate with other people for whatever reason, the digital calendar is an important tool. You can add other people's calendars and merge multiple calendars as well.
I use it in tandem with my paper planner to make sure everyone involved knows what is going on, not just me. I have three work calendars and my husband's calendar added to mine, which would be nearly impossible to keep track of with a paper planner.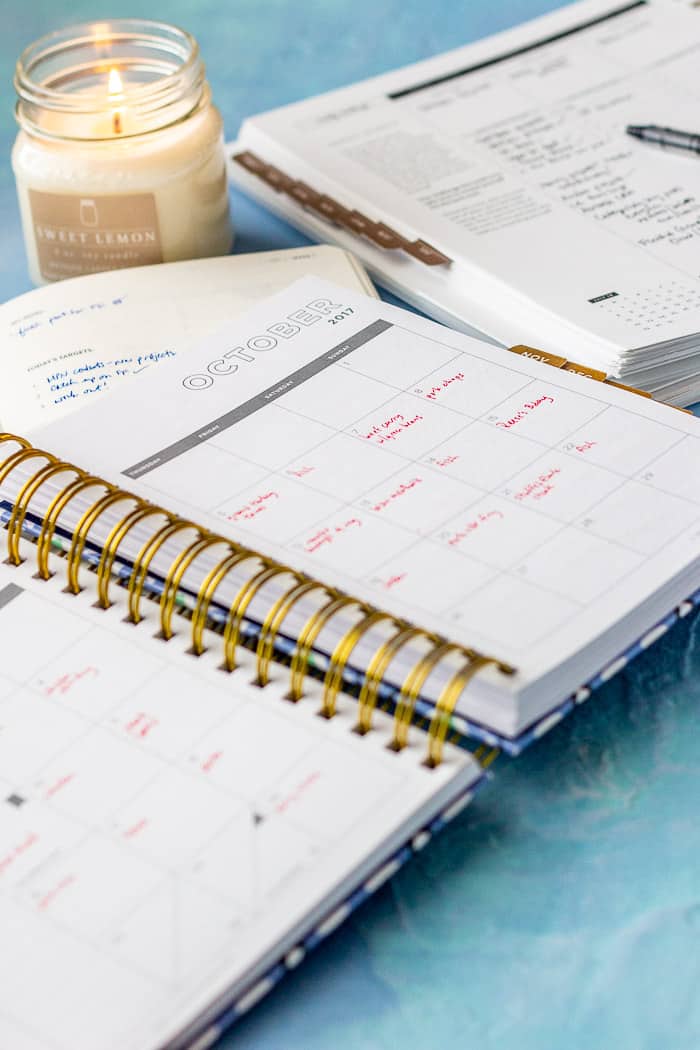 choosing a planner: how it looks
Maybe not quite as important, but we all love a good-looking planner, right? Many planners offer different patterns or even custom covers.
Erin Condren planners come with colorful stickers if you like to go that route, although you can also purchase [amazon_textlink asin='B07C6HQ7YF' text='task stickers' template='ProductLink' store='stetted-20′ marketplace='US' link_id='3a9f5f05-ae06-11e8-8a5f-4198b92d2e30′] for any planner at the craft store, Etsy, or Amazon.
If you do like customizing the inside of your planner or color-coding tasks, I recommend a [amazon_textlink asin='B005987DYE' text='set of LePen' template='ProductLink' store='stetted-20′ marketplace='US' link_id='71d9dc39-ae06-11e8-a734-9bd21d5debec']. Washi tape is also affordable and comes in basically every design you could possibly want. (I have [amazon_textlink asin='B01EQHJQY8′ text='raspberry washi tape' template='ProductLink' store='stetted-20′ marketplace='US' link_id='82f1ee0a-ae06-11e8-be36-d36427f2feea']!)
choosing a planner: use it
No matter what kind of planner you use, the most important thing to remember is that an unused planner is just a pile of paper. Start small if you need to, but have your planner open on your desk every day.
Filling it out the night or weekend ahead can work wonders on making sure your planner works for you, not against you. A tool is only as good as you make it.
Do you have a favorite planner? I'd love to hear about it!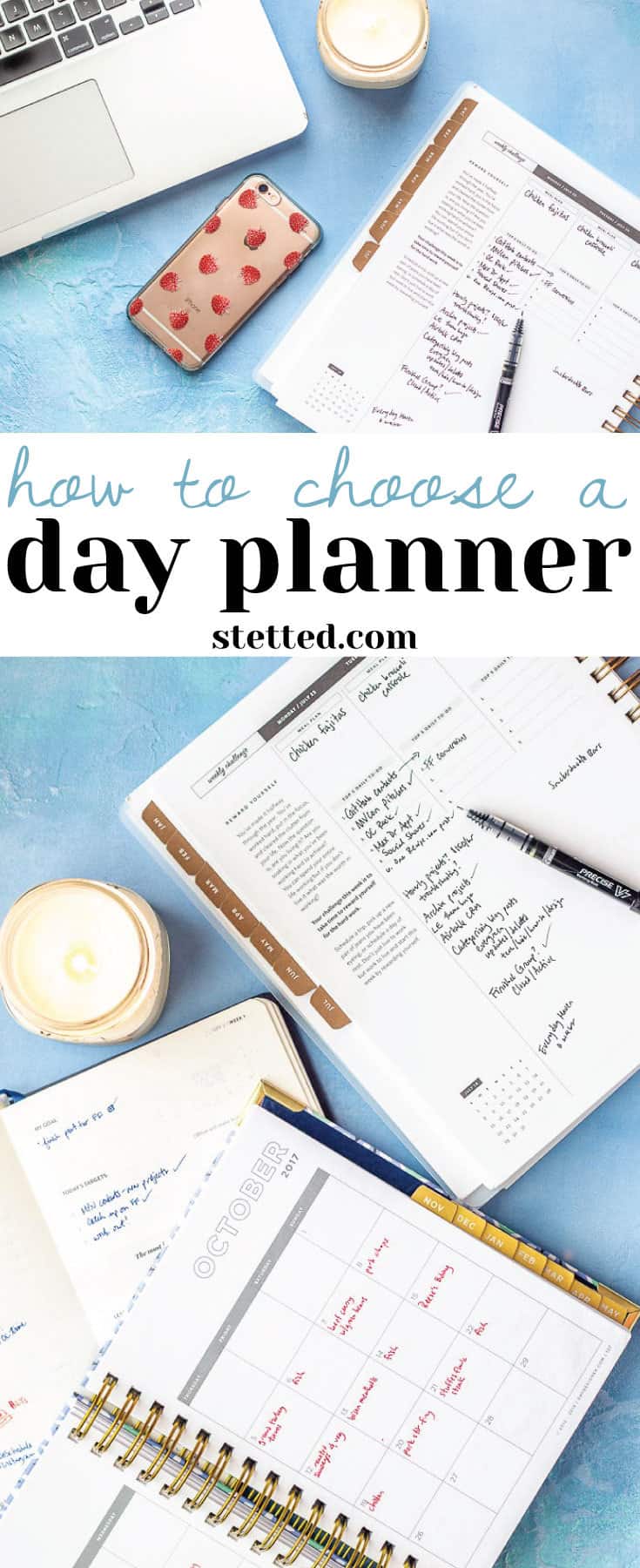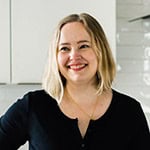 About Megan
I focus on fresh ingredients and easy methods, with spins that keep meals interesting. Dinnertime shouldn't be stressful or complicated, and I'm here to help you enjoy the time spent in the kitchen. Read more…