This post contains affiliate links. As an Amazon Associate, I earn from qualifying purchases.
Not sure how to cook asparagus? Learn these simple preparation methods to enjoy asparagus in many recipes!
Asparagus is one of the most popular vegetables come spring.
Once asparagus starts popping up in February, we start cooking with it nearly weekly.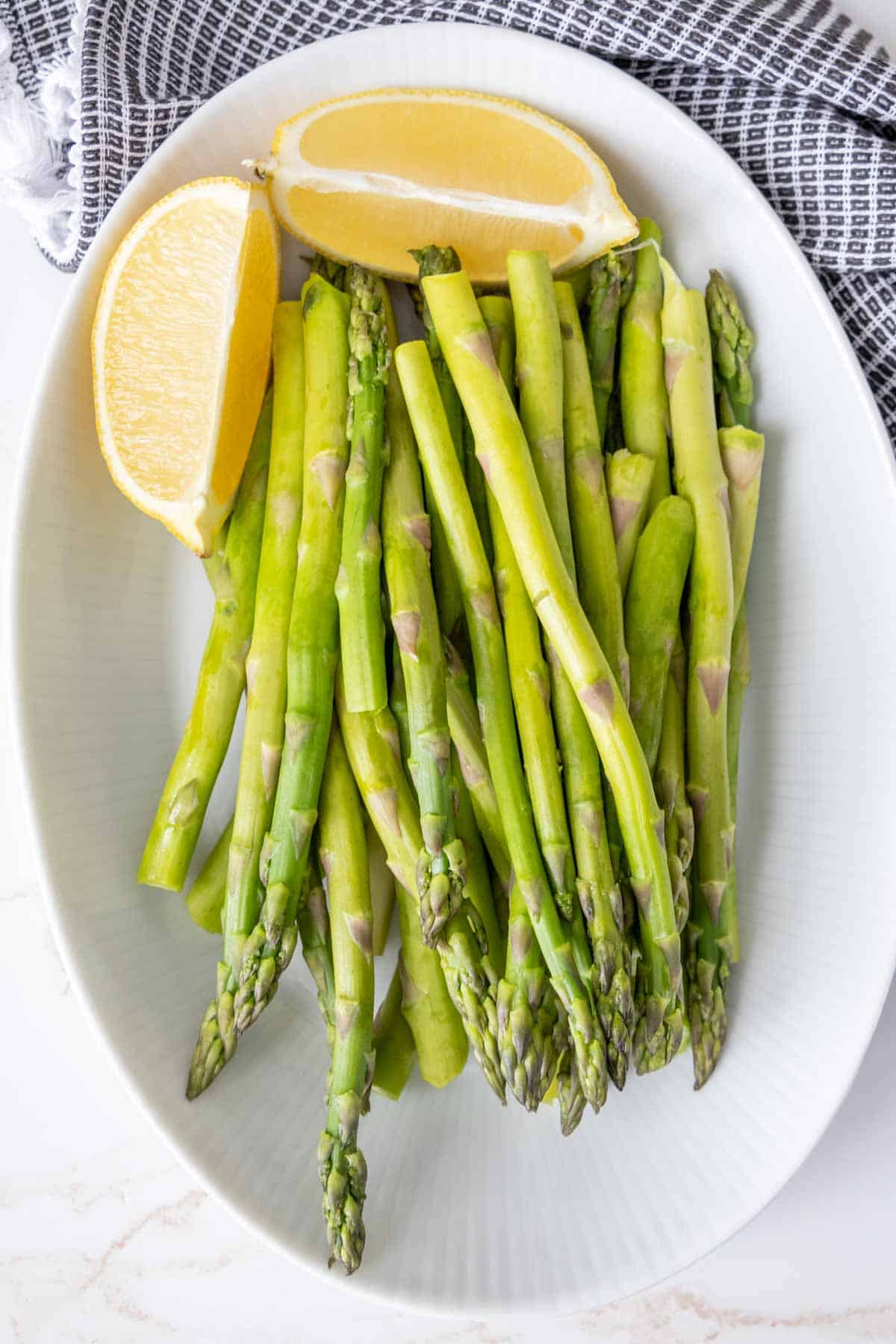 Asparagus has both a bitter and sweet flavor and can taste somewhat grassy or nutty.
It's delicious with a wide variety of ingredients, so don't be intimidated by this tender spring veggie — give it a try!
How to choose asparagus
While most grocery stores only carry green asparagus, there are other color varieties as well.
White asparagus is mild in flavor with a slight bitterness. It lacks color because it is grown under a layer of dirt to prevent the color-developing chlorophyll from forming.
Purple asparagus has a sweeter flavor than its green counterpart. It is not purple all the way through, but tinged purple on the outer layers with a pale green interior.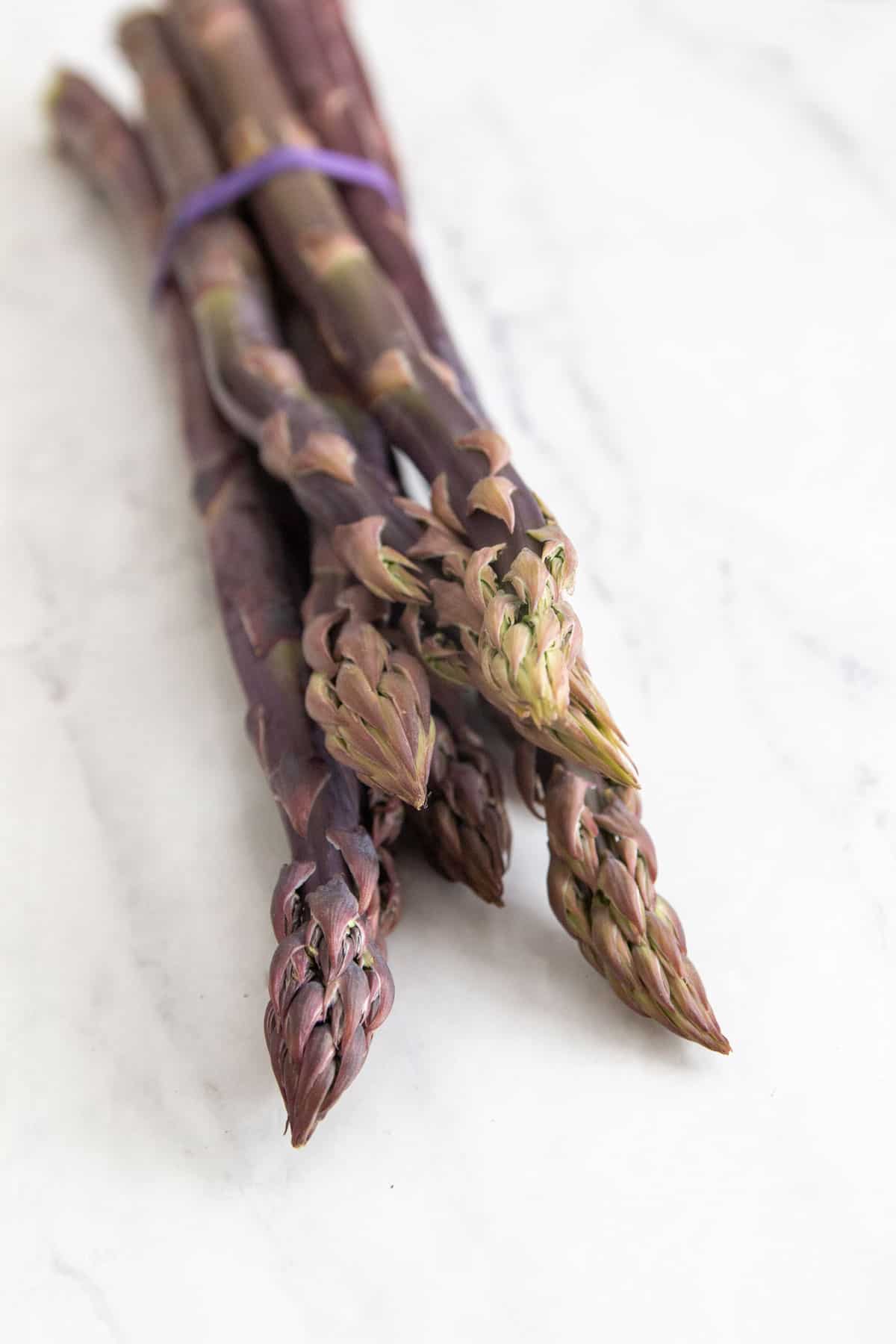 Keep in mind that the purple can disappear in the cooking process, so if the color is what you're after, stick to quick-cook methods like steaming or blanching for purple asparagus.
Choose stalks that are vibrant in color and firm, with tight leafy tips.
Thickness is a matter of preference, though thicker stalks hold up better to longer roasting.
How to prepare asparagus for cooking
Although asparagus bundles sold at the grocery store are trimmed, they are generally only trimmed to make the stalks even for bundling.
Asparagus spears have a woody end opposite the leafy tips.
These ends are fibrous and not pleasant to eat, so they should be removed before cooking.
To remove, you can either slice off about 1 inch of the asparagus, or use the snap method.
Hold the asparagus between your thumb and fingers and bend until the end snaps off. It will snap at the natural division between the tender and woody ends.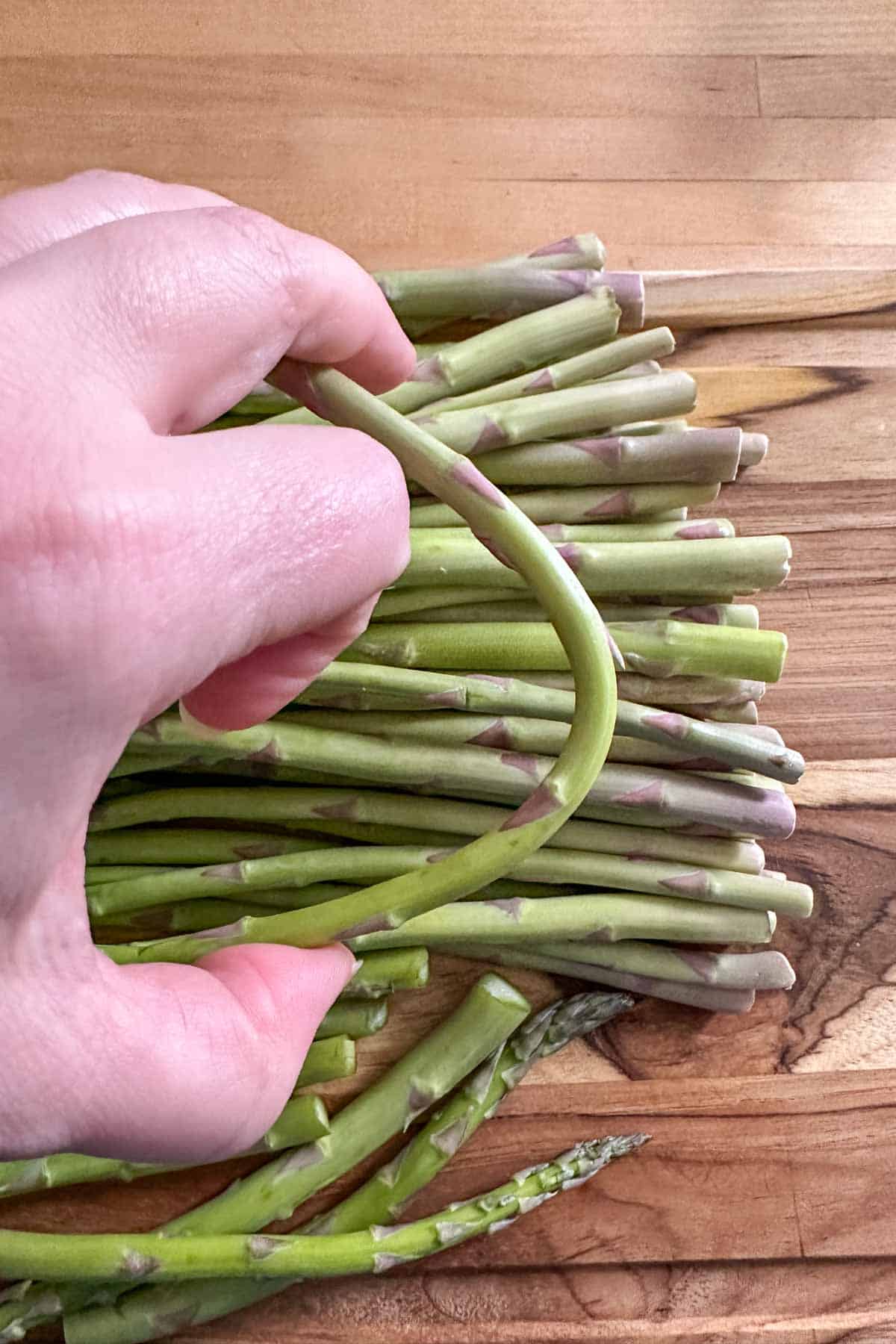 If your asparagus is older or especially thick, you can use a vegetable peeler to remove the tough skins.
How to cook asparagus
There are many ways to cook asparagus, but three main methods stand out for preparing and using in other recipes: steaming, sautéing, and roasting.
Steaming asparagus
Steaming is a great way to cook asparagus when you want to enjoy its full, fresh flavor, or use it in another recipe.
To steam, you'll need a pot fitted with a steamer basket. I use a large pasta pot with a steamer insert.
Asparagus steamer pots are also available, but not practical unless you absolutely love asparagus!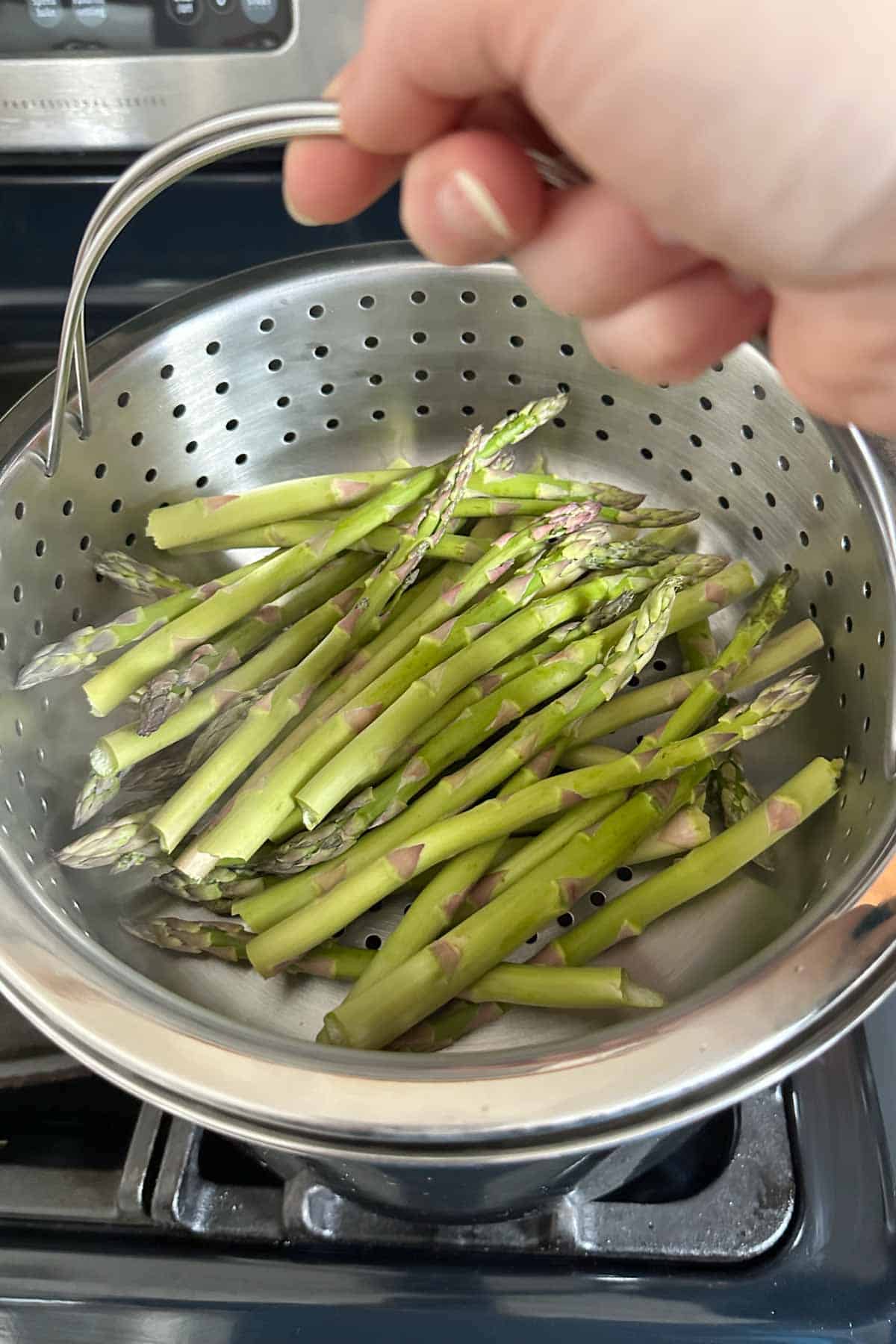 Add a few inches of water to the pot and bring to a boil.
Arrange the asparagus in the steamer basket, cutting as needed to fit.
Once the water is boiling, place the steamer basket in the pot and cover.
Depending on the thickness of your asparagus, steaming will take only 1-5 minutes. Remove from the heat when it is tender-crisp.
Sautéing asparagus
Sautéed asparagus is also quick and easy. I love to use this method when I want a little more flavor from the oil and searing.
Trim the asparagus to fit your sauté pan.
Heat your cooking oil of choice in the pan over medium-high heat, swirling the pan so it coats the bottom.
I prefer to use olive oil, but you can use canola oil, vegetable oil, or avocado oil. You can also try walnut oil or coconut oil for flavor-filled options.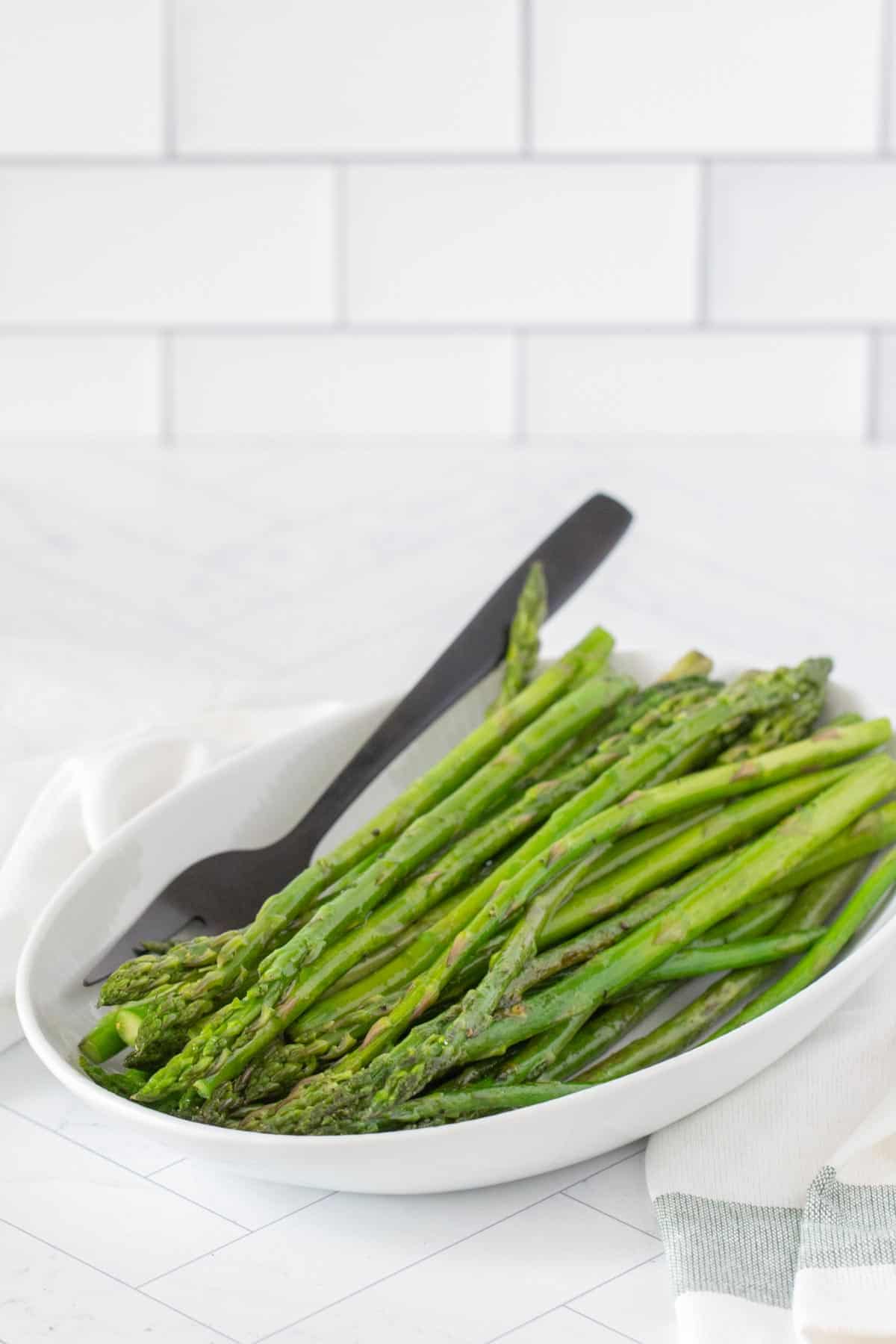 Once the oil is shimmering, add the asparagus. Use tongs to toss the asparagus and cook for 3-5 minutes, until the asparagus is vibrant green.
Roasting asparagus
Roasting brings out the natural sweetness of any vegetable. It's a great option for asparagus, especially if you choose to add bacon or cheese.
To roast, toss the asparagus with olive oil, salt, and pepper.
Spread onto a rimmed baking sheet in a single layer.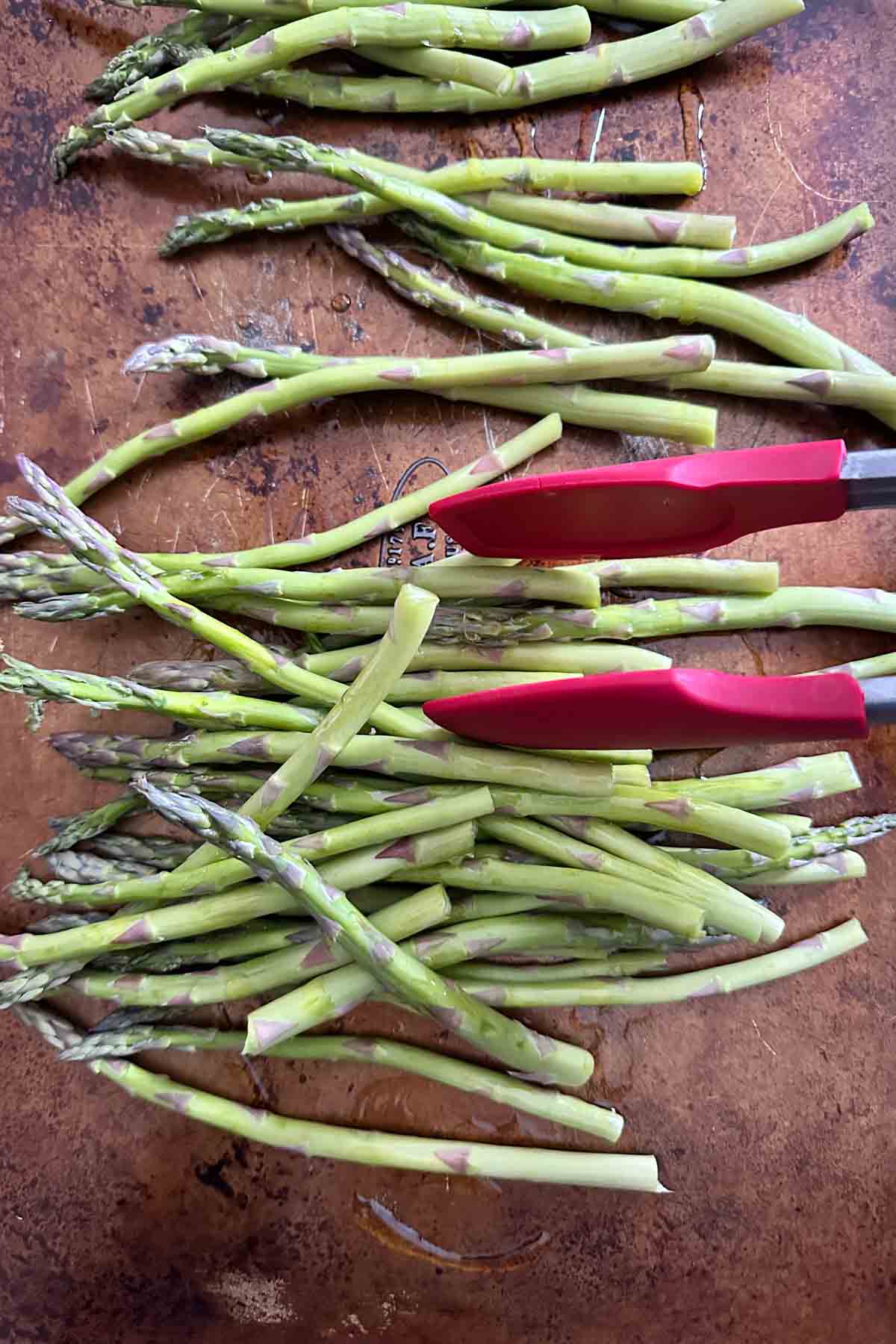 Roast at 400°F for 10-15 minutes, until tender.
Recipes for asparagus
Now that you've learned the basics of how to cook asparagus, try any of the asparagus recipes below!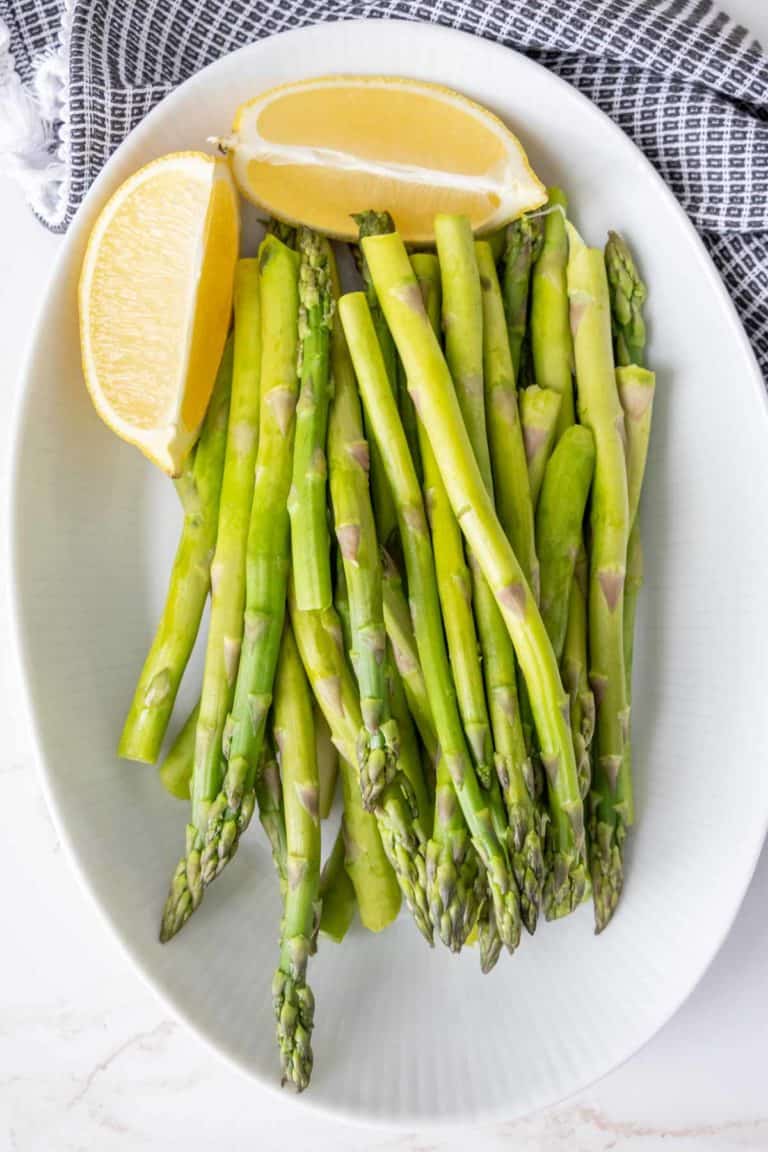 Steamed Asparagus
Easy steamed asparagus is ready in minutes! Serve with your favorite entrees.
Make This Recipe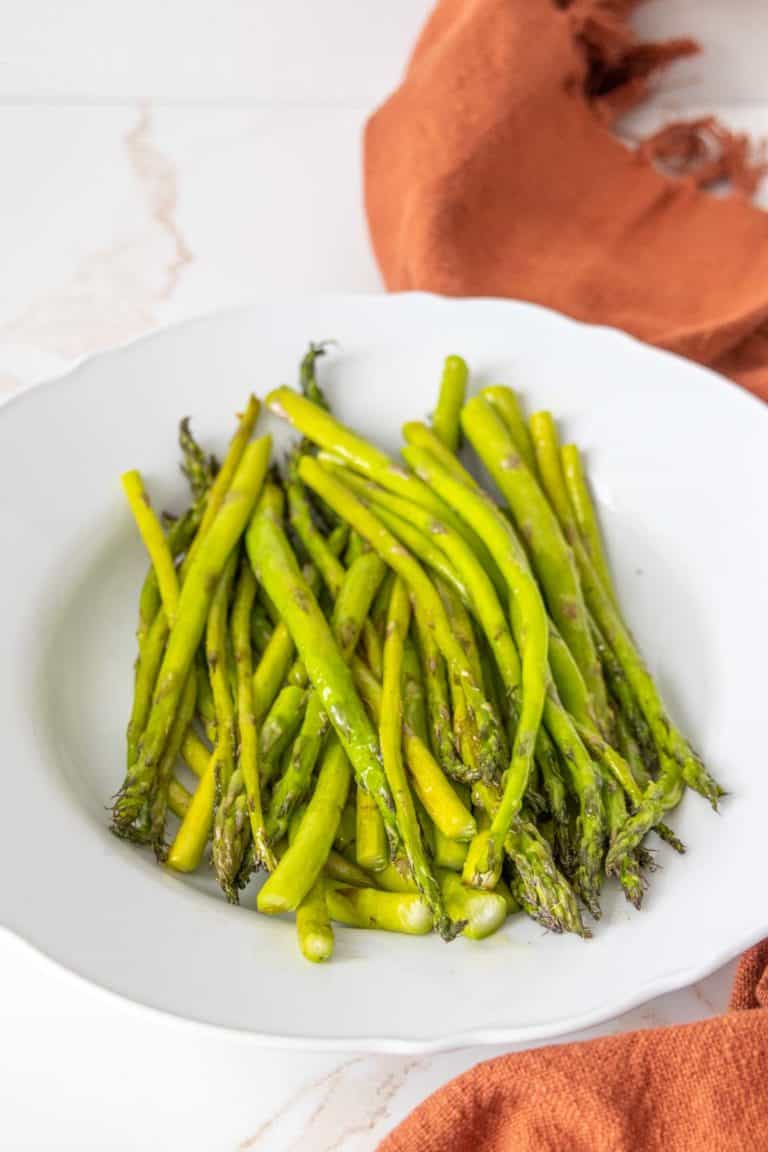 Roasted Asparagus
Easy oven roasted asparagus ready in just 15 minutes for a quick spring side.
Make This Recipe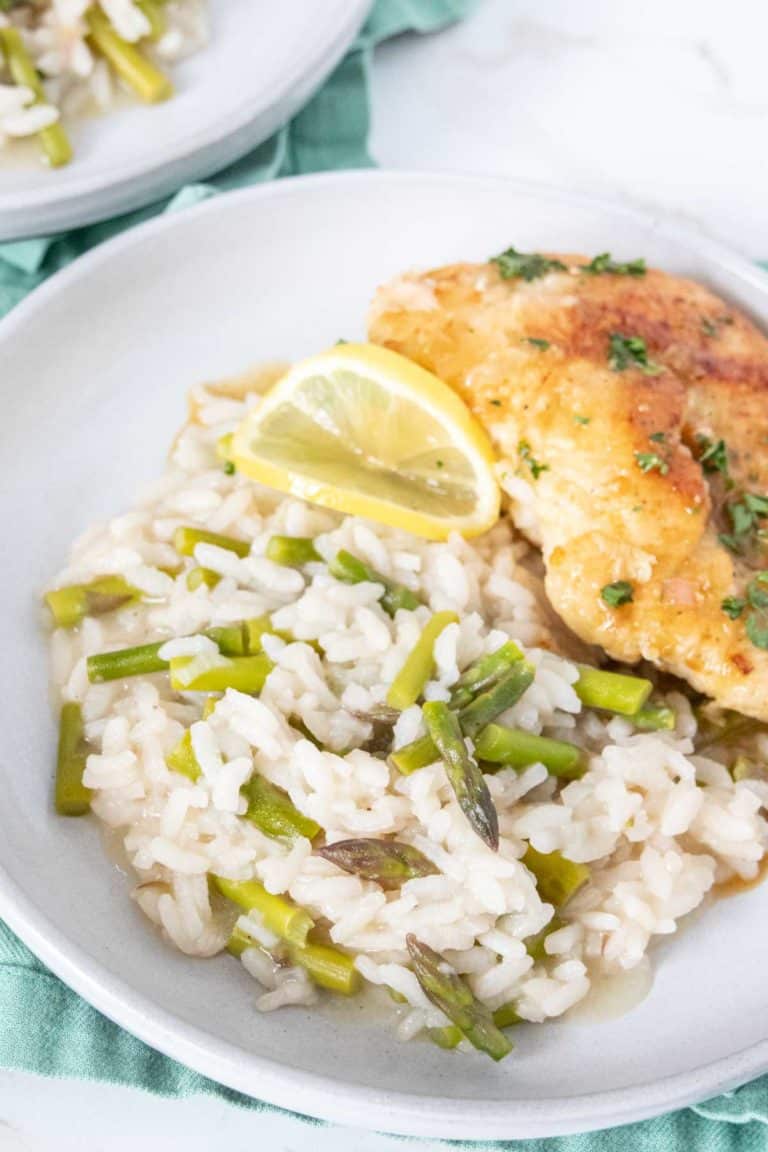 Asparagus Risotto
Filled with crisp-tender pieces of asparagus, this asparagus risotto is easy to make and ready in 30 minutes. With parmesan cheese and lemon, it's a delicious spring side or main.
Make This Recipe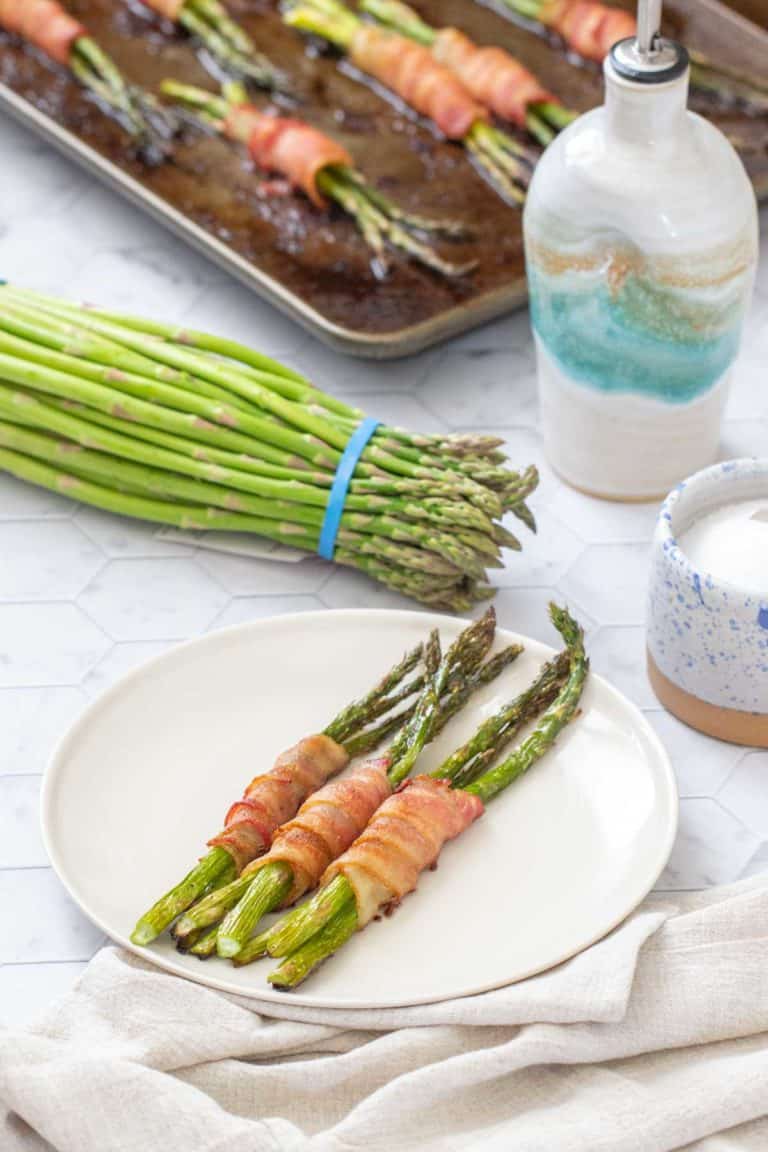 Bacon Wrapped Asparagus
Perfect for spring, bacon wrapped asparagus is easy to prepare. With just a handful of ingredients, it's ideal as a side dish or even a party appetizer.
Make This Recipe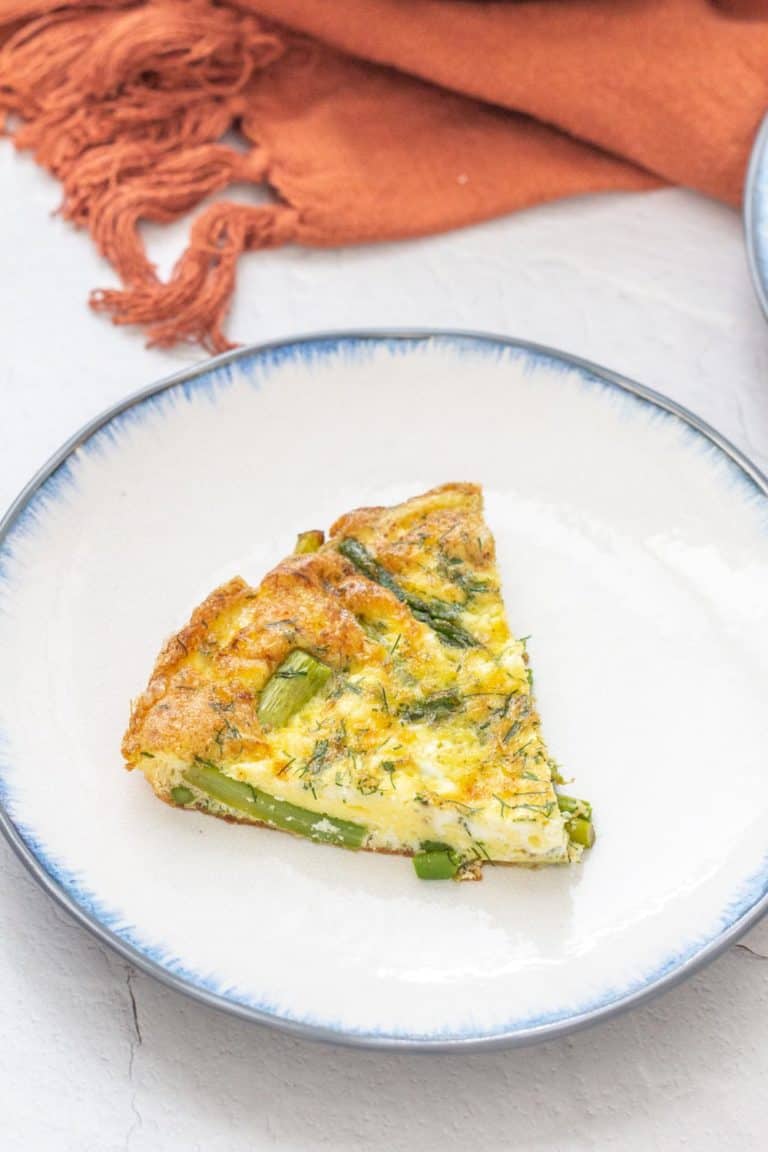 Asparagus Dill Frittata
This vibrant asparagus dill frittata features plenty of tangy crumbled goat cheese. It's ready for the table in minutes.
Make This Recipe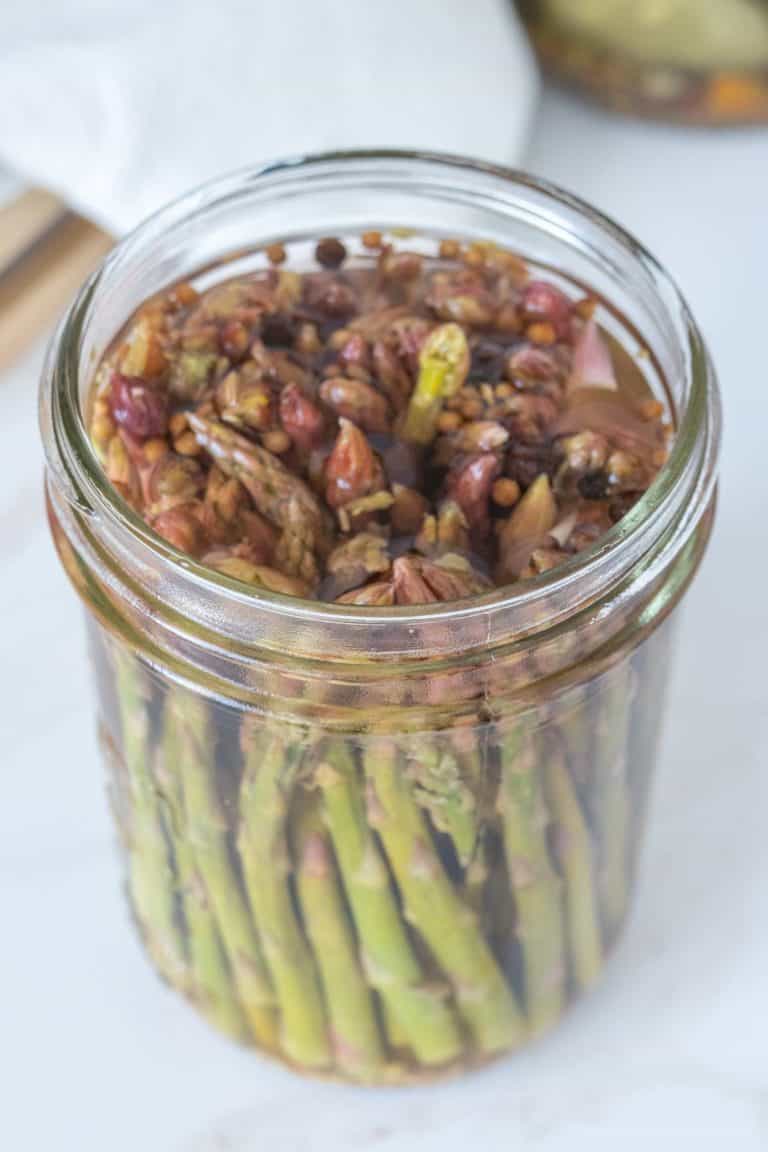 Pickled Asparagus
Tangy and crunchy, pickled asparagus is a wonderful addition to any relish tray or cheese board.
Make This Recipe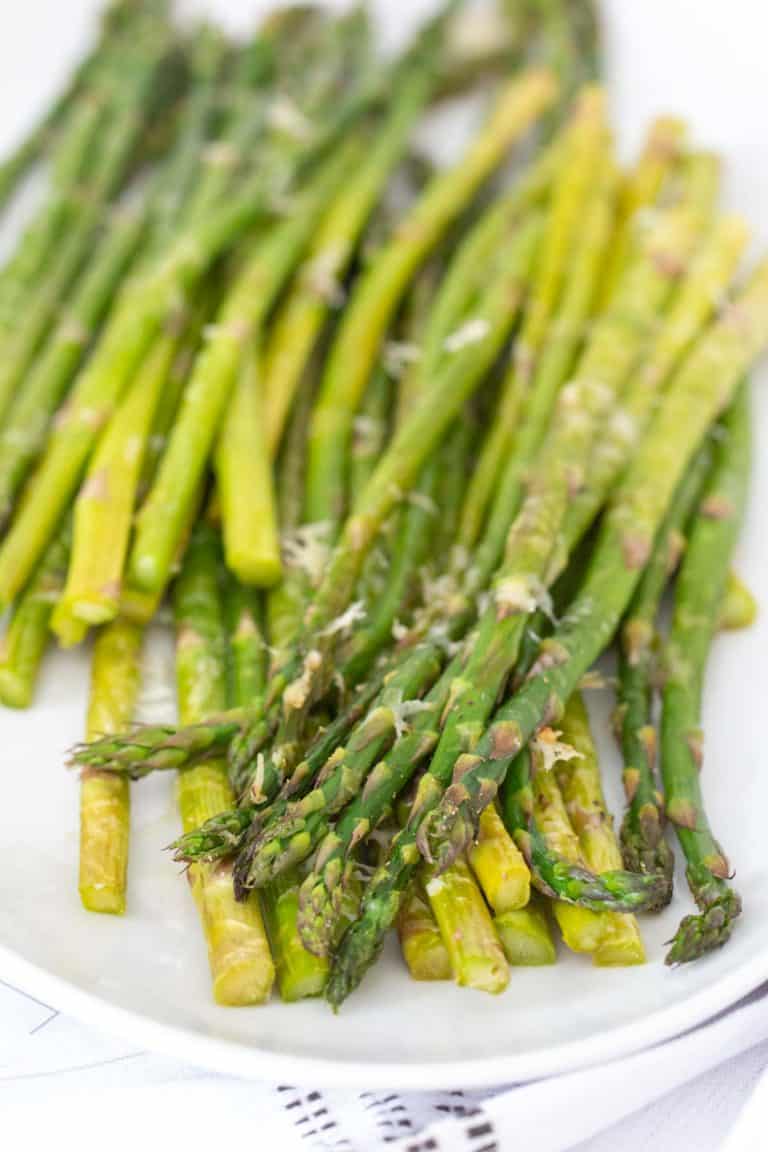 Parmesan Asparagus
Parmesan asparagus is one of the best ways to enjoy fresh asparagus! It's ready in only 15 minutes with just 5 ingredients.
Make This Recipe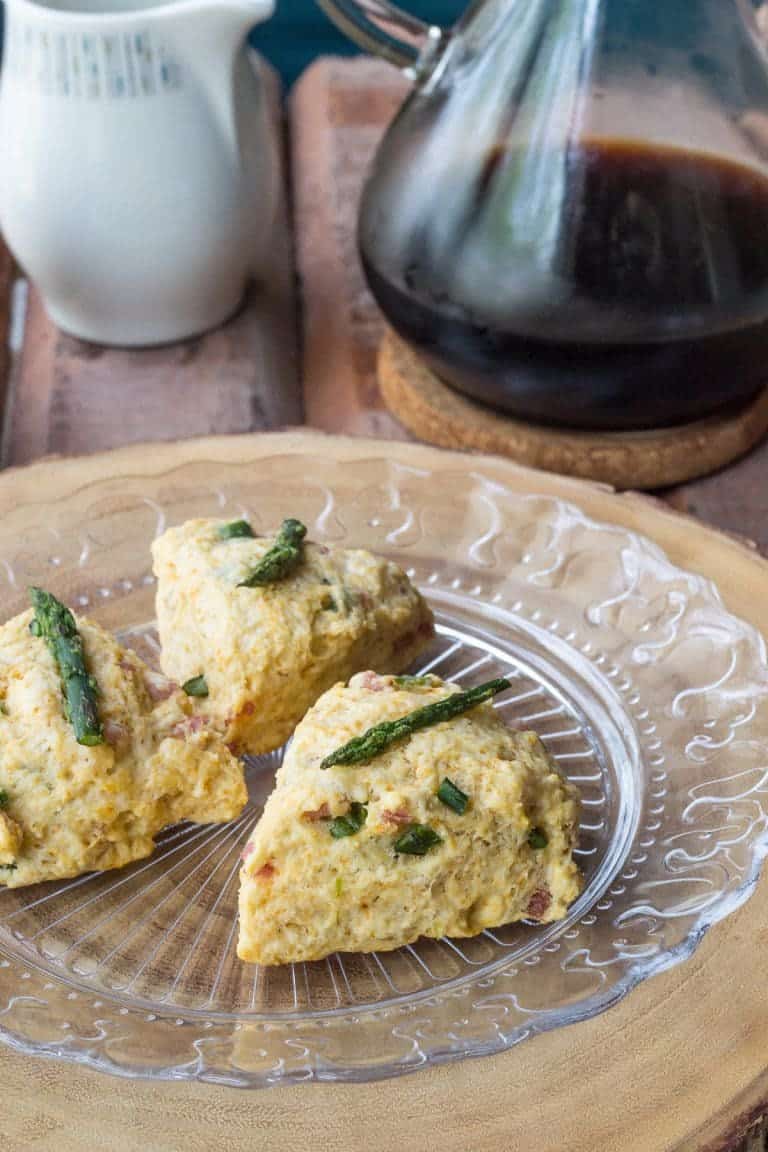 Ham Asparagus Scones
These ham asparagus scones make an excellent savory addition to the brunch table.
Make This Recipe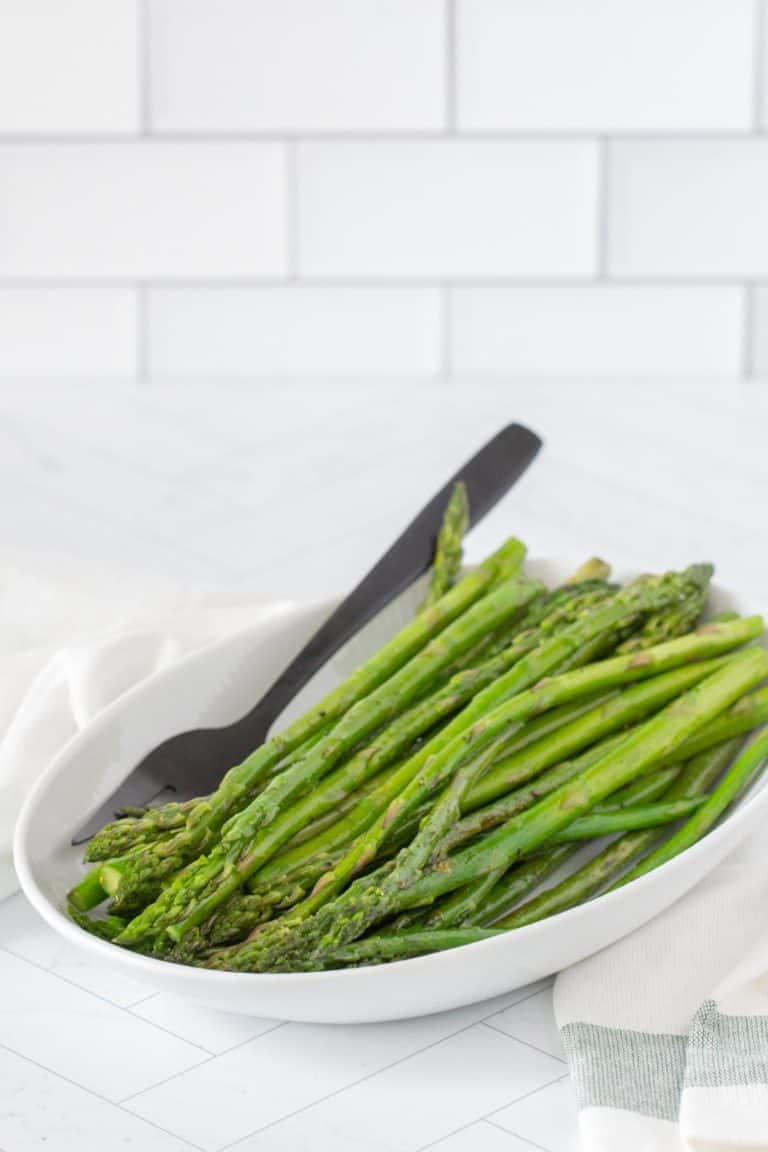 Sautéed Asparagus
Need a side dish on the table in a flash? Sautéed asparagus is ready in minutes! Add your favorite seasonings and pair it with tonight's main dish.
Make This Recipe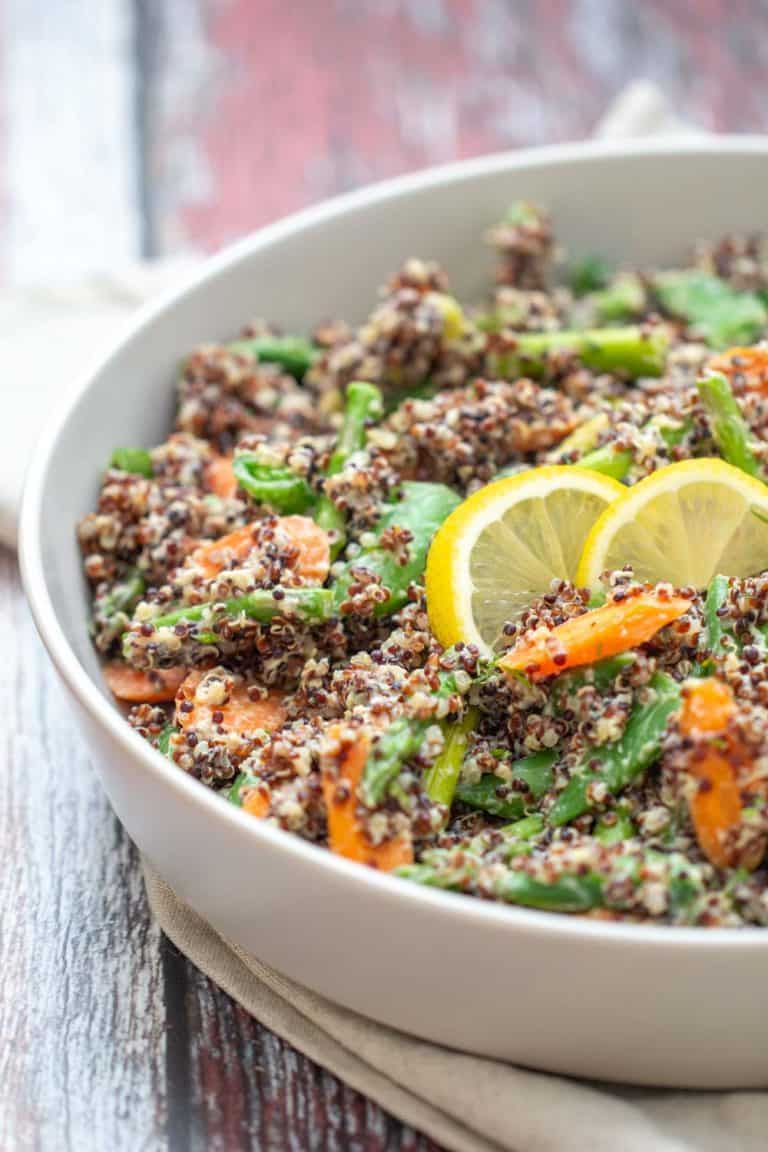 Quinoa Primavera
Filled with spring vegetables, quinoa primavera is a light and healthy dish. Serve it as a meatless main or alongside your favorite protein. 
Make This Recipe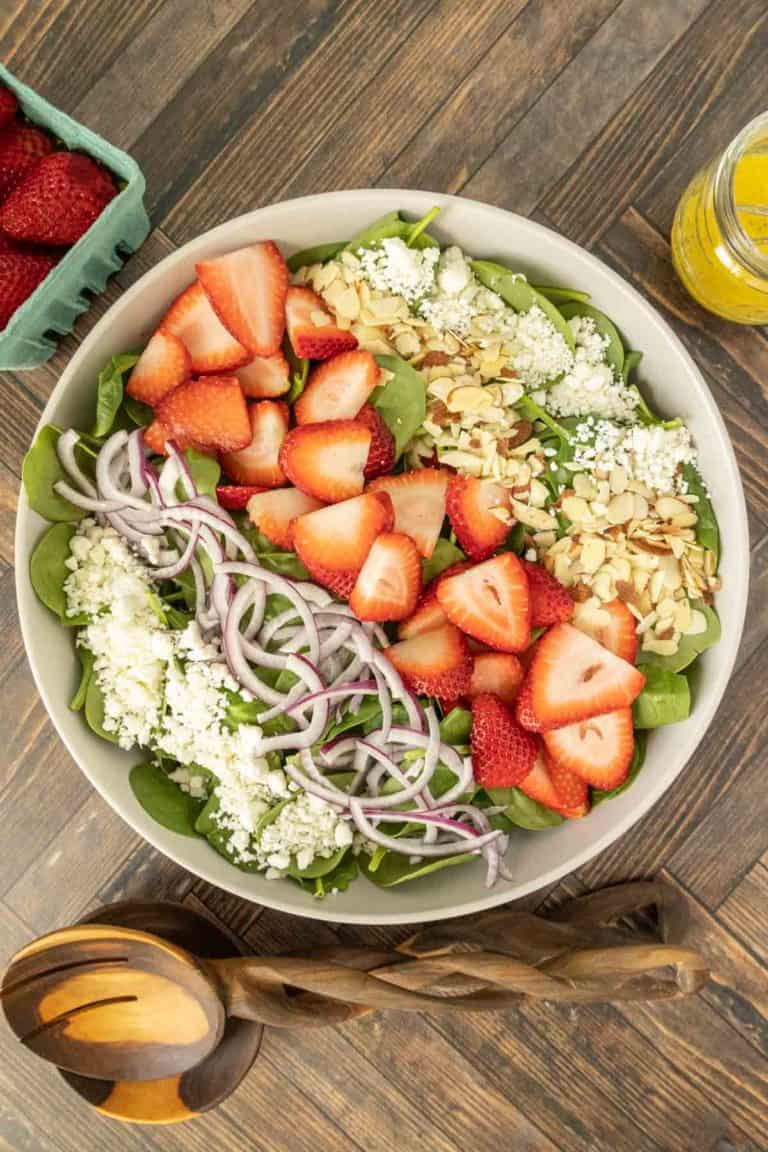 Strawberry Spinach Salad
Strawberry spinach salad is a wonderful salad to showcase in season strawberries. It's tossed with a light homemade dressing for an easy side.
Make This Recipe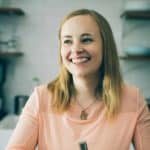 About Megan
I focus on fresh ingredients and easy methods, with spins that keep meals interesting. Dinnertime shouldn't be stressful or complicated, and I'm here to help you enjoy the time spent in the kitchen. Read more…