Mason jar margaritas make it easy to have margaritas any time! They're perfect to prep ahead for parties, too.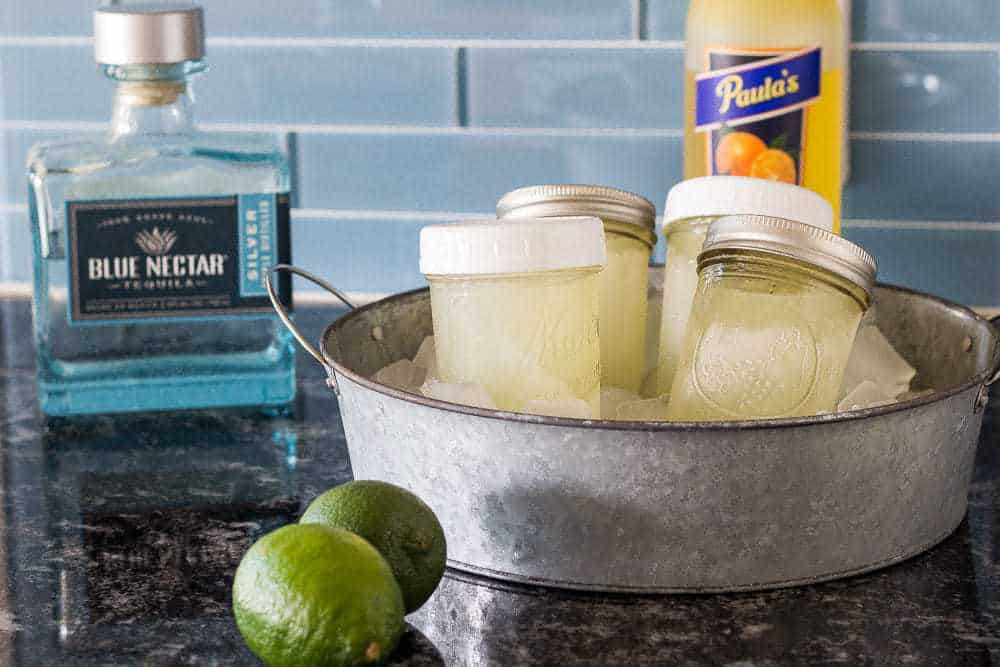 Aside from Topo Chico, margaritas are the official drink of Austin. No sultry weekend can pass by without a clamor for the ice-cold beverage, sipped on a sunny patio. In fact, we turn to margaritas any time of year, from Christmas to (Texas) Independence Day.
The first night of Big Summer Potluck had us mingling and munching on Tex-Mex snacks, and every so often someone would wander by with a pink-filled mason jar. I tracked them down to a big cooler filled with jars, and had (perhaps more than) my share of Chambord margaritas. It's a brilliant idea, and when planning my husband's birthday party I knew I had to make a big batch myself.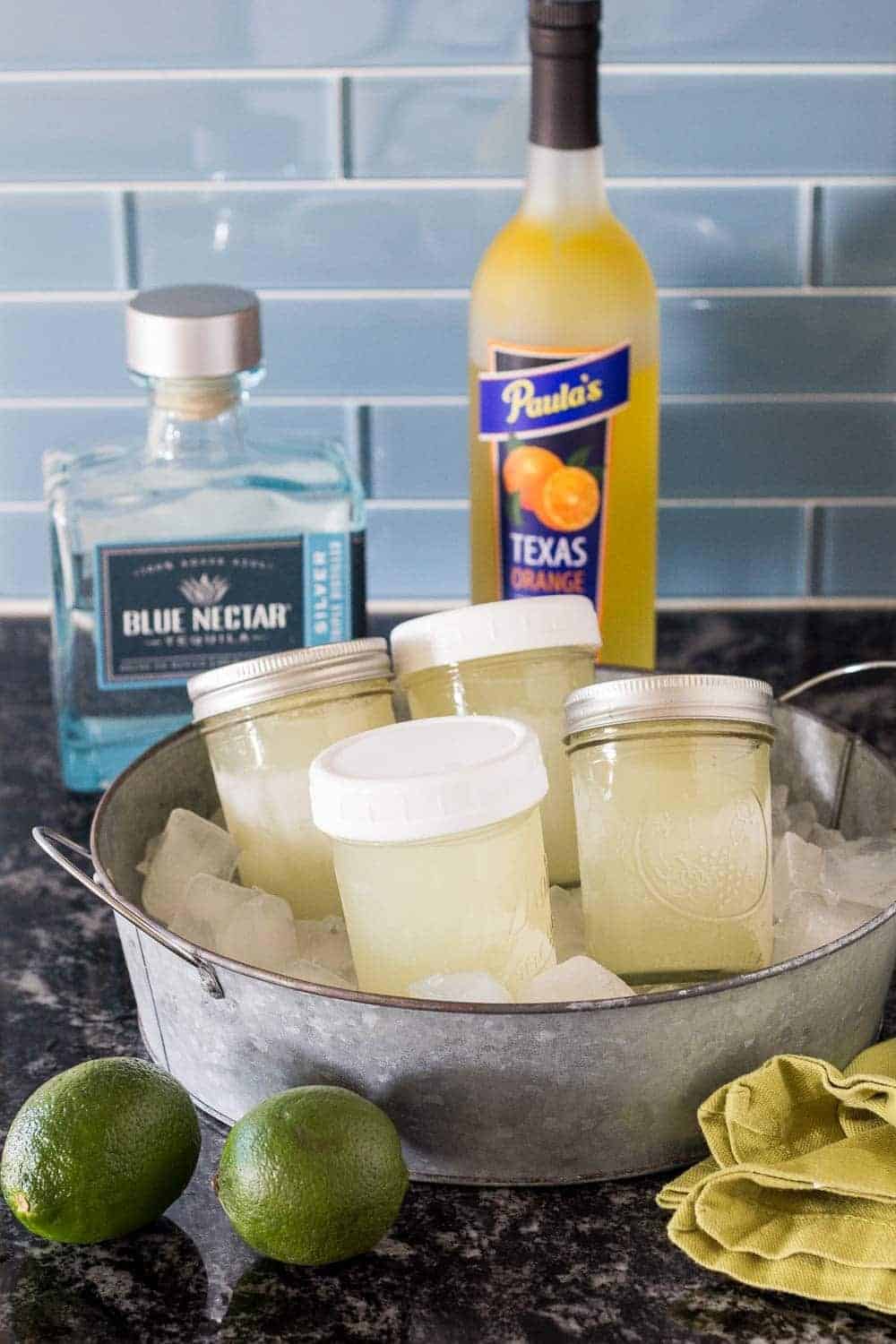 At the liquor store, however, I was staring at the Chambord, thinking about how I really don't need to have a bottle of that AND triple sec laying around the house, when I noticed the Paula's Texas Orange just a shelf over.
Paula's products are made right here in Austin and are wonderful additions to cocktails, and are a natural fit for margaritas. They also make a grapefruit flavor if you want a bit of a twist on the classic margarita.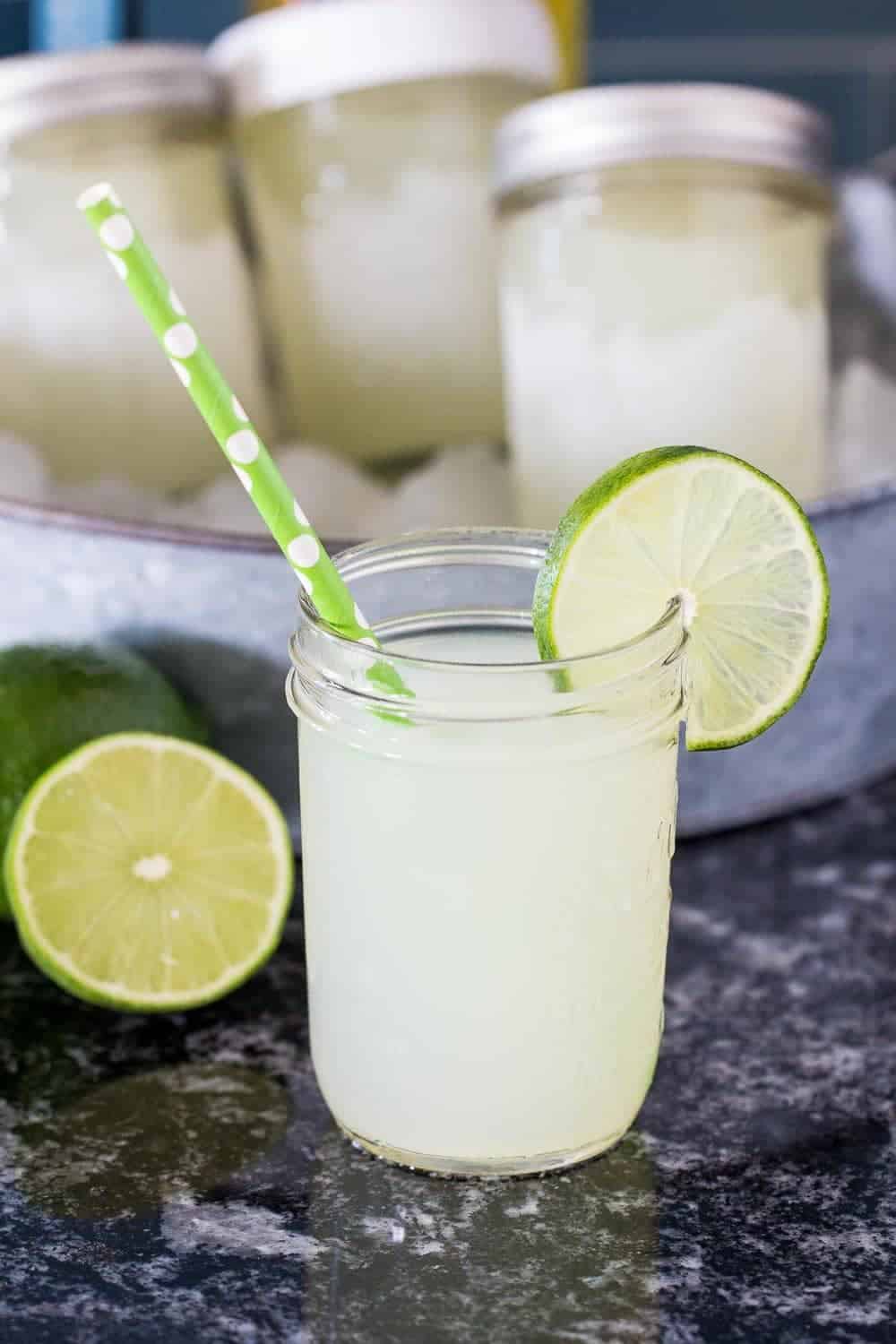 These margaritas were a huge hit at that first party and every other time we've made them. Really, what's not to love about a no-fuss frozen margarita? Just be sure to keep tabs on who is drinking them, because they can go down rather smooth, especially if you're gobbling up chips and roasted garlic guacamole at the same time!
Mason jar margaritas truly great for parties or just keeping on hand when you need a margarita at the end of a long day. All you need to do is mix everything together, pour it into jars, and freeze. The alcohol content ensures they stay slushy, so they're ready to go right out of the freezer. Just pop a straw in, and the party can start.
I like to use the reusable, plastic lids for these mason jar margaritas. If you can't find those, the regular lids are fine. You can reuse them for another batch of margaritas, but not for regular canning, so keep them separate from your other jar lids.
Mason Jar Margaritas
*You can substitute Cointreau if you don't have access to Paula's.
Prep Time: 4 hours
Total Time: 4 hours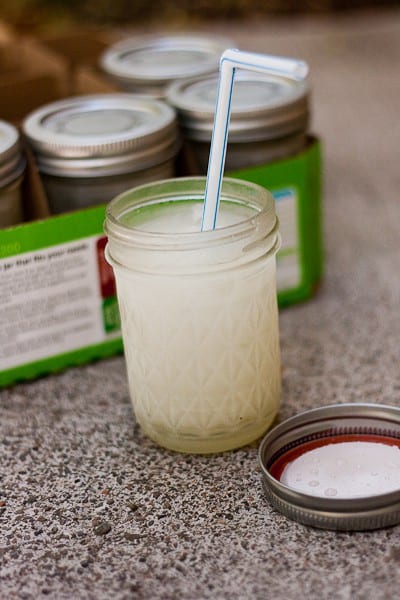 Ingredients
64 ounces water
2 cans frozen limeade
3 tablespoons lime juice , optional
24 ounces tequila
24 ounces Paula's Texas Orange*
Instructions
Mix everything together in a large pot. Ladle into mason jars, place lids, and screw on rings. For ease of transport and storage, put jars back into the original box flat. Store in freezer for at least 4 hours, until ready to serve.
Note: You can swap out the frozen limeade concentrate with homemade lime concentrate. Mix 1 cup of fresh squeezed lime with 2 cups water and 2 cups sugar. Simmer until sugar is completely dissolved. Let cool completely before mixing with margarita ingredients.