Mocha java granola is chocolaty and nutty, with a hit of coffee. This make-ahead breakfast will make your mornings so much easier.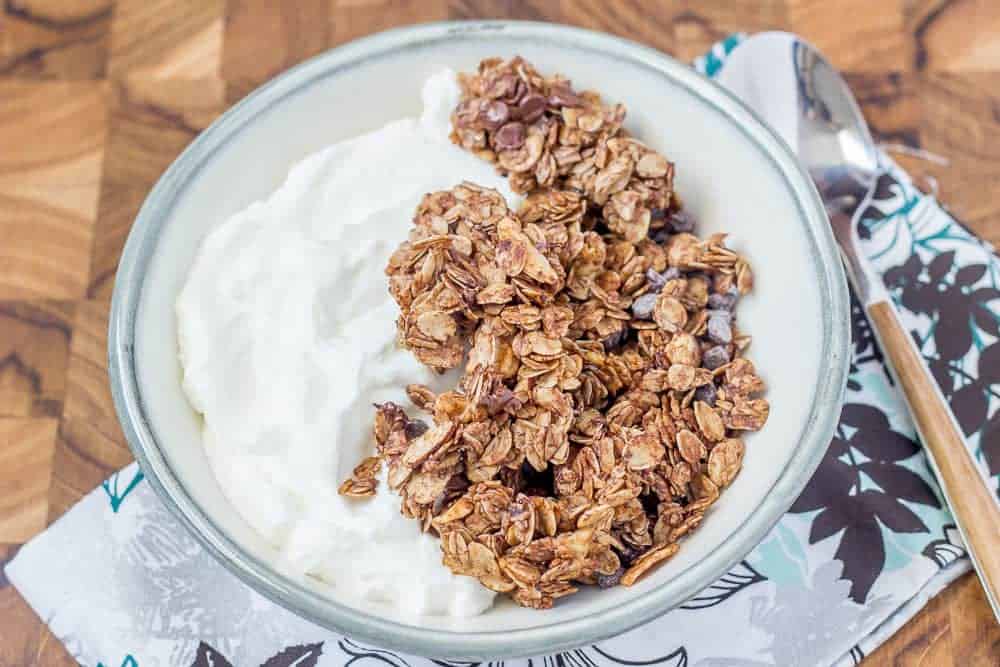 It has been a couple of years since I posted about my apricot granola, but it has remained a reader (and personal) favorite. Nutty, crunchy, and not too sweet – and it makes a lot!
That granola inspired me to make this mocha java granola recipe. Well, that and my obsession with coffee. Try as I might, I just can't quit my coffee obsession.
I've loaded a ton of it into espresso streusel coffee cake. I've added it to donuts in my pecan coffee donut holes. I basically find every way I can to use coffee in a recipe, and when it comes to breakfast, the pairing is just logic at play.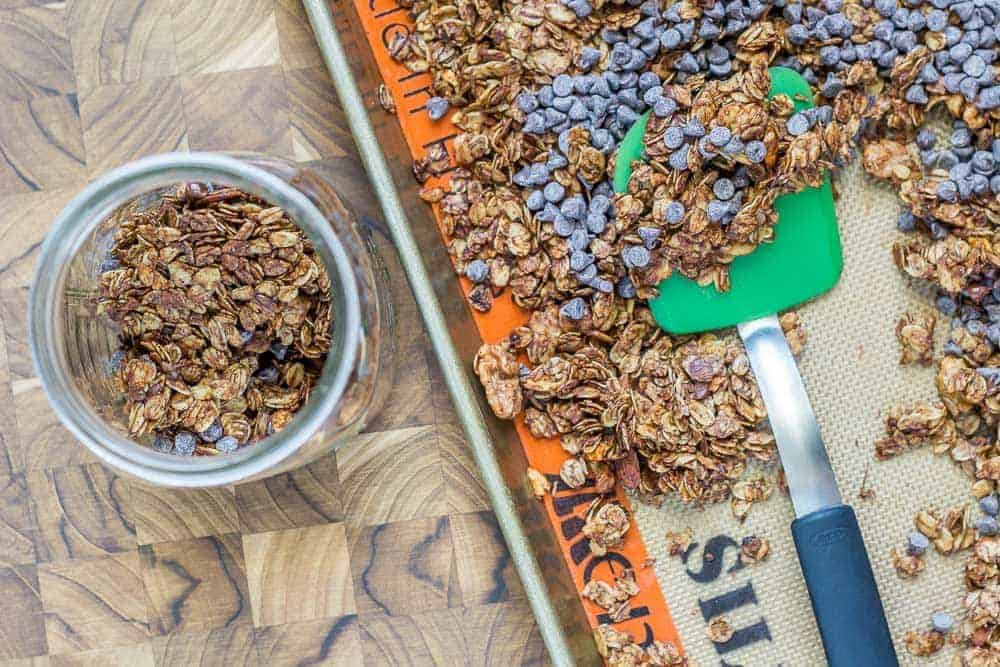 So, this mocha java granola has coffee in it, of course. Have you noticed how so many coffees at the grocery store are "mocha java" flavor? And yet none of them really taste like chocolate. It's always a disappointment, at least for me.
That's why this granola is loaded with mini chocolate chips, for little bites of chocolate all throughout. Don't worry too much about the fact there is chocolate in this. I've already lowered the sugar a lot in comparison to store-bought granolas, and the nuts and whole grains help balance out the healthy factor.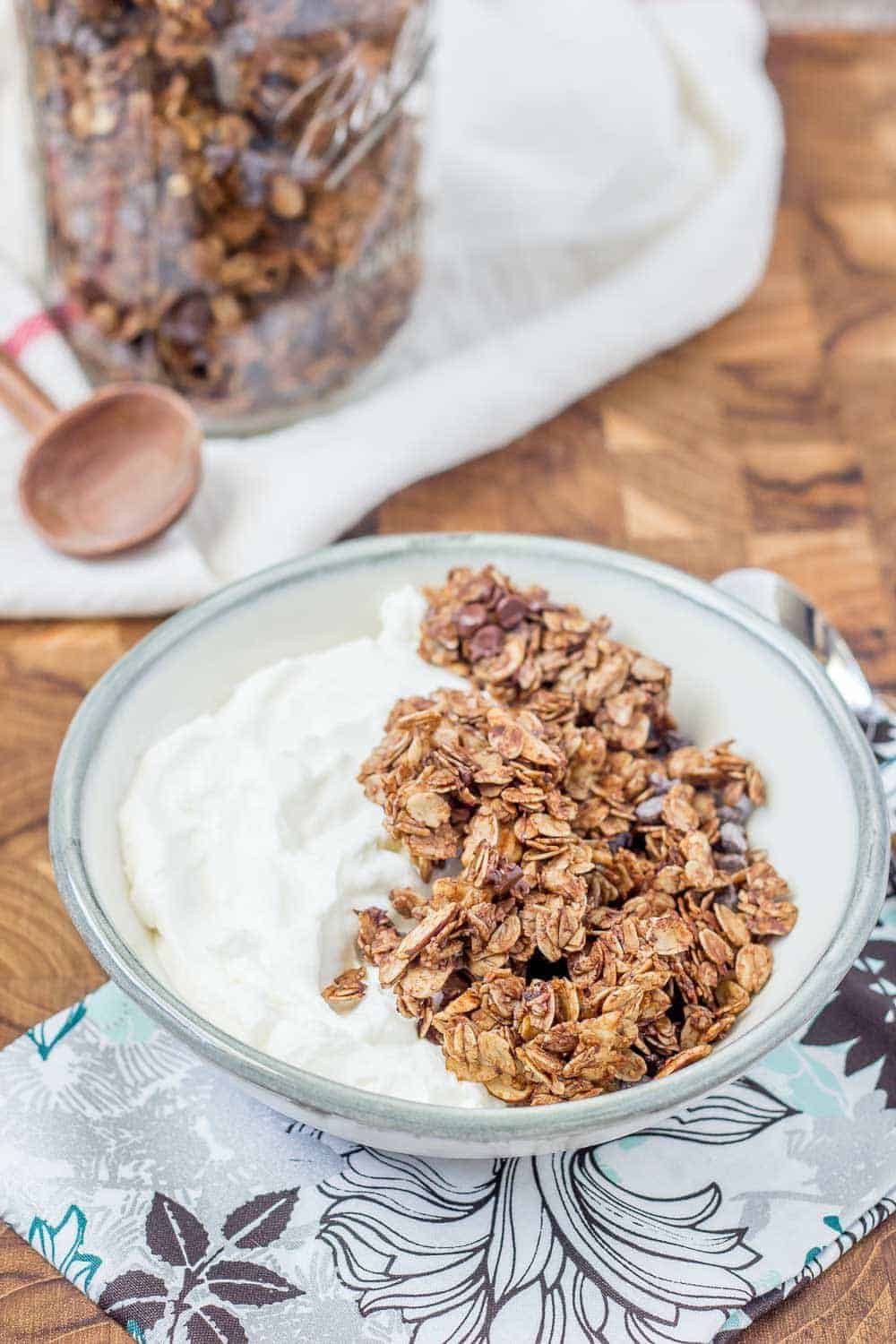 If you've never made granola at home before, it's actually quite easy. Make sure you use rolled oats, not the "quick" oats, or you'll end up with a big mess. You can easily switch up ingredients, like using your favorite nuts and seeds.
If adding dried fruit, be sure to do so after baking your granola. Dried fruit has a tendency to burn when baked with the granola. Ask me how I know.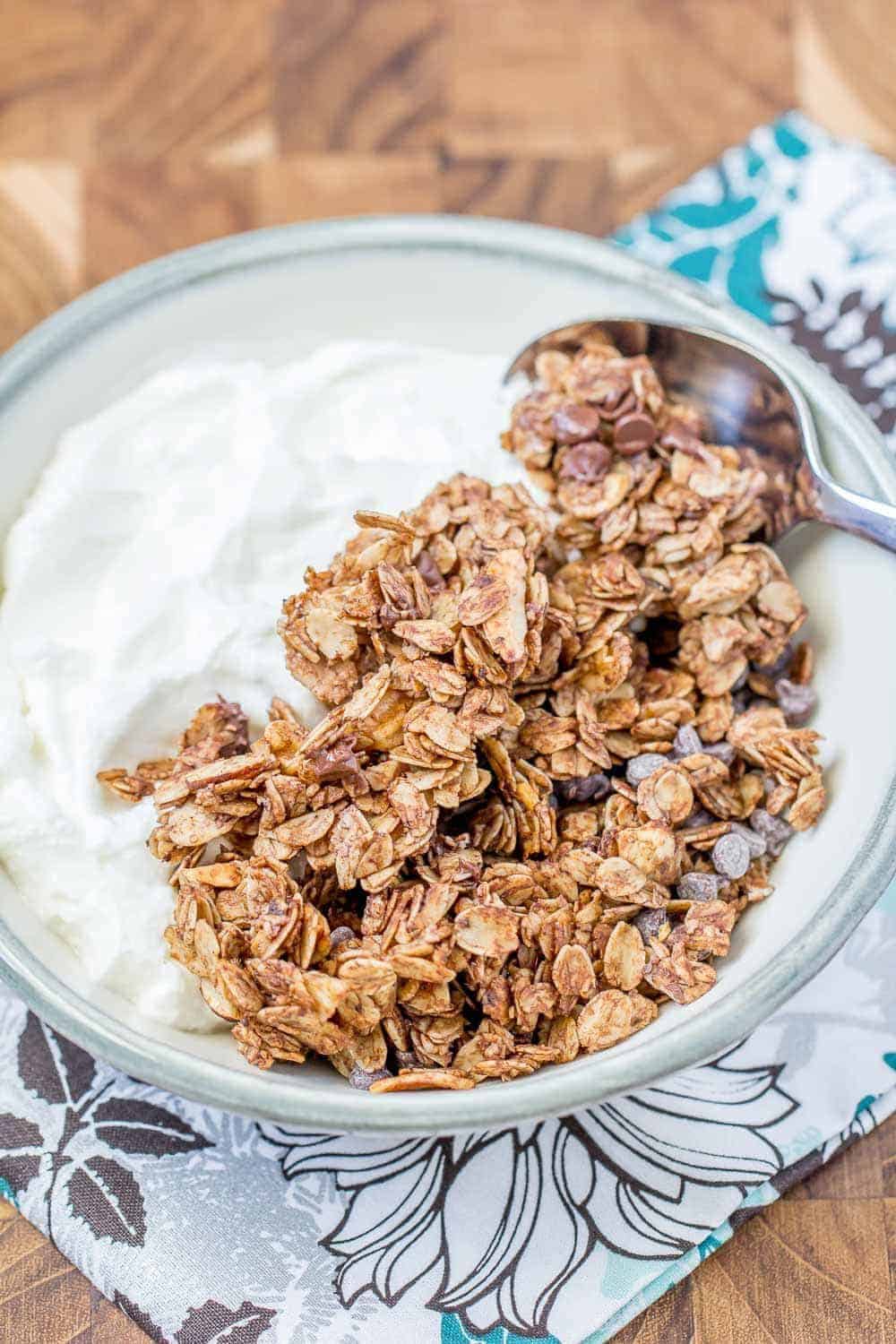 This recipe does make a lot of granola, so if you prefer you can halve the recipe. I recommend storing it in glass containers, such as
, to help keep it fresh and the clusters intact.