This post contains affiliate links. As an Amazon Associate, I earn from qualifying purchases.
It would seem that despite going to a baking immersion for three days I still have trouble with pie crust. Lesson noted for self, that when presented the chance to do empanadas or pie, you do pie, despite living in Texas and having empanadas being applicable to your diet.
I had trouble with my crust because I'm still paranoid about adding too much water, so I don't add enough, and then my crust falls to bits as I'm trying to roll it out. I know it just comes down to making more pie, right?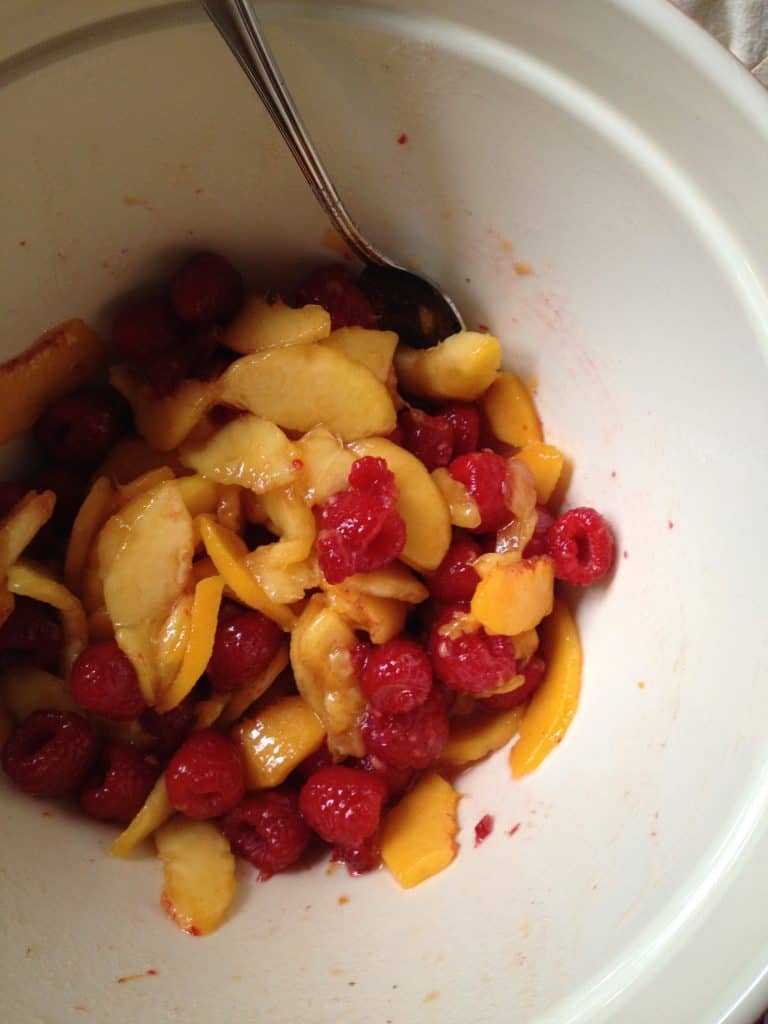 The pie I made was almost exactly the one from Eating Well, so I'm not going to post the recipe. Raspberries for me are a no-brainer, and the peaches this year are just lovely. I'm sharing this pie with my co-workers tomorrow, as one of our team is moving away to be closer to her family. Luckily for us she'll still be working with us, but she really brightens up the office. Kind of like how peaches and raspberries brighten up your day of eating.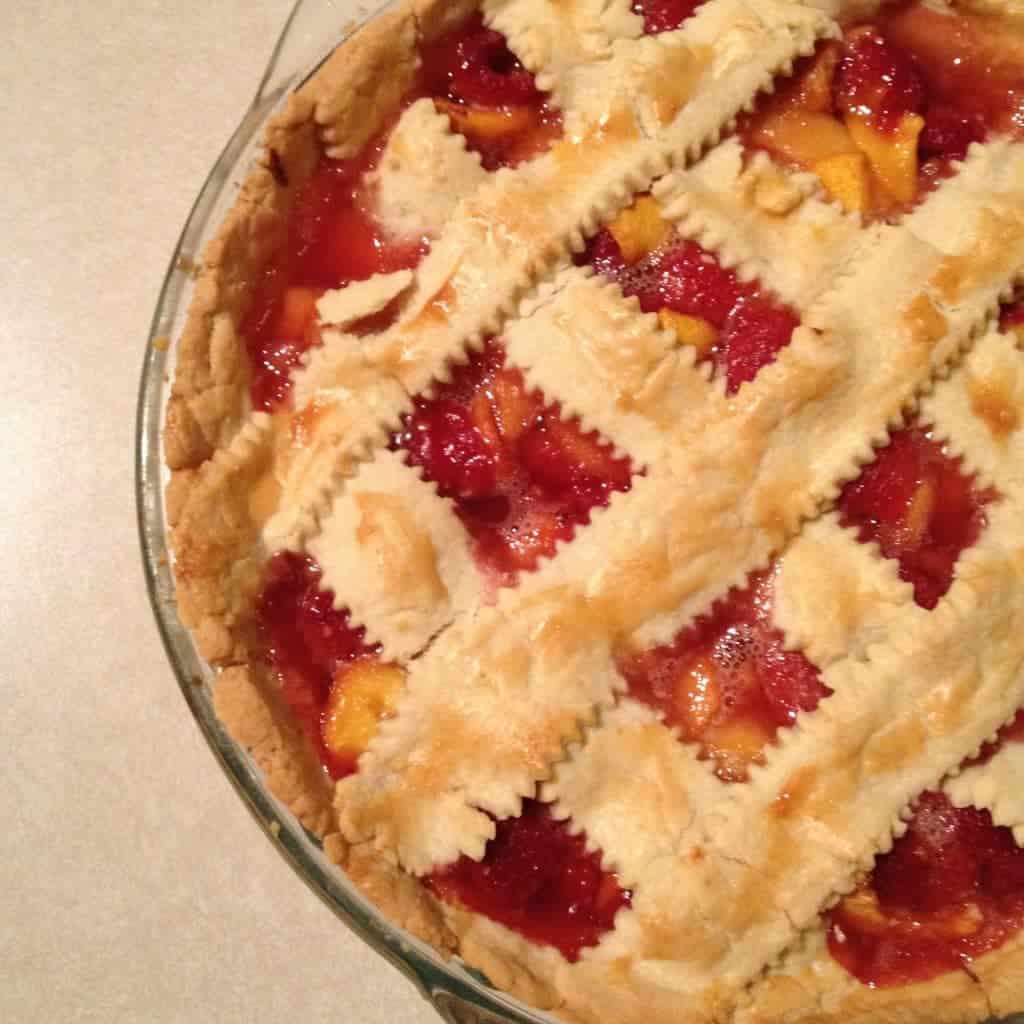 A few pie tips I learned at Blog and Bake:
Cut in your butter in two steps. First blend half the butter into the flour until it is a cornmeal consistency. Then with the second half, just press it into large disks about the size of a dime. This will help with making a flaky yet tender crust.
Don't roll your pin back and forth over the dough. Go in one direction and turn to make sure your dough is rolling evenly.
Stop rolling before you get to the edge to prevent cracking.
Also a tip I didn't learn there, but something I always need to keep in mind: it's just pie crust. (Even if you are trying to get it done before the light goes and you have to use iPhone photos in order to get a post up before the Pie Party is over, since your first attempt was nixed by a power outage.)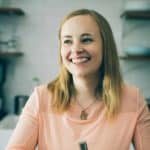 About Megan
I focus on fresh ingredients and easy methods, with spins that keep meals interesting. Dinnertime shouldn't be stressful or complicated, and I'm here to help you enjoy the time spent in the kitchen. Read more…