Peach ice cream is made even better with the addition of pie crust pieces.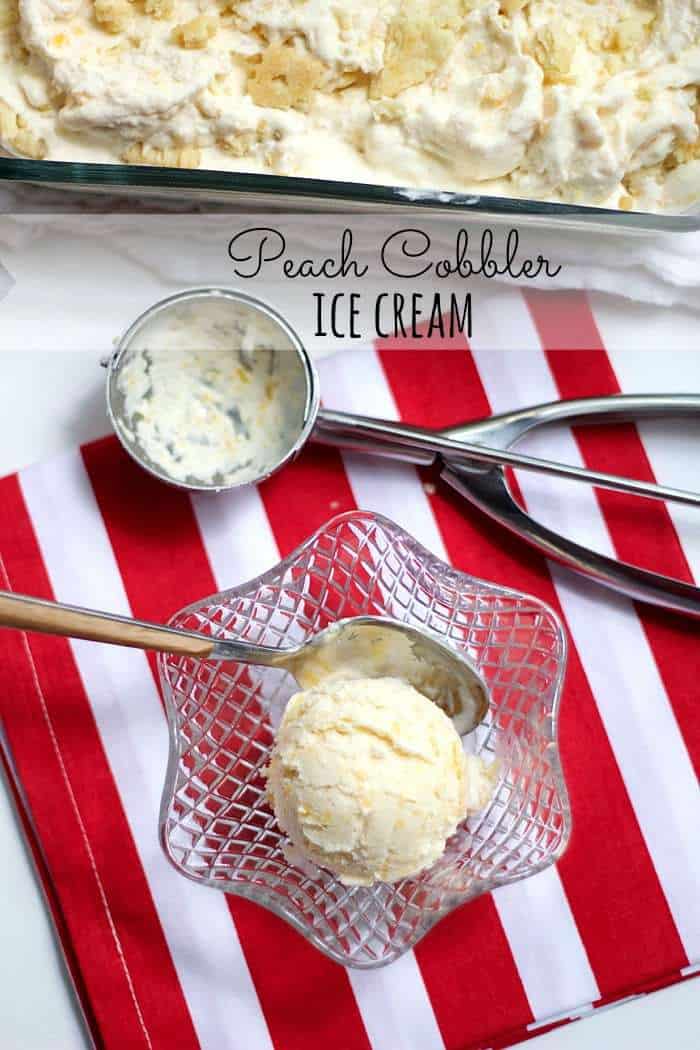 Before coming to Texas, peaches weren't really on my radar. In the Midwest we're all about apples and berries when it comes to fruit selection, and so any peaches I might have had as a child probably came from a can. And I probably also didn't like them.
Fortunately I grew up and developed my taste buds, because the epitome of a Texas summer is gnawing on a fat peach, juices dribbling down your chin and hopefully into the sink you thoughtfully stood over, or on the ground so the ants can get a tiny bit of sweet nectar.
Peach season is very dependent on the weather. We've had all sorts of crazy patterns in the past few years, and winter hailstorms can completely knock out an orchard from producing for the year. Not to mention the ever-present drought, and the need to think of solutions for tending to our crops. It's not just about giving things water and hoping for more rain; it's about changing the idea of the landscape we have so carefully crafted into peach (or rice, or grapefruit) havens.
That's why whenever the peaches show up, we celebrate. We dive in, making sure we get enough for jams, for pies, for just plain eating. And of course, as this is Texas, there is cobbler. And ice cream. So it's only natural that the two get together.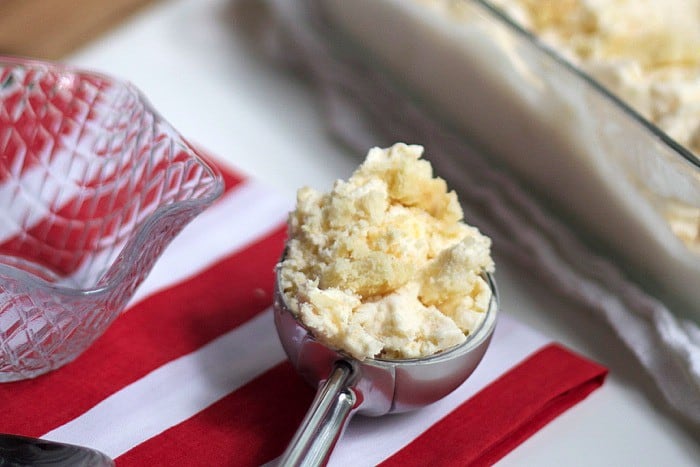 This dreamy peach cobbler ice cream is made with mascarpone cheese to make it extra creamy and give it a swift kick-in-the-pants tang. I've added homemade pie crust bits dusted with cinnamon and sugar, because why not? Besides, it's hot out — do you really want to be cooking up a big ol' cobbler in the middle of summer? Ice cream is where it's at.
Head over to Recipe.com to see how I made this peach cobbler ice cream and get the recipe!
For more icy inspiration, check out my Frozen Treats board on Pinterest!
Follow Megan Myers | Stetted's board Frozen Treats on Pinterest.