Baked peach oatmeal is a great make-ahead breakfast for any morning. It's filled with juicy, sweet peaches for the taste of summer.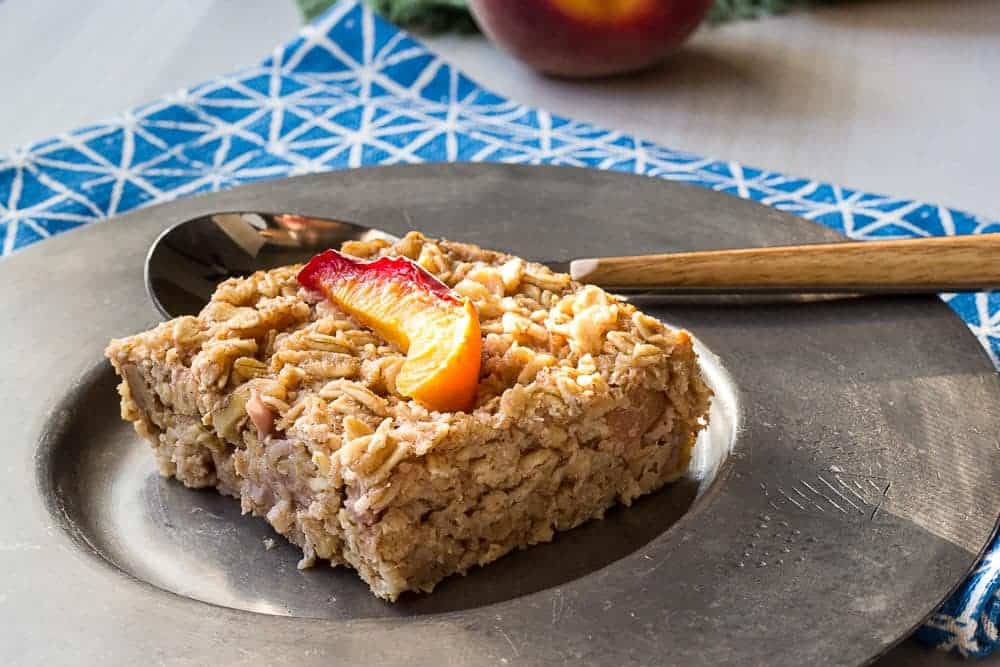 It seems like wherever you live, there is something specific that defines your summer experience. Growing up in Wisconsin, it was all about bratwurst and corn on the grill, and us neighborhood kids being maniacs while the adults relaxed on the front porch drinking beers. There's quite a few things that could define a Texas summer, but since I'm all about food, for me it's the peaches.
Quite a few states in the South lay claim to the best peaches, but obviously I'm partial to the ones that grow just west of where I've chosen to live the past 11 years. Watermelon-seed spitting doesn't have anything on eating a perfect peach, standing over the kitchen sink to catch the juices as they dribble down your chin.
While we eat plenty of peaches out of hand, I love to cook with them too. My peaches and cream muffins are one of my absolute favorite muffin recipes, while my peach barbecue sauce is a great savory application. In short, you can't go wrong.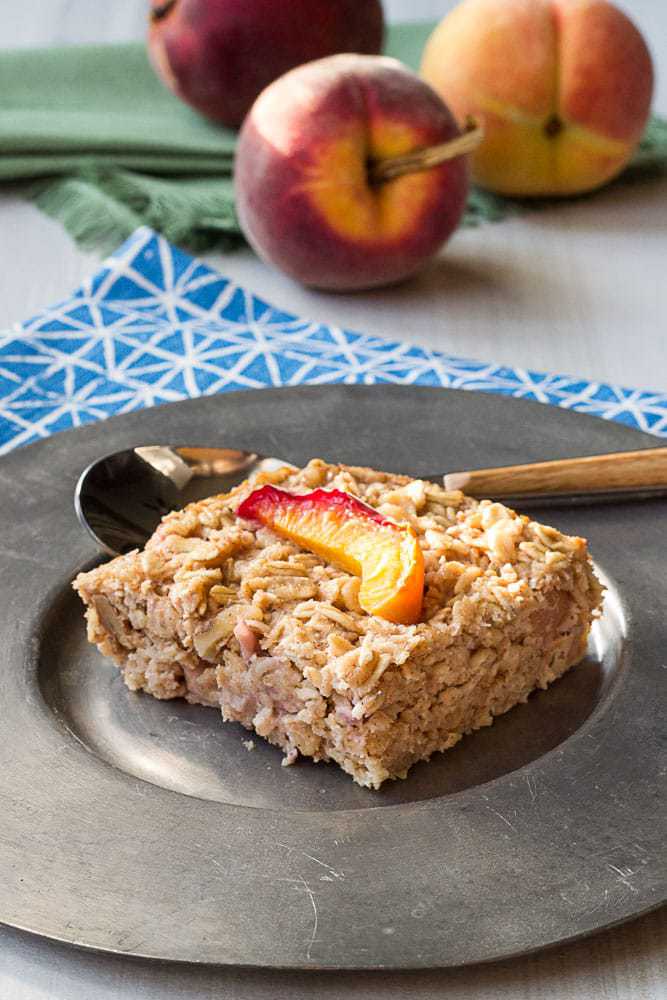 Because I've also been obsessed with baked oatmeal lately, I knew I had to make a batch of baked peach oatmeal. Similar to my raspberry almond baked oatmeal, this oatmeal uses applesauce and maple syrup for sweetness, in addition to the fruit.
It's easy to make swaps in this recipe for your favorite flavors. Swap in pecans for the walnuts to make it even more Texan, or use different spices. You can also use pureed peaches in place of the applesauce for a full-on peach flavor.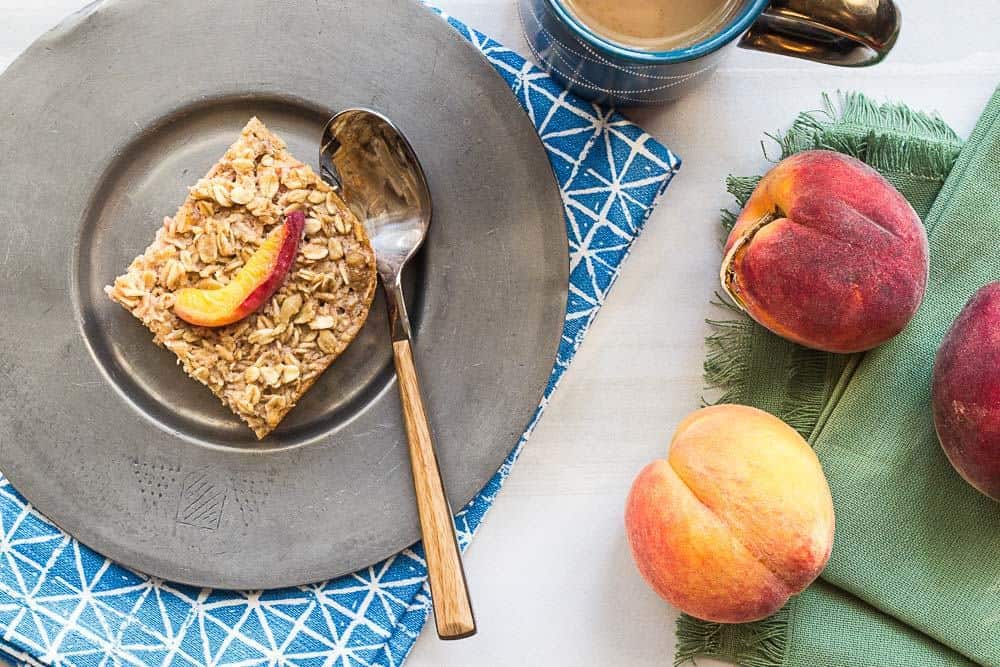 Do make sure you use old-fashioned rolled oats for this recipe. Quick oats, which are chopped up, will not work and the result will be very goopy. If you like, you can add some chia, hemp hearts, or flaxmeal, but be sure to not do too much to avoid a dry result.
I like to make baked peach oatmeal on Sunday mornings, eat a slice hot, and then save the rest for breakfasts during the week. Having breakfast already made sure makes mornings with my early-rising toddler easier!
If you're a peach lover, you need this baked peach oatmeal in your summer routine.