This post contains affiliate links. As an Amazon Associate, I earn from qualifying purchases.
Creamy American buttercream is the go-to for all your cakes! This easy frosting requires no eggs, so it's easy to whip up in minutes.
One thing I love to do is make cakes for my family's birthdays. Even if we're not planning a big gathering, we still have a cake!
I used to be overwhelmed with the idea of frosting a cake, but once I learned how to make my own frosting and embraced my cake decorating kit, I fell in love.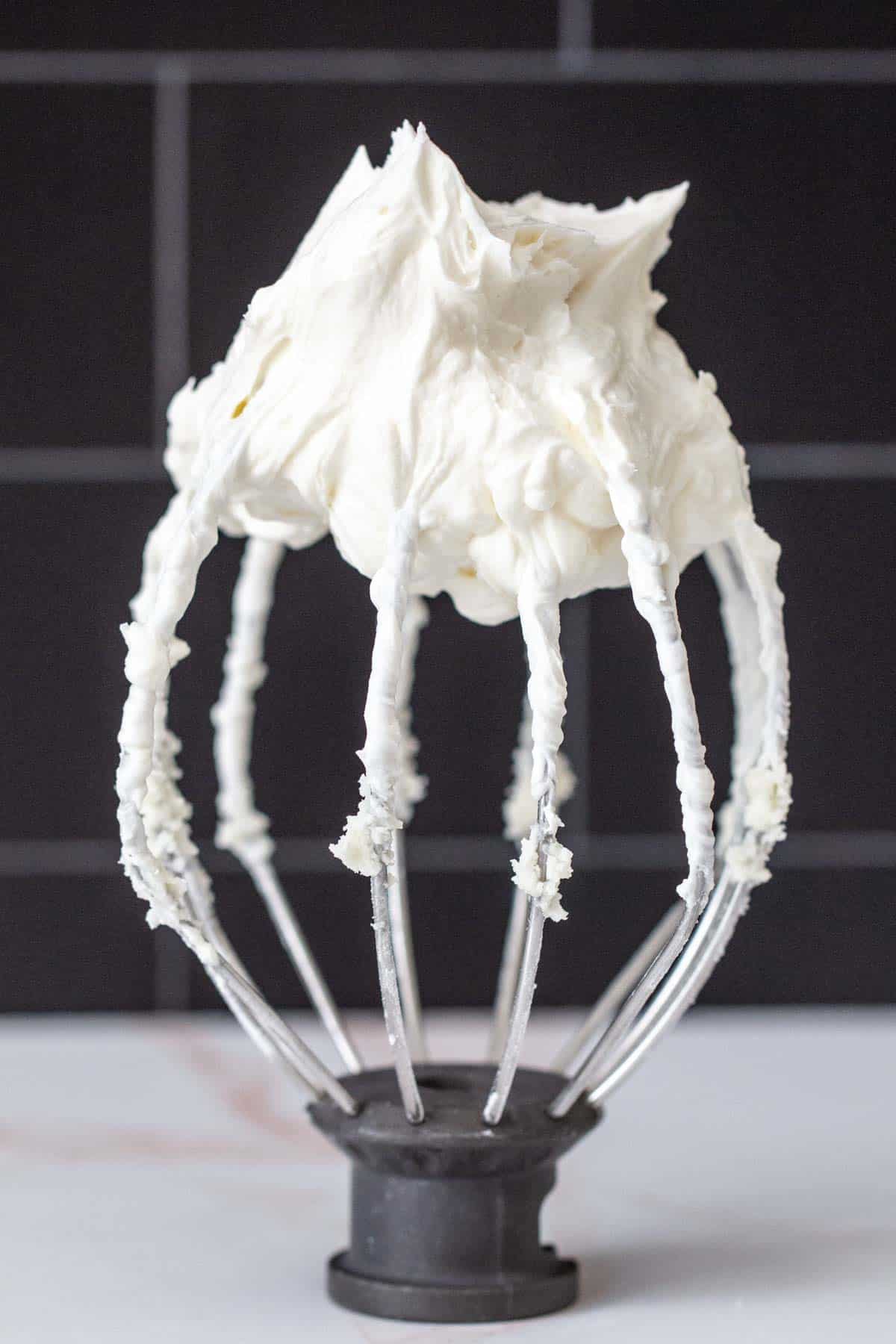 If you're ready to take the next step from canned frosting, give this American buttercream a try. It spreads on cakes easily, and can be flavored or colored in a variety of ways.
Types of buttercream frosting
If you're a fan of baking or baking shows, you might know there are a few different kinds of buttercream.
Swiss buttercream uses a double boiler to lightly cook egg whites and sugar together before adding butter.
Italian buttercream, also called Italian meringue buttercream, is made using a sugar syrup whipped into raw egg whites.
German buttercream is custard-based, using egg yolks and cornstarch.
This recipe is for American-style buttercream, which requires no eggs or heating. It's sweeter than the other varieties, but holds up well for decorating cakes and cupcakes.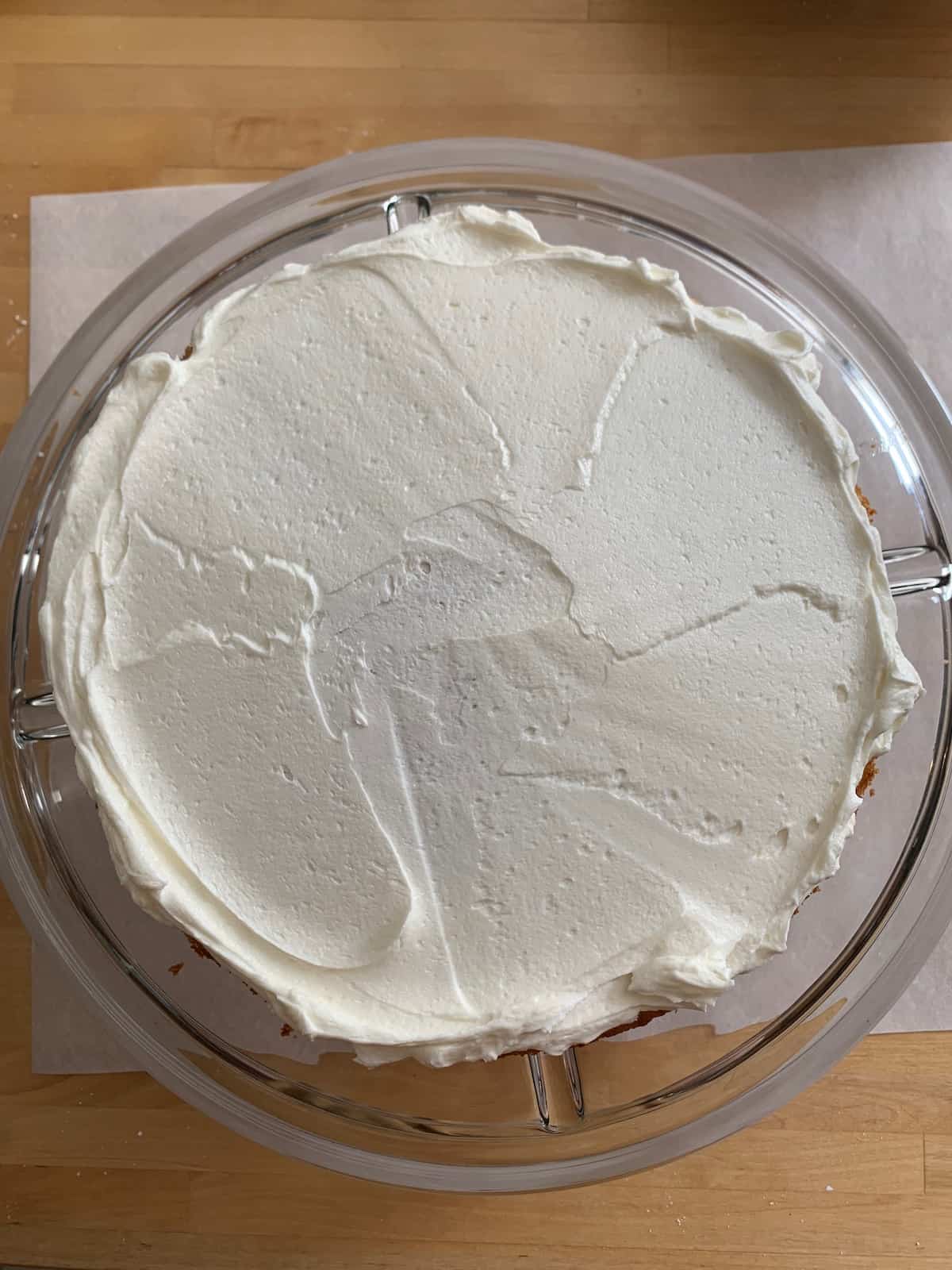 What's the difference between frosting and icing?
While some use the terms frosting and icing interchangeably, they are different things!
Frosting is thick and buttercream based. It's most often used for topping cakes, brownies, and bars, though sometimes it is used for cookies like Lofthouse-style cookies. Frosting holds its shape, while icing does not.
Icing is mainly powdered sugar with milk or water to bind it together into a pourable coating. Icing hardens quickly and is great for cookies or cinnamon rolls.
How to sift powdered sugar
It's important to sift your powdered sugar before mixing it with the butter.
Powdered sugar (also called confectioners sugar) often clumps in the packaging. In order to break up the clumps and ensure the sugar is light and airy, we sift it.
To sift your sugar, lay a flat piece of parchment paper on the counter.
Using a flour sifter or a fine skimmer, add a small amount of sugar. Shake the sifter or skimmer over the paper, tapping the side of it against your hand to help the sugar fall through the holes.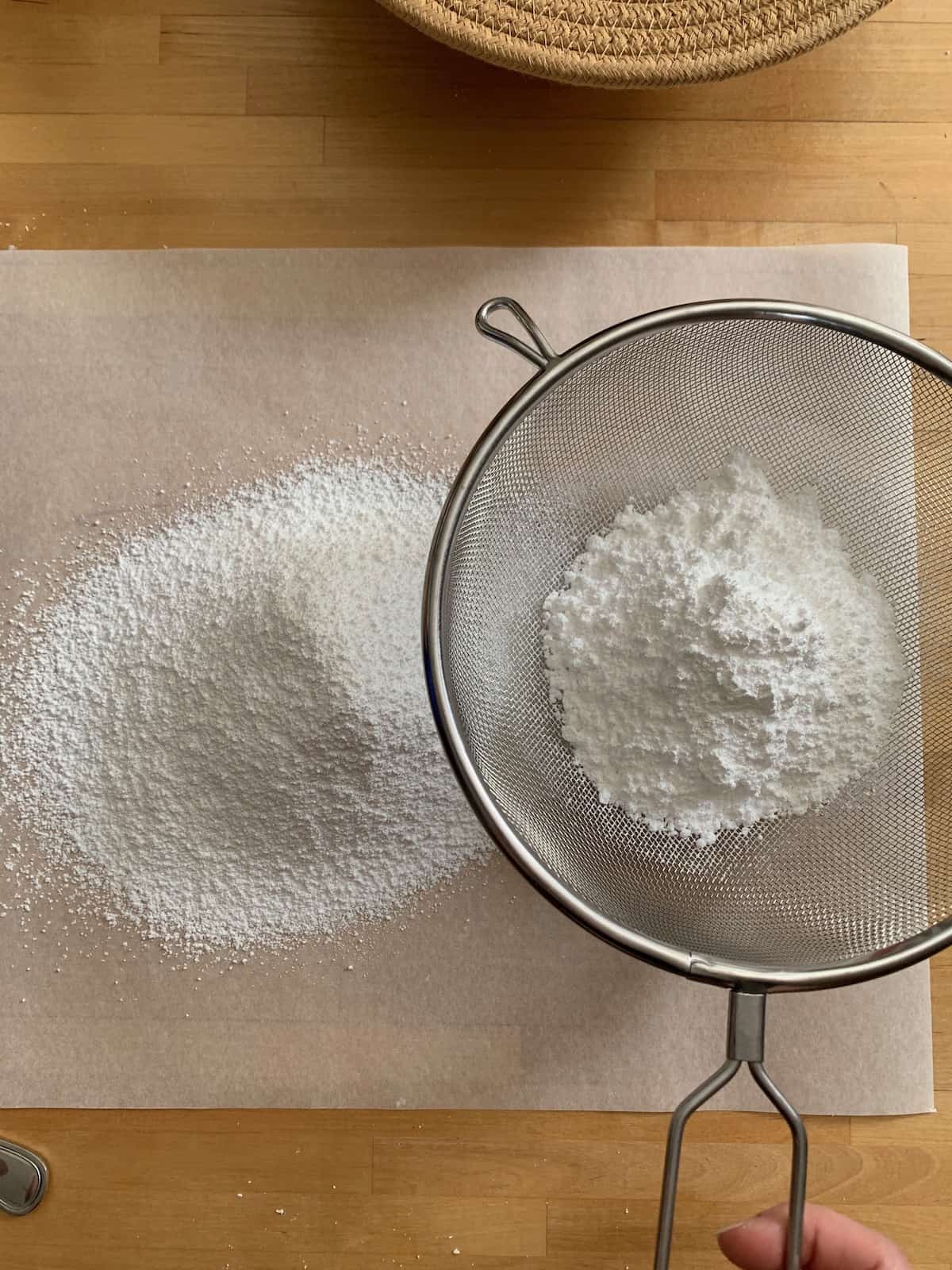 Repeat in batches until all your sugar is sifted. To transfer into a bowl, bring up the sides of the paper and carefully tip the middle into the bowl.
I like to add half the sugar to my bowl, then the butter, and then the rest of the sugar. This helps prevent the butter from sticking to the bottom of the bowl and not getting mixed.
How to make American buttercream
To make buttercream frosting, you'll need either a stand mixer or a large bowl with an electric hand mixer. I prefer the stand mixer, as you can simply turn it on and let it go to work for you.
Add the sifted powdered sugar and softened butter to your bowl and beat on medium until well mixed.
Add the milk, vanilla, and almond extract and beat on low speed until incorporated, then turn to medium-high and beat until the frosting is light and fluffy.
This can take 6-8 minutes, so don't skimp on the time that is needed to add enough air!
Add more milk as needed to make your frosting the desired consistency.
That's it! Now you have homemade frosting for all your favorite cakes.
This recipe makes enough for an 8- or 9-inch layer cake or 24 cupcakes. Double it if you need more!
tip
The trick to getting smooth frosted cakes is to frequently scrap off excess frosting and dip your spreader into a cup of warm water, then continue spreading. It will look a bit wet as you go along, but the frosting will harden up beautifully.
Customizing American buttercream
I like to use a mixture of vanilla extract and almond extract in my buttercream. If you want a pure vanilla flavor, I recommend using vanilla bean paste, which will give your frosting a lovely speckled appearance.
To make your frosting whiter, use clear vanilla extract.
You can also add a tiny amount of purple gel food coloring to counteract the yellow from the butter. Be careful, a little goes a long way!
For chocolate buttercream, replace ½ cup of the powdered sugar with unsweetened cocoa powder. Be sure to sift it just like with the sugar to remove any clumps.
Use orange juice and a bit of orange zest for a citrus flavored buttercream. You can even use orange extract, if you have some.
To make cinnamon buttercream, add 1 teaspoon of ground cinnamon after mixing ingredients. Taste and add more as needed.
You can also add pureed fruit, like in my blackberry buttercream. Make sure to strain out the seeds if needed!
Storing buttercream frosting
You can make buttercream in advance and store it, or store leftovers as needed.
Place in an airtight container, or cover the bowl. Store in the refrigerator for up to 1 week.
You can also freeze frosting. Store it in an airtight container and freeze for up to 6 months.
Thaw overnight in the refrigerator.
When ready to use, whip frosting to re-fluff it, then use as needed.
This homemade vanilla buttercream frosting is so easy to make, you'll be coming up with excuses for baking cakes!
Love this recipe? Please leave a 5-star review below! It means so much when you enjoy my recipes, so let me know how it goes and leave a comment if you have any questions.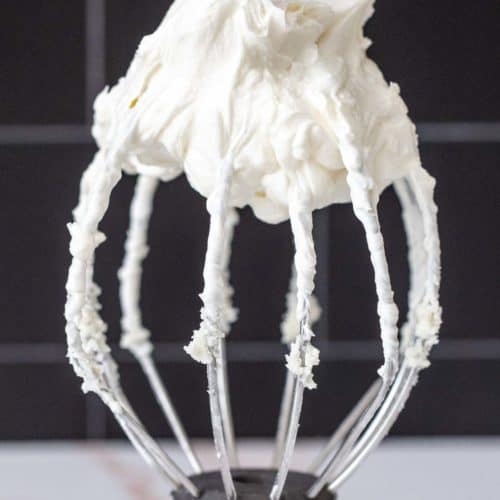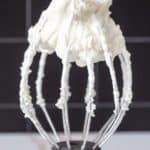 Instructions
Add butter and sifted powdered sugar into the bowl of a stand mixer fitted with the whisk attachment. Beat on low to bring ingredients together, then turn to medium and beat until well mixed.

Add 2 tablespoons milk, vanilla, and almond extract. Beat on low until incorporated, then turn to medium-high and beat until frosting is light and fluffy, at least 5 minutes. Add more milk as needed for desired consistency. Spread on cake as desired.
Notes
Makes enough for 1 8- or 9-inch layer cake or 24 cupcakes.
Nutrition
Calories:
175
kcal
Carbohydrates:
42
g
Protein:
2
g
Fat:
1
g
Cholesterol:
1
mg
Sodium:
95
mg
Fiber:
2
g
Sugar:
30
g
Nutrition information is provided as a courtesy and is an estimate based on online calculators. Any nutritional information found on Stetted should be used as a general guideline only.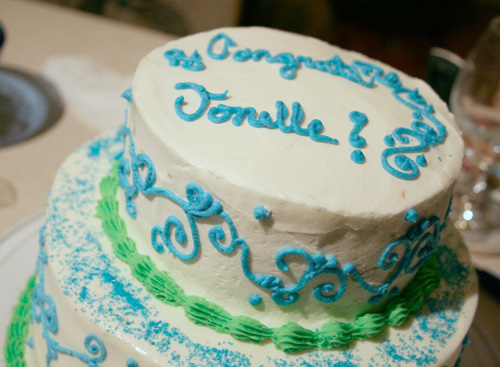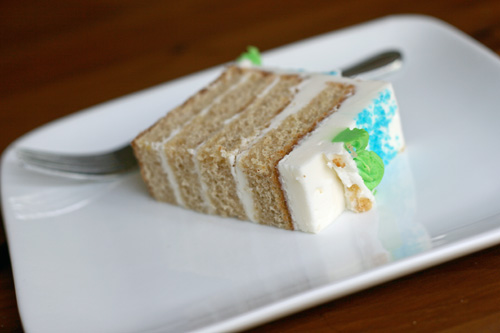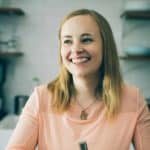 About Megan
I focus on fresh ingredients and easy methods, with spins that keep meals interesting. Dinnertime shouldn't be stressful or complicated, and I'm here to help you enjoy the time spent in the kitchen. Read more…