Swedish Chocolate Cake with Raspberries (Kladdkaka)
This post contains affiliate links. As an Amazon Associate, I earn from qualifying purchases.
Celebrate Midsummer with this simple yet totally decadent Kladdkaka, Swedish Chocolate Cake.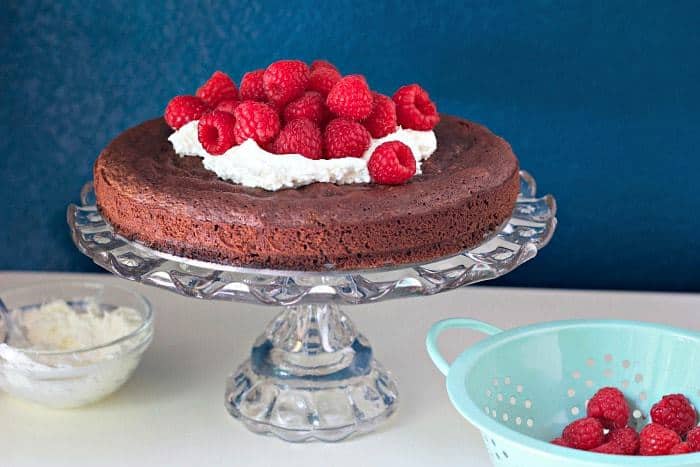 I dream of visiting Sweden. While others might long for Italy or the islands of Hawaii, my heart longs to visit the north country with cold winters and long summer days.
I don't know if it's because I am 1/4 Swedish, the largest part of my heritage, or some other force that drives me there, but as I get older the more Sweden seems to haunt me, appearing in friends' travels and veiled as nonspecific Scandinavian countries in children's movies.
As my grandfather gets older, I think often about what we might have done when I was younger. While in college I saw there was a class on Swedish, and I flirted with taking it so we could converse in his perhaps-forgotten tongue.
I never learned it, and so my exploration of Sweden didn't really begin in earnest until I started to cook.
I wanted to find that there was more to Scandinavian food than lutefisk and meatballs, and thanks perhaps in part to Marcus Samuelsson, who went with the ultra-modern spin, a renewed bit of interest emerged from the younger crowd, who, like me, immediately shunned lutefisk.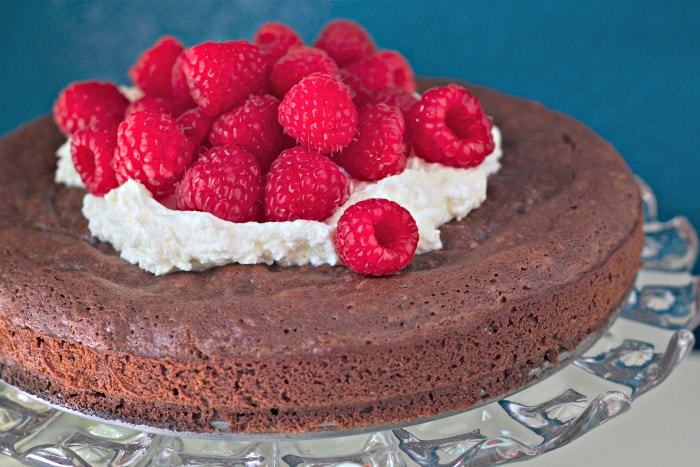 Of course, there is. Especially in summertime, when all the best foods are at their peak, and the whole country is ready to celebrate the long, luxurious days. When wild berries adorn dishes from breakfast to dessert. When fika includes some of the best cake you'll ever have.
(Fika is the practice of coffee and a snack, often connected to having guests over. Thinking back to my childhood, visits to my grandparents house meant the coffee pot was always bubbling, but I never thought about this connection to ancestry. I just assumed it was what all adults did when getting together, and I didn't know it wasn't the norm until I began visiting with my husband's family.)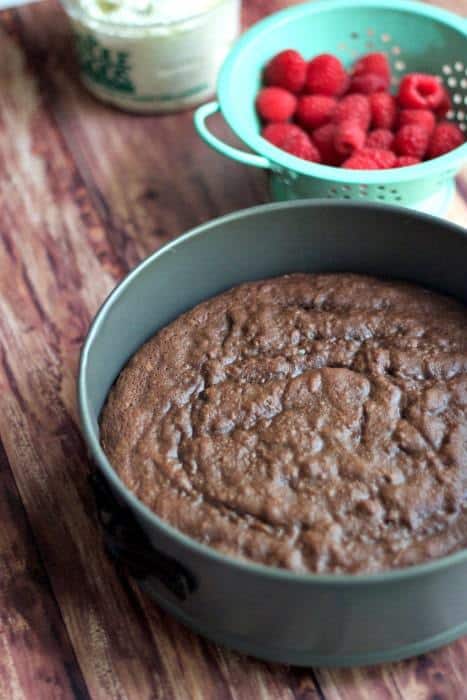 Kladdkaka, or gooey Swedish chocolate cake, is one of the easiest cakes you can make. It only requires a few ingredients, and with a short baking time, there's not much to fuss over.
It melts on your tongue like the best fudgey brownie, the richness the perfect bed for a blanket of whipped cream and berry pillows. Paired with sweet summer berries, it's a wonderful way to celebrate Midsummer.
And yes, I do buy ready-made whipped cream from the Whole Foods Market bakery. Worth every penny.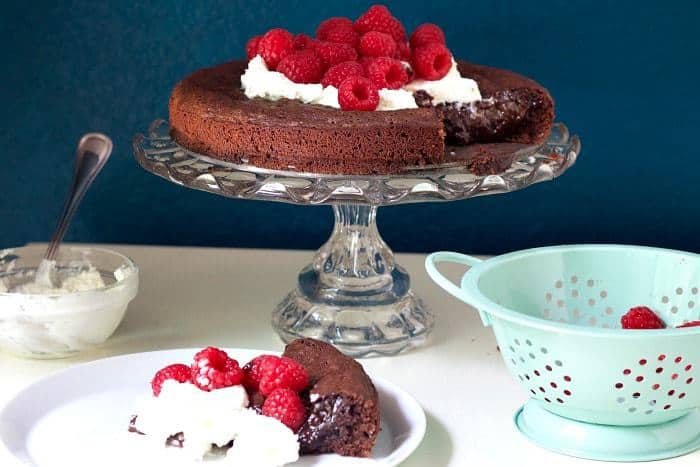 Be sure to not overbake the cake, and cool it completely before cutting. If you cut too soon, the filling won't quite be set. Still delicious, but rather more like a chocolate lava cake than kladdkaka.
As you can see in the above photo, patience isn't often one of my virtues.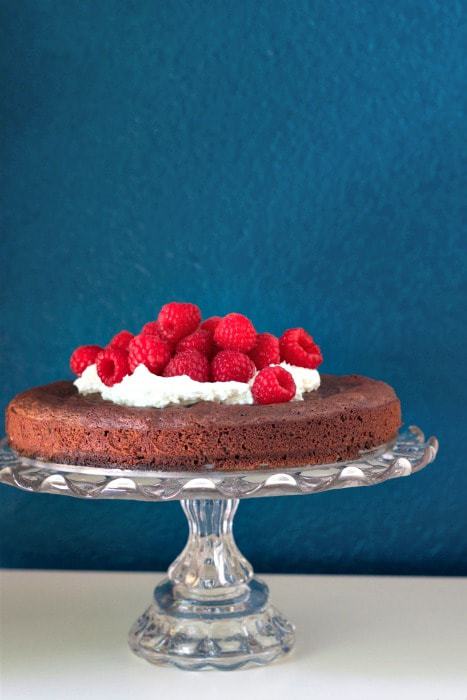 If you don't have caster sugar on hand, you can blitz granulated sugar in your food processor to create superfine sugar.
Superfine sugar is ideal for lots of recipes, because it incorporates into the other ingredients much more quickly than regular granulated sugar. For this cake, that means the gooey mousselike interior won't have a gritty mouthfeel. Try it and see!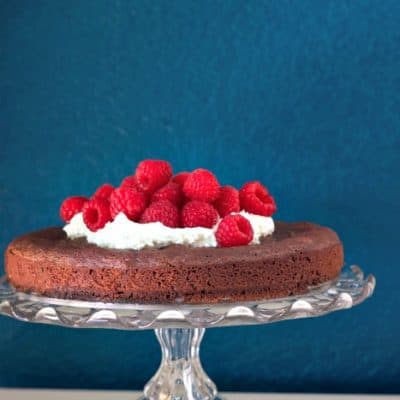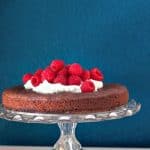 Swedish Chocolate Cake with Raspberries (Kladdkaka)
Celebrate Midsummer with this simple yet totally decadent chocolate cake.
Print
Pin
Save
Saved!
Ingredients
14

tablespoons

unsalted butter

,

cut into chunks

1

cup

bittersweet chocolate disks

,

or chocolate chips

4

large eggs

1

cup

caster sugar

2

cups

all-purpose flour

1

teaspoon

baking powder

Whipped cream and fresh berries

,

for serving
Instructions
Preheat oven to 425°F and grease a 9-inch springform pan.

In a small saucepan, melt the butter. Once melted, remove from heat and whisk in the chocolate until smooth. Set aside to cool.

In a large bowl, whisk together eggs and sugar until foamy. Check that chocolate is cooled, then whisk into the egg mixture.

Gently fold in the flour and baking powder until incorporated.

Pour batter into prepared pan and bake for 12 minutes.

Let cool completely before serving. Dollop with whipped cream and tumble berries on top.
Notes
If you don't have caster sugar, blitz granulated sugar in a food processor to make the superfine sugar.
Nutrition
Calories:
453
kcal
Carbohydrates:
47
g
Protein:
7
g
Fat:
27
g
Saturated Fat:
16
g
Cholesterol:
118
mg
Sodium:
84
mg
Fiber:
4
g
Sugar:
23
g