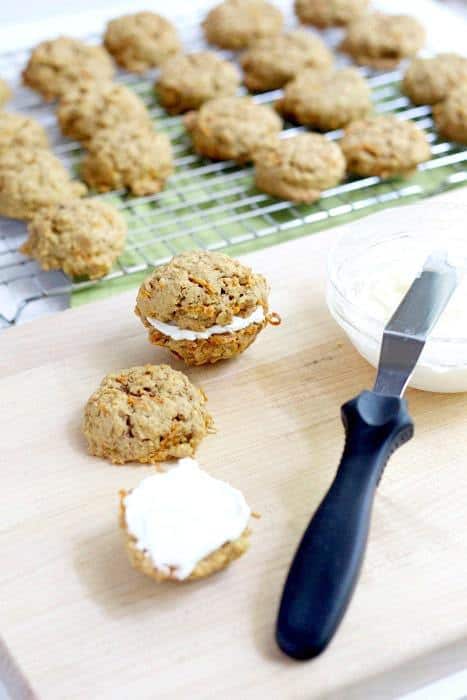 Confession time.
I'm not really allowed to have cookies in the house. I mean, no one is cracking the whip on that one, but I know my own weaknesses. Cookies in the house means I eat the cookies. Like, all of them. Cookies are pretty innocent sitting in their safe jar, just hanging out, reading the Cookie Times or whatever it is cookies do. But when I go into the kitchen I see them, and it can't be helped. They must be eaten.
I've taken to only baking smaller batches of cookies, either scaling down or freezing the extra dough for later snack attacks (this helps because half the time I can't be bothered to turn the oven on), but avoidance isn't really the best solution for anything. I know this about work and relationships, and while it might be silly, the same holds true for food.
Having healthier options around seems like a no-brainer, but I'm not always the best at putting it into practice. I've mentioned before that I grew up eating lots of junk food, and even after immersing myself in farmers markets and cooking from scratch, I still have those powerful taste memories of fat and sugar and salt. So when I find a recipe that promises to mellow out my sweet tooth and is loaded with healthy ingredients, it moves to the front of my to-make list.
These sandwich cookies have shredded carrot in them, and combined with the cream cheese frosting they're like a handheld carrot cake. I'm planning to try them with zucchini as well, because I'm a big fan of zucchini bread.
You can skip the frosting if you want and just eat 'em plain if you like. I won't judge if they make their way to your breakfast plate.
Check out my post for Double-Stuffed Oatmeal Cookies over at Recipe.com!
For more tasty inspiration, check out my Cookies board on Pinterest!
Follow Megan Myers | Stetted's board Cookies on Pinterest.