The 11 Best French Restaurants in Austin
This post contains affiliate links. As an Amazon Associate, I earn from qualifying purchases.
Wondering where to get French food? These are the best French restaurants in Austin.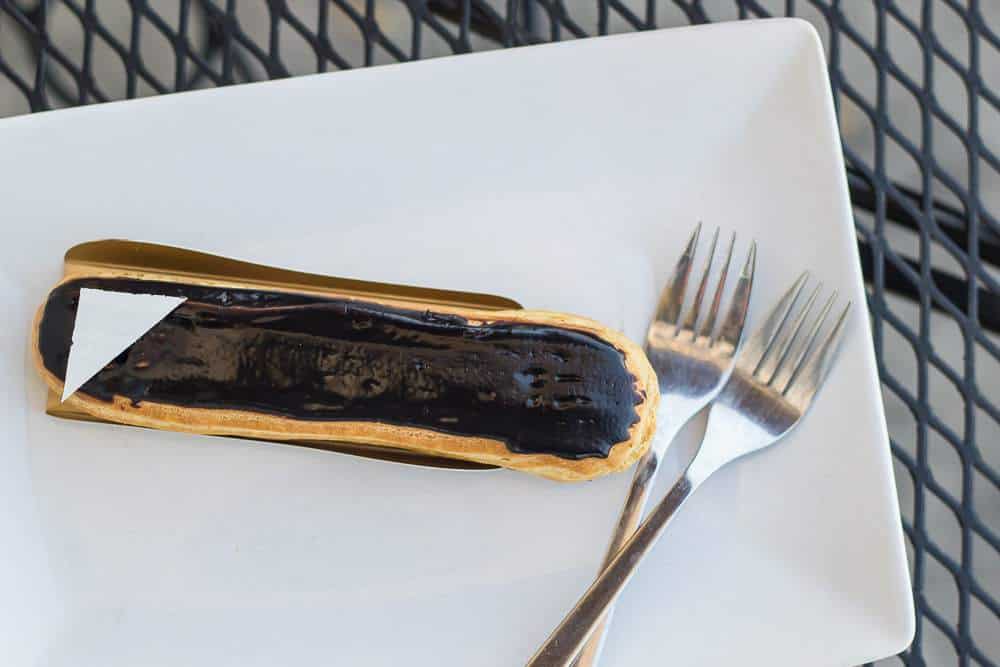 Whenever I talk about French food in Austin, people are surprised that there are multiple places to choose from. Unfortunately, two of the best options in town from my 2015 list, Arro and la V, are now closed. It was a blow for those of us who love French-influenced food, but we're lucky to have other places to head to for our francophile fix.
Most of the French restaurants in Austin are quite casual, reminding me more of the cafes of daily Paris life than the more extravagant restaurants people come to associate with French food. That's perfectly fine with me — I'd much rather relax over a pastry, a cafe au lait, and some conversation with friends weekly rather than get spiffed up for a night out every few months.
The restaurants I've included are listed in alphabetical order; there's just no way to properly compare them, in my opinion! They each bring something special to the table, whether it comes from delicate pastries, delightful cocktails, or traditional entrees.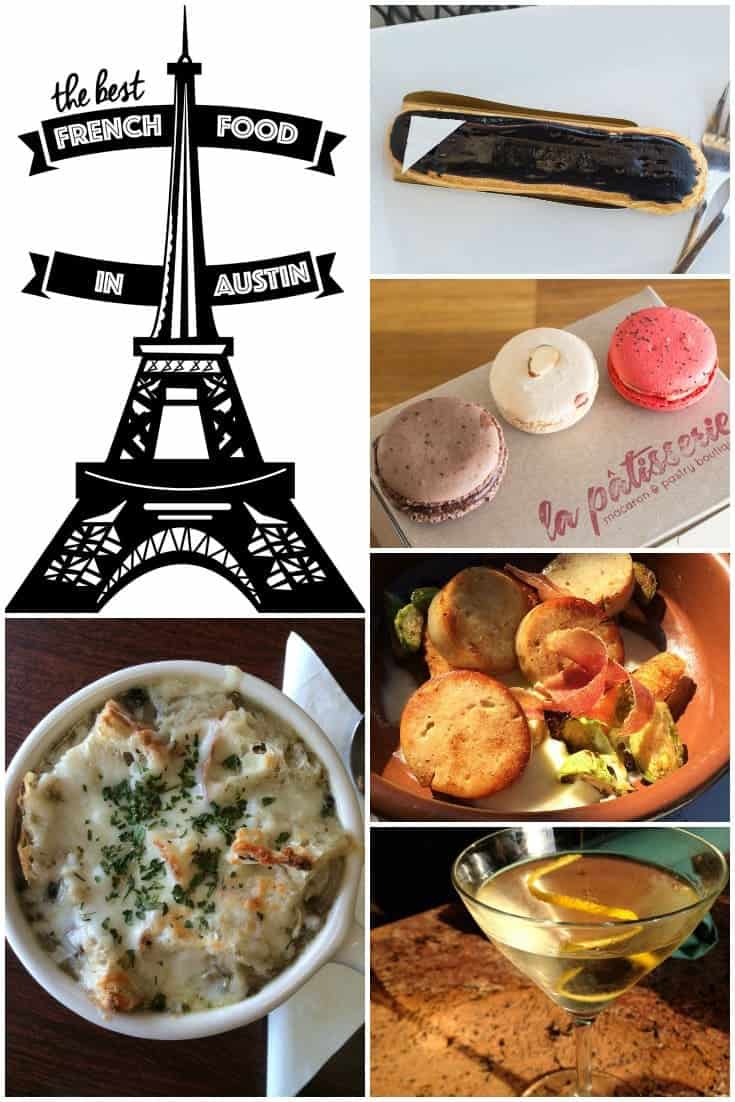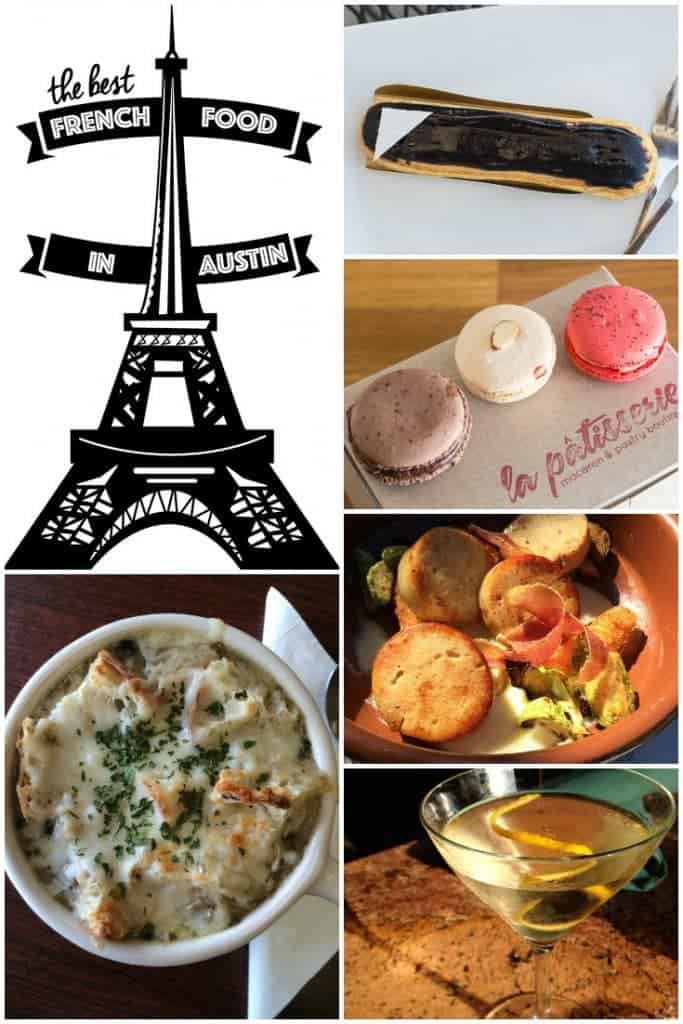 No matter what your favorite tastes are, there's something for everyone at these Austin hot spots. Here's my newly updated list for the best French restaurants in Austin!
Baguette et Chocolate
12101 FM 2244, Bee Cave, 78738
Tuesday-Saturday 7:00am-4:00pm
Sunday 8:00am-2:00pm
Closed Mondays
This is a bit of a hidden gem, as the restaurant is tucked away off in Bee Cave. That doesn't mean it doesn't get brisk business, however — when I visited on a Saturday the place was jam-packed with older couples, families with small children, and high school students. Their menu features a variety of sweet and savory crêpes, sandwiches, salads, soup, and more. The savory crêpes are called galettes and are made with buckwheat flour, which is very traditional. They also stock plenty of pastries, breads, desserts, and macarons. Be sure to try the kouign amman, which is worth every sweet buttery bite.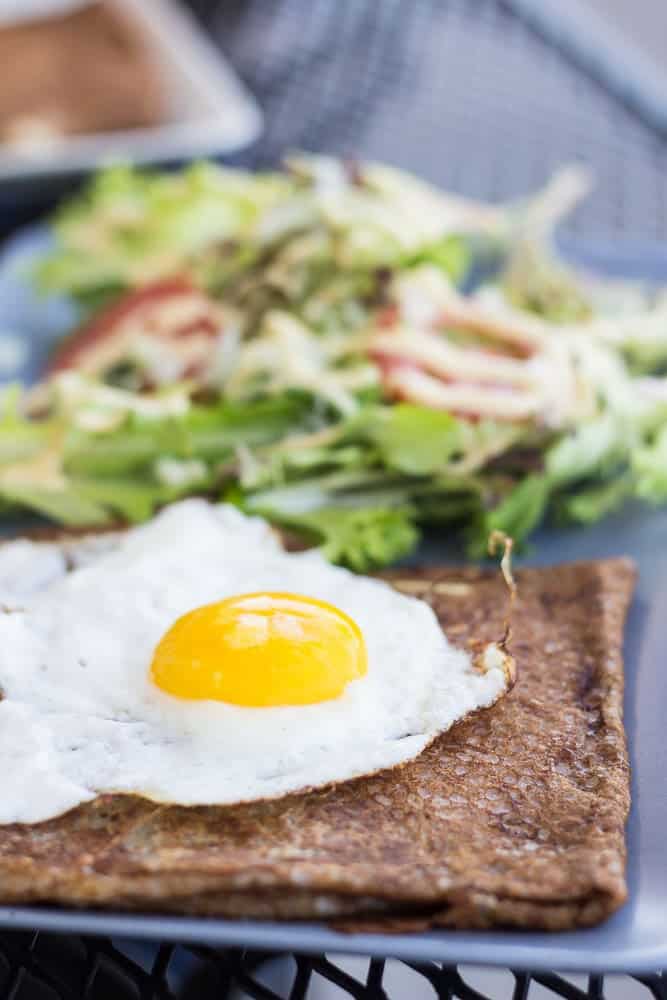 Galette Complet at Baguette et Chocolat
Blue Dahlia Bistro
1115 E. 11th St, Austin, 78702
Monday-Thursday 8am-10pm
Friday 8am-11pm
Saturday 9am-11pm
Sunday 9am-10pm
Blue Dahlia is a cozy spot that is perfect for lunch, especially when you can enjoy the outdoor patios in the front and back of the restaurant. I love to head there for their tartines, open-faced sandwiches with a variety of toppings, as well as the cassoulet. Stop by for breakfast and be sure to get the bread basket, served with Nutella and housemade jams as well as their daily frittata. Their meat and cheese platter is what to order if you happen to stop by for happy hour, which starts at 3:30.
Chez Nous
510 Neches St, Austin, 78701
Lunch: Tuesday – Friday; 11:45am – 2:00pm
Dinner: Tuesday – Sunday 6:00pm – 10:30pm
Closed Mondays
This classic downtown spot has been serving up French favorites since 1982, making it one of the go-to restaurants if you're looking for European cuisine. Serving up housemade pâté, escargot, duck confit, and steak frites in a cozy atmosphere, this is the perfect spot for a special date. Open for lunch and dinner, their prix fixe menu gives you the best value for trying a variety of dishes.
Crêpe Crazy
3013 South Lamar Blvd, Austin, 78704
Monday-Saturday 9:00am-9pm
Sunday 9:00am-4:00pm
Also open in Dripping Springs on 290
Crêpe Crazy one of the quietest restaurants in town. Why? Because the owners (and at least some of) the workers are deaf and use sign language to talk. This is by no means a problem for ordering from their expansive crêpe menu, especially as a helpful sign directs patrons to point out their desires. Crêpe Crazy has its roots in Russia, but many of the crêpe flavors are traditional French combinations.
Elizabeth Street Cafe
1501 South 1st Street, Austin, 78704
Sunday-Thursday 8:00am-10:30pm
Friday & Saturday 8am-11:30pm
While Elizabeth Street Cafe is often thought for Vietnamese food only, they serve up a variety of French dishes. After all, Vietamese cuisine is heavily influenced by the French, so it's no surprise to find escargot, crêpes, financiers, and pots de crème served up with their own special twist. They open early, making it a great place to stop for a special breakfast before work.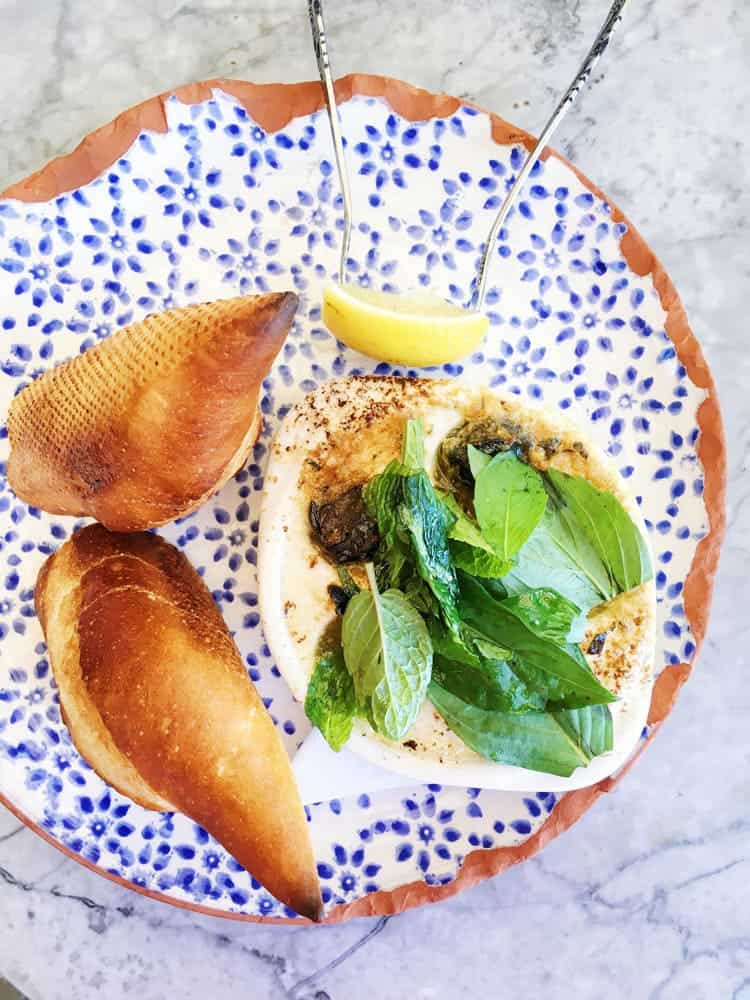 Escargot at Elizabeth Street Cafe – Photo courtesy of Kristin Vrana
épicerie
2307 Hancock Drive, Austin, 78756
Sunday 10:30am-3pm
Monday-Thursday 10:30am-9:30pm
Friday & Saturday 10:30am-10:30pm
Tucked into a small house in the Rosedale neighborhood, épicerie is one of my favorite places to go for lunch. Not only are they putting out stellar pastries including beignets and macarons (get the chocolate chip cookie if the macarons aren't on offer) , they also offer a variety of excellent cheeses, craft beers, wines, and specialty chocolates and condiments. My favorite dish there is the chicken terrine, with fried Brussels sprouts, potato croquettes, ham, and melty raclette cheese.
Hopfield's
3110 Guadalupe St, Austin, 78705
Daily 11am-midnight
Hopfield's might not seem like the place for French food, but they're serving up classic dishes like moules frites, salade niçoise, and merguez sausages. The place can get packed during football and futbol games, but the expansive back rooms and outdoor patio provide plenty of space away from the big screen. With a wide selection of craft beers and curated French wines, Hopfield's is a great place to gather with friends or grab a drink and snack while working on your laptop.
Justine's
4710 E. 5th St, Austin, 78702
Wednesday-Monday 6pm-2am
Closed Tuesdays
Of all the French restaurants in Austin, Justine's is the one that reminds me most of the places we dined in Paris. From the vivacious atmosphere to the classic menu, it just feels like one of the neighborhood spots you pop into after walking home from work. Of course, that means it gets plenty busy, so be prepared to wait or sit at one of the (regretfully) smaller tables on the patio. Start off with a cheese plate and be sure to get a wine recommendation from their excellent list, or try a classic cocktail like the Kir Royale.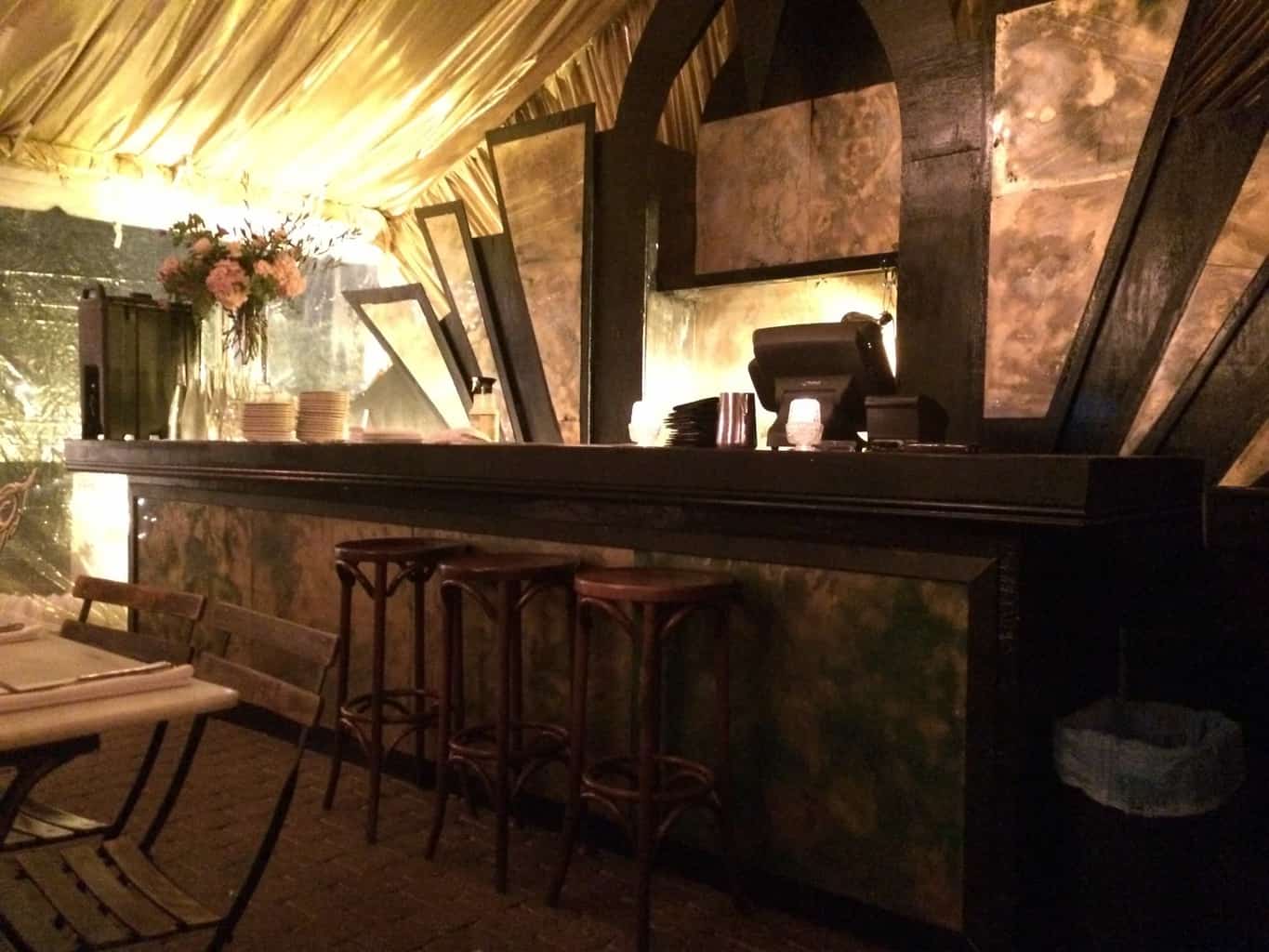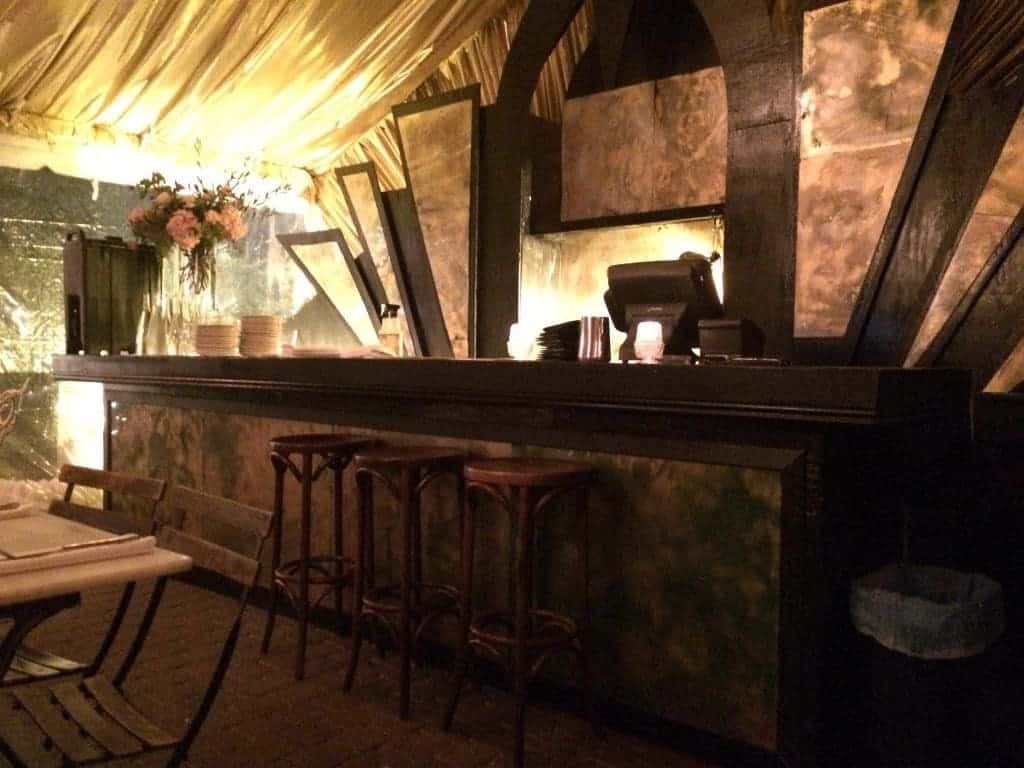 The bar on the patio at Justine's
La Patisserie (Austin)
602 W. Annie Street, Austin, 78704
Daily, 8:00am-5:00pm
This cute little bakery is tucked away off South First in a renovated house. With a wide selection of macarons, eclairs, and croissants, as well as their own croissant-donut "crobrios", this is a must-stop for anyone looking to get their sweets fix. Their pastries and macarons are also available in many locations across town, including Royal Blue Grocery, Houndstooth Coffee, and in.gredients.
La Patisserie (Pflugerville)
2604 W. Pecan St, Suite C, Pflugerville 78660
Tuesday-Friday 7am-2pm
Saturday 8am-2pm
Sunday 8am-1pm
Closed Mondays
Hidden away in Pflugerville just north of Austin, La Patisserie (not connected to the Austin bakery) brings French authenticity to the suburbs. Not only are they serving up dessert favorites like opera cake, macarons, and tarts, as well as croissants and quiches, they also have a variety of dishes for lunch. Their French onion soup is smothered in melted cheese and full of flavor. French pop music filtered through the small space helps you forget you're in a bright white strip mall.
Péché
208 W. 4th St, Austin, 78701
Monday-Friday 4pm-2am
Saturday-Sunday 5pm-2am
Happy hour: All day Sunday and Monday, Tuesday-Friday 4-7pm
Péché is still my go-to location for cocktails downtown. If you've been keen to try absinthe, this is the place to go, with a wide variety on hand and ready to craft into cocktails. The bartenders are extremely knowledgeable (many other bartenders in town head here to learn from them) and can create a drink you'll love. Their food is excellent as well, with a daily menu that changes with seasonal availability, and a few classics that are always on the menu like steak tartare, mac & cheese, and braised rabbit. Don't forget their pomme frites with house-made ketchup!
Get all the best recommendations for food in town in this year's Austin Food Blogger Alliance City Guide!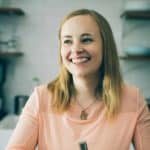 About Megan
I focus on fresh ingredients and easy methods, with spins that keep meals interesting. Dinnertime shouldn't be stressful or complicated, and I'm here to help you enjoy the time spent in the kitchen. Read more…