French Food in Austin: Mais Oui!
This post contains affiliate links. As an Amazon Associate, I earn from qualifying purchases.
As part of the 2015 AFBA City Guide, I'm sharing my picks for the best French food in Austin!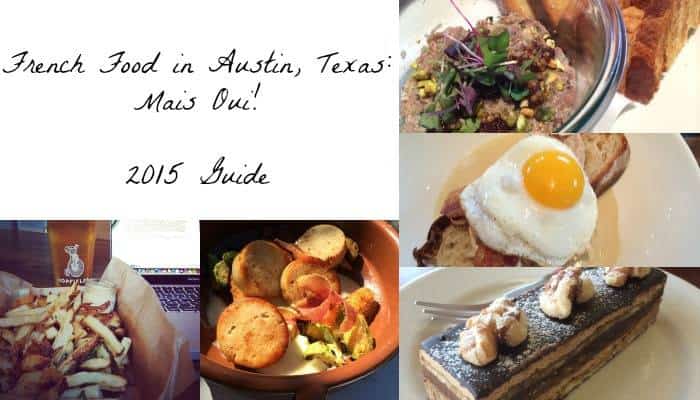 While ramen, sushi, and tacos are forever trending in Austin, there's plenty of other international food to be found all over town. As part of the 2015 AFBA City Guide, I took to the streets try as much of my favorite cuisine as possible: French!
Got a hankering for snails, croissants, or steak frites? Look no further than these French and French-inspired restaurants in Austin.
Looking for an updated list? Head over to the 2016 guide to the best French restaurants in Austin.
Chez Nous
510 Neches St, Austin, 78701
Lunch: Tuesday – Friday; 11:45am – 2:00pm
Dinner: Tuesday – Sunday 6:00pm – 10:30pm
Closed Mondays
This classic Austin spot has been serving up French favorites since 1982, making it one of the go-to restaurants if you're looking for European cuisine. Open for lunch and dinner, their prix fixe menu gives you the best value for trying a variety of dishes.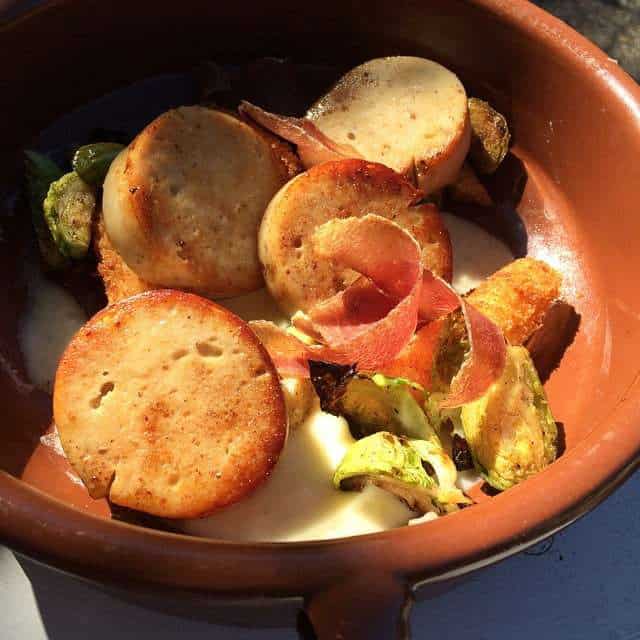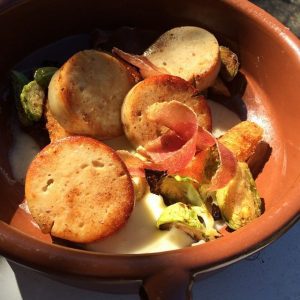 Epicerie
2307 Hancock Drive, Austin, 78756
Sunday 10:30am-3pm
Monday-Thursday 10:30am-9:30pm
Friday & Saturday 10:30am-10:30pm
Tucked into a small house in the Rosedale neighborhood, Epicerie is one of my favorite places to go for lunch. Not only are they putting out stellar pastries including beignets and macarons (get the shortbread if the macarons aren't on offer) , they also offer a variety of excellent cheeses, craft beers, wines, and specialty chocolates and condiments. My favorite dish there is the chicken terrine, with fried Brussels sprouts, potato croquettes, ham, and melty raclette cheese.
la v – NOW CLOSED
1501 E. 7th St, Austin, 78702
Tuesday-Thursday 5-10pm
Friday-Saturday 5-10:30pm
Sunday brunch 10:30-2pm
Sunday dinner 6-9pm
la v is everything one could want in a restaurant for a ladies' night, brunch, or special dinner out. Impeccably designed, la v has an incredible menu that makes it difficult to choose. I recommend heading there for brunch, where you can get stellar cocktails, amazing pastries, and mouthwatering savories without overstuffing yourself. The service here is also excellent, and my friends and I enjoyed a lingering brunch with dishes to share (except dessert, never share dessert!) and no pressure to free the table. Head over for Àpres Midi and get 25% off the bar menu from 5-6:30pm Tuesday-Friday.

Justine's
4710 E. 5th St, Austin, 78702
Wednesday-Monday 6pm-2am
Closed Tuesdays
Of all the French restaurants in Austin, Justine's is the one that reminds me most of the places we dined in Paris. From the vivacious atmosphere to the classic menu, it just feels like one of the neighborhood spots you pop into after walking home from work. Start off with a cheese plate and be sure to get a wine recommendation from their excellent list, or try a classic cocktail like the Kir Royale.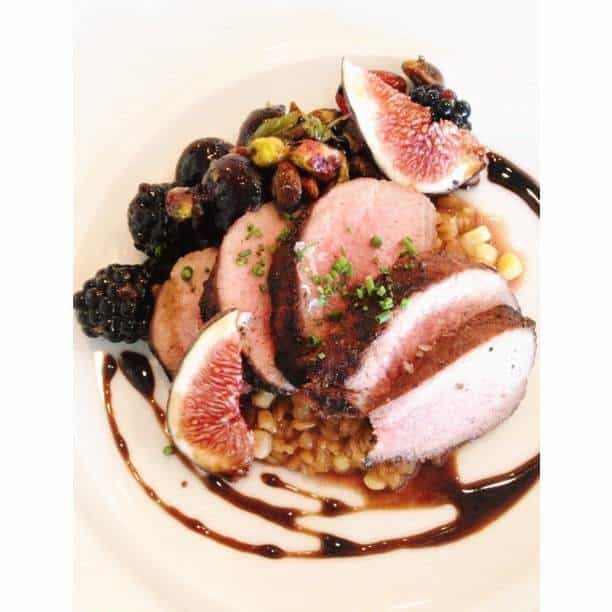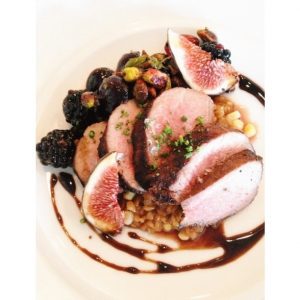 Arro – NOW CLOSED
601 W. 6th St, Austin, 78701
Sunday-Wednesday 5pm-10:30pm
Thursday-Saturday 5pm-midnight
Happy hour: Monday-Friday 5-6:30pm
I'll admit that I'm a bit of a fangirl of Chef Andrew Curren's restaurants, so it's no surprise that I loved Arro right off the bat. Be sure to order bread from Easy Tiger, or get a selection of cheeses. The entrees vary from classic to seasonal, and I loved the antelope dish I had on my first time there (psst, bring it back, Chef Drew!). Top it all off with chocolate pot de crème or profiteroles. To complement the dinner, ask for a wine recommendation from their master sommelier-curated list. Arro also does special wine pairing dinners for those looking to expand their wine knowledge or just have a delicious meal.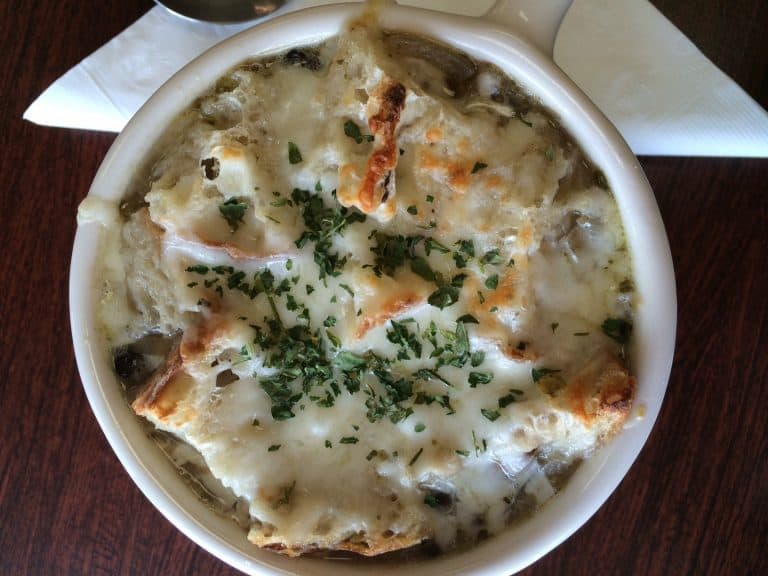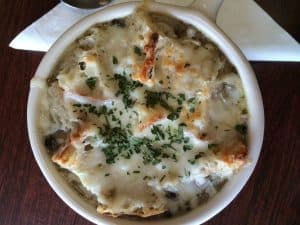 La Patisserie (Pflugerville)
2604 W. Pecan St, Suite C, Pflugerville 78660
Tuesday-Friday 7am-2pm
Saturday 8am-2pm
Sunday 8am-1pm
Closed Mondays
Hidden away in Pflugerville just north of Austin, La Patisserie brings French authenticity to the suburbs. Not only are they serving up dessert favorites like opera cake, macarons, and tarts, as well as croissants and quiches, they also have a variety of dishes for lunch. I opted for their French onion soup, smothered in melted cheese and full of flavor, and next time I've got my eye on the Croque Monsieur, a classic grilled sandwich. Bonus: they play French pop over the speakers to get you fully immersed in the mood.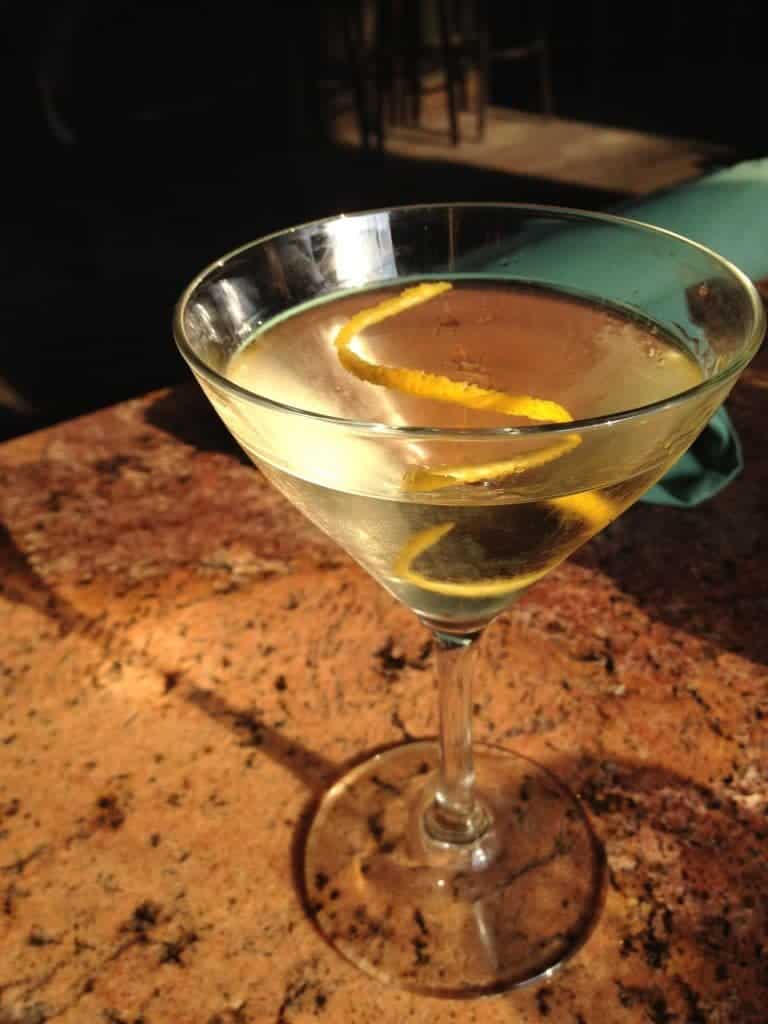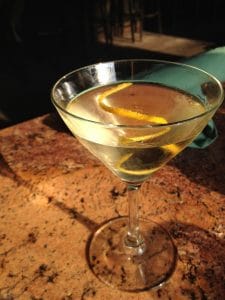 Péché
208 W. 4th St, Austin, 78701
Monday-Friday 4pm-2am
Saturday-Sunday 5pm-2am
Happy hour: All day Sunday and Monday, Tuesday-Friday 4-7pm
My go-to for cocktails, Péché has been a favorite for years. If you've been keen to try absinthe, this is the place to go, with a wide variety on hand and ready to craft into cocktails. The bartenders are knowledgeable (many other bartenders in town head here to learn from them) and can create a drink you'll love. Their food menu is top notch as well, with a daily menu that changes with seasonal availability, and a few classics like steak tartare, mac & cheese, and braised rabbit. Don't forget their pomme frites with house-made ketchup too!
Blue Dahlia Bistro
3663 Bee Cave Road, West Lake Hills
Monday-Thursday 8am-10pm
Friday 8am-11pm
Saturday 9am-11pm
Sunday 9am-10pm
Blue Dahlia is a cozy spot that is perfect for lunch, especially when you can enjoy the outdoor patios. I love to head there for their tartines, open-faced sandwiches with a variety of toppings. Stop by for breakfast and be sure to get the bread basket, served with Nutella and jams as well as their daily frittata.
Hopfield's
3110 Guadalupe St, Austin, 78705
Daily 11am-midnight
Hopfield's might not seem like the place for French food, but they're serving up classic dishes like moules frites, salade niçoise, and merguez sausages. The place can get packed during football and futbol games, but the expansive back rooms and outdoor patio provide plenty of space away from the big screen. With a wide selection of craft beers and curated French wines, Hopfield's is a great place to gather with friends or grab a drink and snack while working on your laptop.
Now, I'm sure I missed a few places around town. What are your favorite spots for French food in Austin? Be sure to check out all of the other 2015 Austin City Guides for the best places in town!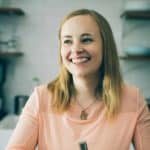 About Megan
I focus on fresh ingredients and easy methods, with spins that keep meals interesting. Dinnertime shouldn't be stressful or complicated, and I'm here to help you enjoy the time spent in the kitchen. Read more…