Chocolate avocado mini donuts are full of chocolate and healthy fats.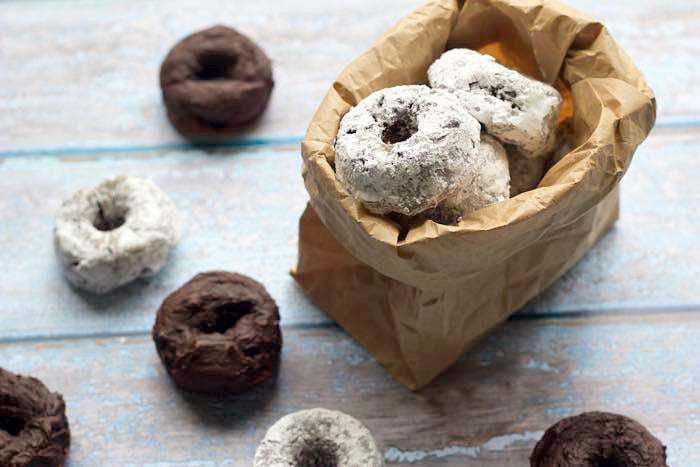 The sun came out last week, which felt like a miracle after days of gray drizzle. When it happened, you could feel the whole city lift up, frustrations melting away to smiles again. When you live in a city that shines most of the year, it's remarkable how much a single week of winter weather affects you.
We tried to battle the gloom with movies, games, and of course with homemade meals, starting with these chocolate avocado mini donuts. Donuts create endorphins, right? I know they make me happy, and they certainly make the kids happy. It's hard to beat having chocolate for breakfast.
These particular donuts make me even happier because they are filled with creamy avocado. Now, I know some people eat avocado simply because it's good for you, but I love the natural richness it adds to recipes, whether you're using it on top of a sandwich or mixing it into baked goods as I did here.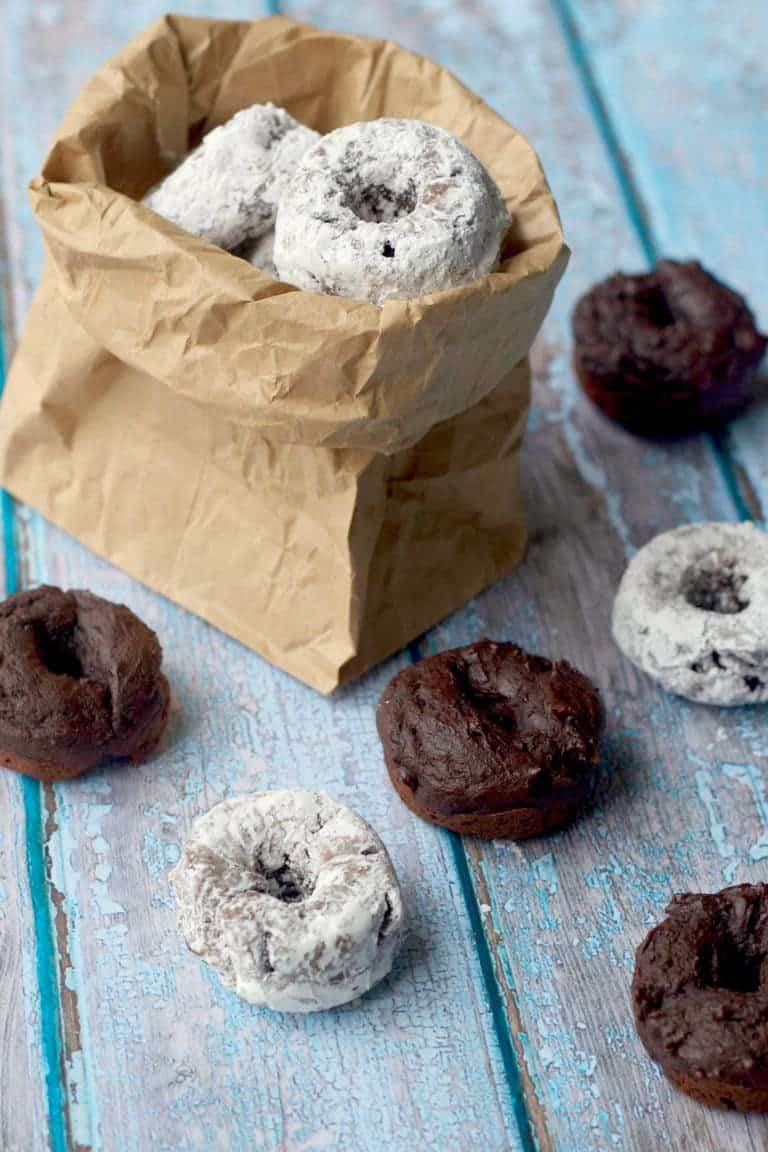 These chocolate avocado mini donuts are wonderfully rich from two kinds of chocolate as well as the avocado, but they're aren't killer sweet. You can shake the cooled donuts in powdered sugar for added sweetness, or create a glaze if you like, but I enjoy this as they are, warm from the oven. They're equally good with your morning coffee or a cold glass of milk in the afternoon.
If you don't have a mini donut pan, you can use a regular donut pan, and if you don't have that, simply bake these in a muffin tin, increasing the time to account for the different pan size. No matter the pan size, they'll turn out rich and delicious, and ready for breakfast in less than 30 minutes.
Be sure to use a ripe avocado, and mash it as smoothly as possible before mixing with the other ingredients. This will ensure it melts perfectly into the batter and create the best bites possible!



Check out these other donut recipes:
Baked Samoa Donuts – Stetted
Baked Gingerbread Mini Donuts – Pinch of Yum
Strawberry Doughnuts – Stetted
Cinnamon Sugar Donuts – Crunchy Creamy Sweet
Baked Yeast Doughnuts – Stetted
Baked Apple Cider Donuts – the kitchn
For more morning inspiration, check out my Breakfast board on Pinterest!
Follow Megan Myers | Stetted's board Breakfast on Pinterest.