Kitchen Remodel: Coffee Bar
This post contains affiliate links. As an Amazon Associate, I earn from qualifying purchases.
I have certain priorities in life. The latest one was demanding that our new coffee bar area had to be finished before we tore apart the kitchen, because while we may be crazy to take on this project, there is is no way I am going to go through it without coffee access 24/7.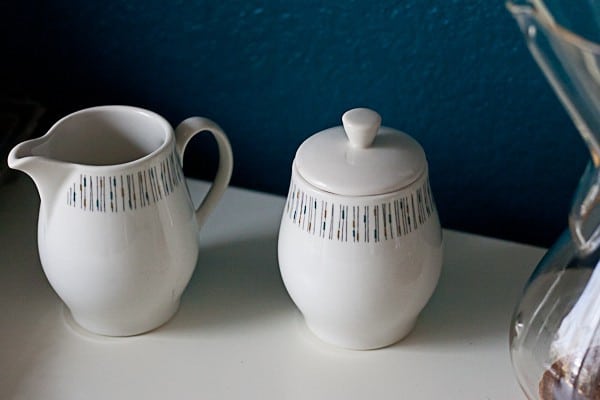 I don't have a "before" image of the area, but it included an awful 4-bulb light that came with the house, and the small round table that was our very first dining table. We don't actually need that table, because we have a bigger one in another part of the great room, but the proximity to the kitchen and huge patio window made it the easiest place to take photos and then eat. However, the table also was in the way of the patio door and our the master bedroom door, so it was only a matter of time before I went crazy and flung it out the door.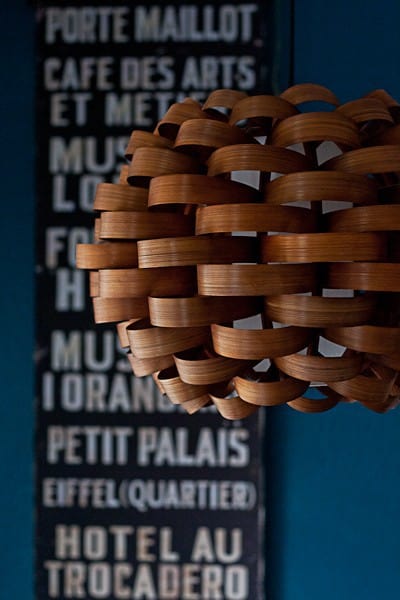 The light is my favorite part of the room right now – it was more than I normally would spend for a light, but in my 30's I'm finally realizing that choosing more expensive items I love over cheaper so-so items is the way to go.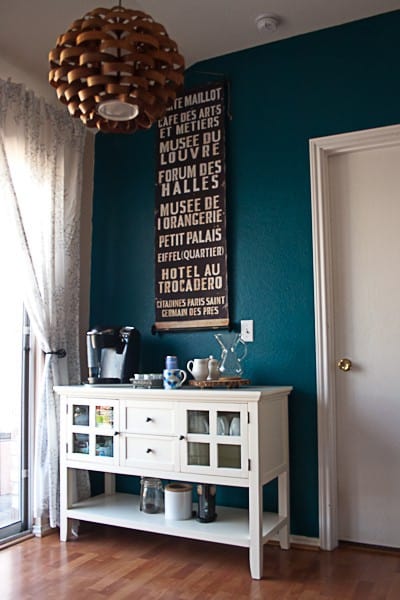 For the coffee bar itself, finding the right piece was harder than I thought it would be. It ended up being the last bit of the design, but once I saw this sideboard I knew it was exactly what I wanted. It has quite a bit of storage but isn't bulky. The top drawer holds K-cup packs, while the bottom drawer has reusable coffee pods and filters for the Chemex.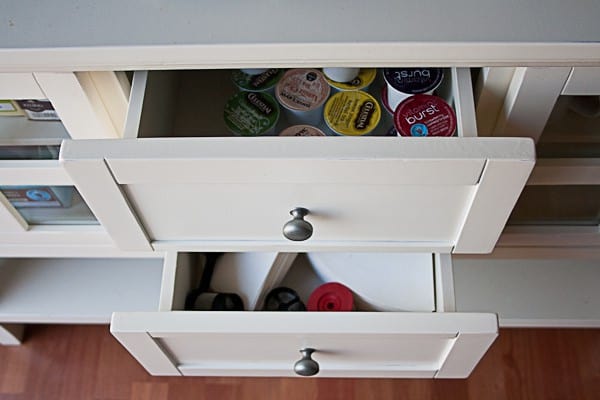 Combined with some wall color left over from our move-in painting, it makes for a cheery place to grab a cup of coffee or tea.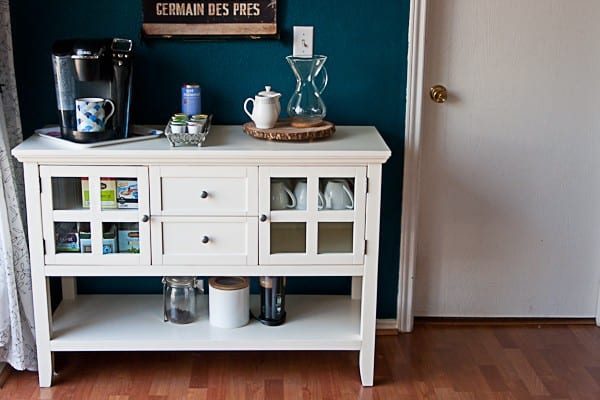 And yes, we have multiple coffee makers. Don't you?
Item details:
Paint: Behr "Realm"
Pendant lamp, wall hanging, and metal tray: red (Fredericksburg, Texas)
Sideboard: "Ronan", Pier1
Creamer and sugar set: Vintage "Jackstraws" pattern, Uncommon Objects (Austin)
White mugs (inside cabinet): Crate & Barrel (discontinued)
Blue mug: Jonathan Adler
Do you have a special area of your kitchen for coffee? I'd love to see it!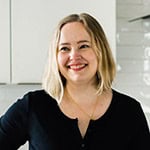 About Megan
I focus on fresh ingredients and easy methods, with spins that keep meals interesting. Dinnertime shouldn't be stressful or complicated, and I'm here to help you enjoy the time spent in the kitchen. Read more…