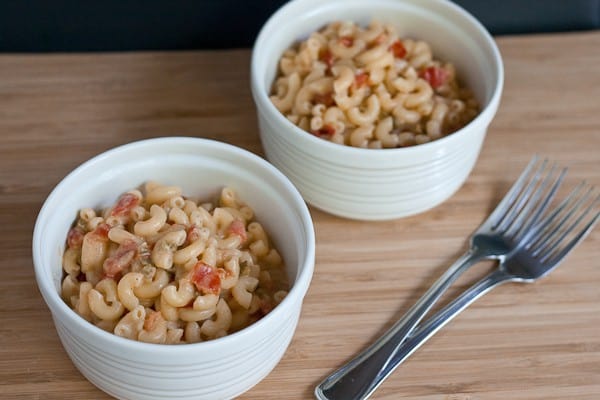 When I was pregnant, I often turned to comfort food when it was time to eat. For me, comfort food often involves cheese: grilled cheese sandwiches, cream cheese on a bagel, a bowl of queso dip, or maybe an entire box of macaroni and cheese.
It's not like I didn't know that a giant bowl of cheesy carbs wasn't good for me. Sometimes you just gotta give baby what baby wants.
I shared a lot of my food habits with my friend Amber over Skype while I was pregnant, and I've continued to share the ups and downs of newborn life with her. She keeps me sane when the baby is having a bad day (or I'm having a bad day). I didn't really have people to vent to when my first was a baby, and Amber's friendship is priceless to me.
That's why I can't wait for her baby to be born in a few months. I just know our sons will be great friends. She and her husband James have been waiting a long time to meet their baby, and now we're in the home stretch. I know from experience that the last month or two is the slowest time of your life, so luckily Amber will have plenty of recipes to cook through, thanks to her surprise shower!
We love you, Amber!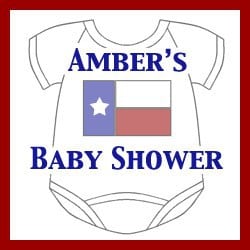 Since Amber is a Texan, we all made Texas-inspired dishes to share. The last time Amber and I hung out, we attacked a big bowl of queso from Torchy's, so I figure she would appreciate this Rotel-ish macaroni and cheese. Plus, we've gotta get that baby's taste buds ready for Tex-Mex!
Queso Mac
Prep Time: 10 minutes
Cook Time: 30 minutes
Total Time: 40 minutes
Servings: 4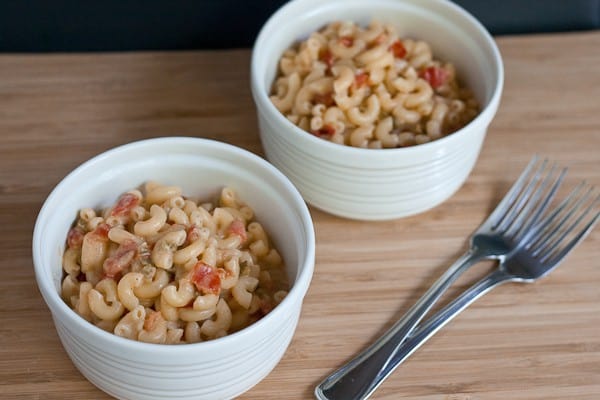 Ingredients
8 ounces macaroni
1/4 cup diced onion
2 jalapeños , seeded and finely diced (leave the seeds in if you want it hotter)
1 large tomato , seeded and diced
1 teaspoon cumin
1/2 teaspoon chili powder
1 teaspoon salt
2 tablespoons butter
1 tablespoon flour
3/4 cup milk
1 1/2 cup shredded cheddar cheese
1/2 cup cream cheese
Instructions
Cook macaroni according to package directions.

Meanwhile, saute onion, jalapeño, and tomato together until onion and peppers are softened. Stir in the cumin, chili powder, and salt.

In a small saucepan, melt the butter, then whisk in the flour. Stir in the milk and cook until slightly thickened. Remove from heat and whisk in cheeses until completely melted and smooth.

Once macaroni is done, drain, return to pot, and pour in the cheese sauce. Stir in the onion mixture. If desired, pour into an oven-safe dish or individual ramekins, top with crushed corn chips, and bake at 350°F for 15 minutes. Or, just eat as is!
Be sure to check out all the blogs and recipes celebrating the arrival of Amber and James's baby boy!
Sugarcrafter | Breakfast Tostadas
My Kitchen Addiction | Baby Texan Cookies
My Baking Addiction | Texas Sheet Cake
Simple Bites | Grilled Shrimp Tacos with Charred Corn Salsa
Stetted | Queso Mac
Food for My Family | Texas Pepper Barbecue Sauce
Dessert For Two | Frito Chocolate Chip Cookies
Confessions of a Cookbook Queen | Coconut Tres Leches Layer Cake
TidyMom | Pizza Bread Sticks
Miss in the Kitchen | Blackberry Milkshakes
Art of Gluten Free Baking | Peach-Pecan Pie, Gluten-Free
Bon Appetit Hon | Cheddar Ranch Crackers
Food Babbles | Southern Pecan Pie
Jelly Toast | Peach Iced Tea
Sweet Adventures of Sugarbelle | Decorated Elephant Cookies
i am baker | Texas Brownie Cake
The Kitchen Trials | Coca-Cola Cake
Cookies & Cups | Sticky Toffee Pudding Cookies
A Farmgirl's Dabbles | Peanut Butter Bonbons the Size of Texas
Steph Chows | Fiesta Dip
For more meatless inspiration, check out my Vegetarian board on Pinterest!
Follow Megan Myers | Stetted's board Vegetarian on Pinterest.