This post contains affiliate links. As an Amazon Associate, I earn from qualifying purchases.
My grandfather has always been two.
That was always his answer when, as a child, I would ask him how old he was. It would send me into fits of giggles every time, playfully punching his stomach as I sat on his lap and asking other silly questions. Every year passed and I got older, graduated high school then college, got married, and had a baby. And truth be told, I don't know what my grandfather's actual age is. He'll always be two.
I knew exactly what I wanted to do for this challenge as soon as I read it. Despite Sweden being the main country of my heritage, I had never made a single thing from its cuisine. Sadly I've barely even tasted it.
While chefs like Marcus Samuelsson are taking Swedish foods to modern levels, it seems that to the mainstream, the only Swedish food in existence is meatballs and lingonberries – and that's because of IKEA. Some know about gravad lax or lefse, and the stories of lutefisk, but Sweden has more to offer.
Of course, the harsh winter climate lends itself to a certain type of eating – preserving has been a large part in Swedish culinary tradition, and oftentimes the meal had to be reduced to simple meals that gave you fuel, but not much to look at.
That isn't to say Swedish food is devoid of flavor. Spices and herbs like fennel, anise, caraway, juniper and dill all lend a hand. Creamy sauces assist wild game and smoked fishes. Less becomes more as you learn to really taste what's in the food.
While Swedish food did not appear often at my grandfather's table, I have to wonder if he longed for it. He was a mechanic in the Navy but picked up some cooking along the way and continued to use his skills at home, although cooking for the younger versions of my brother, my cousins, and me probably did not lend to much experimentation when we were around. I do, however, remember there always being fresh loaves of vört limpa on the table. He would bake the limpa into small loaves so it would be the perfect size for a quick bite. As a child I hated it (I was quite the food brat as a child) but I knew instantly I would make it for this challenge. But what to pair with it?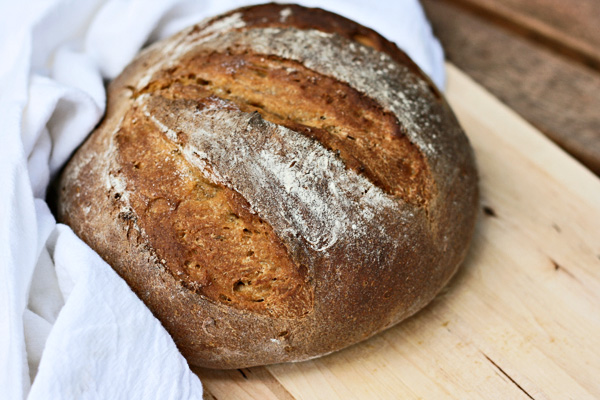 Fish has a long tradition in Sweden, especially smoked or pickled fish, so that was where I headed. Salmon? Too pedestrian. Herring? I just can't get behind something that is labeled as a "kipper snack". Lutefisk? Yeah, we're not going to go there.
Finally I settled on a dish called Janssons Frestele, or Jansson's Temptation. The dish is said to be named after Swedish opera singer Pelle Janzon, and after it was published in 1940 it began appearing on smörgåsbord tables everywhere, especially the julbord (Christmas feast). (As a side note, the smörgåsbord is probably why Minnesotans are often known for serving "a little lunch".)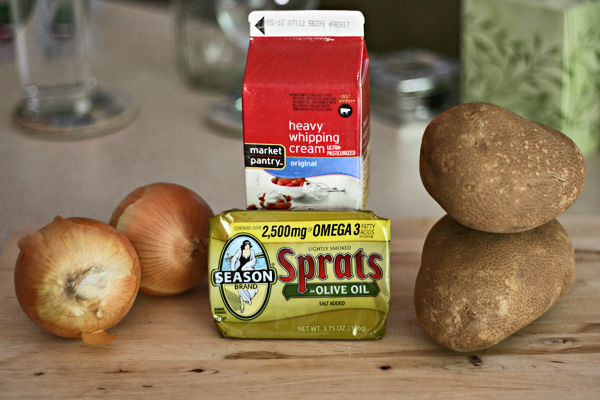 This dish uses sprat, a small fish similar to sardines. The recipes I found for Jansson's Temptation usually listed anchovy, although they said sprat is more authentic. Which meant, of course, that I had to find this Baltic fish in the middle of Texas. Thankfully, after coming up empty-handed at a few stores, I was able to snag a can and we were on our way.
What does sprat look like, you ask?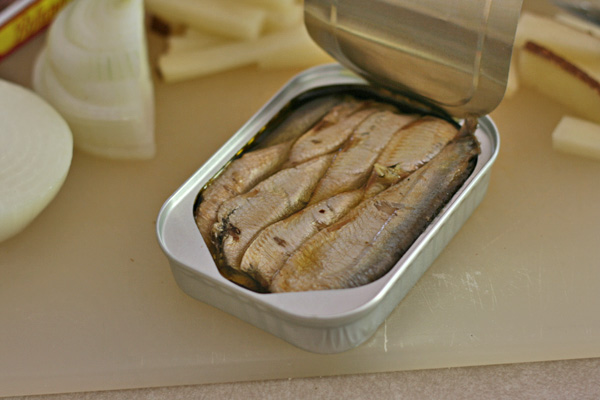 I freaked out a little but I was ready to tackle the task at hand.
Jansson's Temptation
serves 6-8
5 to 6 potatoes, cut into large matchsticks
2 medium onions, sliced thinly
1 tin smoked sprat
4 tablespoons butter
2 cups heavy whipping cream
1/2 cup bread crumbs
Preheat oven to 400. Grease a large baking dish. Saute the onions in 2 tablespoon butter until just softened and translucent. If the sprat is not already filleted, halve them and remove the spine, if you're weirded out by bones like me. Layer 1/3 of potatoes in the dish, and top with 1/2 of the onions and 1/2 of the sprat.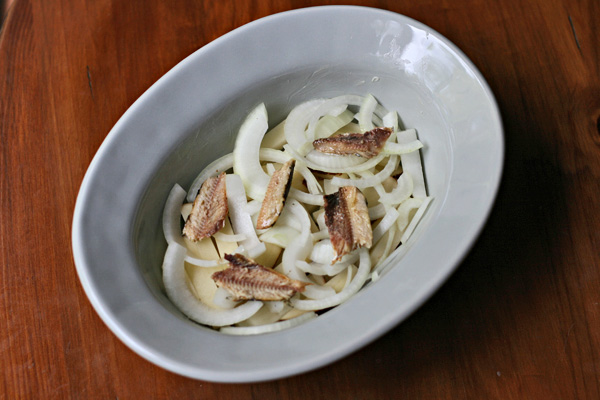 Repeat layer, and cover with remaining potatoes.
Pour cream over top and dot with remaining butter. Sprinkle on breadcrumbs.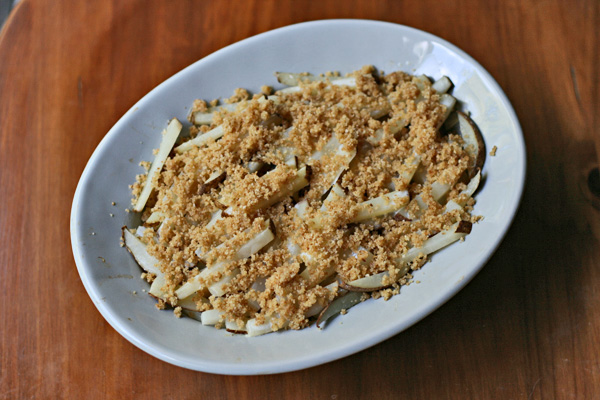 Cover with foil and bake for approximately 1 hour.
---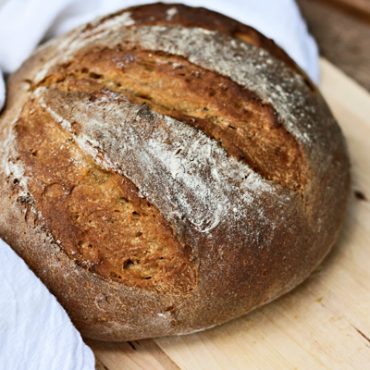 Ingredients
1 3/4

cups

orange juice

1/4

cup

butter

1/3

cup

molasses

1/4

cup

brown sugar

1

teaspoon

fennel seeds

1

teaspoon

caraway seeds

2 1/4

teaspoons

yeast

1

tablespoon

salt

2 1/2

cups

rye flour

2 to 3

cups

all-purpose flour
Instructions
Preheat oven to 300°F, turning off immediately once heated.

In a small saucepan, combine orange juice, butter, molasses, brown sugar, fennel seeds, and caraway seeds. Heat just until butter is melted, sugar is dissolved, and liquid feels about the same temperature as your inner wrist.

Pour into a mixing bowl and whisk in yeast and salt. Stir in rye flour, then add in AP flour gradually until dough is soft and pliable. It should still be somewhat sticky. Let rest for 20 minutes.

Turn dough out onto a lightly floured surface and knead gently for approximately 5 minutes. Set in a large greased bowl, cover with a towel, and put into warmed oven. Let rise until doubled, approximately 1 hour.

Punch down dough, divide in half, and shape into loaves. Place loaves on lightly floured baking pan or a greased bread pan. Cover and let rise on the counter until doubled, about 1 hour.

While dough is rising, preheat oven to 375°F. Once ready, slash tops with a floured serrated knife and place bread in oven and bake for 30 minutes, or until loaves are dark and crusty.
Nutrition
Serving:
1
slice
Calories:
238
kcal
Carbohydrates:
47
g
Protein:
6
g
Fat:
3
g
Saturated Fat:
2
g
Cholesterol:
6
mg
Sodium:
340
mg
Fiber:
3
g
Sugar:
8
g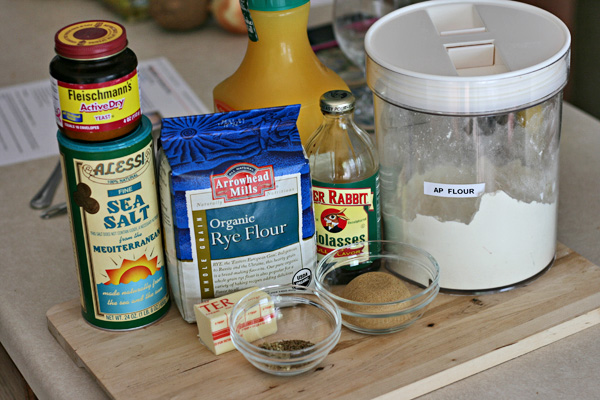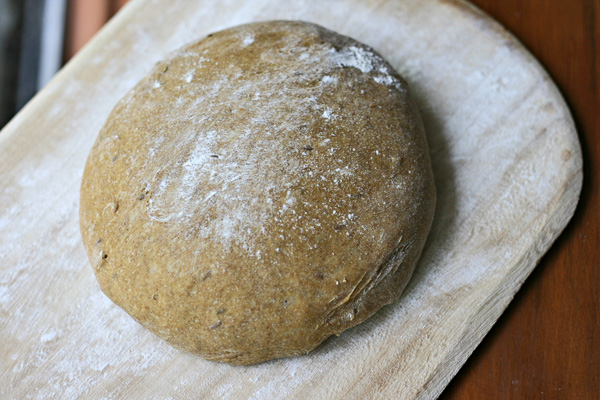 ---
I served these dishes with a Swedish-style sausage purchased from my favorite sausage people, Kocurek Family Charcuterie. In Swedish sausage the meat is spiced and combined with potato before being cased. It was the perfect way to round out these two classic dishes. I hope my grandfather is proud of the way I chose to honor our heritage through food, and I can't wait until the day I can visit Sweden and experience it all for myself.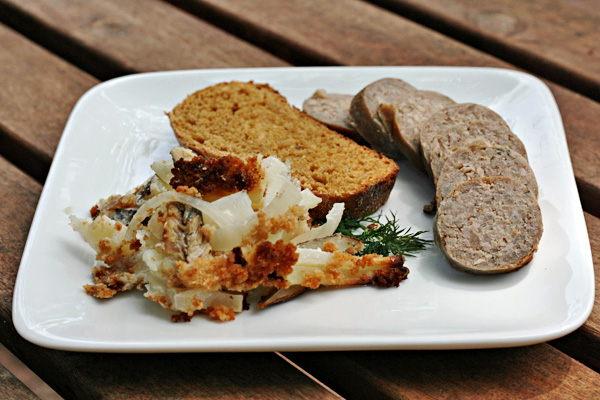 This is my entry for Challenge #2 in Project Food Blog. Please consider voting for my entry from September 27 to September 30. You can vote by going here. Thank you!