This post contains affiliate links. As an Amazon Associate, I earn from qualifying purchases.
The alarm goes off at 5:51 a.m. It takes a moment to register that the annoying voices are coming from the radio and not our dreams. I poke my husband to hit the button.
The alarm goes off at 6:09 a.m. I push or kick my husband to get up. He takes his time getting out of the bed, which annoys me.
The alarm on my iPhone starts quacking at 6:15 a.m. It's the backup alarm, in case the radio alarm gets turned off in our sleep or the power goes out. I turn it off and snuggle back into the comforter, perhaps cuddling with my son if he has snuck into the bed in the middle of the night again. Which he probably has.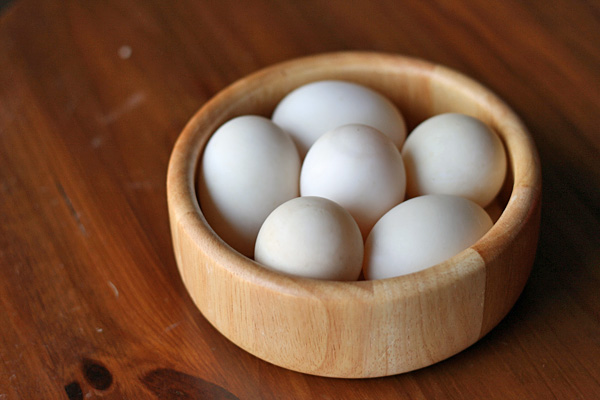 At somewhere between 6:30 and 6:40 the husband rolls out of the bathroom and I jump in. Do the necessary work. Hopefully by 7:00 I'm out of there and getting my lunch packed, syncing my newest podcasts, making my tea, and taking my allergy meds. Invariably I'm battling some level of tantrum. We're out the door by 7:20 at the latest.
Breakfast? That only comes after we've dropped the kiddo at daycare, dropped the husband at the park-and-ride, and taken myself to work. I'm either doomed with cold granola or what passes for toast in less-crisp communities. If I've planned ahead I might have a reheated muffin from the freezer stash. Or I'll have fresh scrambled eggs.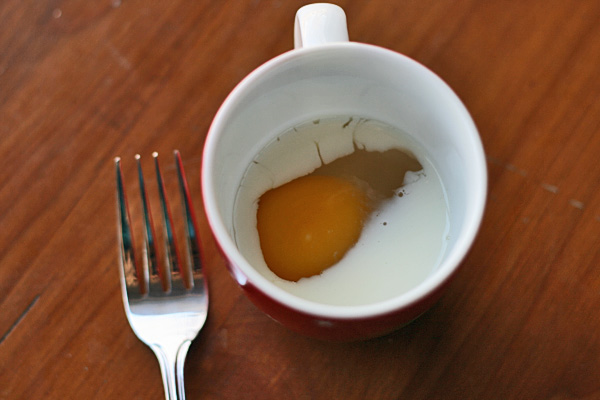 It's a little strange to hear someone say they can produce scrambled eggs at work, where we're admonished to unplug the toaster after use and one of the microwaves in service is older than I am. But it's there, it's true – you can make scrambled eggs in about 60 seconds, and they're delicious.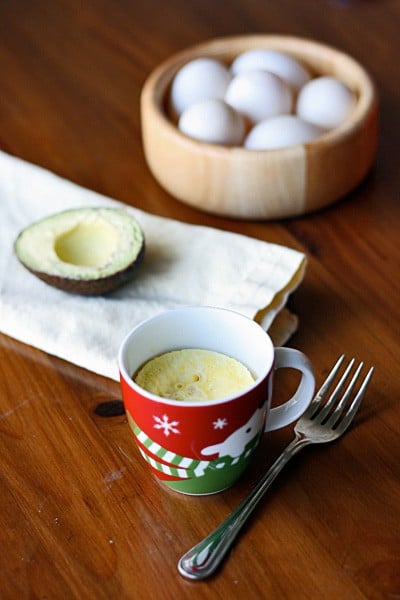 I first learned how to do them when I was a child and the microwave was the only form of cooking I was allowed. Back then we used Styrofoam cups, before we knew they would kill us. Now I use ceramic mugs, but I'm sure if we wait long enough porcelain will be deemed deadly as well. Anyway, all you need to know is this: milk, egg, stir, blast for 60 seconds. Done. You might have to tweak the amount of milk and cooking time depending on how you want the eggs to end up, but hello? These take a minute to make. It's not like you'll be wasting the day.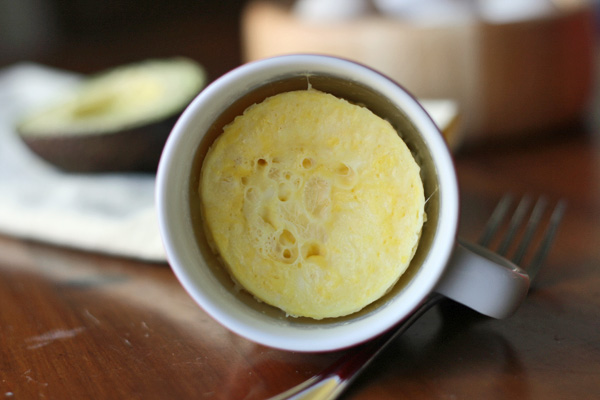 You don't even need to worry about greasing the cup, because when the egg puffs up it will pull away from the sides. You can dump it out onto a plate, but why bother getting something else dirty?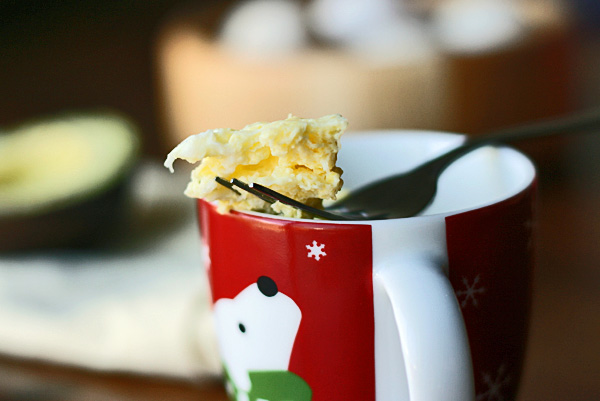 Love this recipe? Please leave a 5-star review below! It means so much when you enjoy my recipes, so let me know how it goes and leave a comment if you have any questions.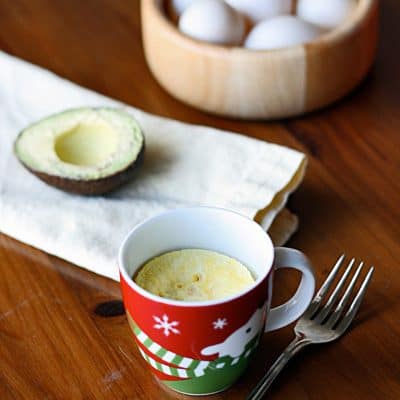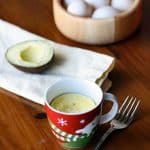 Ingredients
1

egg

1

tablespoon

milk

Add-ins as desired

Mug

Fork
Instructions
Crack the egg into the mug and whisk together with the milk. Stir in your customizations. Microwave for 45 to 60 seconds, depending on the power of your machine. Wash your fork. Eat.
Nutrition
Calories:
79
kcal
Carbohydrates:
1
g
Protein:
7
g
Fat:
5
g
Saturated Fat:
2
g
Cholesterol:
187
mg
Sodium:
79
mg
Nutrition information is provided as a courtesy and is an estimate based on online calculators. Any nutritional information found on Stetted should be used as a general guideline only.
Ideas for add-ins:
Cheese
Salsa
Diced ham
Avocado
Mushrooms
What are your quick breakfast solutions?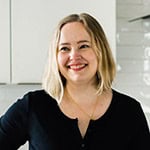 About Megan
I focus on fresh ingredients and easy methods, with spins that keep meals interesting. Dinnertime shouldn't be stressful or complicated, and I'm here to help you enjoy the time spent in the kitchen. Read more…