Building a New Home, Part 2: Framing
This post contains affiliate links. As an Amazon Associate, I earn from qualifying purchases.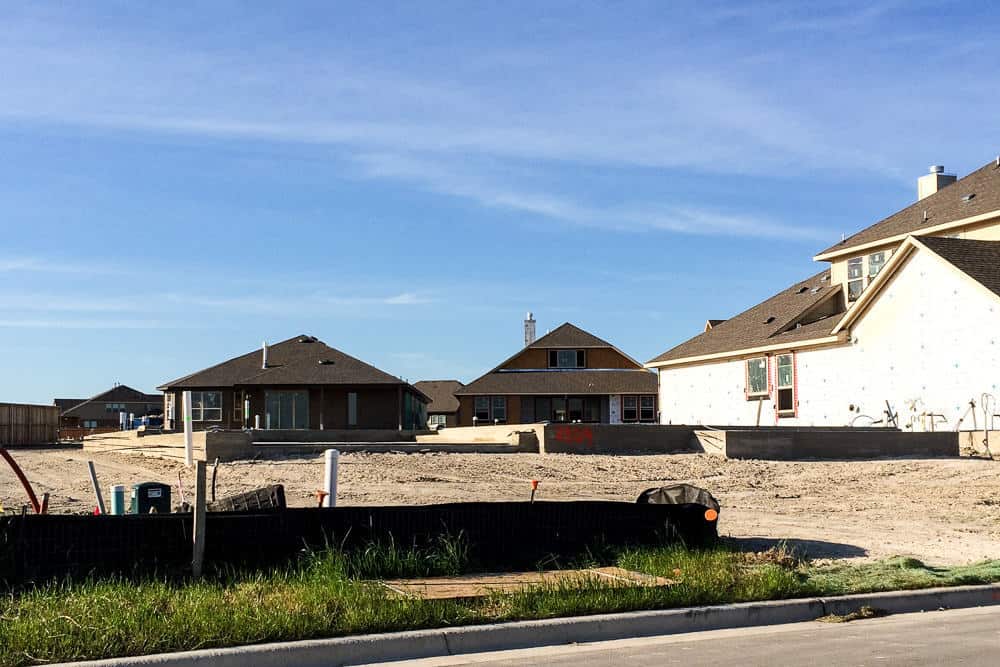 In my last post about building a home, I went over the selection and design process. Once that was done, we moved into phase 2… or as I like to call it, lots of waiting.
Permitting is the necessary evil that plagues every building project, and it turns out that the city we live in is very strict in their permits. This is good because we can be assured we have a well-built house, but also annoying because nothing happened on our lot for about two months.
Finally we had a pre-slab meeting with our builder agent, the construction manager, and our realtor. At this meeting, you go over all of the choices you had made for structure and design, doing a sort of a walkthrough using the house blueprints. For our builder, you can't actually change anything at this point without a change order charge, but this step is essential to make sure they have your choices correct.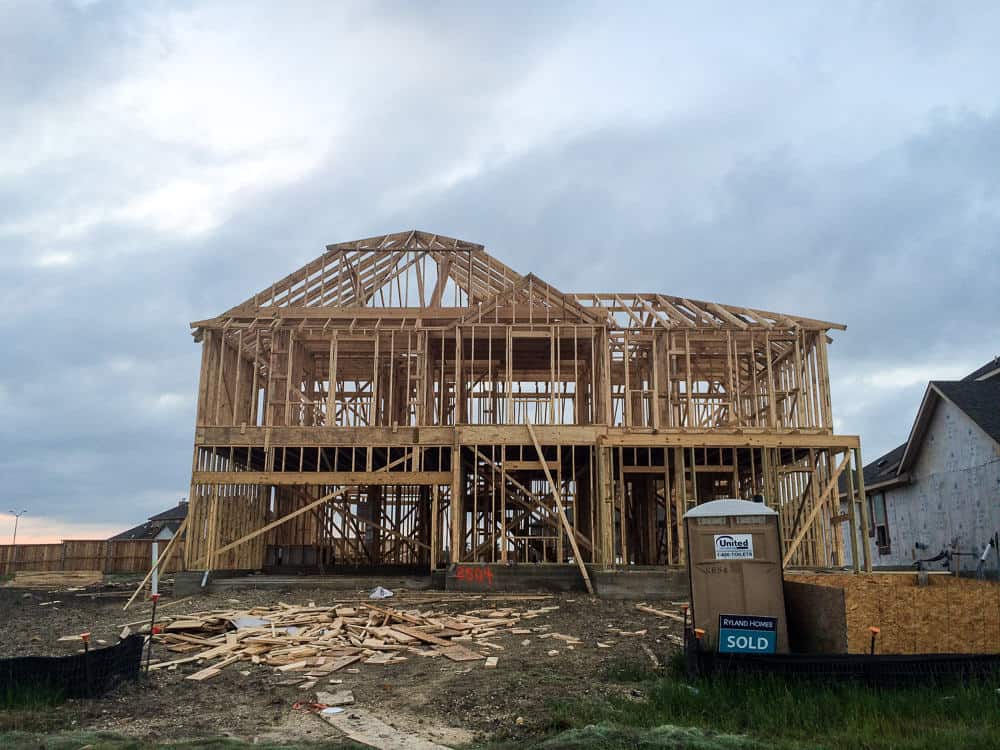 Since that meeting, the building has seemed like it is positively flying by. Each week when we drive over (it's only 10-15 minutes from our current house and we are total creepers who take photos out the car window) there has been more progress made, and the recent rains don't appear to have slowed them down. It's exciting to see it go up, as well as the rest of the neighborhood that was only grass and dirt when we bought our lot.
The last photo in this post was taken April 24, and I'm sure there has been even more progress since then. Real windows will be in those holes!
Next Steps
Once the windows, fireplace, and a few other items are done, our next thing is to do a pre-drywall meeting, where I believe we will get to (carefully) walk through the house. At that point we'll be able to point out things that might be in the wrong place based on our earlier choices.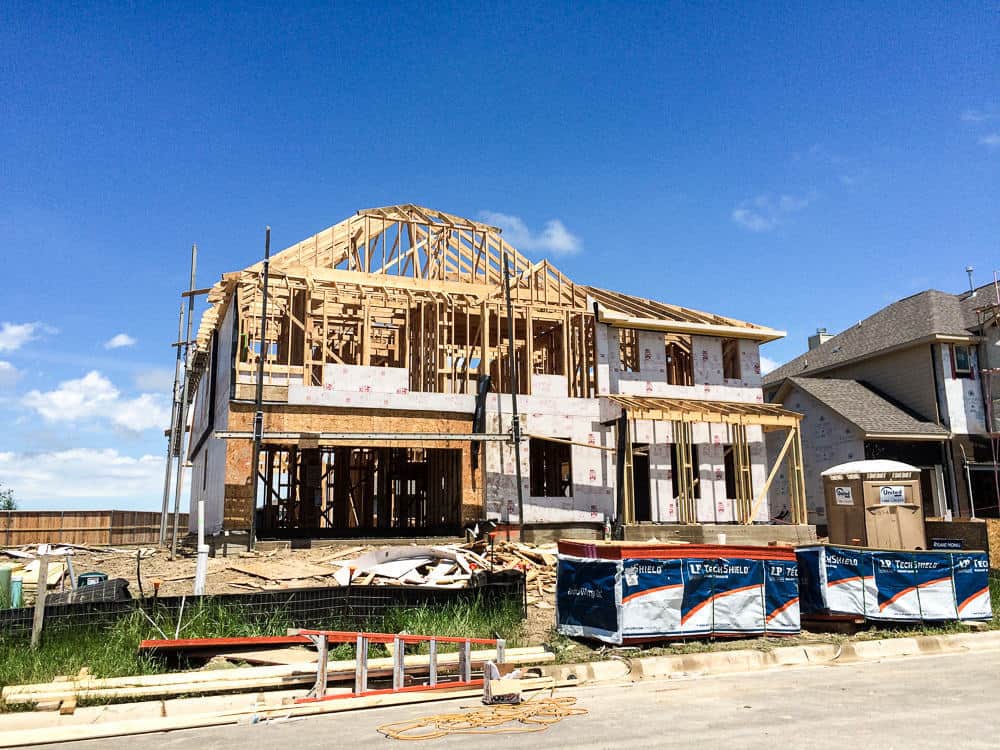 We're also focusing on getting our current house ready to sell, which is mostly cosmetic work. The local market is excellent right now, so we're hoping it lasts through our sale.
First closing estimate: mid-July
Current closing estimate: mid-August
Do you have any questions about building a new home?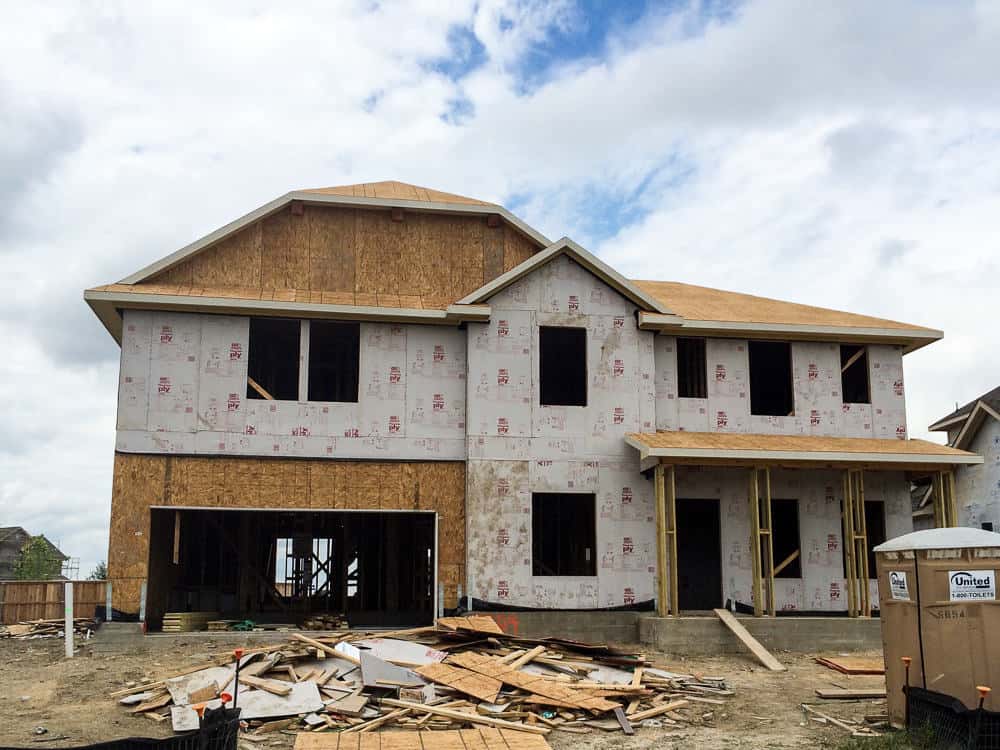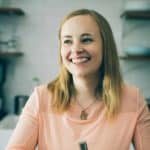 About Megan
I focus on fresh ingredients and easy methods, with spins that keep meals interesting. Dinnertime shouldn't be stressful or complicated, and I'm here to help you enjoy the time spent in the kitchen. Read more…