This post contains affiliate links. As an Amazon Associate, I earn from qualifying purchases.
Moving soon? Here's my top 7 moving tips for making it as smooth as possible.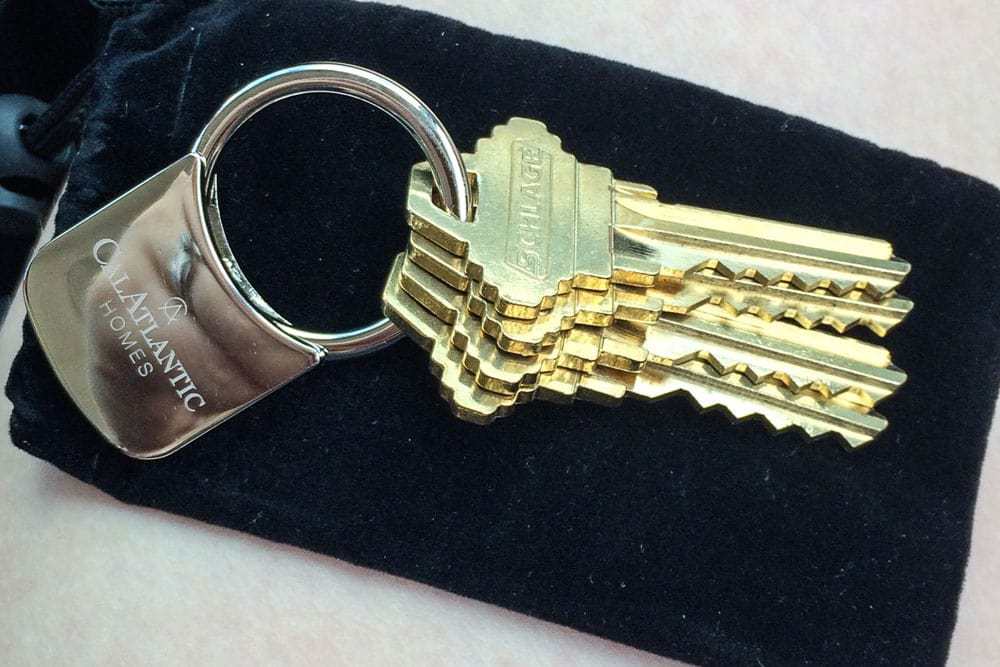 The end of August was a whirlwind, with closing on our old house, the start of school, closing on our new house, and then moving. Even though we only moved across town, it was still a stressful process. The last time we moved was when I was pregnant with our first child — moving with kids in tow is another thing entirely. I mean, we knew they had a lot of stuff, but really, they have so much stuff.
If you're moving soon, here's a few tips for moving to help you with it.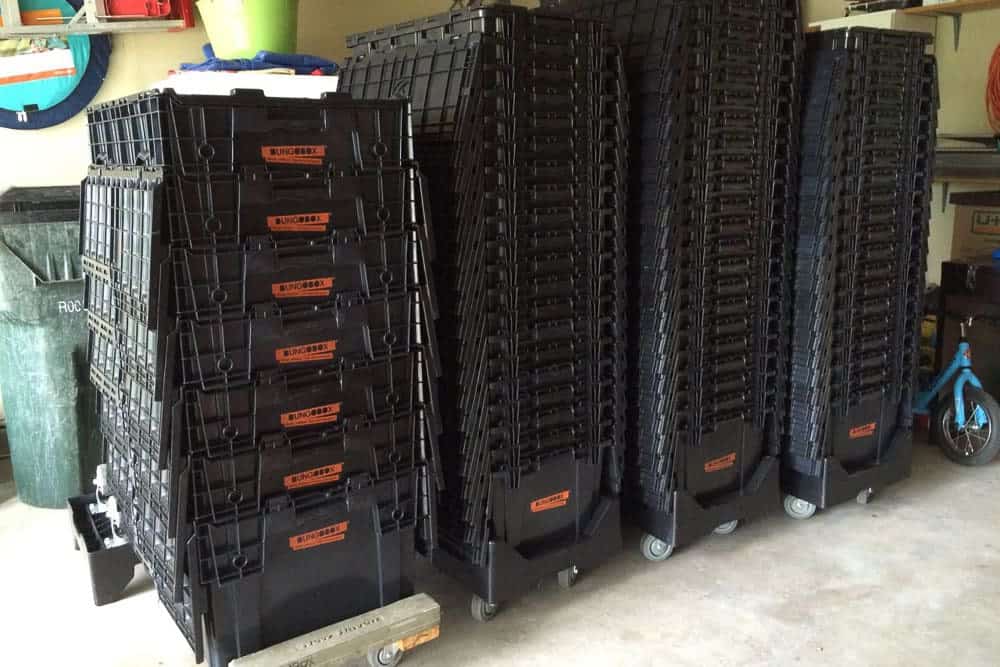 Use rentable moving boxes. One of my friends on Facebook alerted me to the existence of BungoBox, a company that has rentable moving boxes. The boxes are the large, plastic flip-top cargo boxes you might have used moving offices or for storing Christmas lights at home. They're easy to fill, easy to carry, and can only be stacked one way so you don't need to worry about your movers turning things upside down. The boxes are delivered to your old house, and when you're done unpacking they come pick them up. Cardboard boxes are a pain to dispose of, attract bugs, and often cost more. We couldn't have been happier with this choice!
Start unpacking while the movers are unloading. The actual act of moving is a long process, and there's not much to do if you've hired movers. Set the kids up with the iPad (this is not the time for parenting guilt) and start unpacking those boxes. By the time the movers were done, I had the kitchen 1/4 unpacked and organized, and there was actually space to move around because the boxes were no longer stacked up all around the dining table.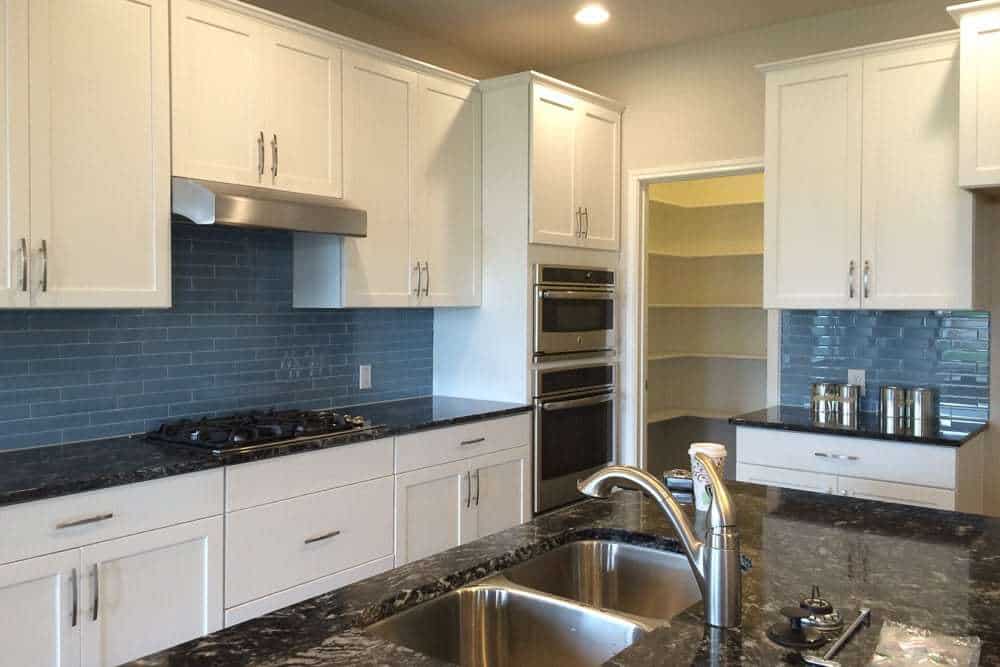 Speaking of movers – do your research. I solicited my friends for moving recommendations and then read reviews on the two most recommended companies, and got quotes for both. One offered two movers for 8+ hours, or 4-5 movers for 6 hours. While the first option was cheaper, we chose the more efficient second company. They had great reviews and did a perfect job setting up our house. (Thank goodness, because the night before our new neighbors had told us moving horror stories!) Yelp and Facebook are extremely easy ways to find out if your moving company is reputable.
Order Change of Address cards before you move. Although it seems like everything is on social media these days, we still send out plenty of mail for holidays, birthdays, and the like. The folks at Minted hooked me up with some gorgeous moving cards to send to our friends and family, and we were able to send them right away instead of whenever we got around to it. They're a nice way to get everyone updated at the same time, which they'll appreciate come holiday card season. You can also have the address pre-printed on the envelope, so you have no excuse for not getting these in the mail!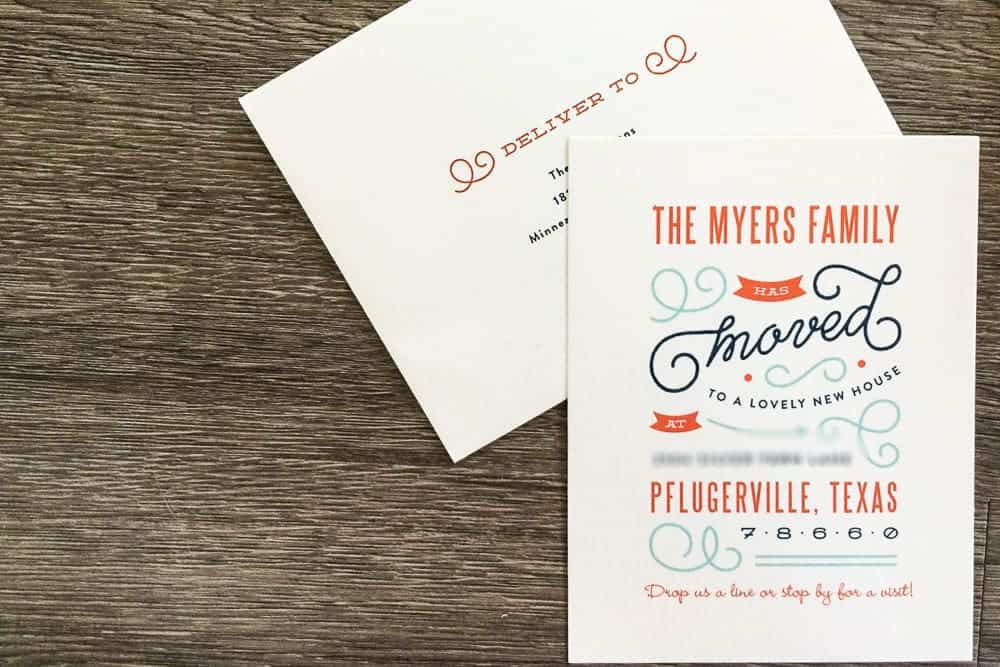 Budget for laziness. By that I mean take-out food. Even if you aren't feeling too tired to cook, will you even be able to find your frying pan or enough ingredients to create a meal? We were able to move food from house to house and it was still a few days before we didn't feel too lost to cook. Have lots of easy snacks on hand and don't feel guilty for another meal out.
Have a day-of box (or two). This box goes into your car, not the moving van. Aside from the number one item, TOILET PAPER, ours included the coffee maker, coffee, and coffee mugs, hand soap, hand towels, toys for the kids, portable DVD player, a couple of movies, and snacks. Pillows and sheets also came with us so we could have beds ready immediately. Even if you don't want any of those other things, trust me on the toilet paper.
Be prepared to be disconnected. Our house is in a neighborhood that's still half under construction, and we didn't get internet service for more than a week after they originally quoted. As someone who works from home, that's a problem. Make a deal with your internet company for a free Wifi hotspot or plan to hole up at your local coffee shop. Hey, it's a good way to get to know the area!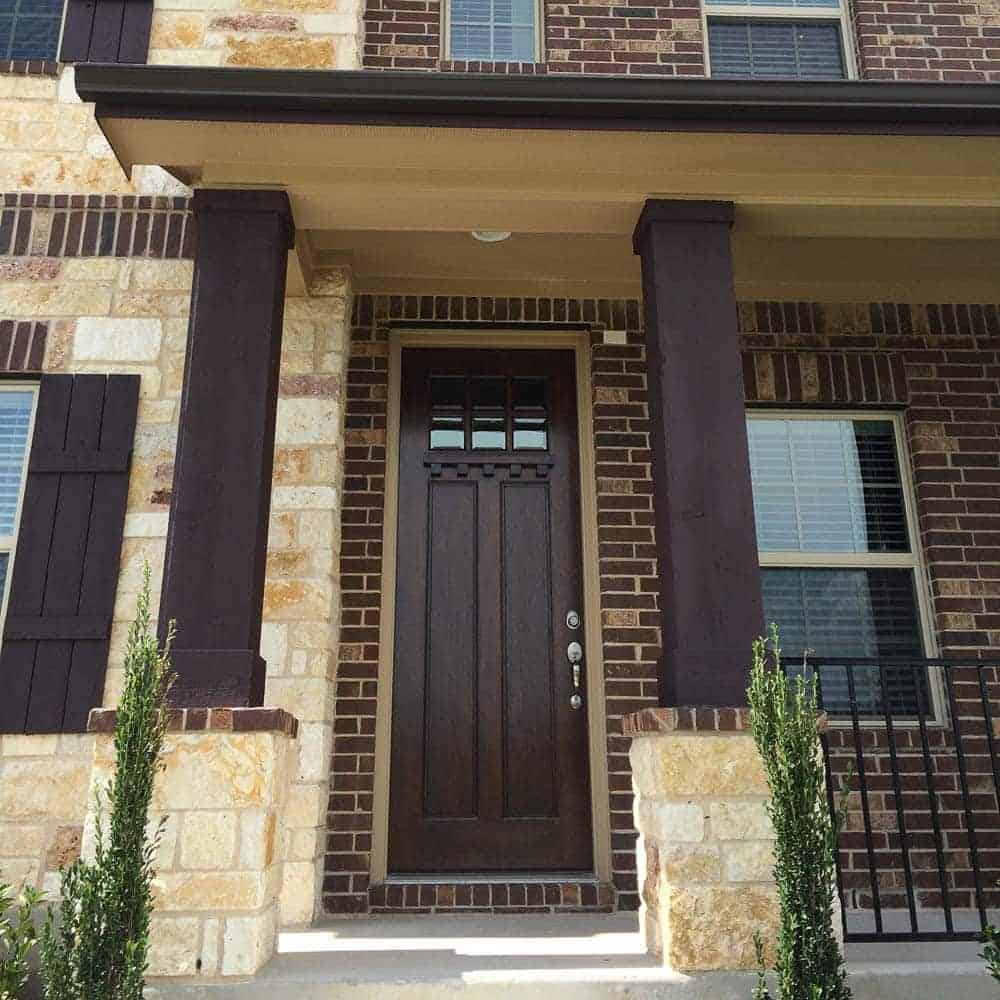 Do you have any moving tips? Share them in the comments!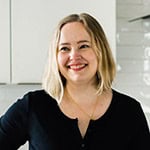 About Megan
I focus on fresh ingredients and easy methods, with spins that keep meals interesting. Dinnertime shouldn't be stressful or complicated, and I'm here to help you enjoy the time spent in the kitchen. Read more…