Chocolate Chai Cheesecake
This post contains affiliate links. As an Amazon Associate, I earn from qualifying purchases.
Chocolate chai cheesecake is a creamy, dreamy dessert reminiscent of the spicy coffeehouse favorite.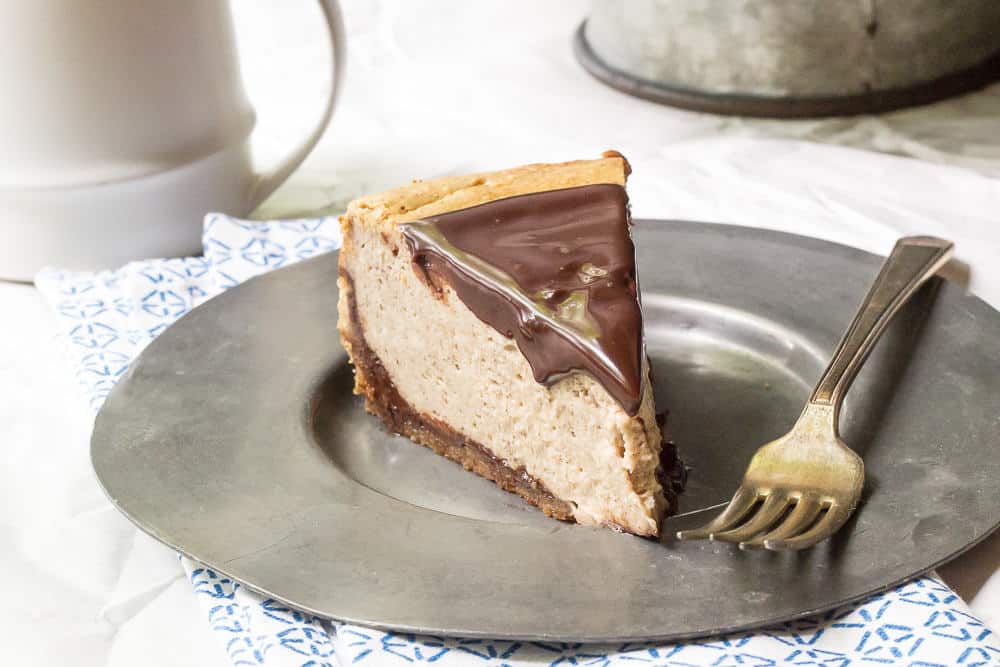 My second day of college, our Resident Advisor, Katie, decided we should take a bonding trip to one of the nearby coffee shops. It was there that she introduced me to the wondrous chai latte. One sip and I was hooked, partially because the flavor reminded me so much of pumpkin pie – my absolute favorite thing in the entire world. You can get them all year, of course, but they automatically throw me back to autumn whenever I drink them.
This got the wheels turning. While I love pumpkin pie and butternut squash pie for the holidays, not everyone does. I wanted to come up with an alternative to Thanksgiving pie, but keep the warm spices that really go with the time of year. And of course, it would need chocolate.
I've gotten plenty of weird looks for asking for a pump of chocolate in my chai, but you should really try it. Or just make this chai cheesecake.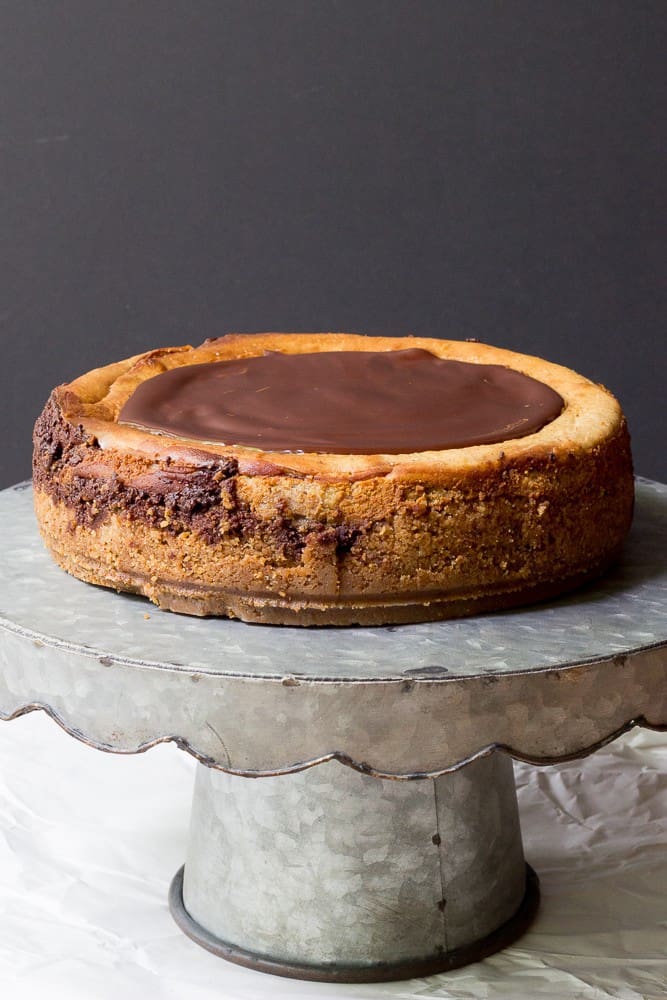 I first made this chai cheesecake for the FoodBuzz blogger competition. It's hard to believe how long ago that was, but I'm happy to say I'm still friends with quite a lot of people I met during that time. At the same time, realizing that it's been six years since blogging about a recipe, and knowing that wasn't my first year blogging, kind of makes me feel old and decrepit in the blogging world.
If that wasn't enough, the photos of my son in this post were taken when he was the age my younger son is now. Life, man.
You'll notice that while this cheesecake has chai spices, it doesn't use any black tea, the main component of chai. Usually when I use tea in cooking or baking, I steep the tea in whatever liquid goes in the recipe. In this case, there is no added milk or cream to the cheesecake filling, and I decided to skip the tea. The flavor on the cheesecake is still quite nice!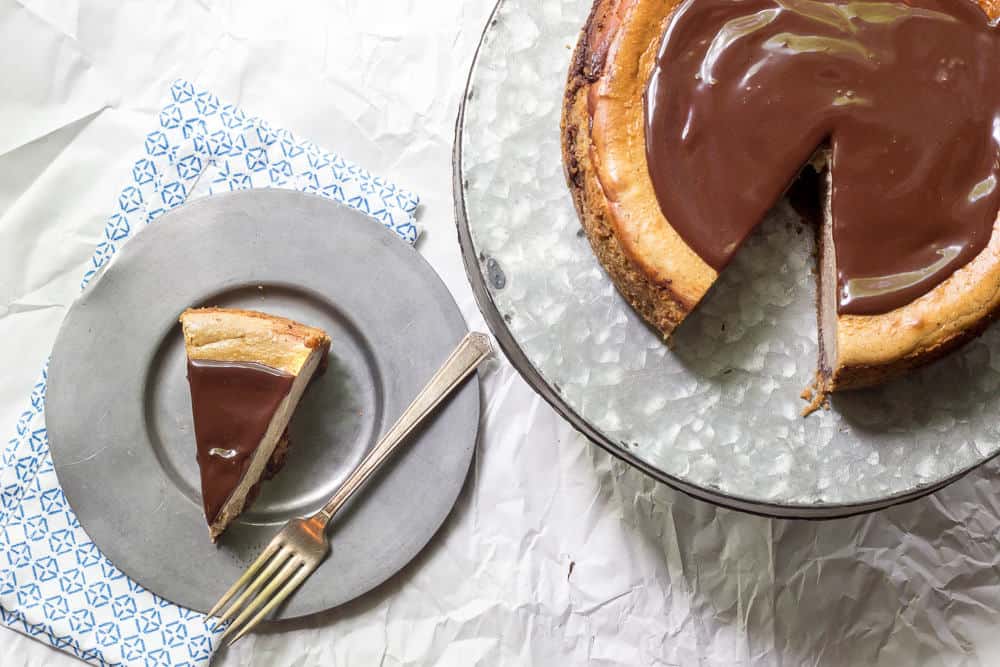 A few notes about this chai cheesecake. First, this does not use a water bath. I find water baths to be extremely fussy, and if you're careful, you don't need to use one. Second, make sure your cream cheese and eggs are at room temperature before making the filling. This will ensure a smooth batter.
Letting the cheesecake cool in the oven for about 15 minutes will help prevent cracks, as the filling will be able to come to room temperature more slowly instead of being "shocked" in your home's air. Also, be sure to let it cool completely (both on the counter and then chilled in the refrigerator) before slicing.
To make clean slices, use a large sharp knife, not a pie cutter, and wipe it clean after each cut. You can pour on the ganache on top of the whole chai cheesecake or let your guests douse their slices themselves.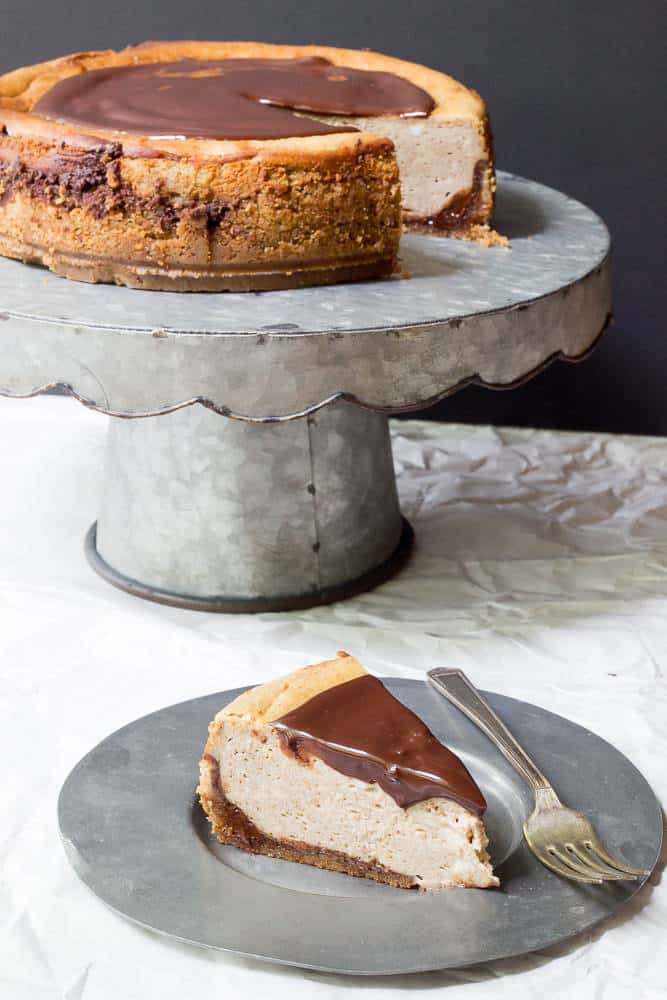 This will definitely feed a large crowd, so make sure to bake it for a special occasion, or at the very least offer it up to your coworkers and neighbors!
Cheesecake also freezes very well, whole or in slices. Once cooled, remove from the pan and wrap tightly with foil or plastic wrap. Let thaw overnight in the refrigerator and serve.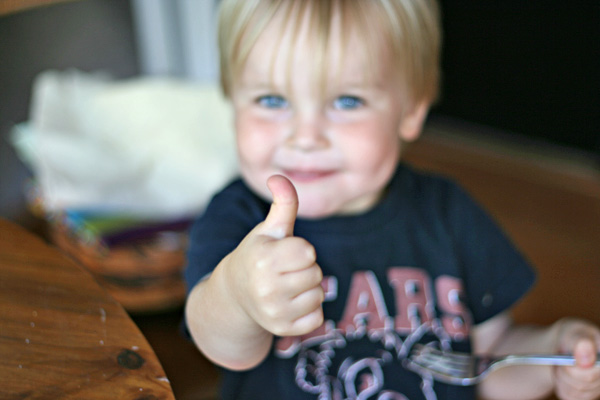 Don't forget to share with your child, especially if he has been rooting you on and watching patiently this entire time. Kid-tested and approved, even with "weird" spices! Chocolate always makes things winners.
If you enjoy chai spices, try my chai spritz cookies for snack time!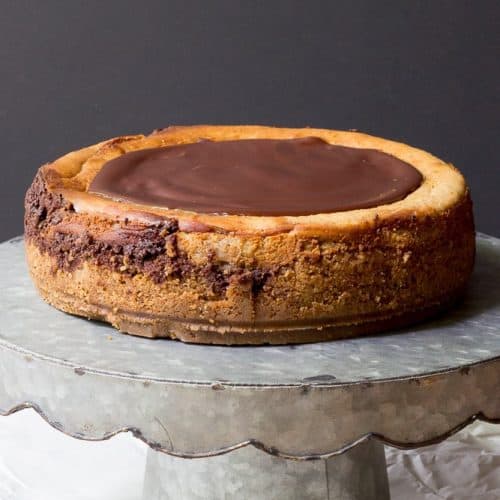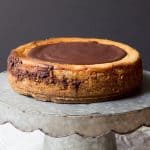 Chocolate Chai Cheesecake
Chocolate chai cheesecake is a creamy, dreamy dessert reminiscent of the spicy coffeehouse favorite
Print
Pin
Save
Saved!
Ingredients
1

tablespoon

ground ginger

1

tablespoon

ground cardamom

2

teaspoons

ground cinnamon

1/2

teaspoon

allspice

1/2

teaspoon

ground cloves

1/2

teaspoon

fine sea salt

1/4

teaspoon

ground nutmeg

1/4

teaspoon

ground black pepper
For the crust
10

tablespoons

unsalted butter

2

cups

crushed graham crackers

1/3

cup

granulated sugar
For the filling
2/3

cup

heavy cream

1

cup

semisweet chocolate chips

32

ounces

cream cheese

,

or neufchâtel, softened

1

cup

granulated sugar

4

eggs

1

teaspoon

pure vanilla extract
Instructions
Preheat oven to 350°F.

Mix spices together in a small bowl.

Cut butter into pieces, place in a large bowl, and melt in microwave. If graham crackers aren't already crushed, put in a plastic bag and crush using your hand or a rolling pin. Combine crumbs, sugar, and melted butter until well-blended and crumbly. Then press into the bottom and about 1 inch up the sides of a 9-inch springform pan, pressing down firmly. Put pan on a baking sheet, and bake crust in oven for 10 minutes. Let cool, re-pressing crust down if desired (a flat-bottomed measuring cup with straight sides works well for this).

Pour cream into a small saucepan and heat until just boiling. Remove from heat and add chocolate chips. Whisk until completely melted and smooth. Pour half the chocolate mixture into the baked crust. Spread evenly across crust and set aside the rest for later.

In the bowl of a stand mixer, beat together cream cheese and sugar until fluffy. Add eggs, one by one, then add in vanilla. When well combined and smooth, mix in the spices. Pour cream cheese mixture on top of chocolate and spread as evenly as possible.

Bake on baking sheet for about 50 minutes. You'll know it's done when you can gently shake the pan and it appears set. Turn off the oven and set the oven door ajar. Let cool in oven 15 minutes, then remove pan to a wire rack. Gently run a knife around edge of the springform ring and cool completely on the counter, then move to refrigerator for a minimum of 4 hours to set.

When ready to serve, take out the chocolate you saved. Pop it in the microwave for 20 seconds or so, and stir to make sure it has fully melted. Pour on top of the whole cheesecake, or drizzle on individual slices.
Notes
Adapted from Better Homes & Gardens
Nutrition
Serving:
1
slice
Calories:
492
kcal
Carbohydrates:
35
g
Protein:
7
g
Fat:
37
g
Saturated Fat:
21
g
Cholesterol:
129
mg
Sodium:
346
mg
Potassium:
197
mg
Fiber:
2
g
Sugar:
26
g
Iron:
2
mg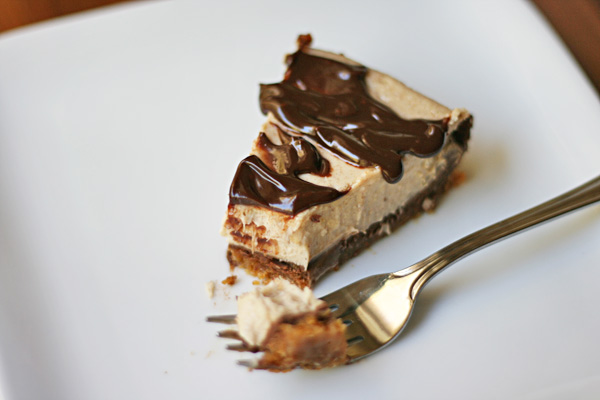 This post was updated April 2016. Posterity photo above.