Texas heat burgers feature spicy jalapeños and plenty of Stubb's Legendary Bar-B-Q Sauce! These loaded burgers are perfect for those who want a bit more. This post is brought to you by Stubb's Legendary Bar-B-Q.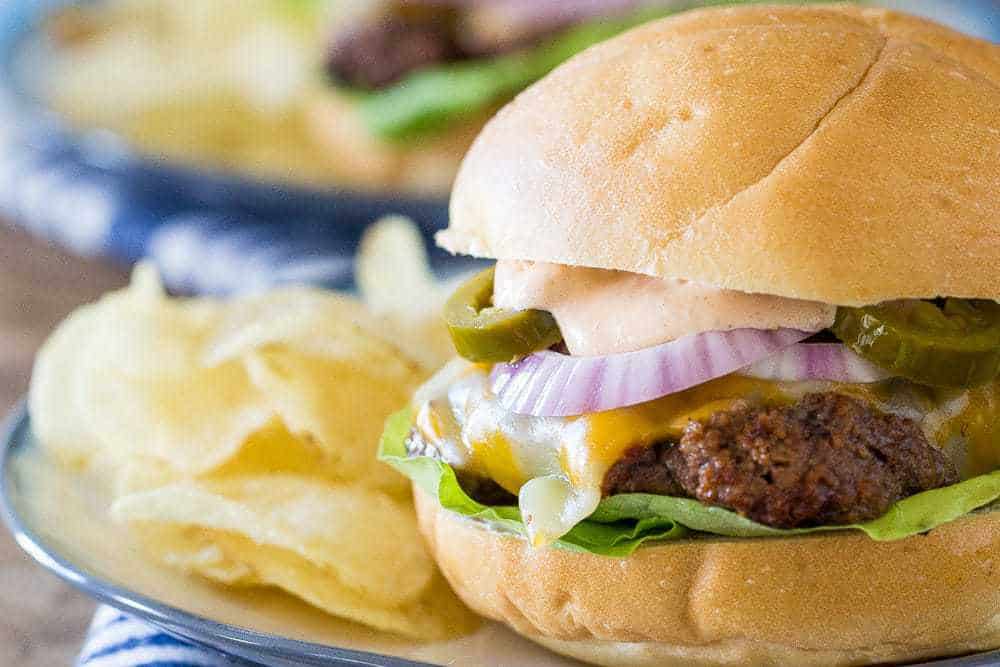 We eat burgers a lot in my house. I feel like that's just a Thing with being an American. And considering we live in Texas, where it's perpetually patio weather, it's almost a crime to not use the grill as often as possible.
My kids like boring ketchup-only mini burgers, of course (kids will be kids), but I like burgers that have a kick to them, like my gochujang pollack burgers. After all, when you've got burgers on the menu weekly you need to figure out ways to make them exciting!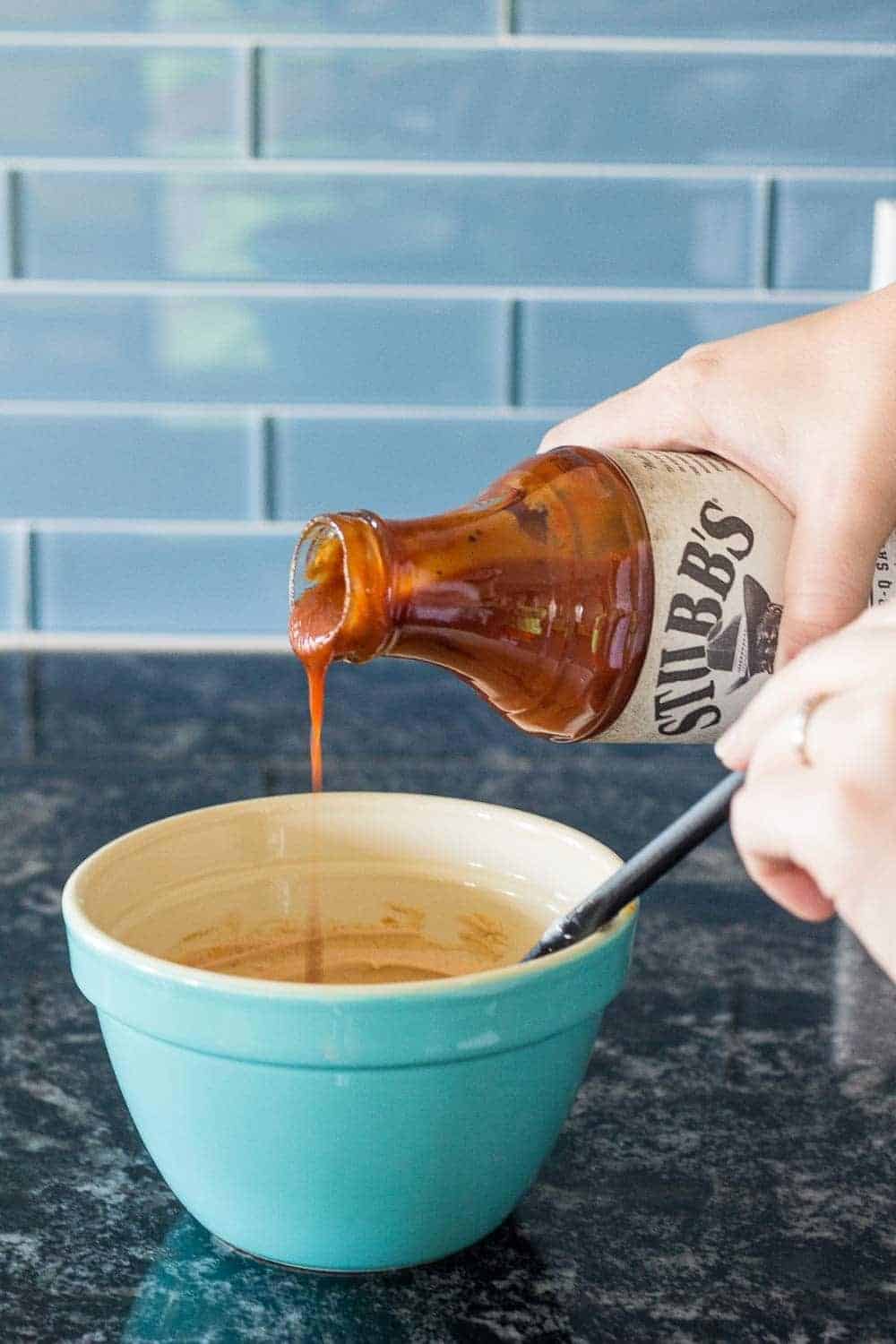 Being in Austin, I'm of course familiar with Stubb's Legendary Bar-B-Q and their line of products. We included their sauce in the first Texas gift boxes we sent our families 12 years ago, and it's still our go-to brand.
For these Texas Heat Burgers I decided to pair Stubb's traditional sauce with cayenne and plenty of pickled jalapeños. If you don't normally have pickled jalapeños on hand, they're found either with the other pickles or in the Mexican food section with the salsas. You can also try candied jalapeños in this recipe if you love sweet heat.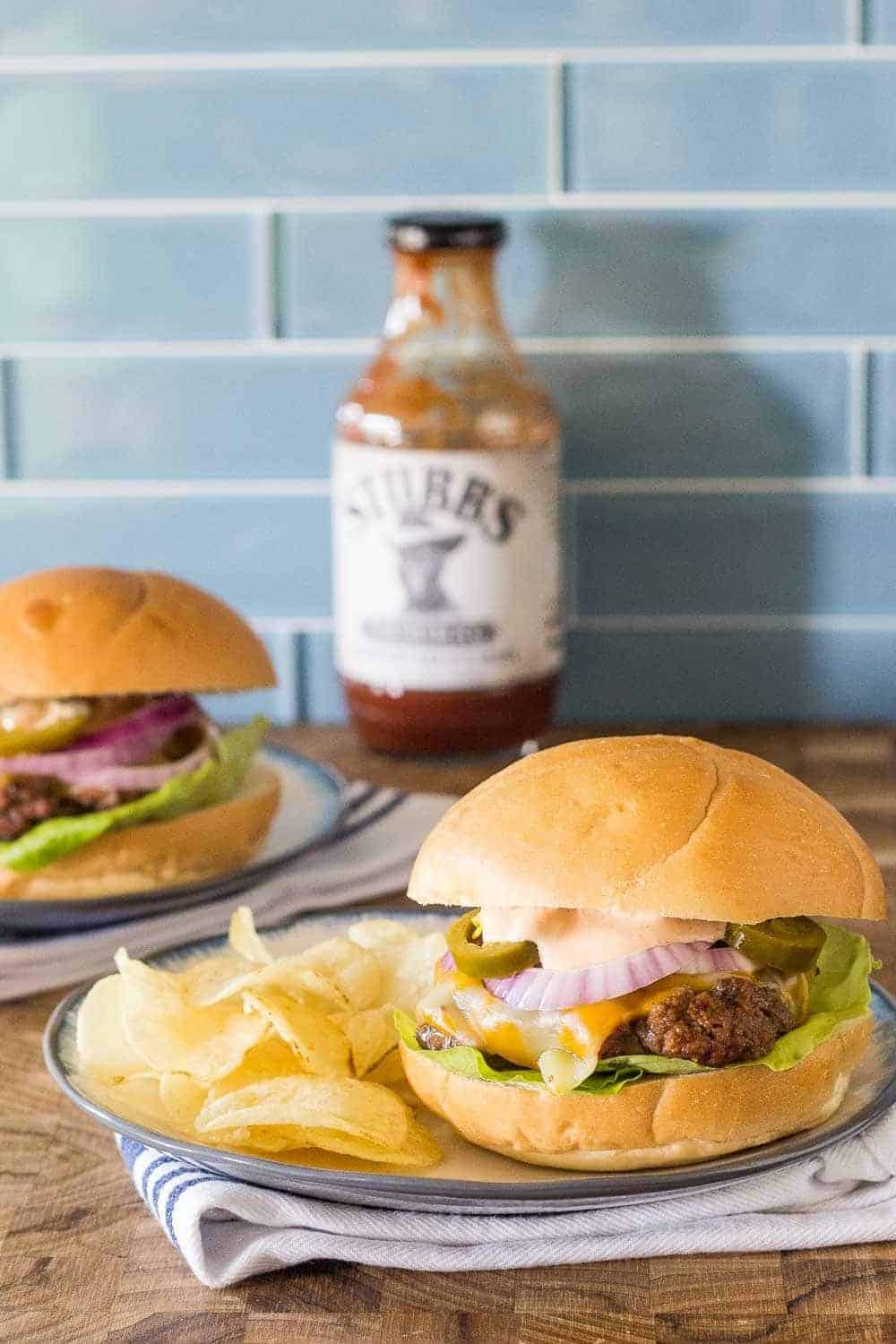 The BBQ sauce is first used in the burgers for a base of flavor. Be sure to not add too much sauce, as too much can make your burger fall apart! I like to put a small divot with my thumb in the middle of my burger patties to help keep the burgers' shape. According to Rocky Stubblefield, grandson of Stubb's founder, this also helps the burgers cook more evenly.
I also use the BBQ sauce to make a BBQ mayo, which is one of my favorite super-easy condiments. Feel free to play with the ratio of ingredients here to get it to your liking. If you're serving your burgers with fries, be sure to have some extra sauce handy for dipping.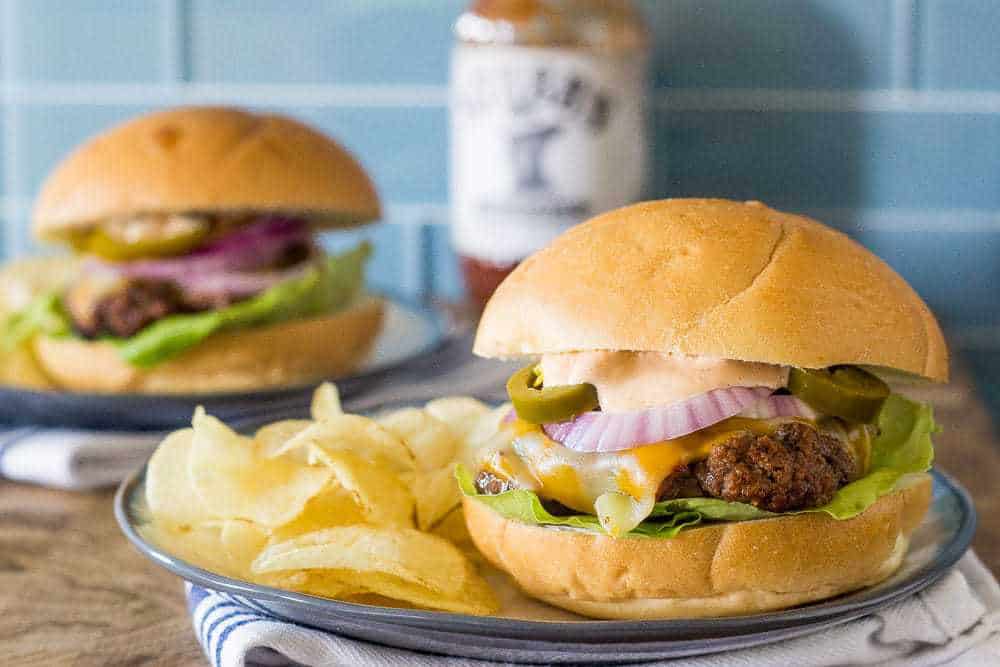 When the burgers are done grilling, I recommend piling them high with toppings, especially red onions for bite and more jalapeños to amp up the heat. Once you add that BBQ mayo, you've got a burger that's hard to resist.
Pair these Texas Heat Burgers with my mason jar margaritas for a backyard BBQ that can't be beat!