Rum raisin muffins put the classic ice cream flavor on your breakfast table.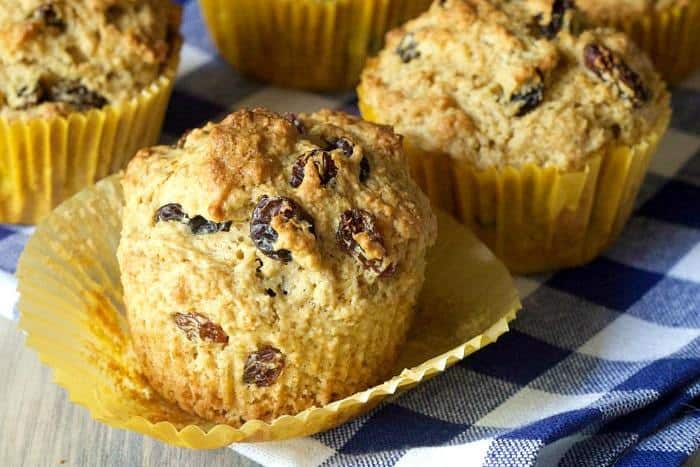 We all know that I make a lot of muffins. Lately that urge has been kicking in even more, and I'm running through paper liners like, well, a bakery. Blame the cold weather or the desire to get more prepared I guess, but I just can't stop mixing up batter and tossing in our favorite things for new muffins.
Recently I've been on a tear with rum raisin muffins. I know some people don't like raisins, but I've been finding lots of new ways to enjoy them, particularly in baked goods. And even more particularly, when you soak them in rum.
Rum raisin is a fairly popular ice cream flavor, but considering the winter weather, I didn't want to mix up a batch of the frozen treat and not be able to enjoy it without a blanket draped around me. Turning the flavor into muffins seemed only logical to me!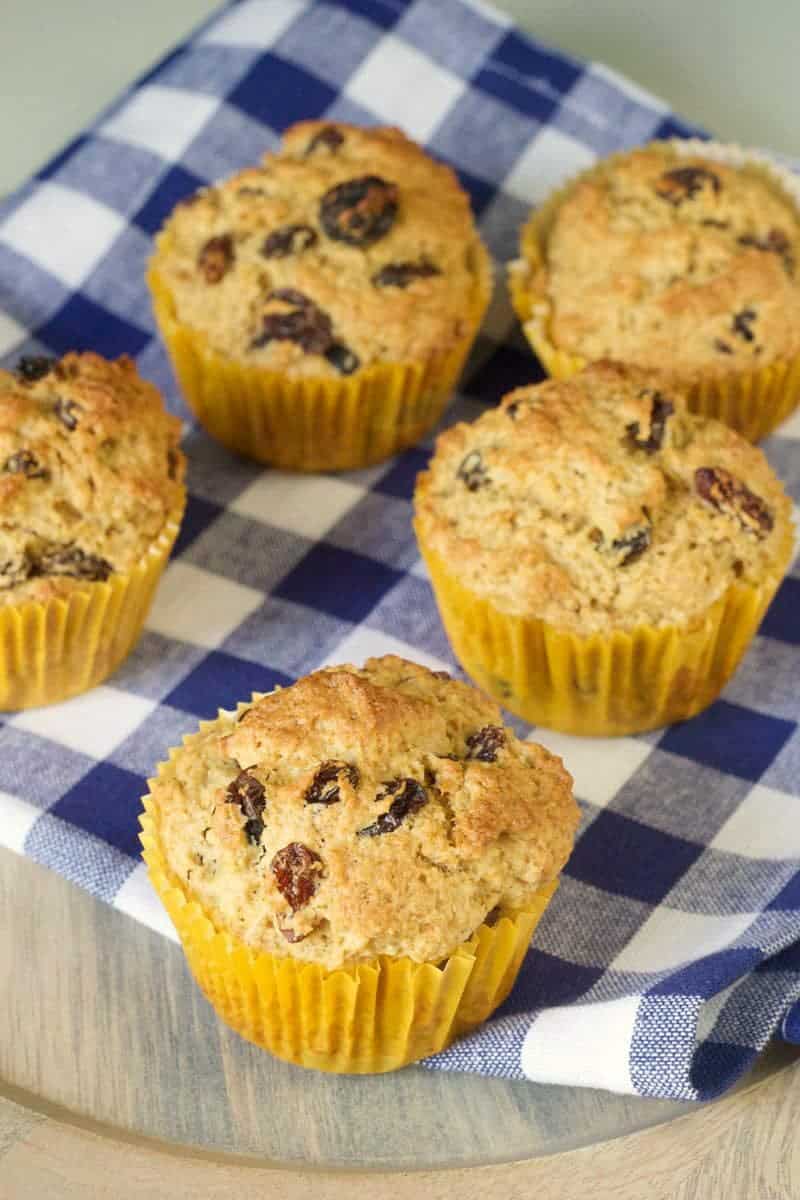 I used white rum for these muffins, but they would also be great with a dark rum or perhaps even a spiced rum. The raisins soak in the rum for at least 30 minutes, but if you can remember to mix the raisins and rum the night before your final product will really benefit, as the raisins will soak up every bit of rum and make them totally juicy in the muffins.
This rum raisin muffins recipe is now part of our regular muffin rotation. I love them because they aren't super sweet, and I used half whole wheat flour to bulk them up, which always is beneficial for our morning meals. You can use just white flour if you like, or go all the way with whole wheat. If you do the latter, be sure to add more liquid to the batter as well.
These are best hot from the oven, but they keep beautifully in an airtight container for a few days.
More muffin recipes you might like:
Blueberry Lime Muffins – Stetted
Chocolate Muffins – My Baking Addiction
Ginger Carrot Muffins – My Kitchen Addiction
Snickerdoodle Muffins – Stetted
Strawberry Clementine Muffins – Bluebonnet Baker
For more tasty inspiration, check out my Muffins board on Pinterest!