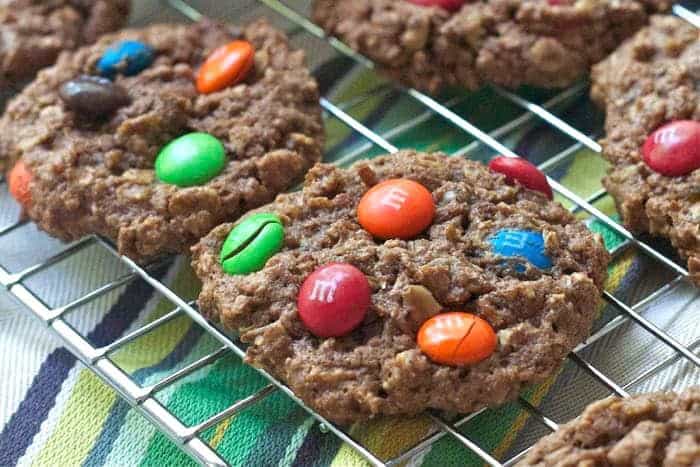 First grade starts tomorrow. Last week, my son was conflicted, torn between being excited to be back in school and being nervous about meeting a classroom full of people again. His nerves were calmed when we went to "Meet the Teacher" night and he found out many of his classmates from last year are in his class. He grinned like a fool when one of the school workers remembered him and gave him a big hug.
For kids that are a little quieter, a little more anxious, these small things are a big deal. He'll need every small win to help him get through the days, weeks, months. My own first grade experience was terrible, but I'm hopeful I can help him navigate the tricky waters of kids learning their way, though that way is peppered with floating mines of exclusion and sometimes fists.
Obviously I can't be there in the classroom (my tolerance for children doesn't extend to volunteering as a room parent) but there are small things I'm doing to let him know I'm there for him if he needs a shoulder after a long day. First up, homemade cookies in the lunch box.
Even though I love baking, we generally don't have cookies on hand in the house. Mostly this is because we LOVE cookies. As soon as they get made, it seems like half the batch is gone. Disappeared, I tell you. Poof.
The exception I make to having cookies is during the school year, when I'll rotate cookies into the daily lunch treat. Sometimes it's mini muffins or a piece of Halloween candy, but I always try to put something in his box that is enticing.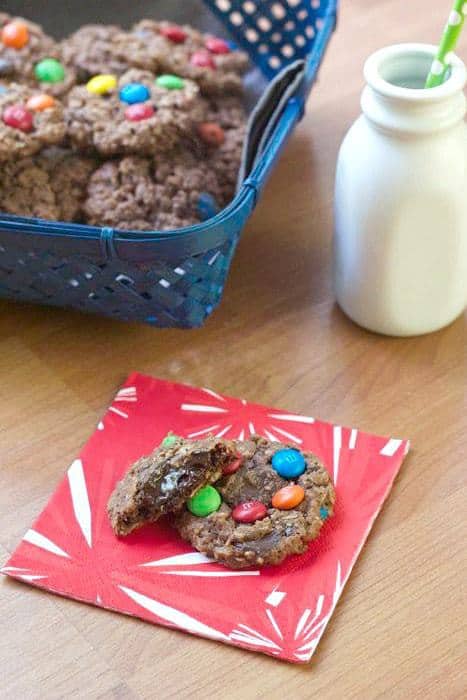 Monster cookies are a sure bet, with their bright candies peeking out. They're sorta healthy too, because they're full of oats. My recipe uses Dark Chocolate Dreams, a favorite from Peanut Butter & Co, to amp up the chocolate. However, you can use whatever kind of nut butter you prefer. If your school has a no-nuts rule, sunbutter also works well in these cookies. You could also try my Blueberry White Chocolate Cookies, which are a perennial favorite.
To me, homemade cookies are like edible hugs. After all, that's what we all need, right? A hug and a cookie.
More peanut butter-based recipes you might like:
Peanut Butter & Jelly Bars – Cookies and Cups
Peanut Butter & Jelly Waffles – Stetted
Peanut Butter Chocolate Blondies – Stetted
Peanut Butter Granola – My Kitchen Addiction
Peanut Butter Hot Chocolate – Nutmeg Nanny
For more sweet inspiration, check out my Cookies board on Pinterest!
Follow Megan Myers | Stetted's board Cookies on Pinterest.